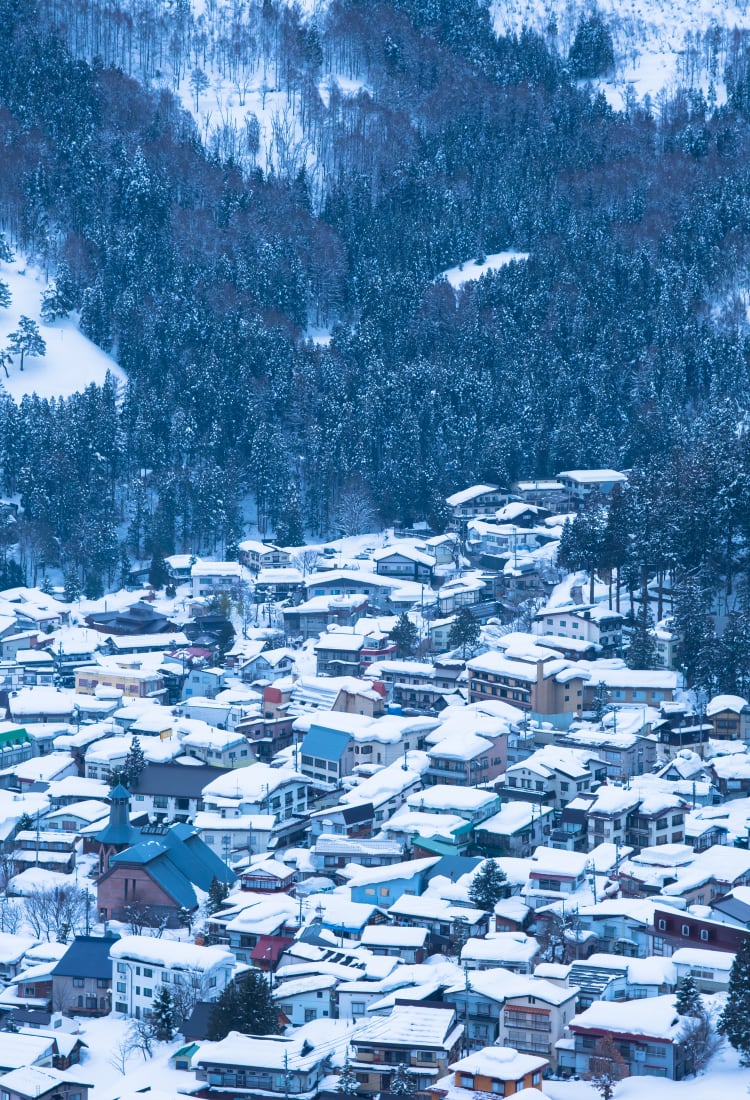 NAGANO
Nozawa Onsen
A world-class ski resort with a charming, old-time atmosphere
A world-class ski resort with a charming, old-time atmosphere
Formerly a sleepy hot spring town, Nozawa Onsen is now an internationally famous ski resort, with prime conditions for all kinds of winter sports. From the narrow, store-lined streets to the thrilling winter fire festival, you don't have to be a skiier to have a great time here.
Don't Miss
Hitting the slopes at one of Japan's best ski destinations
Soothing aching muscles in a mineral-rich hot spring bath
Wandering the charming town that preserves the atmosphere of old Japan
Watching the hair-raising spectacle of Nozawa Onsen's fire festival
How to Get There
Nozawa Onsen is most conveniently accessed from Tokyo by car or bus.
If you are flying into Tokyo's Narita Airport


or Haneda Airport


, the Nagano Snow Shuttle conveniently offers a direct connection to Nozawa during the ski season of December to March. The journey takes approximately six hours. From Nozawa, the bus continues on to the other Nagano ski resorts


of Hakuba


and Shiga Kogen


.
Alternatively, you can take the Hokuriku Shinkansen from Tokyo Station


to Iiyama (1 hour 40 minutes) and connect to the Nozawa Onsen Liner bus (25 minutes).
Direct buses are available through the winter from Osaka, Kyoto and Nagoya.
Quick Facts
Legend has it that a wandering Buddhist monk discovered Nozawa Onsen's many hot springs in the 8th century
Nozawa Onsen hosted the biathlon in the 1998 Winter Olympics, and many Japanese winter Olympians hail from here
A world of powder
The abundant powdery snow has put Nozawa Onsen on the radar of keen skiers and boarders around the world, turning it into one of Japan's most visited resorts. Skiing was introduced here in 1912, one of the first places in the country to take up the sport. In the past, the area has experienced snowfalls of up to 10 meters. You can find 19 lifts that whisk you up to 44 trails spread over 50 kilometers of slopes, suitable for skiers and snowboarders of all levels.
The Japan Ski Museum, just north of the village, is packed with winter sports artifacts. Exhibits cover the Olympics, the history of skiing in Japan and more.
Soak the body and the spirit
Nothing beats a soak in a hot spring after a long day on the slopes. Nozawa Onsen's neighborhood associations maintain 13 free public onsen throughout the village, each dedicated to a different bodhisattva, or Buddhist deity. Oyu occupies an intricate wooden building in the village center and is the largest. You might want to enter the tub gingerly; Nozawa's baths are extremely hot.
The natural spring water is also refreshing and delicious, and you can fill up water bottles from Hachiman Shrine or near the Nagasaka gondola station.
Monkey see, monkey bathe
You can combine your stay in Nozawa with a visit to the famous snow monkeys of Jigokudani Snow Monkey Park


, with a direct bus departing twice daily during the winter season, from December to April. The trip takes about one hour.
Fiery thrills
Nozawa Fire Festival


is one of the wildest traditional Shinto festivals in Japan and is a spectacle not to miss.
The festival takes place yearly on January 15, combining a rite of passage to protect village men in their so-called unlucky years (as dictated by the traditional calendar) with ancient New Year fire rituals. Villagers with beacons of bundled reeds attempt to torch a makeshift shrine in a standoff with the men trying to protect the shrine. With sparks flying in all directions, this battle over the shrine is electrifying.
Apres ski evenings in Nozawa
While Nozawa's nightlife may be lower key than that of resorts like Hakuba


, you can still find plenty to do after dark. Izakaya, Japanese-style pubs and buckwheat noodle shops abound. Libushi has a variety of Japanese craft beers on tap, while Kaze no Ie serves delicious Italian fare and the bubbly proprietor will welcome you. The homey coffee shop Shichirohei offers meals as well, and is popular with locals.
For something lighter, pick up some oyaki, grilled dumplings with savory fillings like winter squash and spicy eggplant. They are available from roadside vendors, as are onsen-boiled eggs. Near the main bath house, Oyu, is an open square called Ogama, where the locals cook eggs in the spring water, which maintains a constant temperature of 90℃. Wake up early in the morning to see them hard at work.
The perfect summer mountain retreat
While winter is the peak season for tourism in Nozawa Onsen, the town offers a cool retreat from the oppressive heat of the lowlands during the summer months. You can rent mountain bikes, hike and kayak in the area, and local businesses offer yoga classes, Japanese cooking classes, art retreats and much more.
It is worth stopping by the charming town of Obuse, where woodblock print artist Hokusai spent his later years. If you take the Shinkansen bullet train to Nagano City


, take the time to visit the impressive Zenkoji Temple


and dine on local soba noodles before heading up to Nozawa Onsen.
* The information on this page may be subject to change due to COVID-19.
Did this information help you?
out of found this information helpful.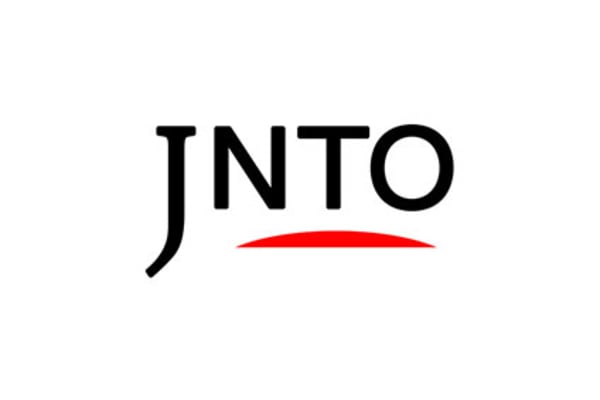 Ski & Snowboard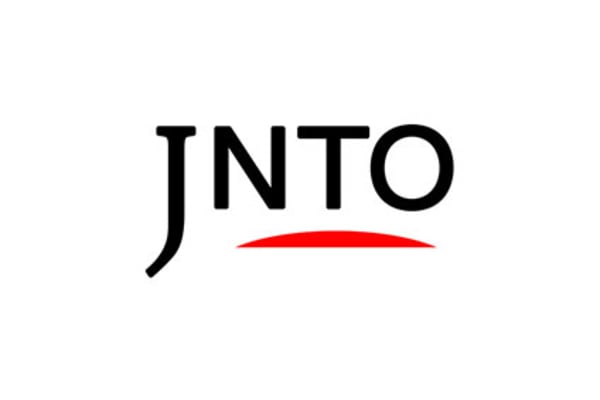 Ski & Snowboard
Nagano
Nozawa Onsen Snow Resort
Nagano-ken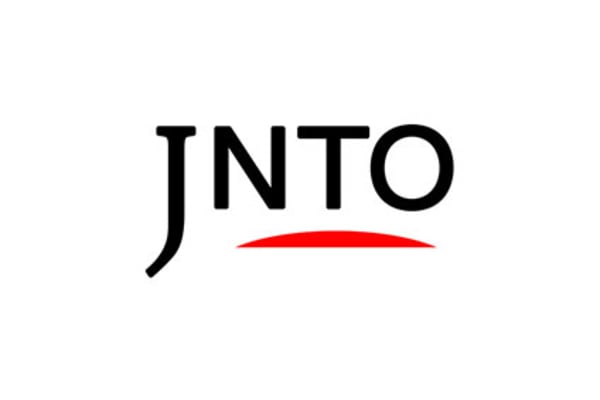 History
Nagano
Zenkoji Temple
Nagano-ken