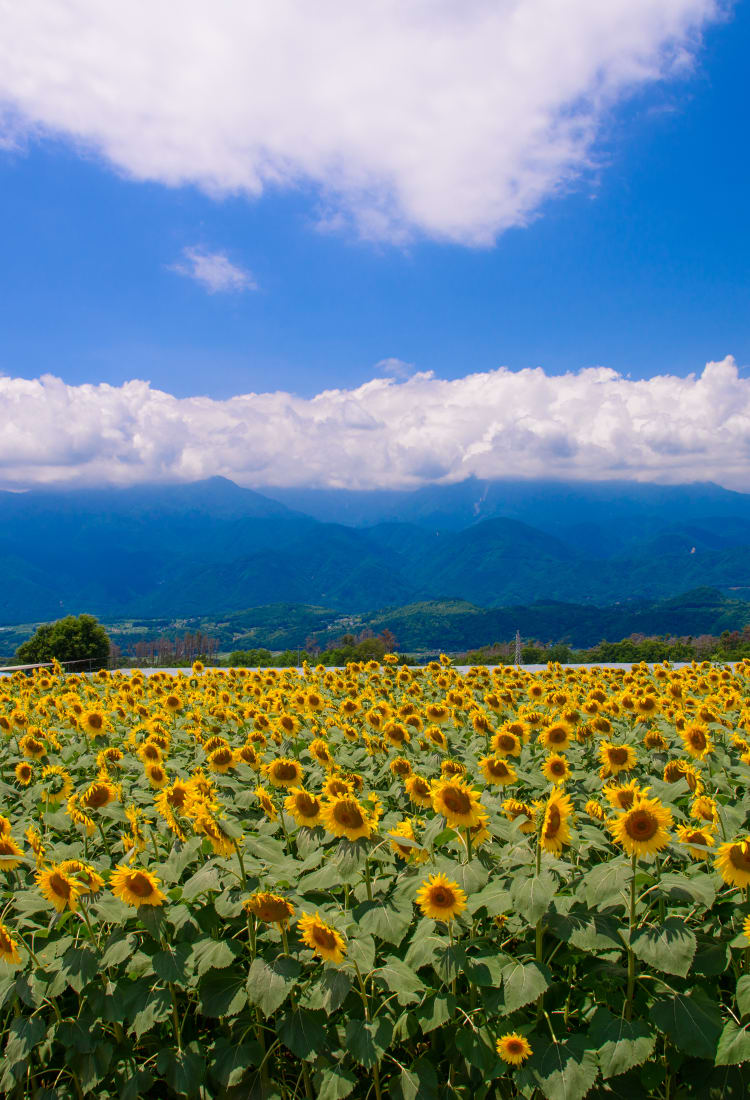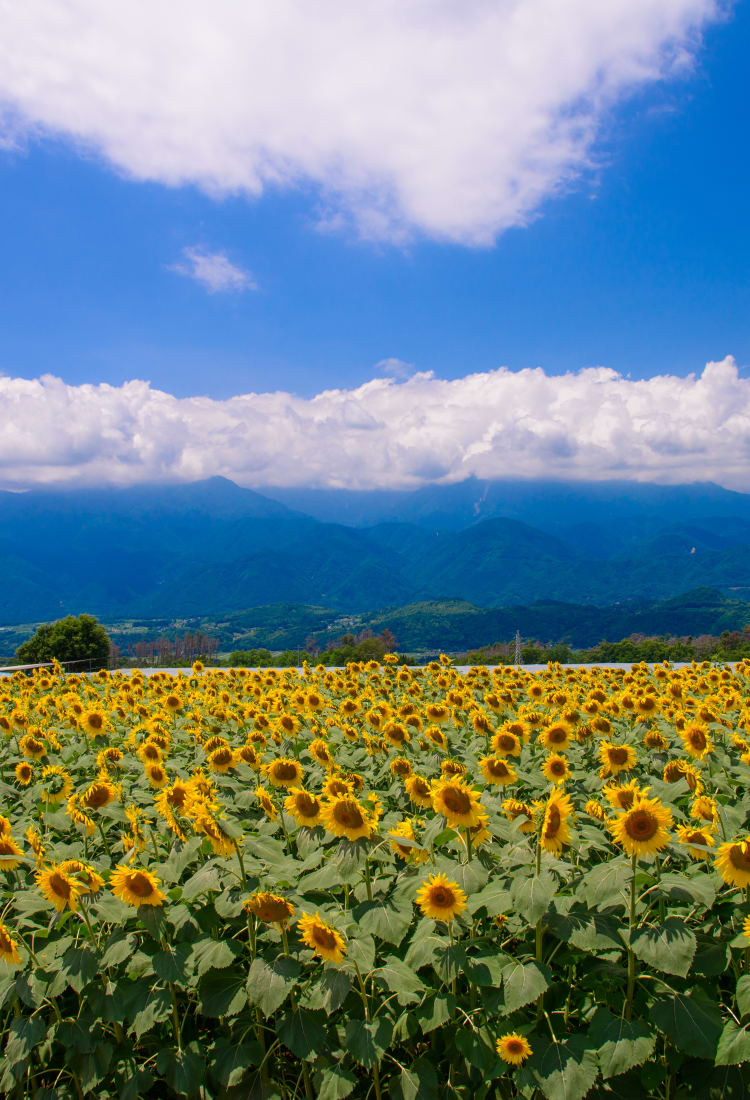 YAMANASHI
Kiyosato & Hokuto
Raise a glass to the nature of Kiyosato and the wider Hokuto Area
Raise a glass to the nature of Kiyosato and the wider Hokuto Area
Escape the bustle of city life in this natural idyll boasting the stunning scenery of Mt. Yatsugatake


, award-winning sake and several high-quality museums. Don't Miss
Yamanashi Meijo Brewery and Suntory Hakushu Distillery
Kiyosato Field Ballet in the forests of Kiyosato—one of many cultural events that take place each year
Fields of sunflowers in Akeno and the flowers around Heidi Village in the summer months
How to Get There
Kiyosato is located in northern Yamanashi


near the border of Nagano


. Access the area by rail in around two hours from Shinjuku


Station.
Take an express train from Shinjuku Station to Kobuchizawa Station on the JR Chuo Line. Once you arrive in Kobuchizawa, change to the JR Koumi Line for Kiyosato Station—around 25 minutes. Check your final location carefully, however, because many of the area's attractions are accessed from stations south of Kobuchizawa Station.
Quick Facts
Mt. Yatsugatake means the mountain with eight peaks
The pure waters of this region are used to make high-quality rice, award-winning sake and delicious whisky
The entire area is known for its breathtaking autumn colors
Yamanashi Meijo Brewery & Suntory Hakushu Distillery
Hokuto hosts two of Japan's finest producers of spirits. Yamanashi Meijo Brewery (Shichiken Sake Brewery) has been producing fine sake since 1750. Suntory Hakushu Distillery


has been producing delicious whisky from the pure waters of the Southern Japan Alps since 1973. This distillery is just one of a tiny handful of distilleries around the world that work with several different types of pot still to bring out distinctive flavors in their whisky.
Art galleries, fine foods and rarified entertainment
With the Kiyoharu Art Colony, the Hirayama Ikuo Silk Road Museum


, the Kiyosato Museum of Photographic Arts


and the Nakamura Keith Haring Collection


, there are art galleries covering the whole artistic spectrum. This area of Yamanashi


prides itself on its varied collections of tourist spots, eateries and events.
The Kiyosato Field Ballet, held in Moegi no Mura, is just one of the many cultural events that take place each year in this area. You will be pleasantly surprised to find restaurants serving fine international cuisine in the remotest of locations.
Hundreds of thousands of sunflowers, a 2,000-year-old cherry tree and breathtaking natural scenery
Whether you come to the Kiyosato and Hokuto area in spring, summer, winter or fall, there is always something to see and do. In spring, the ancient Yamataka Jindaizakura Cherry Tree is a huge crowd pleaser. This 2,000-year-old tree is said to be one of the oldest in Japan. The fields of sunflowers in Akeno, and the flowers around Heidi Village


, are sure to please during the summer months. In the fall, the view from Higashizawa Bridge is superb. In winter, you can try winter sports at Sunmeadows Kiyosato Ski Resort. Hiking in the mountains of northern Yamanashi
Kiyosato and Hokuto in Yamanashi are well known to outdoor enthusiasts. Whether you want to stroll for an hour or hike for a full day, you can find the perfect hiking course here.
For those looking for an easy walk, there is the Shingen Bomichi


, a road which dates back to the Warring States Period some 500 years ago. Mt. Mizugaki is a good full-day hike for those who would like more of a challenge. Finally, for those looking to really stretch their legs for a day or two, Mt. Yatsugatake


offers many hiking courses of varying degrees of difficulty. * The information on this page may be subject to change due to COVID-19.
Did this information help you?
out of found this information helpful.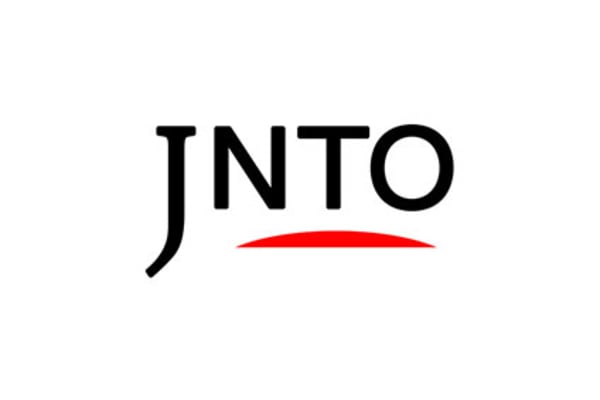 Nature
Yamanashi
Kiyosato & Hokuto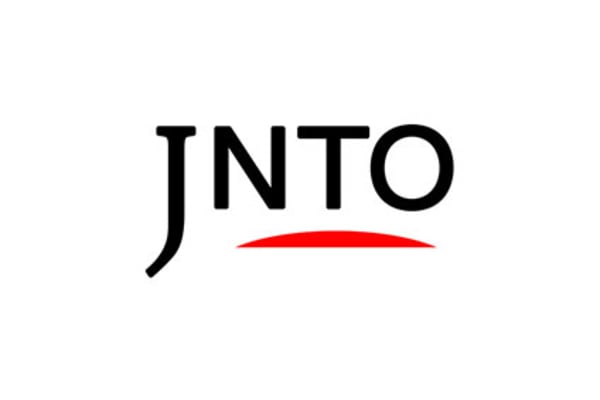 Nature
Yamanashi
Makiba Park
Yamanashi-ken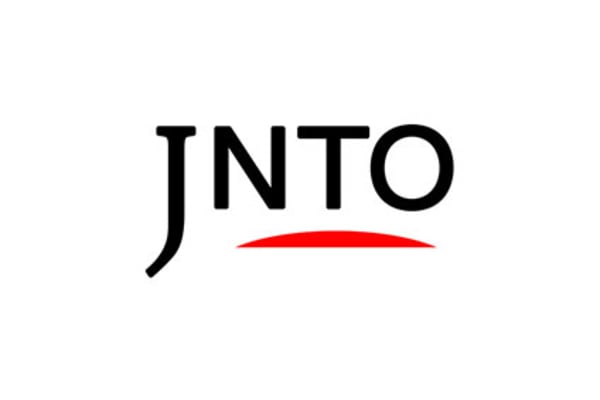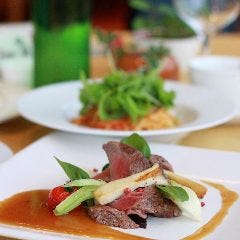 Yamanashi
Makiba Restaurant
Japanese Style Western Food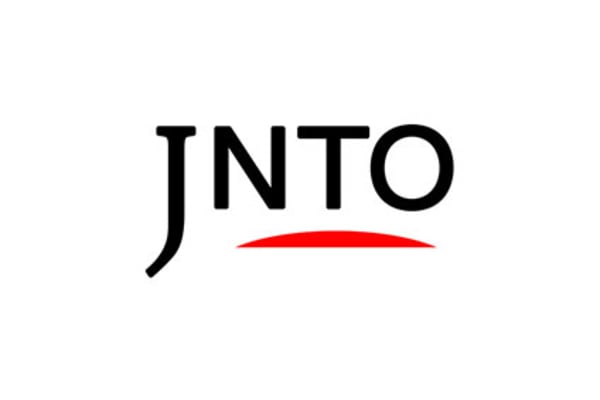 Art & Design
Yamanashi
Kiyosato Museum Of Photographic Arts
Yamanashi-ken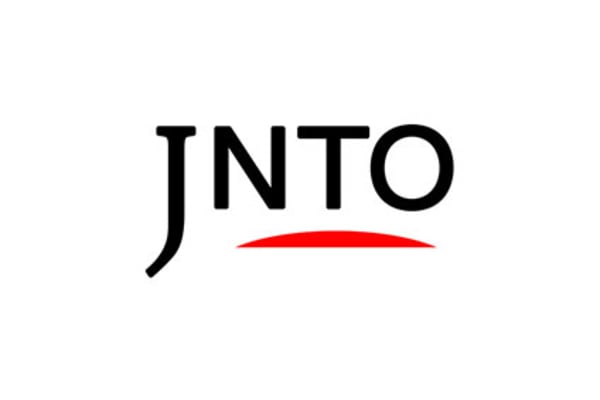 Art & Design
Yamanashi
Hirayama Ikuo Silk Road Museum
Yamanashi-ken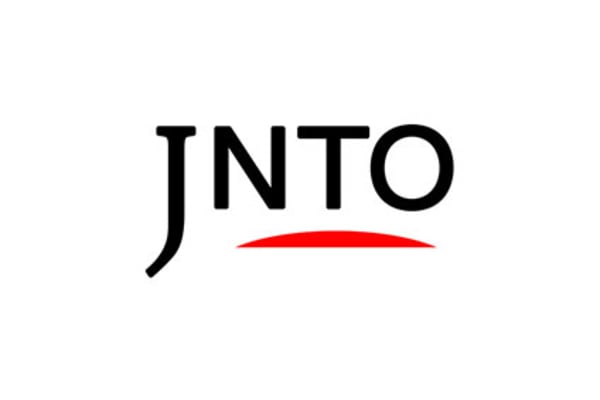 History
Yamanashi
Shingen Bomichi Trail
Yamanashi-ken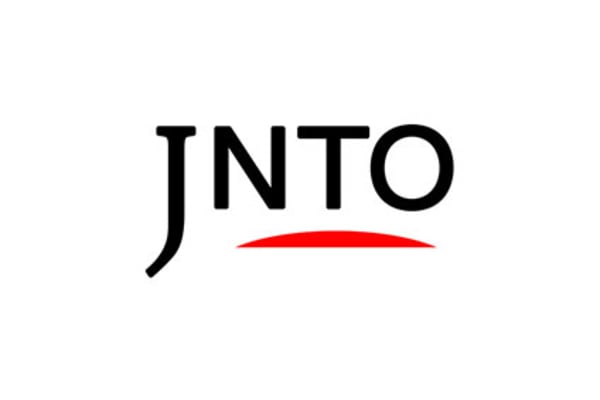 Art & Design
Yamanashi
Nakamura Keith Haring Collection
Yamanashi-ken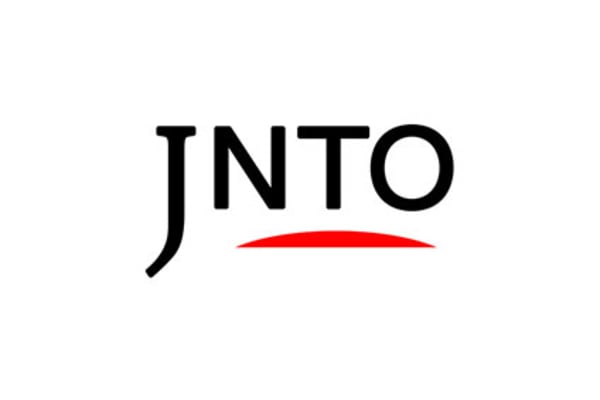 History
Yamanashi
Misogi-Jinja Shrine
Yamanashi-ken