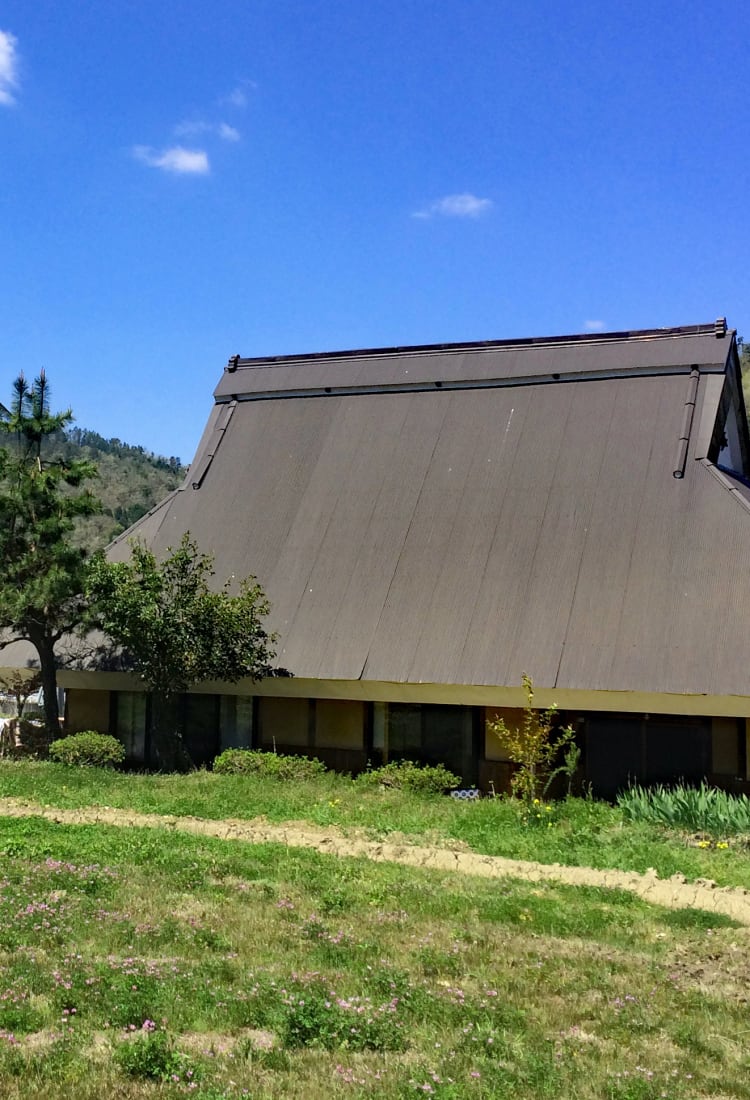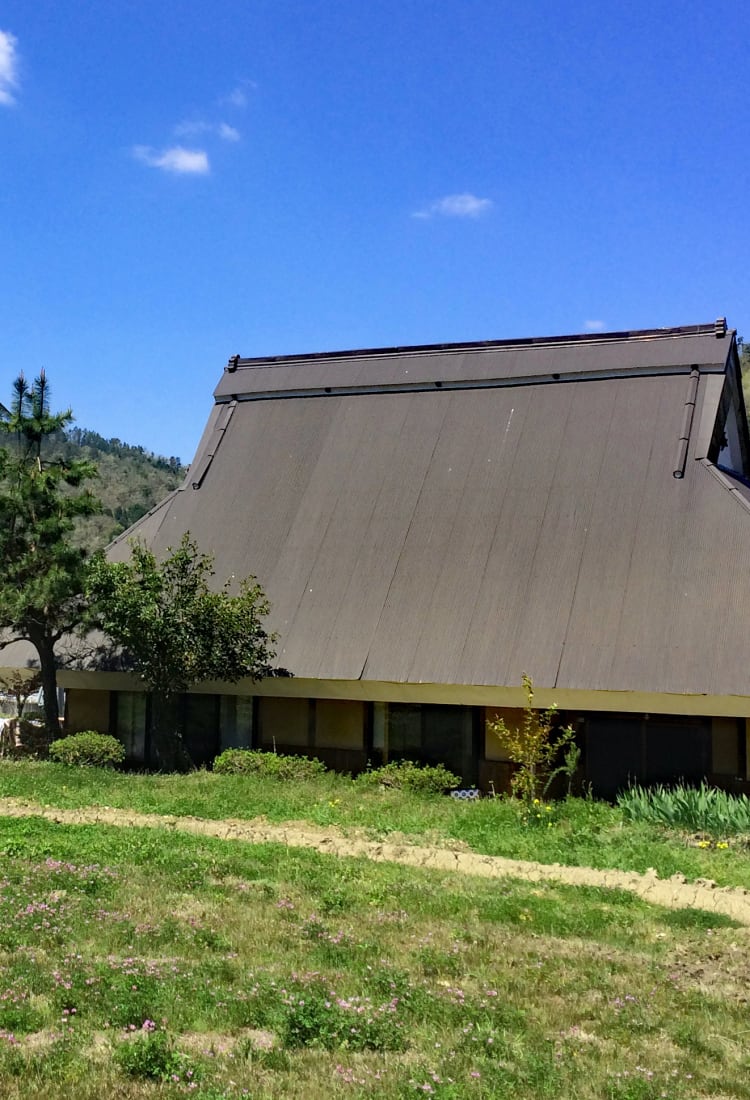 2021.02
Sustainable Tourism in Rural Kyoto—Country Life, Farm Stays, and the Growing Ecotourism Scene
Experience the Kyoto countryside—From farm stays, ecotourism experiences, and locavore living, to pottery and seaside excursions.
Kyoto is famous for its temples and shrines, and a popular destination for many visitors to Japan. Many, however, don't make it out to the Kyoto countryside, which offers authentic experiences and the opportunity to connect on a deeper level with Japan.
Kyoto Prefecture borders Nara and Osaka in the south and stretches north to the Sea of Japan. From sleepy fishing villages and coastal hamlets to rolling rice fields and mountain farming communities, both the landscapes and lifestyles are varied.
Experience sustainable living and local culture in the Kyoto countryside
---
Much of rural Kyoto remains untouched by time. Photo credit: Furumaya House
Kyoto has a long heritage of farming, supported by its fertile soils and abundance of water. Vegetables grown in the prefecture, referred to collectively as Kyoyasai, have garnered luxury-brand status and are used by top chefs around the world. Kyoyasai include heirloom vegetables such as Kyomizuna (Japanese mustard greens), Kamonasu (small-rounded eggplants), and Kujonegi (sweet, juicy green onions). Certain varieties have been grown for centuries.
Harvesting vegetables as part of a farm-stay experience. Photo credit: Furumaya House
Fukuchiyama and Kameoka, in the northern and central parts of Kyoto Prefecture, are major Kyo-yasai growing areas. They have become popular ecotourism destinations offering a variety of farm-stay experiences that allow visitors to connect with the Kyoto countryside and traditional Japanese culture. Guests can stay at a traditional Japanese home in a farming village and harvest seasonal vegetables with the host. They can also learn how to make home-cooked Japanese meals and experience firsthand the sustainable lifestyles of rural Japanese communities.
Locavore life and local cuisine in a rustic farming village deep in the Kyoto mountains
Get back in touch with nature at Furumaya House, a beautifully restored farmhouse more than 200 years old. Photo credit: Furumaya House
Furumaya House is a farmhouse from the Edo period (1603–1867) in a secluded part of western Kyoto that offers a taste of rural life and sustainable living. It is owned by Sayaka Sawada and her husband, Nicolas. They have restored the farmhouse, retaining its original character and key features, and welcome guests to stay and experience green living in the Kyoto countryside.
Sayaka and Nicolas offer a warm welcome in English, French, or Japanese. Photo credit: Furumaya House
Sayaka and Nicolas did much of the work themselves, keeping the original beams and restoring the woodwork throughout the house. They strengthened the foundations with concrete and covered the thatched roof with protective, metal roofing sheets. The couple salvaged as much of the original furniture as they could and added modern comforts such as a wood-burning stove.
The dining room, beautifully restored and heated by a wood-burning stove. Photo credit: Furumaya House
Guests who stay at the Furumaya House can harvest homegrown vegetables and take cooking lessons. Nicolas is a keen gardener and keeps a thriving vegetable garden in a field next to the farmhouse. Sayaka offers the cooking lessons. She teaches guests how to make homecooked Japanese meals, making use of fresh vegetables from the garden. Dishes include kinpira gobo (simmered burdock) and goma-ae (green vegetables seasoned with soy sauce and sesame seeds). Sayaka carefully explains the seasonings and introduces the basics of Japanese cooking so that guests can continue to explore Japanese food when they return home.
Farm-to-table dining at the farmhouse. Photo credit: Furumaya House
Before opening Furumaya House, Sayaka had worked for a large overseas-operated firm and had an international circle of friends. She enjoyed hosting dinner parties and teaching friends how to make typical Japanese dishes and recalls that it was through food that she was able to make new bonds and friendships. These experiences formed part of her decision to open Furumaya House.
Sayaka remarks, "Living here is tough. The winters are cold and summers hot, but that's part of the fun. In winter, we warm ourselves beside the wood-burning stove, and in summer we try to rely on the natural breeze to keep cool rather than air conditioning. We want to live as much as possible without harming nature." Sayaka and Nicolas hope that staying at the farmhouse will inspire guests to reconnect with nature and enjoy sustainable living.
Guests can experience chopping wood with an ax. Photo credit: Furumaya House
Furumaya House is located in Miwa-cho, in the Kawai district of Fukuchiyama, approximately 75 km (46.6 mi) northwest from the downtown area of Kyoto City. Its facilities include two guestrooms, a tatami-floored lounge, spacious dining room, and a large bath and shower room with a sunken bath tub. The closest train station is Ayabe, which is roughly 70 minutes by limited express from JR Kyoto Station. With advanced notice, Sayaka and Nicolas will greet you at the station and bring you to the house.
Furumaya House with its distinctive roof (center). Photo credit: Furumaya House
Stay in one of Kyoto's main rice-farming regions and learn how to cook rice the traditional way
Mr. and Mrs. Toyoda stand in front of their farmhouse, Farmhouse NaNa. Photo credit: Farmhouse NaNa
Experience life in a traditional Japanese home at Farmhouse NaNa in Hozu, a rice-producing area in the eastern part of Kameoka City. Kameoka is only about 20 minutes by rapid train from JR Kyoto Station, but much of the city is farmland and mountains. The area is particularly well-known as a Kyoyasai-producing region.
Farmhouse NaNa is run by Sachiko Toyoda and her husband. The property is surrounded by farmland and rice fields, and its environs are ideal for walking and cycling.
 
Guests can rent a bicycle at the inn and explore the area. Photo credit: Farmhouse NaNa
The Toyodas rent out the first floor of their tiled-roof home for guests wanting to experience life in a traditional home. Inside, the house has cedar pillars, clay walls, tatami mats, and sliding shoji doors (Japanese partitions with paper sheets on the frame).
Sleeping on futons laid out on tatami mats is a quintessential Japan experience. Photo credit: Farmhouse NaNa
The Toyodas have vegetable gardens, where they grow green onions and Chinese cabbages in winter, and green peas and strawberries in spring. Sachiko also keeps bees and chickens, and makes her own miso (fermented bean paste). Guests can harvest vegetables from the garden, experience bee keeping, try making miso, and help with the chickens. Guests can also try building a fire with firewood to cook rice in an old-fashioned cooking stove called a kamado.
Getting the fire going to cook rice using the kamado. Photo credit: Farmhouse NaNa
Sachiko says, "During their stay, I hope my guests will enjoy experiencing Japanese culture and life in a traditional Japanese home." As well as offering farming experiences, the Toyodas can also dress guests in a kimono and conduct a tea ceremony. Though Sachiko says she's not great at English, her naturally cheerful character means she doesn't have trouble communicating. Also, her daughter speaks English well and is on hand to help. The Toyodas welcome guests like a member of the family and hope they will enjoy the Japanese countryside-stay experience.
Guests can try wearing a kimono. Photo credit: Farmhouse NaNa
Make pottery deep in the mountains or savor seafood in a fishing village
---
Making a raku chawan is a special experience unique to Kyoto, the home of Japanese tea culture. Photo credit: Shoraku
Many enjoyable experiences are offered in the Kyoto countryside. About 20 min. by car from Farmhouse NaNa in Kameoka is Shoraku, a pottery studio where visitors can make a raku-chawan tea bowl. On the Tango Peninsula, an hour by car north of Furumaya House in Fukuchiyama, visitors can can enjoy fresh seafood from the Sea of Japan.
Pottery imbued with Zen ideology
Make pottery at Shoraku, an atmospheric pottery studio and kiln in the Kyoto mountains. Photo credit: Shoraku
Visiting Shoraku, deep in the Kyoto mountains, is an experience in itself. Here, esteemed raku chawan artist Kyoshitsu Sasaki teaches pottery. He has conducted pottery workshops around the world including in Paris and Amsterdam. At Shoraku, he gives private lessons to one group per day in a workshop where you can hear only the chirping of birds amid the quiet of the mountains.
A black raku chawan is the embodiment of beauty in simplicity. Photo credit: Shoraku
The raku chawan is a type of tea bowl specifically for the tea ceremony, designed by legendary tea master Sen no Rikyu approximately 400 years ago. Raku chawan come in different finishes but the black raku chawan is prized for its simple, black finish achieved through the application of a glaze that is made utilizing black stones from the Kamo River in Kyoto. The black raku chawan embodies the Zen concept of finding spiritual fulfillment in simplicity.
Mr. Sasaki runs Shoraku, continuing the tradition of raku chawan. Photo credit: Shoraku
Mr. Sasaki offers two pottery workshops, leading both in Japanese. He can organize an interpreter for visitors, however, if instruction in English, French, or Spanish is required.
Visitors learn about the tea ceremony in a tearoom adjoining the pottery studio. Photo credit: Shoraku
The Hand-Molding and Chiseling Black Raku Chawan workshop is ideal for beginners. Participants knead and shape about 800 g (1.76 lbs.) of clay into a tea bowl. After it dries for approximately an hour, a chisel called a kanna is used to sculpt it into the desired shape and weight. While waiting for it to dry, participants drink tea and learn the about the tea ceremony.
A raku chawan being made. Photo credit: Shoraku
Sasaki explains that raku chawan are shaped by hand without an electric potter's wheel, "Because the teacup is a tool held in the hand, and it should be created with attention to its weight and how it fits in the hand. That is the basis of Sen no Rikyu's teachings." The raku chawan is a special tool for the tea ceremony and has a tradition of only being made to order.
Several types of kanna are used to chisel the exterior and interior. Photo credit: Shoraku
He also explains that when chiseling the interior of a raku-chawan tea bowl, it is necessary to sculpt the clay in three stages—the upper portion, middle portion, and lower portion. Visitors to Shoraku can learn much about raku chawan pottery, the tea ceremony, and Zen teachings. 
The tea bowl is fired at a high temperature for a short period of time, so that the inside of the bowl is only partially fired. This prevents the outside of the cup from becoming too hot when tea is poured into it. Photo credit: Shoraku
The tea bowls that visitors make are fired by expert potters at a later date, usually one to one-and-a-half months later. The fired raku chawan can be shipped overseas when it is ready.
Savor fresh seafood at a fishing village on the Tango Peninsula
Taiza is a sleepy fishing village on the Tango Peninsula. Photo credit: Hisami
A thriving fishing industry operates throughout the Tango Peninsula, in northern Kyoto on the Sea of Japan coast. Taiza Port, near the tip of the peninsula, is a small port that lands big catches of a wide variety of seafood year-round. Visitors to Taiza can enjoy fresh seafood close to the port at Hisami, a local restaurant with an English menu.
Hisami is a mere 10-minute walk from Taiza Port. Photo credit: Hisami
The most popular dish at Hisami is the Kyo-kasisendon seafood bowl. Rice is topped with cuts of seafood, usually more than seven varieties, which vary depending on the daily catch. In winter, the seafood bowl usually includes fatty yellowtail, tuna, melt-in-the-mouth northern shrimp, and firm Bigfin reef squid.
The Kyo-kaisendon, a colorful assortment of seafood served atop rice. Photo credit: Hisami
Usually, diners season the seafood bowl with a little soy sauce. Hisami creates its own house seasoning that uses soysauce, ground sesame, sake, and mirin (a sweet sake for cooking). Tatsuru Imade is the owner and chef. He says, "We modify the way we cut the fish and the thickness so that the sauce clings well to each piece." 
Fish being picked in rice bran. Photo credit: Hisami
The restaurant also serves heshiko, a local dish from the Tango region. Heshiko is a fermented food. Fish such as mackerel is pickled in salt, then pickled in rice bran and aged. Normally, the aging process takes six months to a year, but Imade ages it for a shorter period to give it a lighter, less over-powering flavor. At Hisami, the lightly aged fish is grilled until tender, and served with rice and miso soup. Next to the restaurant there is a workshop that pickles and sells nukazuke (foods pickled in rice bran that are fermented and aged) products such as heshiko.  
Taiza crab—Snow crab landed at Taiza Port is a delicacy. Photo credit:Hisami
The fishing season for snow crab in the waters around Taiza Port is from November 6 to March 20. During the season, Hisami serves a Taiza crab course meal (reservation required). "Fishing for Taiza crab is a one-day operation, so it's landed the very same day it is caught and is extremely fresh," says Imade. If visiting in season, be sure to try Taiza crab.
Information
Related Links