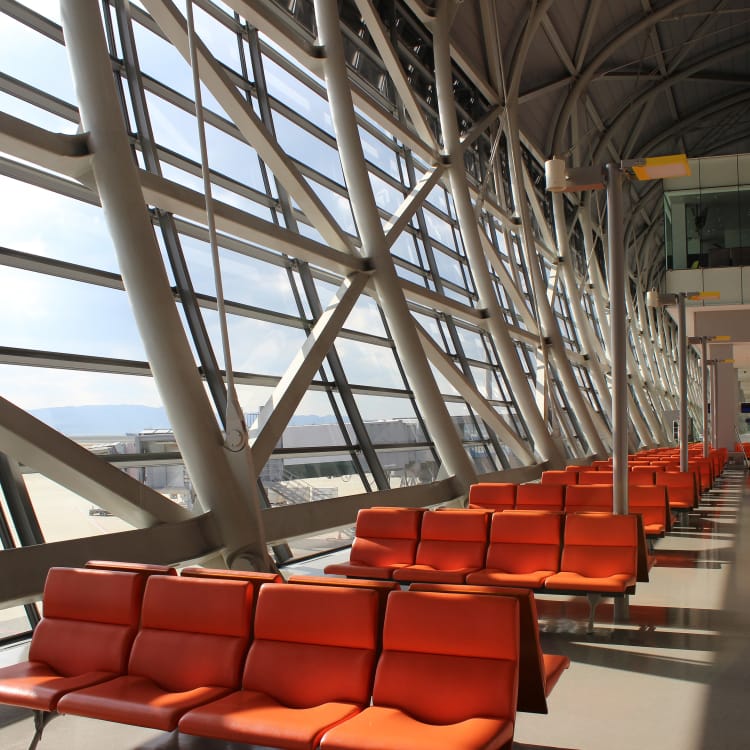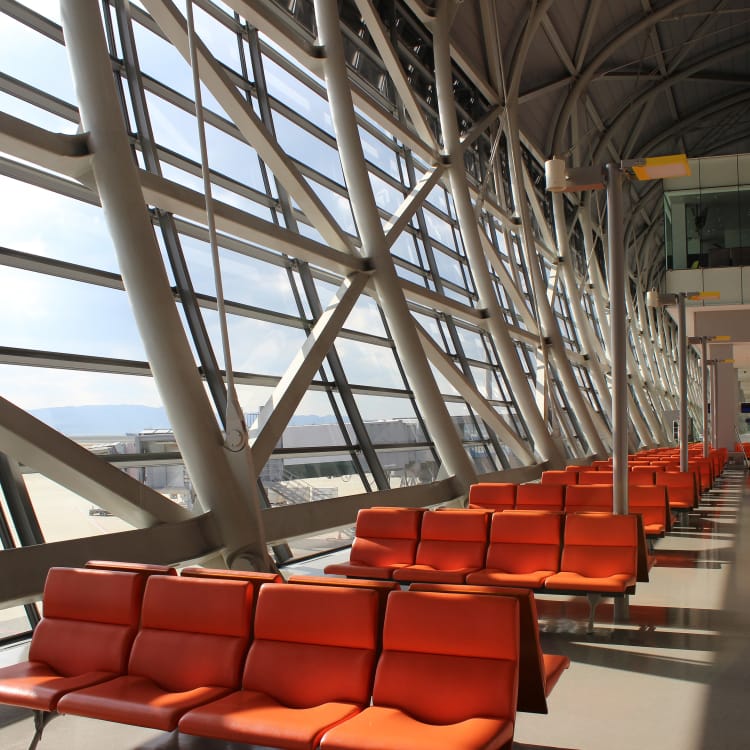 Kansai International Airport (KIX)
Kansai International Airport (KIX)
Thought once inconceivable, it is now possible to visit Japan without stepping foot in Tokyo at all. Kansai International Airport (KIX) serves the western area of Japan housing the tourist-magnet city of Kyoto and the urban powerhouse of Osaka, along with the deeply spiritual ground of surrounding prefectures Nara


and Wakayama


. For more information about the general airport, click here: Kansai International Airport: KIX homepage


Train
The airport is located around 50 minutes from the bullet train hub of Shin-Osaka and 75 minutes away from Kyoto Station


. JR Limited Express and Rapid Trains run frequently between the airport and central Osaka in just over an hour. For more information about available destinations and the time required, check here: Kansai International Airport: Access by train info


Bus
Buses are another good option for traveling farther into the Kansai


region and beyond. The major hotel districts, neighboring prefectures and destinations further afield—including the island of Shikoku—are all covered. Click here for detailed timetables and fares: Kansai International Airport: Access by bus info


Taxi
If the trains or buses don't quite serve your purpose, taxis are on hand to take you wherever you need to go. Take a look at the following link for average times and fares: Kansai International Airport: Access by taxi info


Airport Services
Tourist Information Center
Stop by the Tourist Information Center


staffed by multilingual travel experts who can answer questions and provide free maps and brochures. A stop at the center will save you lots of travel-planning time.
Money Exchange
Japanese public transport, stores and restaurants are legally forbidden to accept foreign currencies, so you will need small amounts of yen currency for your immediate needs. If you have foreign bank notes other than U.S. dollars, it is wise to convert some of them in to yen while at the airport. Traveler's Checks can be cashed quickly at banks, but few stores or restaurants accept them. Unused yen (bank notes only—no coins) can be reconverted at the airport with no limitation, provided the exchange center has sufficient funds for reconversion. For handling currency exchange, there are nine banks at the airport, with one or more open from 6 am to 11 pm.
Japan Rail Pass Order Exchange
Receive your Japan Rail Pass


by exchanging your Exchange Order at the Green Window (Midori-no-Madoguchi) Reservations Ticket Office at JR Kansai Airport Station. You can validate your Pass within three months of the issuing date of your Exchange Order. You can use the Pass for most JR train trips.
Wi-Fi Spots
Take advantage of free Wi-Fi at Kansai Airport


and let loved ones know you have arrived safely.
Did this information help you?
out of found this information helpful.