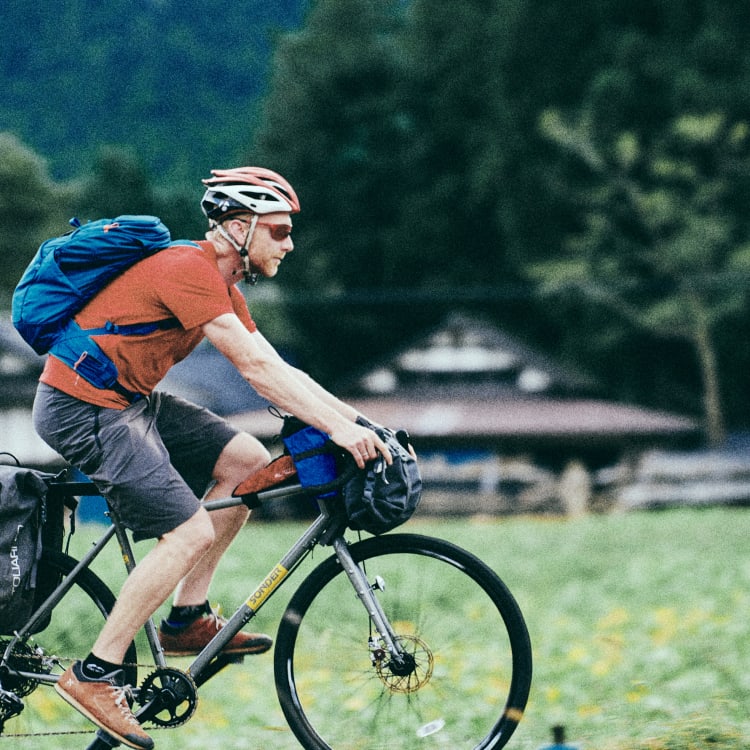 Bicycles in Japan
Whether cycling the riverside paths of Kyoto, the winding mountain roads of Wakayama or along the Setouchi Inland Sea—or elsewhere—use pedal power for a deeper Japanese experience.
Bicycle Rental
Many hotels, as well as private shops, offer rental bicycle services. Often located near train stations, bicycle rental is generally cheap and easy to register for. You may need your passport when signing up. More modern stores may give you the option of an electrically-assisted bicycle, ideal for hilly terrain.
In the major cities of Tokyo


, Yokohama


and Osaka


, bicycle sharing systems are gathering momentum. While relatively easy to use, some prior research is recommended to make sure you fully understand what is required.
Rules of the road
If you decide to get out and about on a bicycle, familiarize yourself with the rules of the road. Read through the Japan Traffic Safety Association traffic safety guidelines


before jumping on the saddle. Bicycle accidents are common in Japan's major cities, so ride safely and sensibly. Designated bicycle paths are rare, but efforts are being made to mark out bicycle zones on the side of main roads. While still on the actual road, the area is generally respected by motorists.
Parking Bicycles
Parking for bicycles is generally in designated areas, often in front of stations. Parking your bicycle outside of these zones leaves it susceptible to being confiscated, where you will have to pay a fine for its return. In major cities, bicycle parks are often available, but some may be for registered bicycles only—cyclists who pay a monthly parking fee. Confirm with the hotel or wherever you are renting your bicycle from about where to park.
Travel further
Japan is consistently inventing ways to encourage travel by bicycle, so keep an eye out for some special train services that offer room for you and your bike. They tend to be seasonal and local, but do some research to see if you are able to take advantage of this opportunity. Cycling makes Japan's mountainous terrain much more easy to manage.
Did this information help you?
out of found this information helpful.