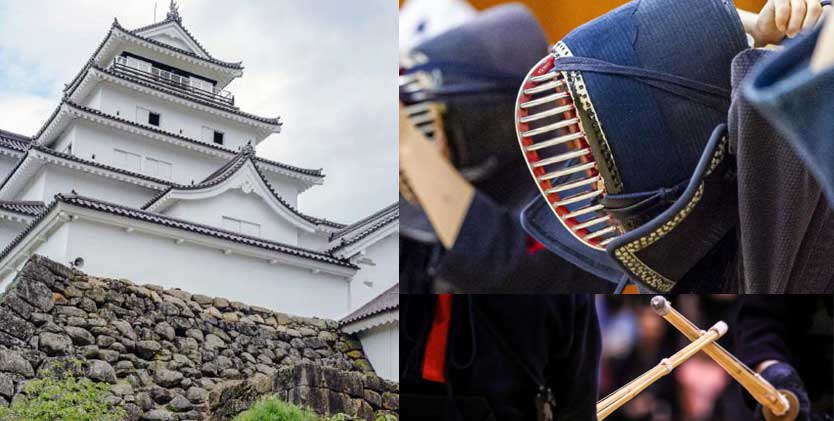 Embrace your inner samurai at an authentic Japanese martial arts class!
The samurai spirit of Japan lives on in Aizu-Wakamatsu! As one of the final battle grounds of the Boshin War, Aizu-Wakamatsu has strong historical connections with the culture and martial arts of Japan's warrior class. Kendo is one such art that is derived from Kenjutsu (Japanese swordsmanship) and literally translates as 'way of the sword'.
This experience program offers visitors the opportunity to not only practice the basic techniques of Kendo, but to learn about the history and manners associated with the sport from a Kendo professional, at an authentic training hall at the foot of Tsuruga-jo Castle!
Tour Operator: Aizuwakamatsu Sightseeing Convention
Contact hours: 09:00 – 17:00
Tour duration: 1.5 hours
ACCESS:
A 5 min drive from JR Aizuwakamatsu Station, or a 5 min walk from 'Tsurugajo Kitaguchi' bus stop, 20 min from Aizuwakamatsu Staion on the Aizu loop bus.
Address: Tsuruga-jo Castle (1-1 Ootemachi, Aizu-wakamatsu, Fukushima)