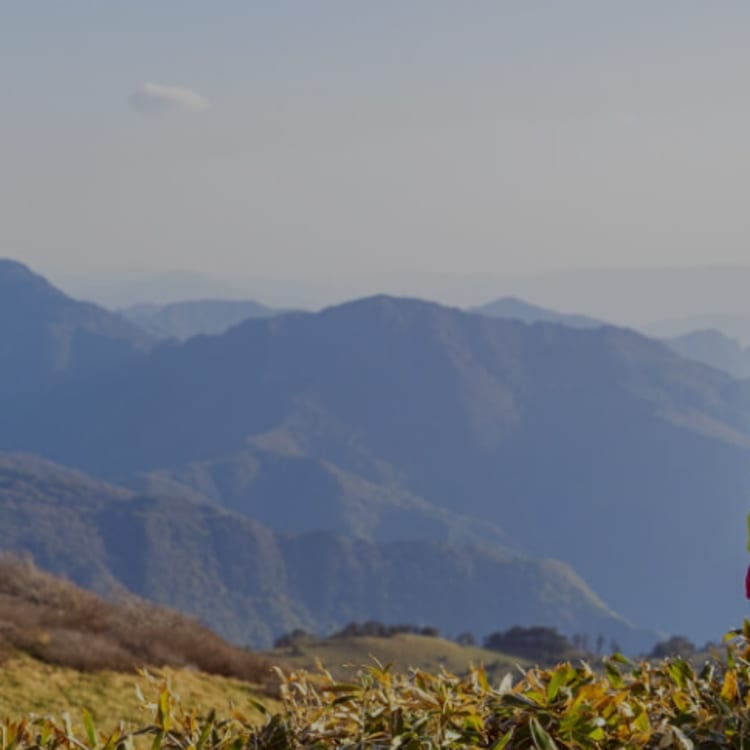 Exhilaration
Forge memories
An adventure in Japan offers a plethora of activities, all against the backdrop of a lush and diverse natural landscape accented by flourishes of seasonal color. In between cycling, hiking, or diving, one is afforded many opportunities to take a breather and leisurely explore the intricacies of this island nation's unique culture. Let Japan take you on the adventure that you need.
Trek through serene mountain scenery
Leave the modern world at the base and feel yourself melt into a world defined only by the trail beneath your feet and the scenery you trek through, taking time to observe the flora and fauna that cross your path, whether it cuts through Hokkaido, Okinawa, or anyplace in between.
Feel the breeze as you cycle and explore
Let your bike carry you past the sprawling panoramas of the Japanese terrain as you cut through the crisp air, cruising along cycling courses like the Shimanami Kaido, or moving from destination to destination, untethered from the limits of public transportation and free to explore as the wind guides you.
See unique creatures in their natural habitats
From wildlife in Hokkaido to snow monkeys in Nagano, you can meet a variety of animals in Japan's diverse natural environment. Opportunities to see these creatures up close are rare, so make sure to take advantage of any chance you come across!
Find out more about Wildlife Watching
Feel the rush as you raft through scenic terrain
Allow yourself to be swept away, paddle in hand, water splashing in your face, the blurring scenery around you somehow converging into a coherent landscape that will remain with you, a crystalization of the season-tinged course that the river has transported you through.
Get up close with unique marine life
No matter what direction you are headed, in Japan you will eventually find yourself gazing out at the ocean. Japan's waters are as varied as they are vast; the presence of both cold and warm water currents means that there is astonishing diversity in the marine life to be found from area to area.
Indulge in the Japanese culinary traditions
Cuisine in Japan encompasses a galaxy of local traditions, each shaped by clime and custom. From destination to destination, you will find the food that kept the people of that region healthy and happy, as well as opportunities to learn how to make the keystone elements of a given culinary tradition. Encounter the remarkable culinary experiences of Japan, from tea-leaf picking to workshops in which you can make soba noodles, soy sauce and miso.
Find out more about Food & Drink
Experience Japanese craftsmanship with your own hands
The Japanese tradition of craftsmanship, guided by the hands of generations of masters, is the source of many items that are associated with our images of Japanese life. From paper lanterns and fans to fabric and ceramics, learn what it is like to create these items, tracing the masters' techniques with your own hands.
Find out more about Craftsmanship (Move your hands)