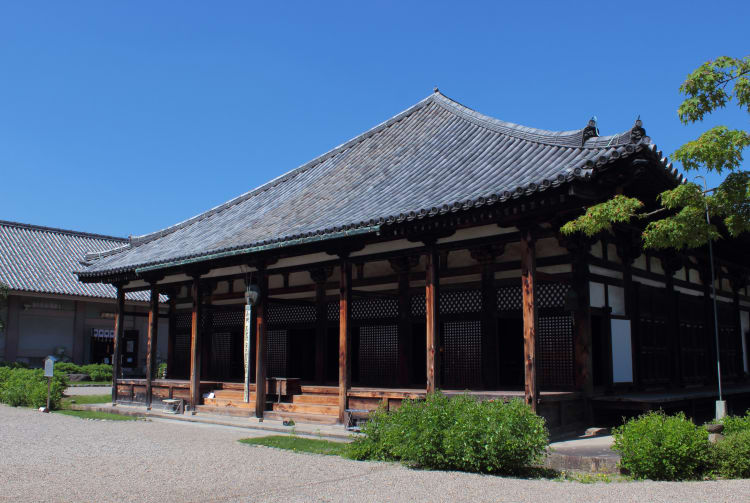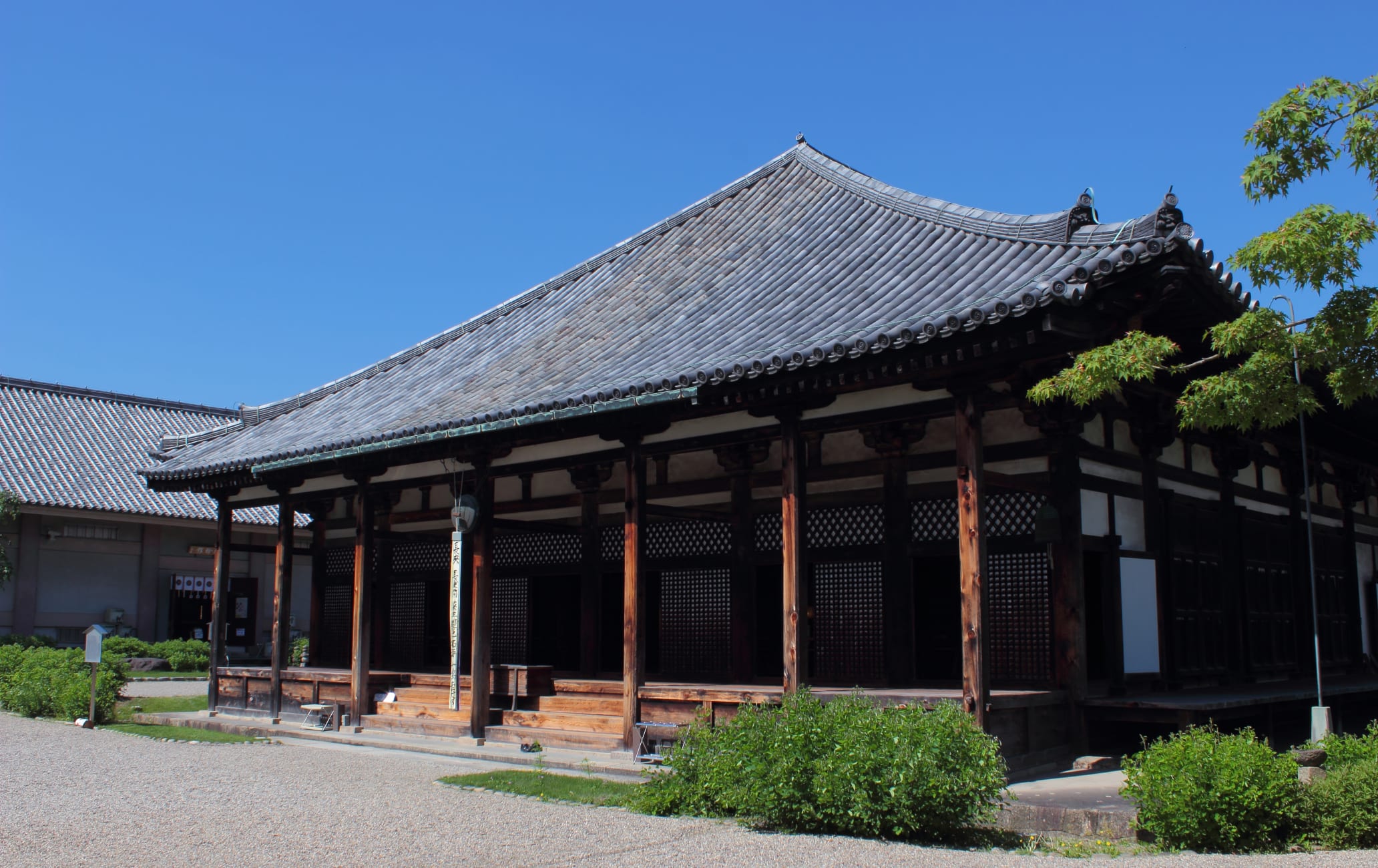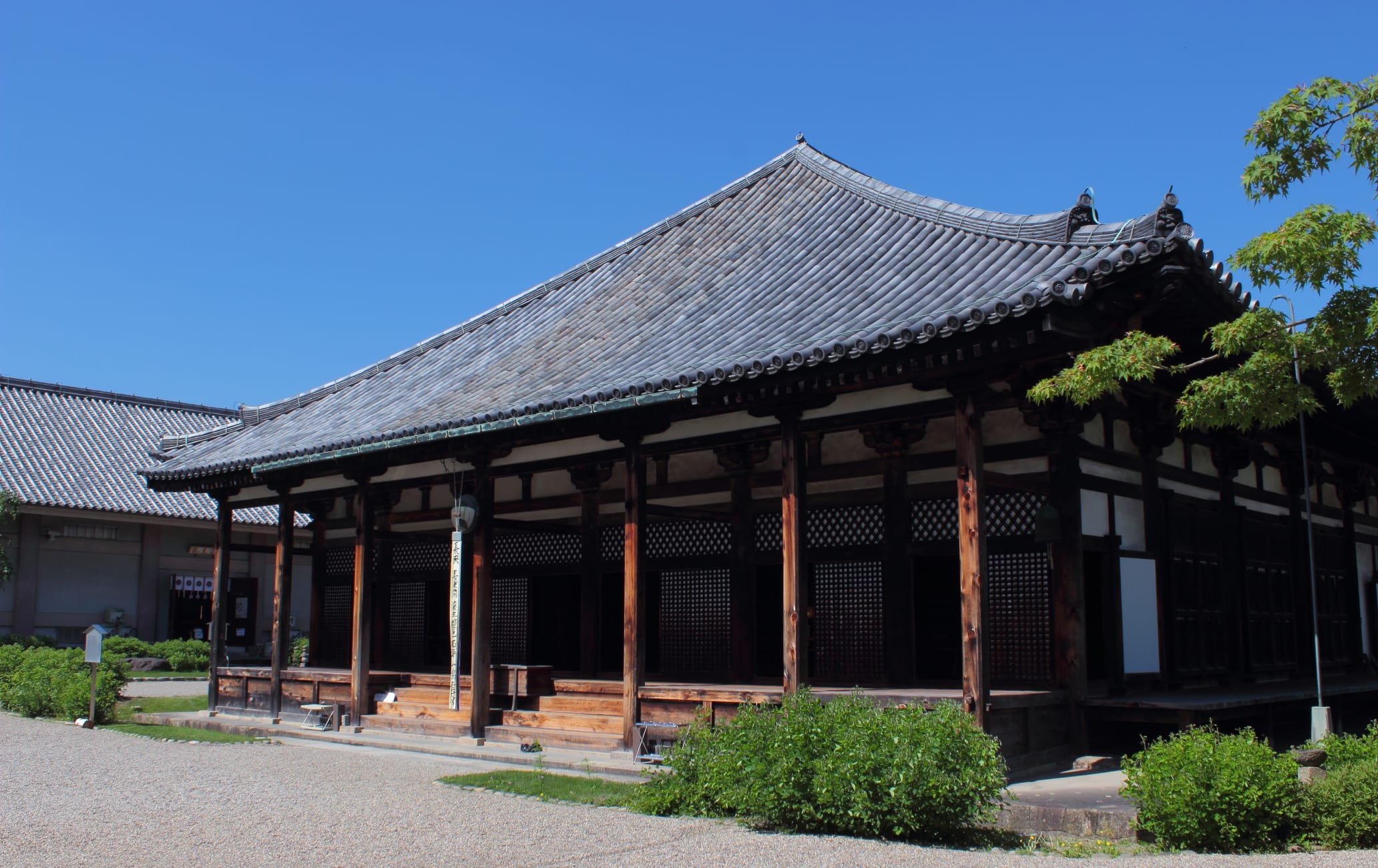 Mandala, carved statues, and secrets at Gangoji Temple
An often overlooked temple, Gangoji has many secrets waiting to be revealed. Deceptively simple from the outside, there is fantastic mandala art and mischievous ogre statues within the temple and its grounds. The temple is registered as a UNESCO World Heritage site.
Don't Miss
Finding the five hidden oni—ogre statues—around the temple
The Horinkan, with its important temple treasures
The mandala in the main hall
How to Get There
The temple is a 15-minute walk from Kintetsu Nara station.
It is approximately 20 minutes from JR Nara Station on foot, or you can take any bus that stops in Naramachi.
The Asuka of Nara
Gangoji Temple was originally the predecessor of Asuka Temple (Hokkoji) in Asuka


. It was rebuilt when the capital was moved to Heijo-kyo (present-day Nara). It is still sometimes referred to as the "Asuka of Heijo-Kyo." Mandalas and meditation
The main attractions of the temple are found in the main hall. These include four mandalas, Buddhist works of art. Among them, the Chiko Mandala is particularly noteworthy among devotees, as it depicts rebirth in paradise.
If you would like to meditate, you can do so in the main hall front of the Chiko Mandala.
The main hall also enshrines many Buddhist statues, including that of the bodhisattva Jizo.
Don't miss the National Treasures
To the left of the main hall is the Horinkan, where treasures are enshrined.
Immediately on entering, your eyes will be drawn to a small pagoda which was likely used as a model for building larger pagodas. This is the only five-story pagoda of any size to survive from the zenith of the Nara period. In addition to this priceless statue, there are numerous other Buddhist statues. Notable examples iof the hall's treasures nclude a seated statue of the celestial buddha, Amida Nyorai, which is an Important Cultural Property, a seated statue of the monk Kobo Daishi, and a statue of 16-year-old Prince Shotoku.
* The information on this page may be subject to change due to COVID-19.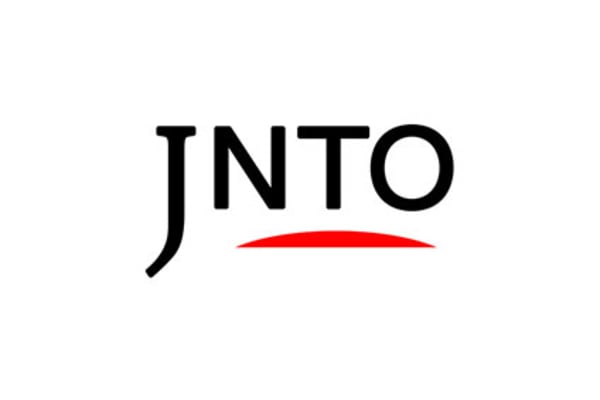 History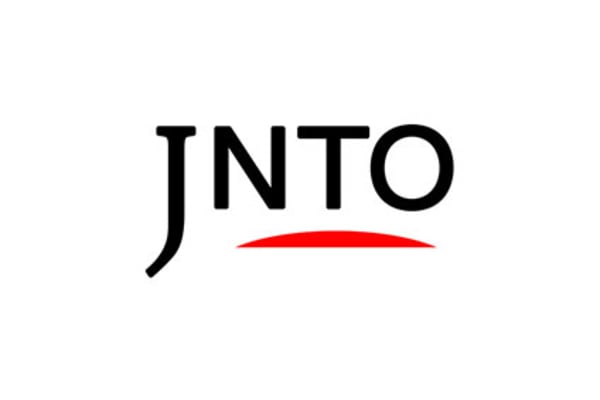 Festivals & Events
2. Takigi Noh (Kofukuji Temple)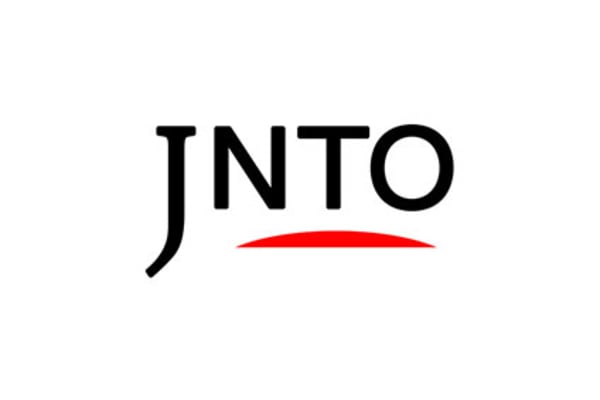 History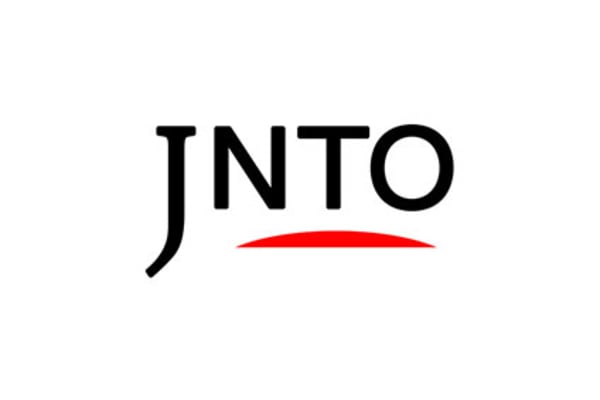 History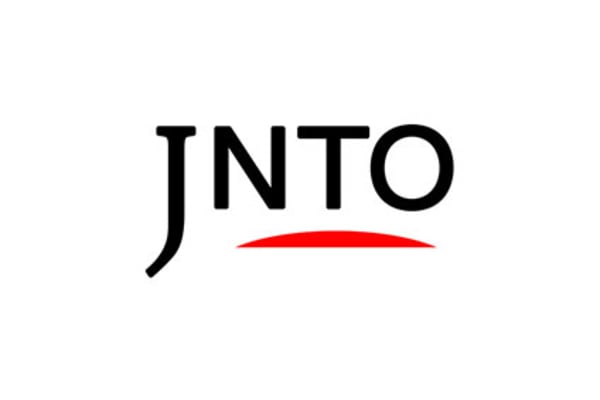 Attraction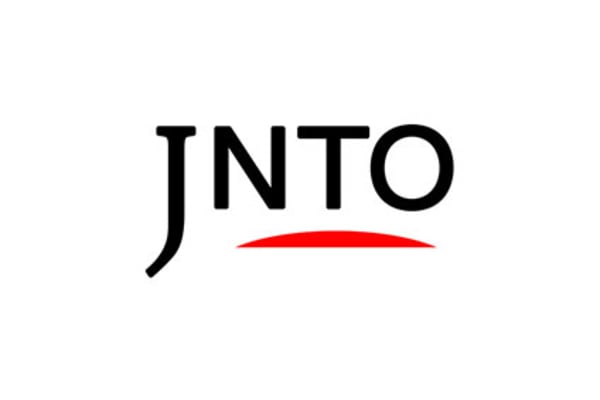 Attraction