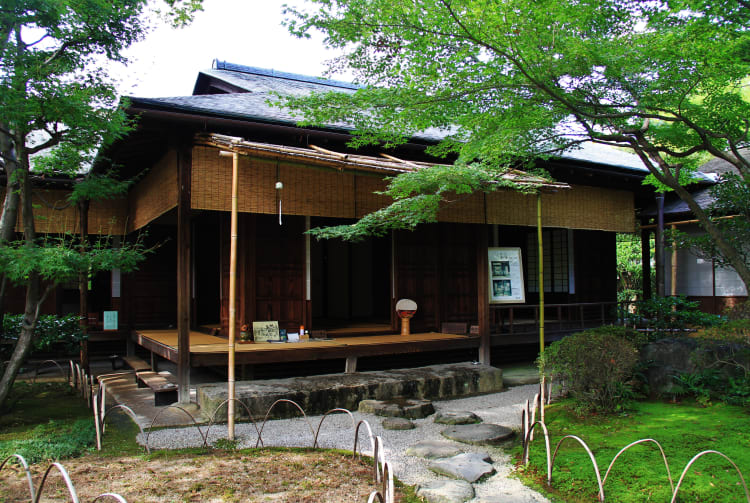 A garden filled with otherworldly charm
Urakuen Garden sits at the foot of Inuyama Castle


and is the site of Jo-an, a teahouse and a designated National Treasure.
Quick Facts
The Jo-an Teahouse was originally built in 1618
Originally located as part of a temple complex in Kyoto, it was moved in 1972
The area is particularly stunning in autumn
How to Get There
The garden is on the grounds of the Meitetsu Inuyama Hotel and just a 10-minute walk from Inuyama-Yuen Station or 15 minutes from Inuyama Station.
From Nagoya Station


, take the Meitetsu-Limited Express to Inuyama Station. War and tea
Inuyama


is a city steeped in samurai history. Built in 1618 by Oda Uraku, a disciple of legendary tea master Sen no Rikyu and the younger brother of the fearsome warlord Oda Nobunaga, the teahouse Jo-an is considered a masterpiece of early Edo-period architecture and a beautiful example of 17th century refinement. Built to reflect the atmosphere of a tea ceremony
The garden is designed with the aesthetic of the tea ceremony in mind. As you wander through the bamboo groves and down the stone-paved paths, you can feel the sense of stillness and serenity that the Japanese art of tea instills. Explore further by taking part in a ceremony nearby
While entry to the actual Jo-an teahouse is restricted, you can take part in a tea ceremony in nearby Syodenin Shion, a house where Uraku spent much of his later life. A Japanese tea and sweet set served on locally-made china costs 500 yen. Attraction
Urakuen Garden
Inuyama-shi,
Aichi-ken History
Inuyama Castle
Inuyama-shi,
Aichi-ken Attraction
Meiji Mura
Inuyama-shi,
Aichi-ken Attraction
Little World Museum Of Man
Inuyama-shi,
Aichi-ken Festivals & Events
Honen Matsuri (Penis Festival)
Komaki-shi,
Aichi-ken Nature
Shinsakai Riverside Cherry Blossoms
Kakamigahara,
Gifu-ken