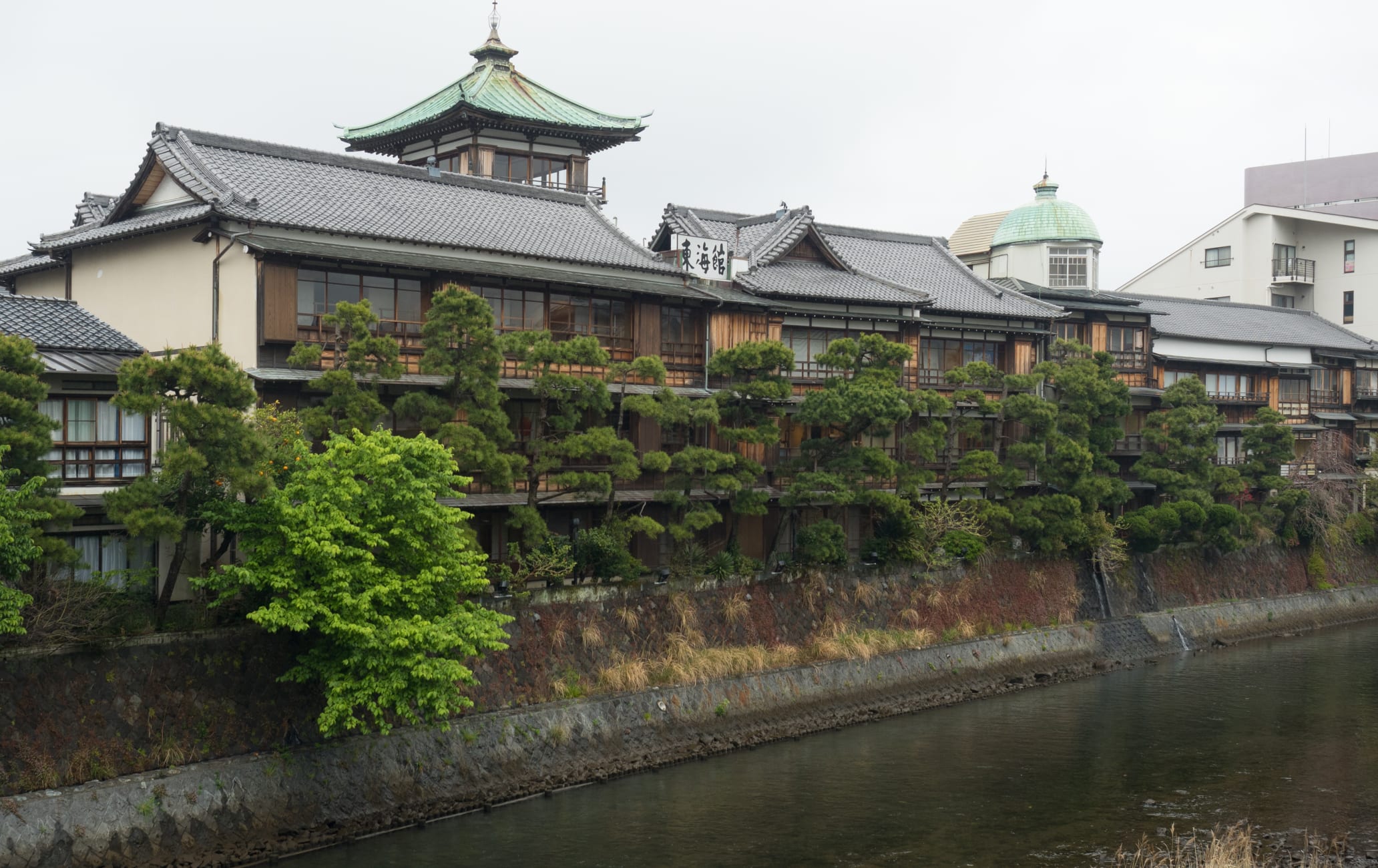 One of Japan's top three onsen villages with beaches and fine museums close by
Ito Onsen is one of Japan's top three onsen resort villages, alongside Atami Onsen


, also in Shizuoka


, and Beppu Onsen


in Kyushu


. Ito Onsen's healing waters and scenic beachside views make it a popular weekend escape from Tokyo.
How to Get There
Ito Onsen is near Ito Station, making it easy to access by train from Tokyo.
From Tokyo, take the JR Odoriko Limited Express bound for Izukyu-Shimoda and get off at Ito Station. The trip takes around two hours. You can also catch the Tokaido-Sanyo Shinkansen from Tokyo and get off at Atami Station; from there, you can switch to the JR Odoriko Limited Express. This trip is about 30 minutes shorter. Both services also run through Yokohama Station.
Quick Facts
Ito Onsen has a number of Japanese- and Western-style hotels
Many of the baths at local ryokan are open to non-staying guests
There are indoor and outdoor onsen throughout the area Meet the seven gods of good luck
Among the many places to bathe in Ito Onsen, there are eight unique public bathhouses associated with Ito's seven deities of good luck. You can follow a path from one to the next.
Water for every level of heat
Water temperatures range from a mild 25 degrees Celcius up to a scalding 68, so you have plenty of options, even for smaller children and older companions. The area's onsen waters are said to be beneficial for many physical ailments.
Go museum hopping
There are several museums in Ito, such as the Ikeda 20th Century Museum, which specializes in arts created on the theme of humanity, and the Izu Music Box Museum, which exhibits antique music boxes and about 80 automated musical instruments.
For further adventures, explore Ito's many beaches
If you have the time to spare and the weather cooperates, check out Ito's pleasant sandy beaches. Ito Orange Beach and Usami Beach are popular local favorites. Relaxation
Ito Onsen
Ito-shi,
Shizuoka-ken Luxury Stay Festivals & Events
Sakura No Sato Park
Ito-shi,
Shizuoka-ken Attraction
Izu Shaboten Zoo
Ito-shi,
Shizuoka-ken Nature
Mt. Omuro
Ito-gun,
Shizuoka-ken Nature
Jogasaki Coast
Ito-shi,
Shizuoka-ken