Tsushima Tenno Festival
尾張津島天王祭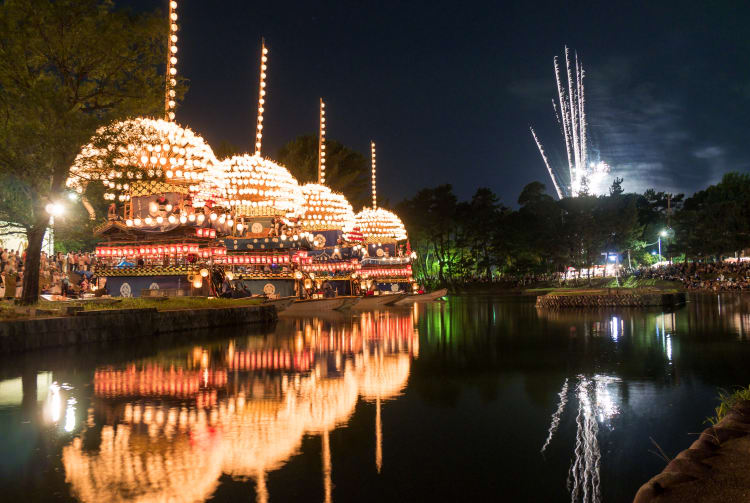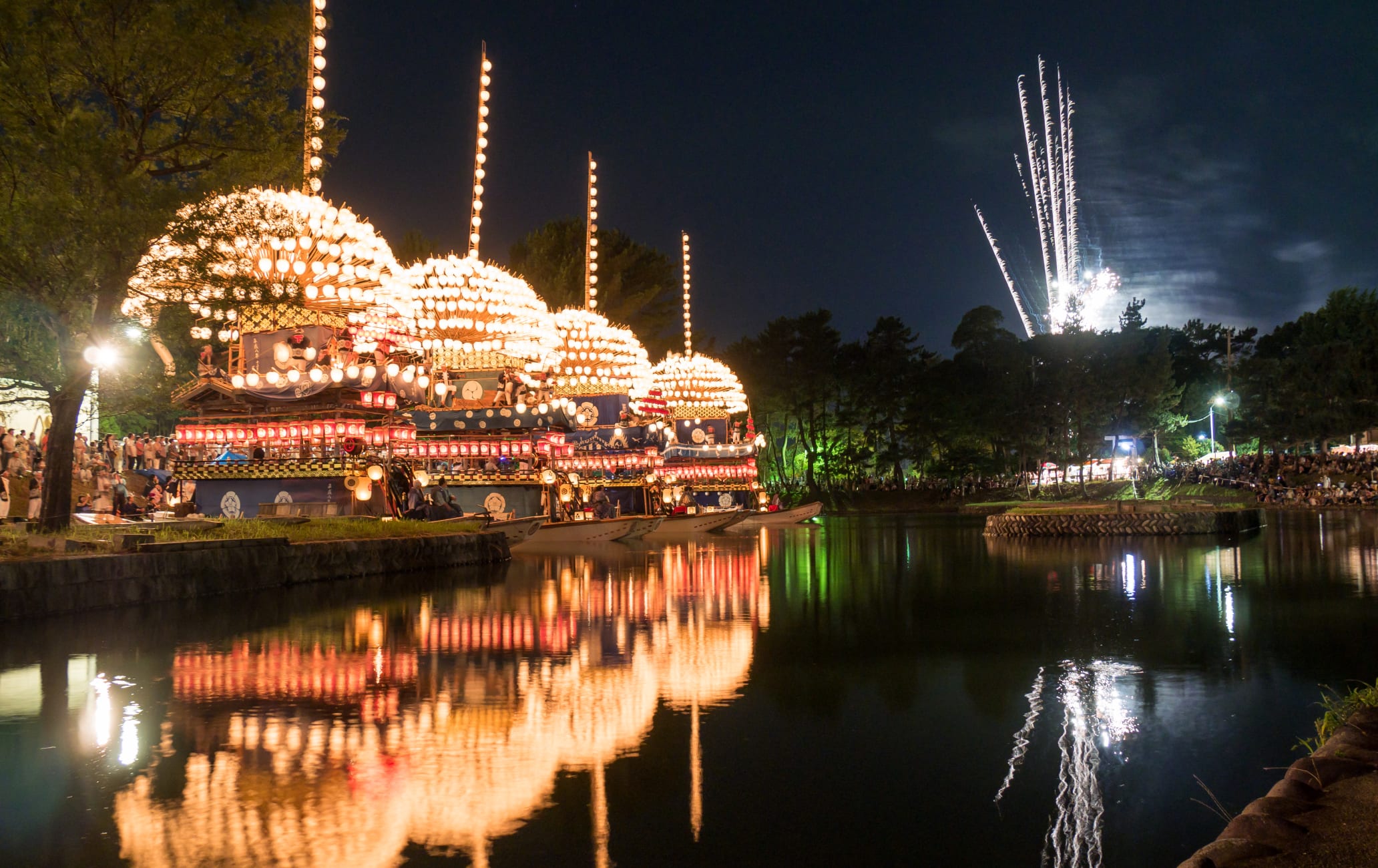 A midsummer festival featuring boats, fireworks and ancient firearms on the Tenno River
The Tsushima Tenno Matsuri is an extravagant affair that takes place on the last weekend in July. With its beacons of shining lights floating down Aichi's Tenno River, locals have been flocking to the Tsushima Tenno Festival for 500 years.
Don't Miss
Watching the demonstrations of matchlock weapons
Seeing the makiwara-bune boats sail down the river
How to Get There
The Tenno River is a 20-minute walk from Tsushima Station.
From Nagoya Station


, take the JR Kansai Honsen Line to Yatomi and change to the Meitetsu Tsushima Line to Tsushima. Alternatively, you can go directly from Meitetsu Nagoya via Sukaguchi. Traditional arts on the riverbank
At the end of every July on the banks of the Tenno River a glorious summer spectacle takes place: the Tsushima Tenno Festival.
This two-day festival offers performances of matchlock weapons, shamisen music and other traditional Japanese art forms. Between demonstrations, you can walk along the river banks and join the yukata-wearing locals enjoying festival food and drink. Lighting up the night
On the morning of the festival, watch makiwara-bune boats decorated with black and gold handmade tapestries sail down the river. On the top of each sit okimono dolls in Noh performing arts costumes, while bands play traditional flutes and drums from the decks. The festival highlight arrives as night comes and the boats are lit with more than 400 lanterns. These brilliantly illuminated floats glide down the river, their lights reflecting in the waters of the Tenno River as fireworks explode overhead.
Near Tsushima Tenno Festival Festivals & Events
Tsushima Tenno Festival
Tsushima-shi,
Aichi-ken Attraction
Nabana No Sato Flower Park
Kuwana-shi,
Mie-ken Festivals & Events
Nabana No Sato Winter Illumination
Kuwana-shi,
Mie-ken Festivals & Events
Konomiya Hadaka Matsuri (Naked Man Festival)
Inazawa-shi,
Aichi-ken History
Kiyosu Castle
Kiyosu-shi,
Aichi-ken Attraction
Nagashima Resort
Kuwana-shi,
Mie-ken