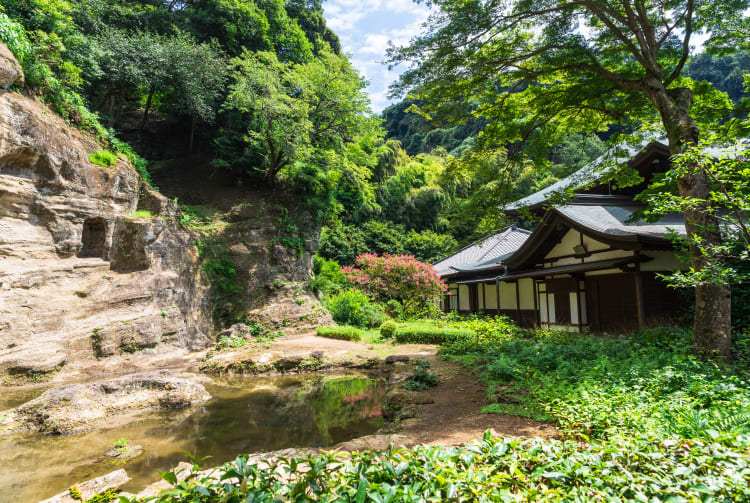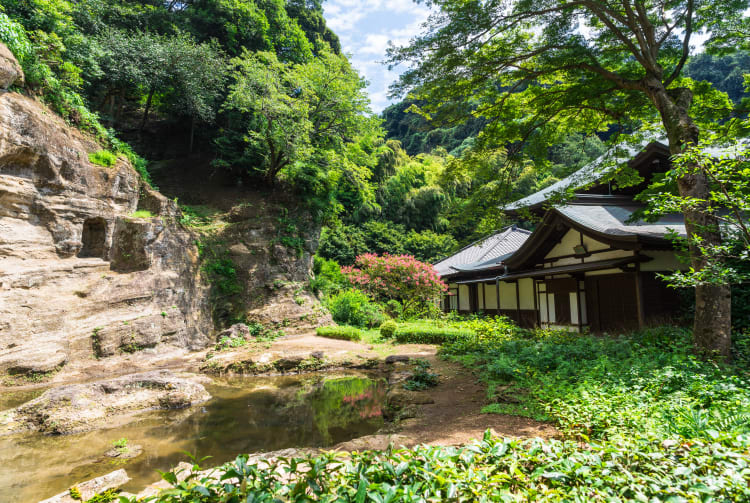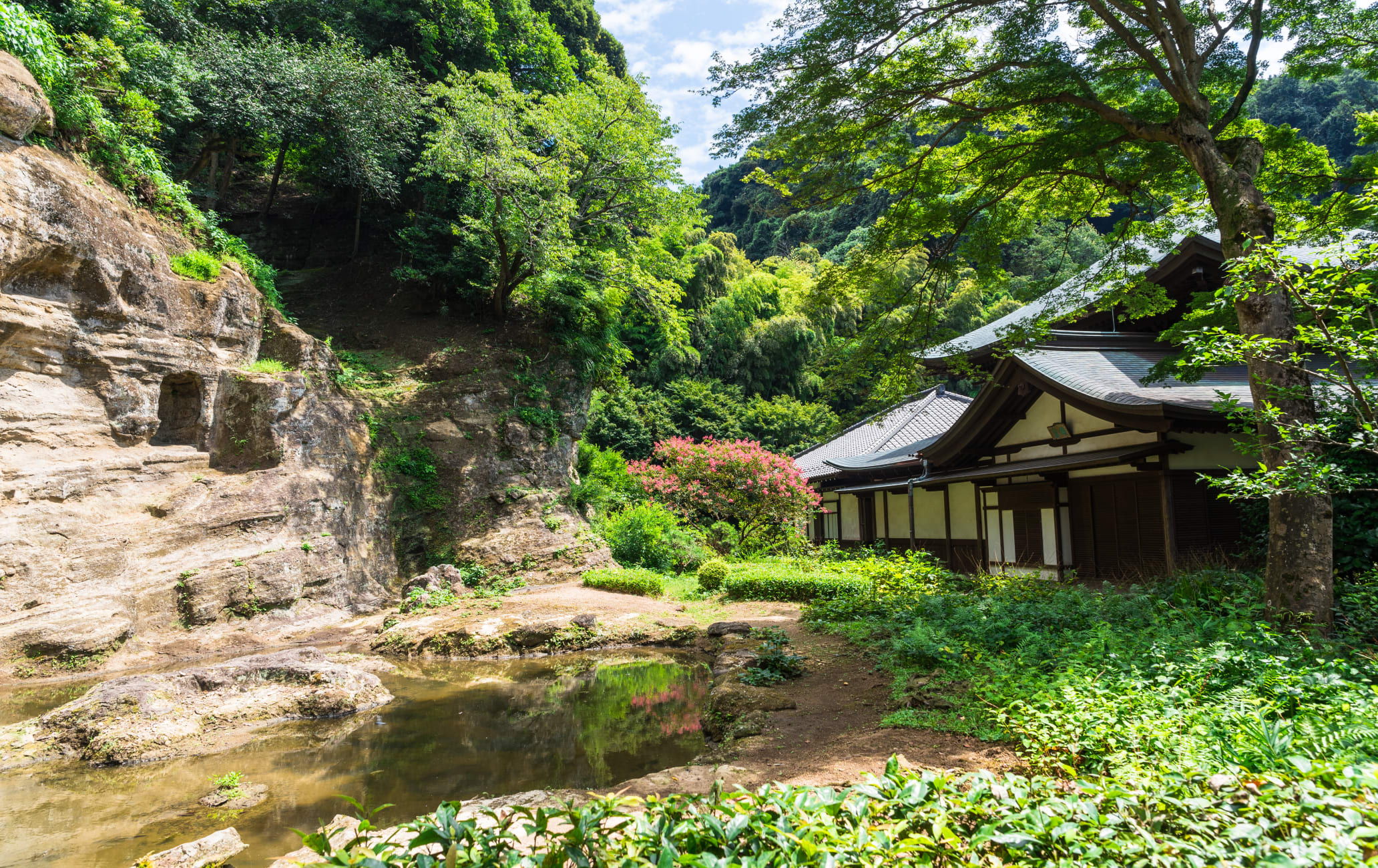 Zuisenji Temple, the most beautiful temple in Kamakura
Zuisenji is a delightful temple hidden away in eastern Kamakura


at the end of a narrow valley and backed against wooded hills. Come and visit for the beautiful, plentiful flora.
How to Get There
The temple is accessible by train from JR Kanagawa Station. Kanagawa Station is about 35 minutes from Tokyo via the JR Tokaido Line and the Keikyu Line.
Zuisenji is about 25 minutes by bus from Tsurugaoka Hachimangu


or a 15-minute walk from Kamakuragu Shrine, which can be reached by bus from JR Kanagawa Station. Form and Beauty
Established in 1327 by the Zen monk Muso Soseki, this temple in the hills east of Kamakura is a perfect blend of location and design. Come and view the Zen stone garden designed by renowned Soseku, and visit any time of for the plum trees that bloom richly in spring, the fiery autumn leaves on the maple trees, and the colorful flower beds. Each season at the temple is stunning in its own way. History
Zuisenji Temple
Kamakura-shi,
Kanagawa-ken History
Hokokuji Temple
Kamakura-shi,
Kanagawa-ken Festivals & Events
Tsurugaoka Hachimangu Reitaisai Festival
Kamakura-shi,
Kanagawa-ken Festivals & Events
Kamakura Festival
Kamakura-shi,
Kanagawa-ken History
Tsurugaoka Hachimangu Shrine
Kamakura-shi,
Kanagawa-ken History
Kenchoji Temple
Kamakura-shi,
Kanagawa-ken