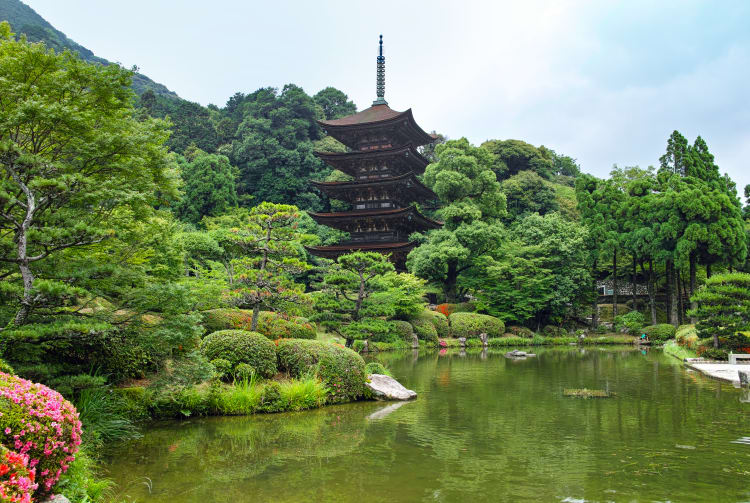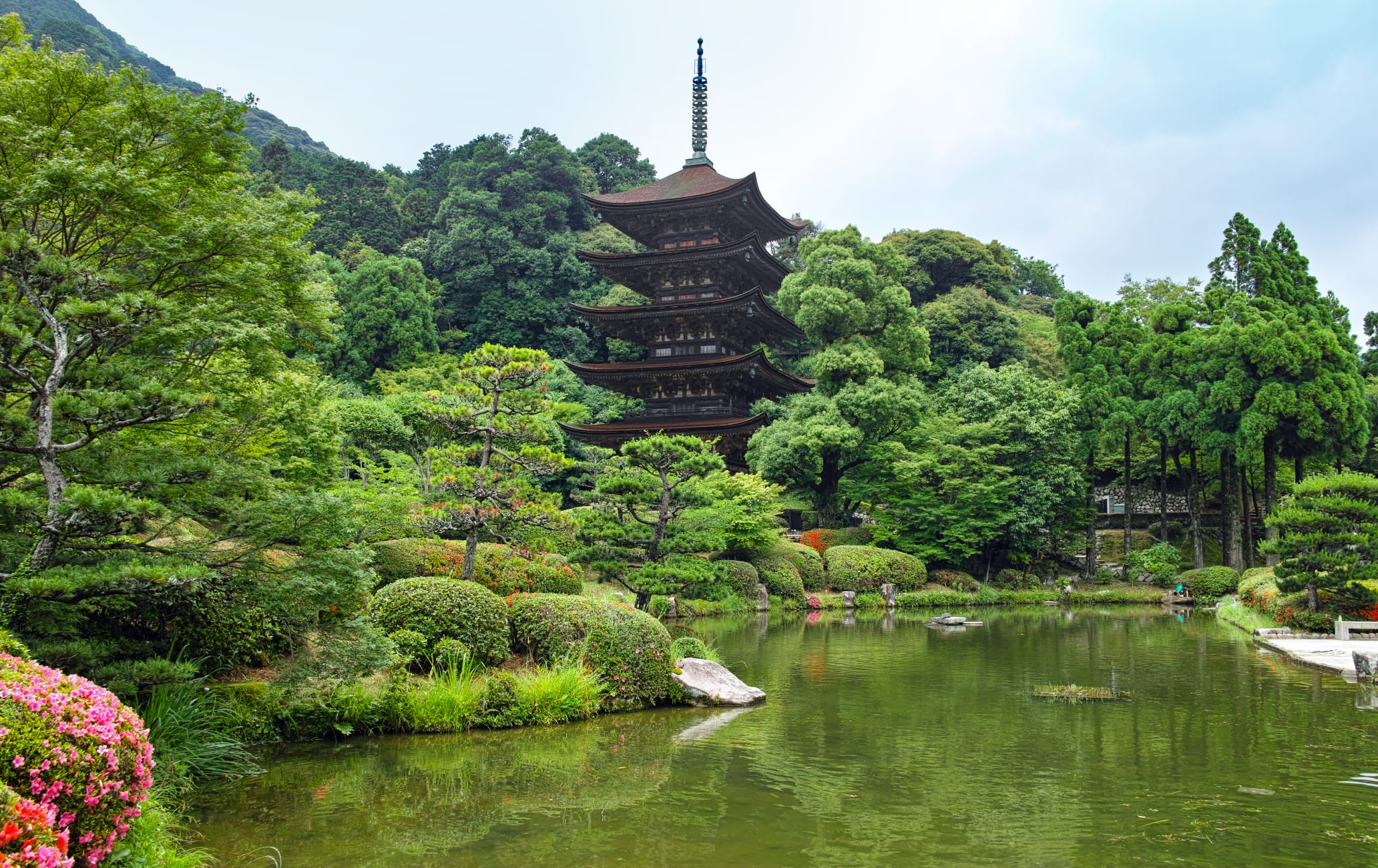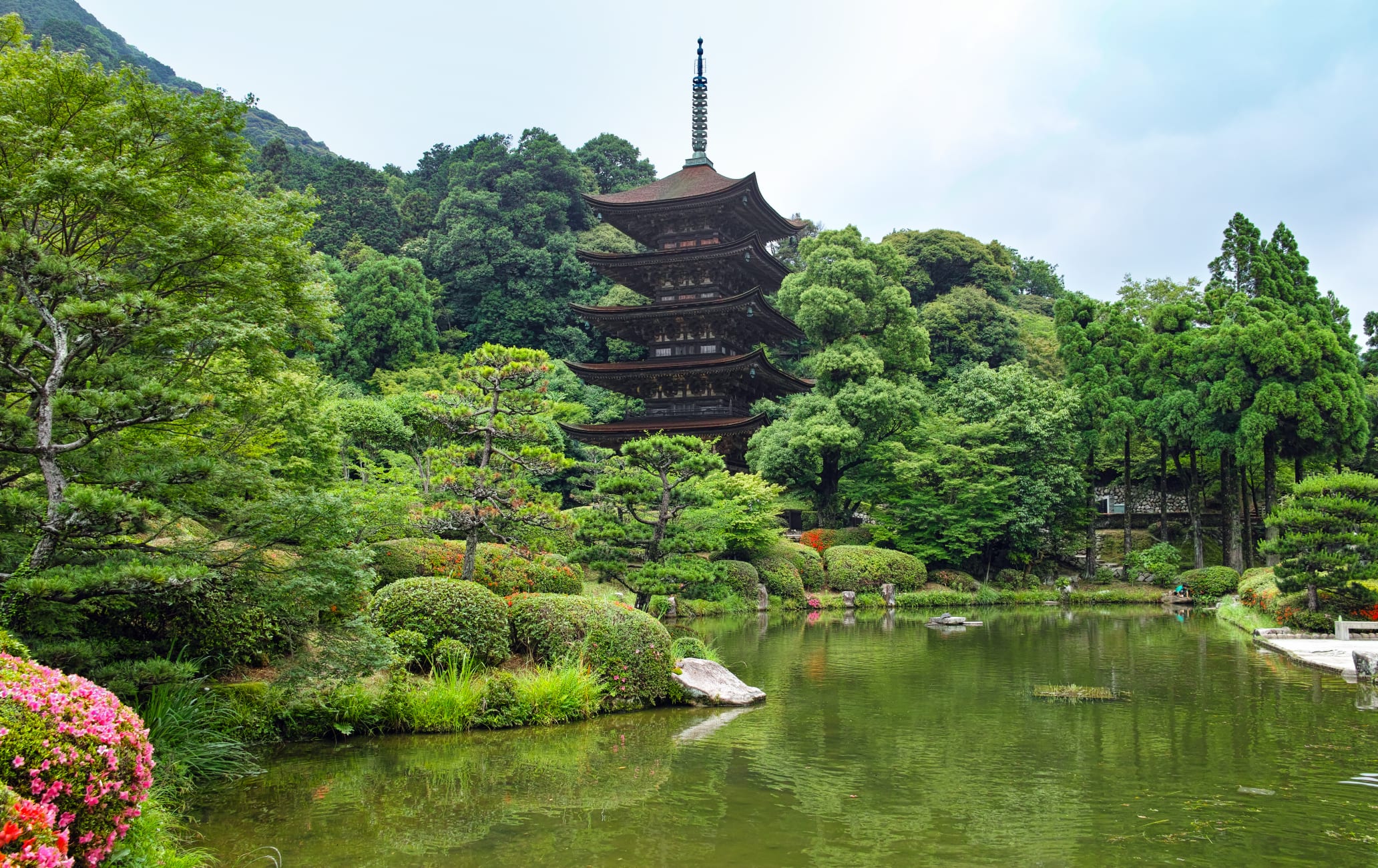 A treasured pagoda, a teahouse that served up political intrigue, and natural attractions
Kozan Park in Yamaguchi


is the site of Rurikoji Temple, a National Treasure and one of the finest pagodas in Japan. Nearby is Rosan-do, a teahouse that was a hub of political influence in this region for a brief period in the mid-19th century. Enjoy the beautifully pruned hedges and the many trees around this gorgeous park in the heart of downtown Yamaguchi that is also known for its displays of cherry blossoms, plum blossoms, azaleas, and hydrangeas.
Don't Miss
The reflection of the five-storied pagoda
The main building of Rurikoji Temple
Model pagodas in Kozan Park Museum
How to Get There
Kozan Park is a short bus ride away from Yamaguchi Station.
Located about 2.3 kilometers north of Yamaguchi Station, you can walk to the temple in 40 minutes, or arrive in 20 minutes by renting a bicycle from the station.
You can take a bus from outside the station in the direction of Yamaguchi Daigaku or Nakaoguchi. Get off at the Kencho-mae stop. Kozan Park is a 10-minute walk from there. A stroll through the park
This beautiful park is famous for its plum blossoms, which bloom each year from February to March, and its cherry blossoms, which are most stunning in early April.
There are statues of famous Japanese figures around the park, such as a bust of Sesshu, the monk and sumi-e painter. The traditional teahouse, Rosan-do, and the Five-Storied Pagoda make Kozan Park a fascinating and beautiful site. A tearoom and political hotspot—Rosan-do
The mid-19th century was a time of great political upheaval in Japan, leading to the end of feudalism and the establishment of prefectures. Before this area became Yamaguchi, it was known as Choshu. The former Choshu Domain lord, Mori Takachika, moved the seat of administrative power from the city of Hagi to Yamaguchi, and Rosan-do was the tearoom in his administrative residence. Many key political decisions were made here. Rurikoji Temple
Rurikoji Temple is a beautiful Soto Zen temple and the heart of Kozan Park. The architecture of the wooden buildings is striking, and the temple is situated in gorgeous natural surroundings. The five-storied pagoda that symbolizes Rurikoji
The most defining feature of Rurikoji Temple is undoubtedly the five-storied pagoda, built in 1442. It pre-dates the main temple building of Rurikoji Temple.
The pagoda is one of the oldest and most beautiful of its kind, often compared to the pagodas at Horyuji Temple near Nara City


and Daigoji Temple in Kyoto


. At the park museum, you can discover more about the pagoda and see scale models of other important pagodas from around Japan. The lighting of the pagoda at night is a striking sight as the pagoda is reflected on the pond. Other area attractions to make a great day trip
* The information on this page may be subject to change due to COVID-19.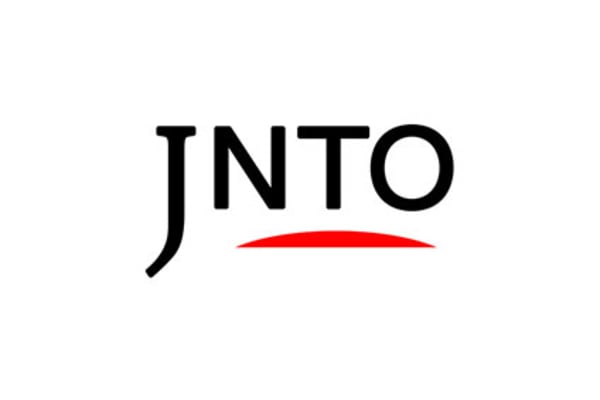 Nature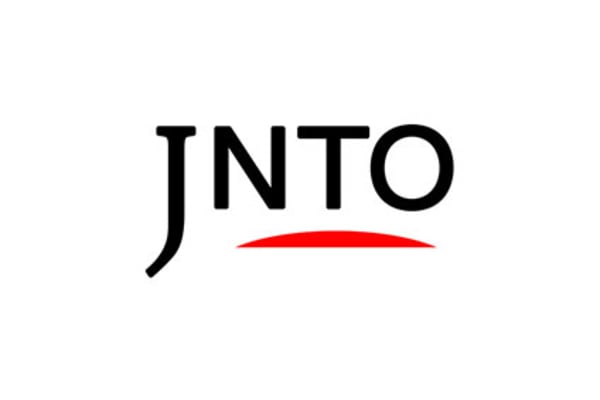 History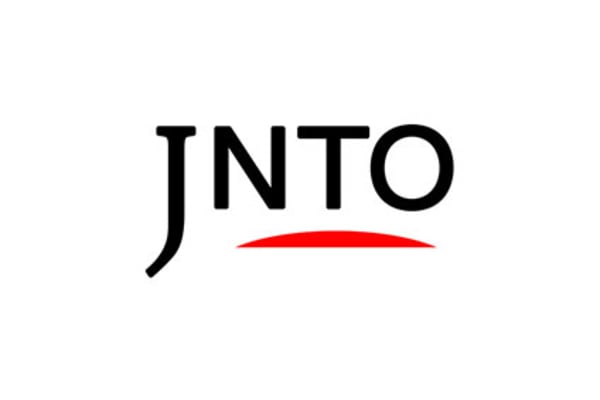 History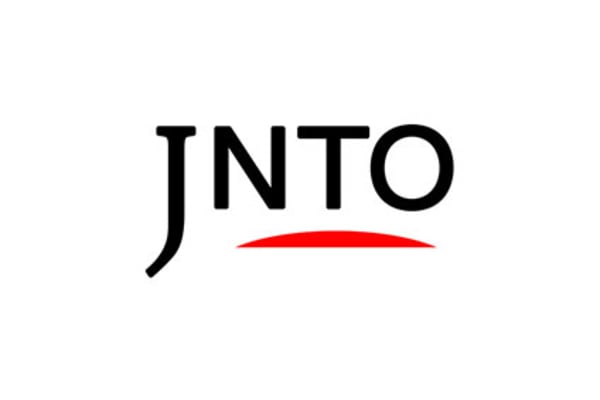 History
4. Yamaguchi Daijingu Shrine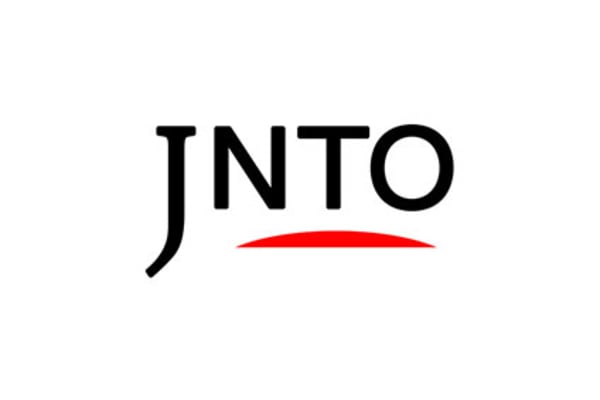 Art & Design
5. Yamaguchi Prefectural Museum Of Art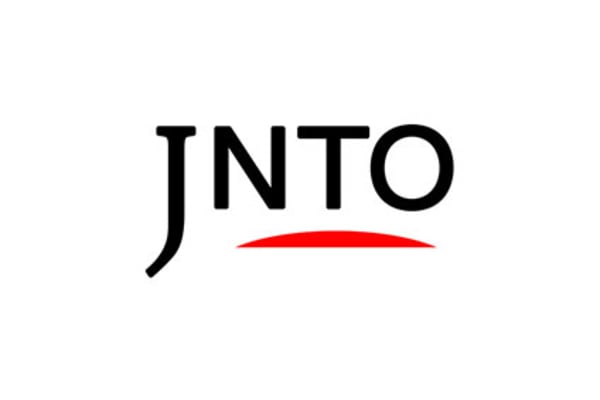 History
6. St Francis Xavier Memorial Church