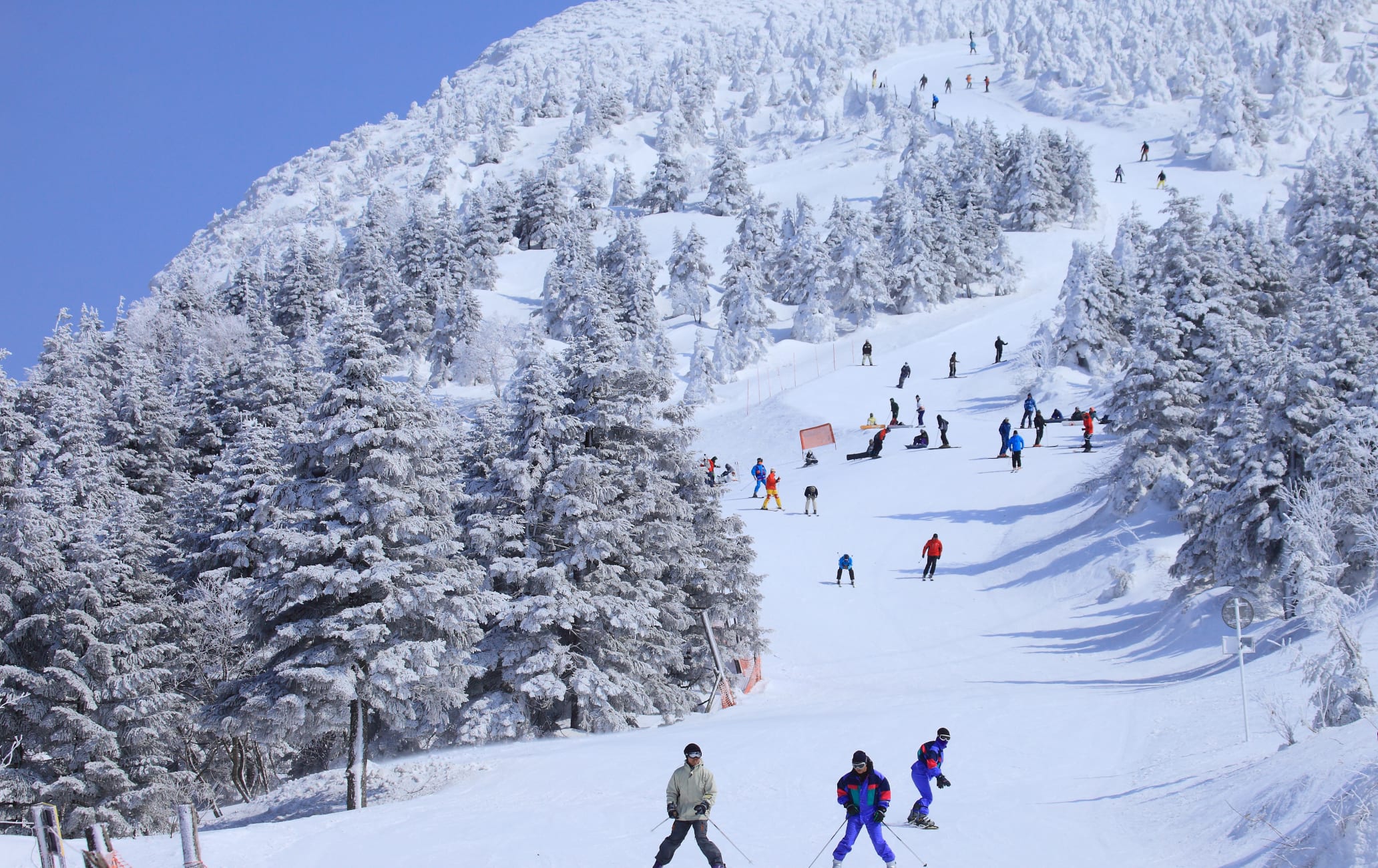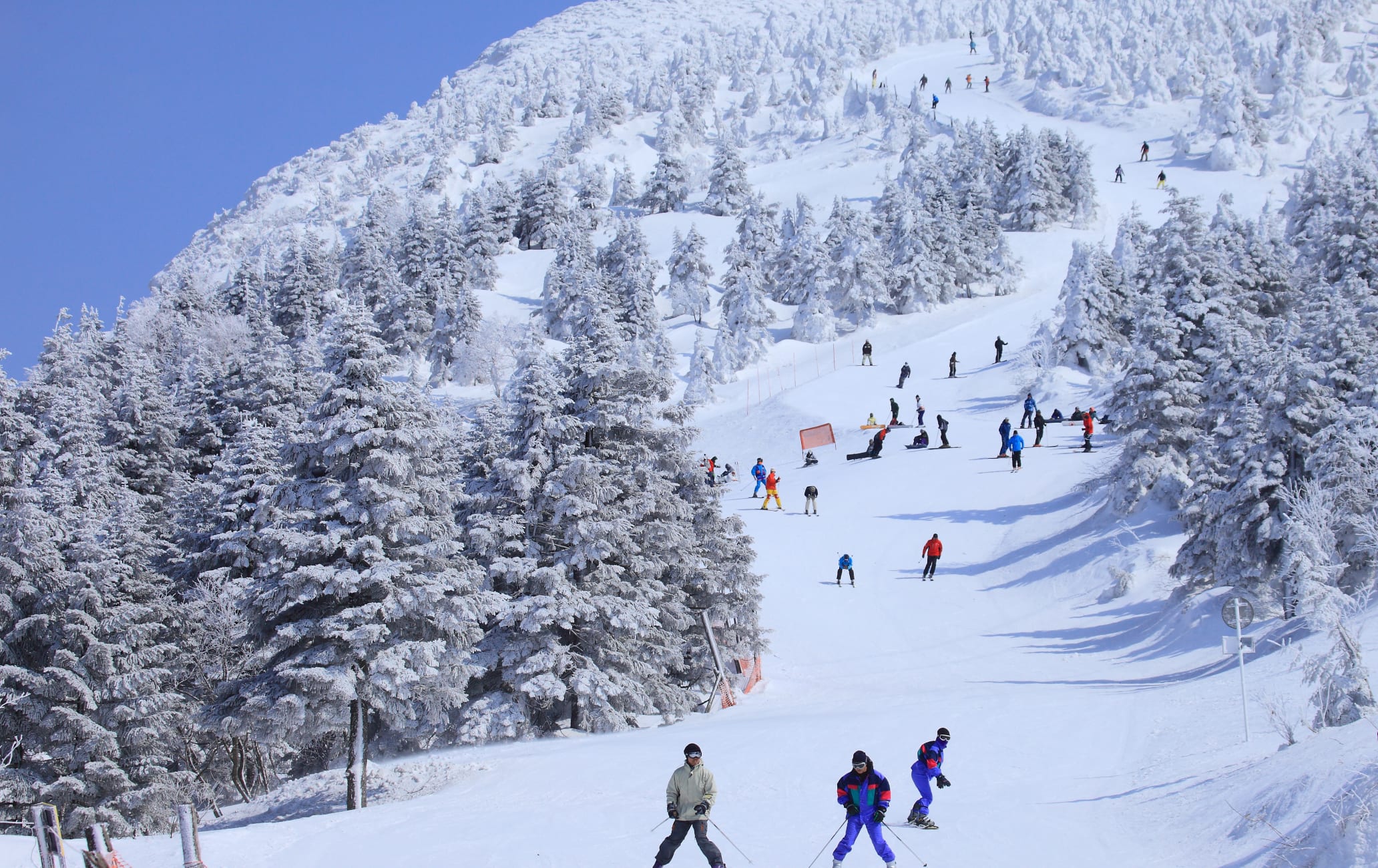 A snow sports paradise with open-air onsen and artisanal cheeses
Straddling the border between Yamagata


and Miyagi


prefectures, Mt. Zao is home to one of Tohoku's best ski resorts. The picturesque surrounding area is home to rejuvenating hot springs and delicious, locally produced cheese.
Don't Miss
A soak under the sky in one of Zao's open-air baths
The Okama crater's color-changing lakes
The dairy lover's paradise at Zao Cheese Cabin
How to Get There
Zao Onsen can be reached by train and bus via various routes from Tokyo. In the winter months, however, you are limited to a night bus from Shinjuku Station.
Frequently departing shinkansen operate daily from Tokyo to Yamagata Station, with the journey taking two and a half hours. Once you reach Yamagata Station, you can jump on a transfer bus to Zao Onsen. Zao Hot Springs Ski Resort
Zao is an ideal vacation spot for the whole family to enjoy, with courses available at Zao Hot Springs Ski Resort


catering to the needs of beginners to expert skiers.
The snow park is home to some incredible ski jumps for pro skiers and adrenaline junkies. If you are looking for a more relaxing way to spend your day, however, you could always take a stroll around the white paradise of the mountains and join a fun snowshoeing tour.
No matter how you spend the day, be sure to end it by having a relaxing soak in one of Zao's huge open-air baths. Zao's seasonally changing wonder
The mysterious Okama crater lake is a must see in Zao. While it might not compete with others for scale, the magnificent colors of the lake changes according to the weather and the seasons.
The viewing season for this emerald green lake is limited from early May to late October. To see this stunning spot with your own eyes, take the Katta Peak bound bus from Yamagata Station for approximately 90 minutes. Want a bite?
Cheese can be a rarity in Japan, however, at Zao's Cheese Cabin, a variety of locally produced hard and soft cheeses can be enjoyed throughout the year. Take your time browsing through its dairy products from cheese, butter, and yogurts, to cosmetics and soaps containing cheese whey.
The most popular products here are the cream cheese spreads, which come in mouthwatering and surprising flavors ranging from tomato and plum to orange and blueberry—all of which can be sampled on salted crackers before buying.
The perfect authentic gift
Kokeshi dolls are the perfect souvenir to bring home from your trip in Zao.
The traditional wooden Kokeshi dolls have a strong association with hot springs in northern Japan, and each area has its own distinctive design. You can learn how they are made here and create your own dolls with original patterns. It's a great way of taking home a piece of Tohoku's culture.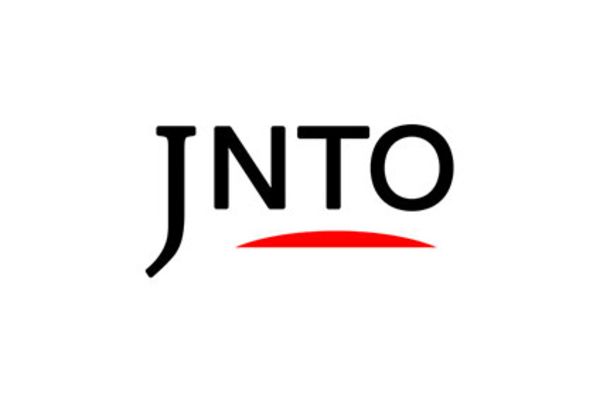 Nature
Zao (Yamagata)
Kaminoyama-shi,
Yamagata-ken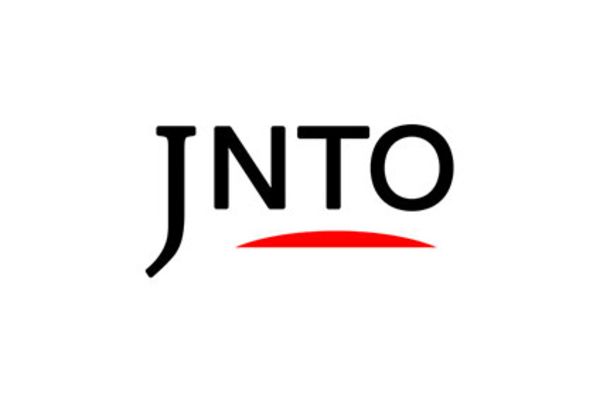 Relaxation
Zao Onsen
Yamagata-shi,
Yamagata-ken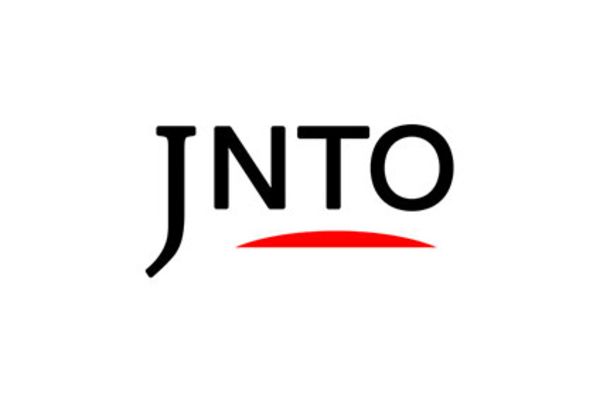 Action & Adventure
Zao Onsen Ski Resort
Yamagata-shi,
Yamagata-ken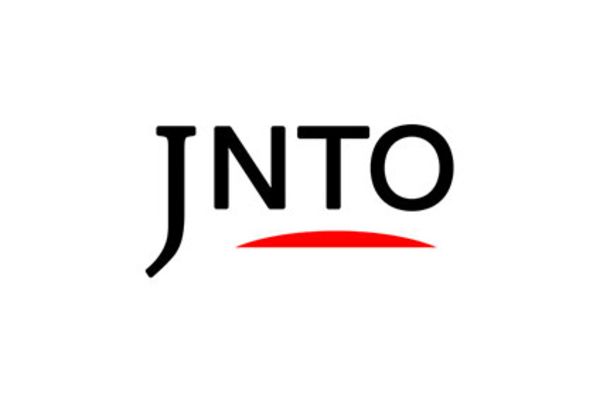 Attraction
Zao Snow Monsters (Yamagata)
Yamagata-shi,
Yamagata-ken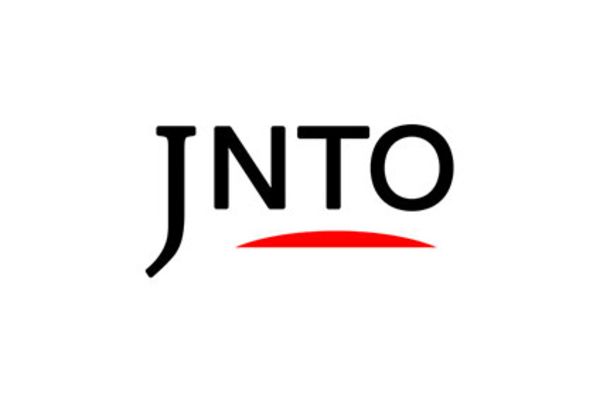 Nature
Okama Crater
Katta-gun,
Miyagi-ken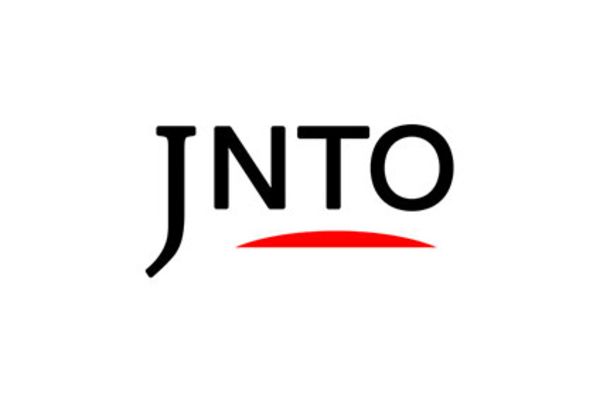 History
Kaminoyama Castle
Kaminoyama-shi,
Yamagata-ken