Sanriku Fukko National Park (Iwate)
三陸復興国立公園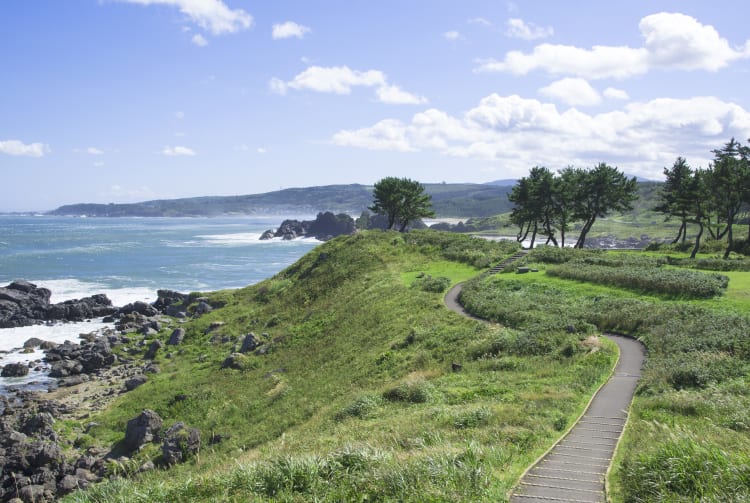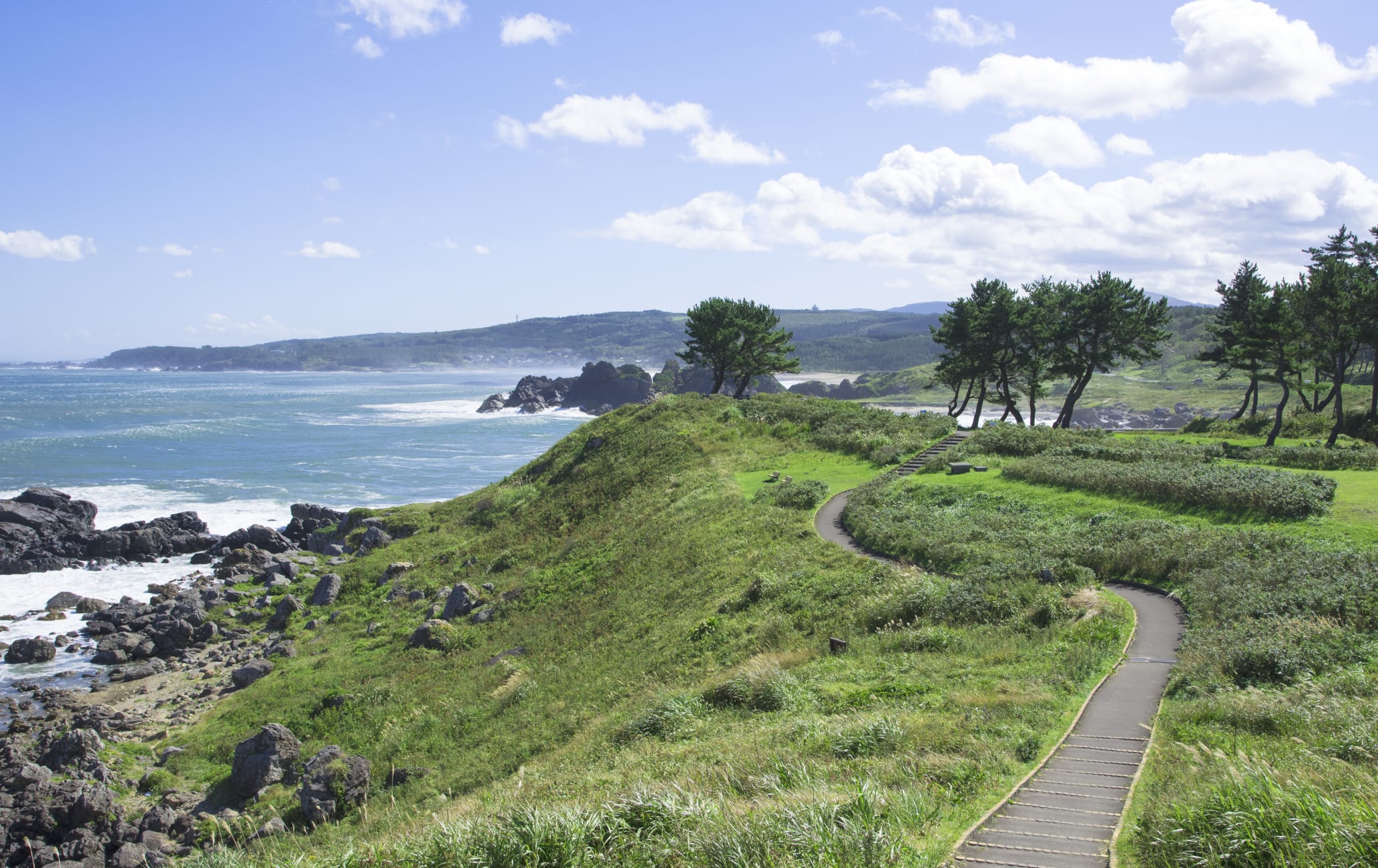 Take a walk on nature's wilder side at a coastal park stretching 220 kilometers along the Pacific
Jagged rocks jutting out from the ocean, cozy fishing villages nestled in tiny inlets, and some of the freshest sushi around—the expansive Sanriku Fukko National Park


is the place to experience nature at its most wild.
Don't Miss
The rock formations at Kitayamazaki, Jodogahama Beach, and the Goishi Coast
The sushi along the Pacific coast of Japan
How to Get There
While there are several ways to get to the park, the easiest way is to take the Tohoku Shinkansen to Hachinohe and start your journey south from there.
To see the whole park, take the JR Hachinohe Line and head south. You will have to change trains three times, once in Kuji, once in Miyako, and once in Kamaishi. Depending on how many times you stop along the way, traveling the coast from Aomori to Iwate could take up to three or four days.
Quick Facts
The park was created in 2013 when two other parks were merged
The park is 220 kilometers long, stretching from Aomori in the north to Miyagi in the south
Giants of the park
The most spectacular rock formations in the northern section of Iwate can be found at Kitayamazaki in the tiny fishing village of Tanohata. The Unosu Cliffs are the most famous of these formations. Five nearly identical cliffs rise almost 200 meters above the ocean. There are three observation decks to view the rock formations and several hiking trails at Kitayamazaki. From April to November you can take a boat tour from Tanohata Harbor and view the rock formations from the ocean as well. Tours last about 50 minutes and run from the harbor, which is a 15-minute walk from Shimonokoshi Station.
Traveling further south, park highlights include Jodogahama Beach


—a scenic pebble beach located in a sheltered inlet—and the Goishi Coast. Jodogahama


is a popular place to relax, go for a swim in summer, or take a leisurely sightseeing cruise year-round. Near Ofunato, the Goishi Coast


is a stretch of coastline dotted with oddly shaped rocks, grottos and rugged beaches similar to Jodogahama


. In fact, the coast gets its name from the smooth, worn pebbles found on its beaches, which resemble pieces used in the Japanese game go. Fresh fish
Tanohata and Miyako have some of the best sushi in Japan. The fish eggs—or salmon roe—are so fresh, they explode with flavor in your mouth. The fish market in Miyako is excellent and offers selections of fresh shrimp, sea urchins, crab, and other seafood for you to enjoy. The larger of the two cities, Miyako has the widest variety of restaurants to choose from, with non-seafood options also available.
Other popular stops
If you have time to spare on your journey south from Hachinohe, consider making stops at Kuji for the Kuji Amber Museum and Tanohata for Ryusendo Cave


. Both are short side trips, with bus connections available from the respective local train stations. Near Sanriku Fukko National Park (Iwate) Nature
Sanriku Fukko National Park (Iwate)
Miyako-shi,
Iwate-ken Nature
Jodogahama Beach
Miyako-shi,
Iwate-ken Nature
Ryusendo Cave
Shimohei-gun,
Iwate-ken Nature Nature
Goishi Coast
Ofunato-shi,
Iwate-ken Festivals & Events
Morioka Autumn Festival
Morioka-shi,
Iwate-ken