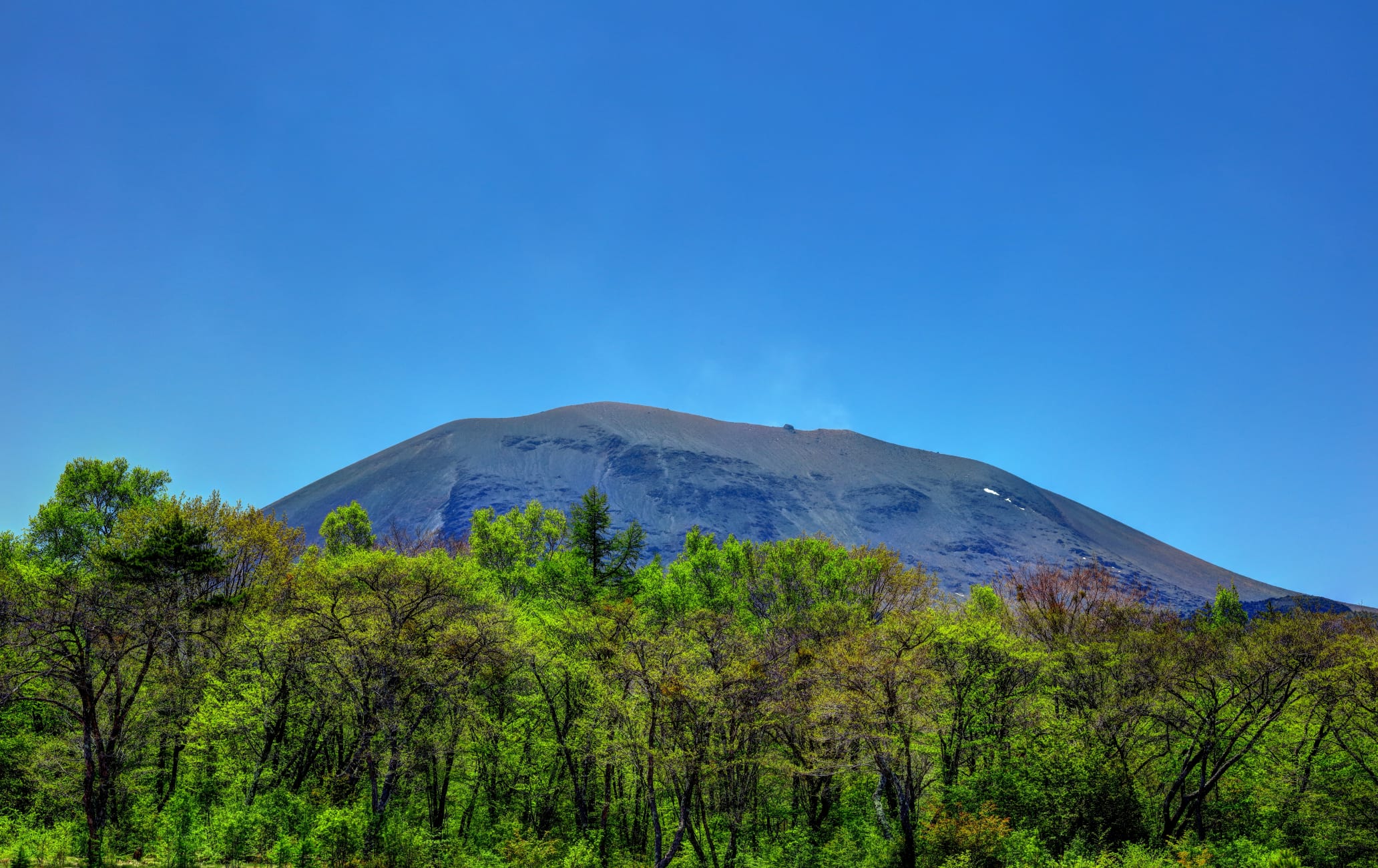 Simmering underneath
The last eruption was in 2009, but Mt. Asama still puffs away to let us know it is still alive. Bordering Gunma


and Nagano


prefectures, Mt. Asama is a 2,568-meter active volcano. Its conical shape is covered neatly with snow in late October, symbolizing the arrival of winter.
How to Get There
From Tokyo station


, take the Hokuriku Shinkansen to Karuizawa station. Then change to the Shinano line and take a train toward Ueda. Get off at Komoro Station and take a bus to Asama-sansou.
Take the JR Agatsuma Line to Manza-Kazawaguchi Station and take the bus from Manza-Kazawaguchi Station (30 minutes).
Quick Facts
Mt. Asama is said to be the island of Honshu's most active volcano
The last significant eruption was in 2009, resulting in a large plume of ash
The large eruption in 1783 was one of the most destructive eruptions in Japan in the past 1,000 years Picture the eruption about 200 years ago
To get a real sense of the power of the 1783 eruption and subsequent lava flows, visit Onioshidashi Park. The volcanic rock formations have all come from that eruption, but they are in such a disorganized, random, and unattractive arrangement that locals thought the devil himself had pushed the rocks out. The name Onioshidashi means "rocks pushed by the devil." Nature
Mt. Asama (Gunma)
Kitasaku-gun,
Nagano-ken Nature
Mt. Asama (Nagano)
Karuizawa,
Nagano-ken Nature
Shiraito Falls (Nagano)
Kitasaka-gun,
Nagano-ken Shopping
Kyu-Karuizawa
Kitasaku-gun,
Nagano-ken History
Komoro Castle Park
Komoro-shi,
Nagano-ken Luxury Stay
Karuizawa Prince Hotel East