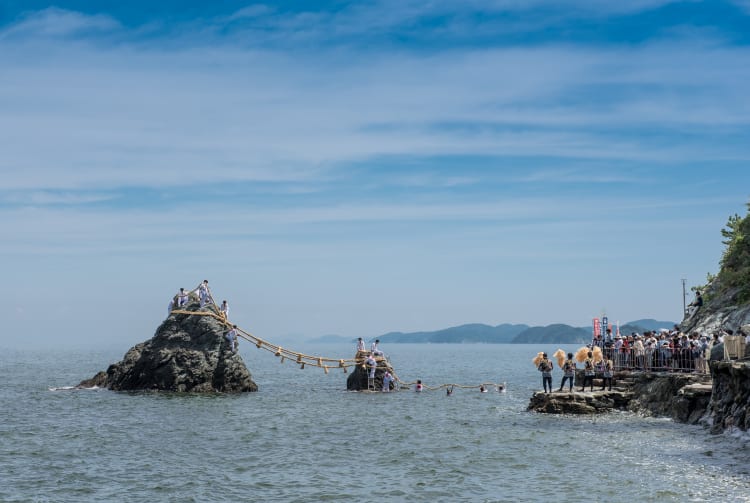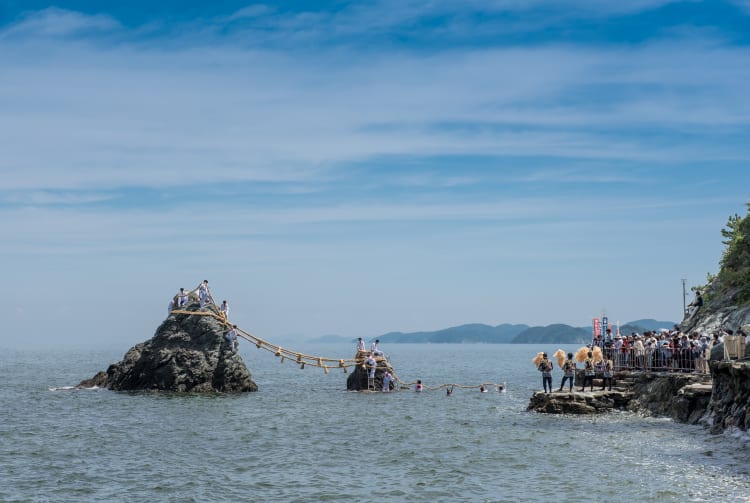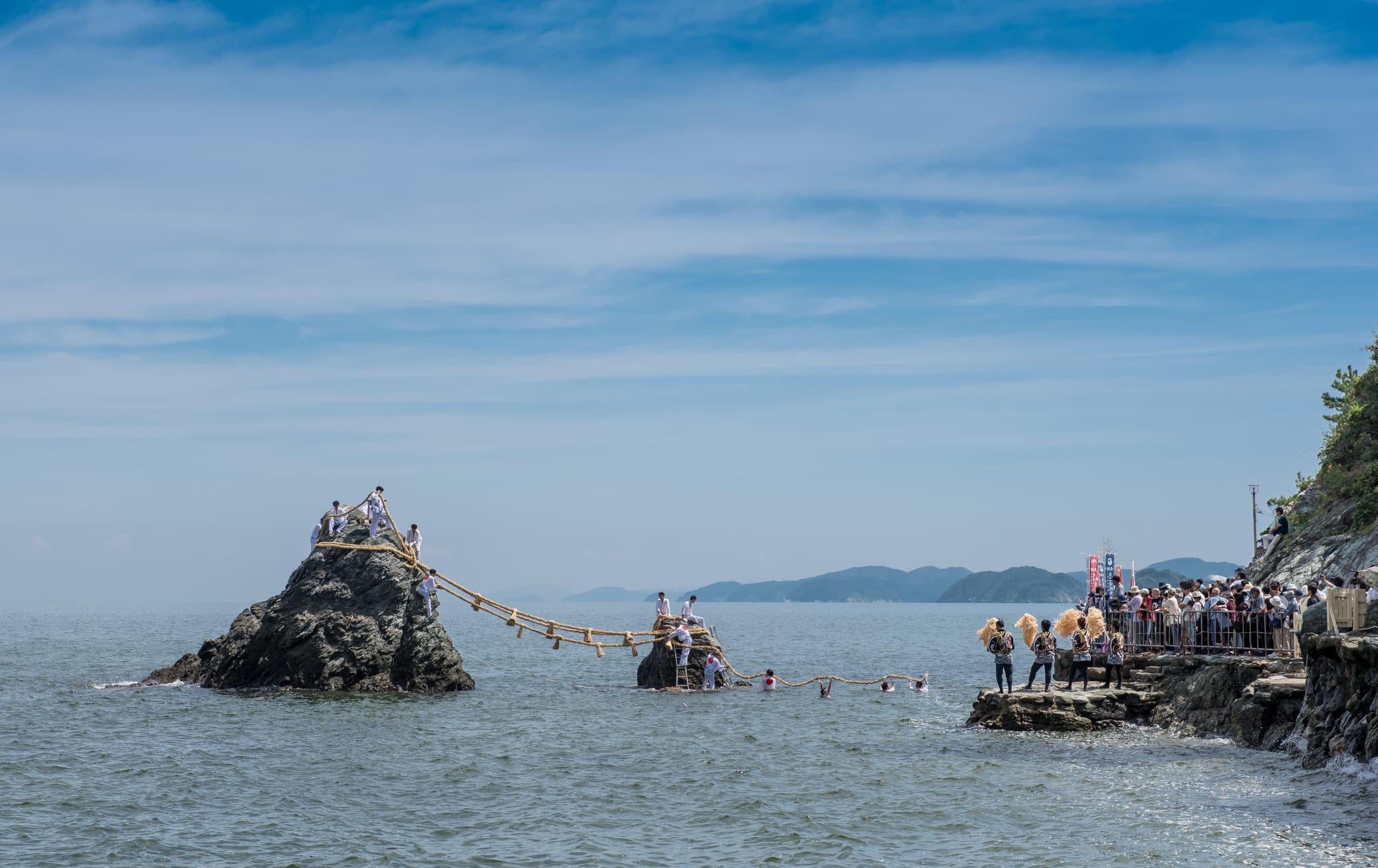 Romantic rocks and fortuitous frogs
Couples traveling through the Mie area


might enjoy an excursion to the coast to take in the romantic beauty of the Meoto Iwa or "wedded rocks." Sacred stones with connections to Shinto and symbolic of male and female entities, the rocks are bound together by a heavy shimenawa rope that divides the earthly and spiritual realms.
Quick Facts
The larger Otoko-iwa and smaller Onna-iwa are connected by five shimenawa sacred ropes
The sunrises here are particularly picturesque in summer, especially during the solstice
The frogs at a nearby shrine
How to Get There
Renting a car is the best way to reach Meoto Iwa. Free parking is available.
If riding a train from Ise, take the JR Sangu Line from Iseshi Station to Futaminoura Station in just over five minutes. From there, it's a scenic walk to Meoto Iwa that takes about 15 minutes.
Alternatively, the bus bound for Toba from JR Iseshi Station or nearby Kintetsu Ujiyamada Station gets you there in about 20 minutes.
Photo-taking tips
These two rocks off the coast offer some unique photo opportunities thanks to their location, the tides, and the huge strand of rope binding them together.
During the month before and after the summer solstice, it is possible to snap photos of the sun appearing to rise between the two rocks. On clear mornings in winter, you can see Mt. Fuji in the distance. Symbol of marital bliss
The Meoto Iwa are known as a symbol of fertility and marital bliss because of the way the two rocks stand side by side, bound together by five shimenawa sacred ropes. These ropes are replaced three times a year, in May, September, and December.
The larger stone is the male, and the smaller the female. Knowing this, it becomes clear where the name Meoto Iwa, which means "wedded rocks," comes from. Frogs, fortune, and love
Amaterasu, the ancestor deity of the imperial family, is enshrined at nearby Ise-Jingu Shrine. Just down the road from the Meoto Iwa observation point is a more modest shrine, Futami-Okitama Shrine.
Although it is dedicated to Sarutahiko, leader of the earthly deities, the highlight here is the myriad of frogs ornamenting the grounds. The frogs are considered auspicious, as the Japanese word for frog, "kaeru," also means "to return." Therefore, visitors here pray to get back precious things or people. Further afield
A trip to the rocks can easily be combined with a trip to the nearby Hinjitsukan Museum, a former guesthouse for VIPs visiting the Ise-jingu Shrine


.
* The information on this page may be subject to change due to COVID-19.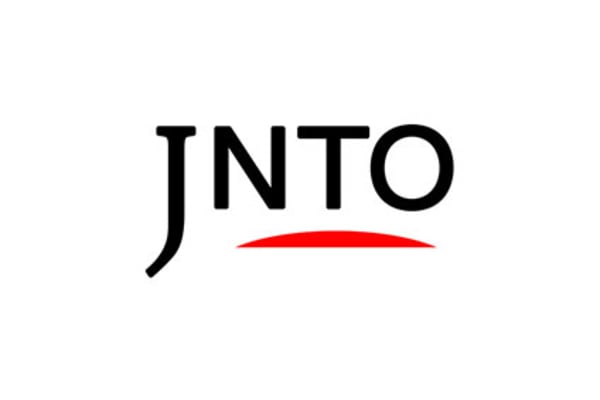 Nature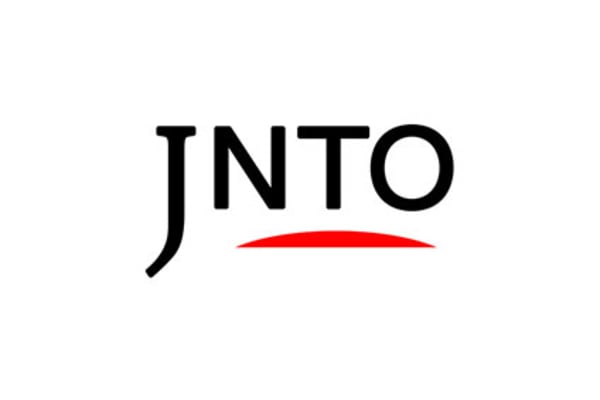 Nature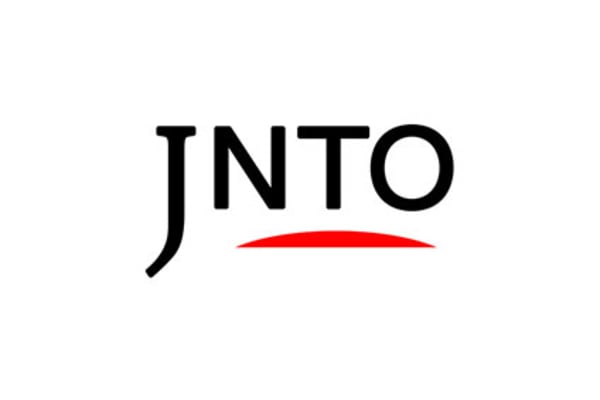 Attraction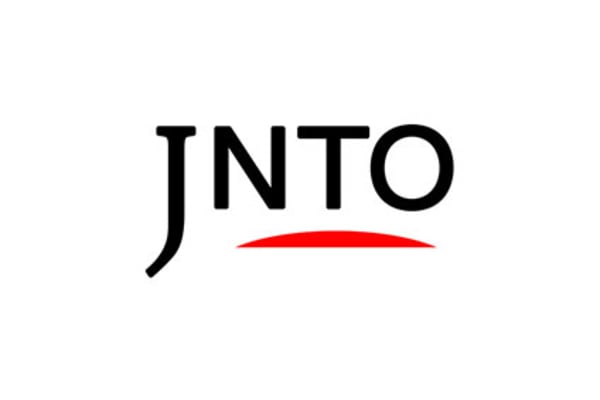 Attraction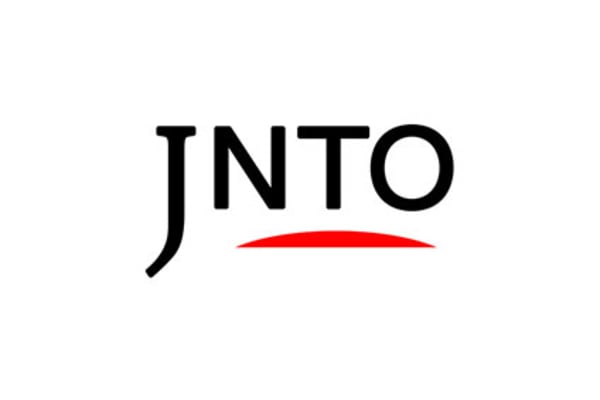 Attraction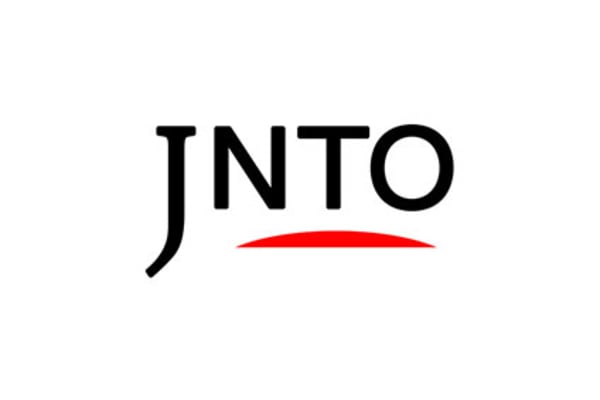 Attraction