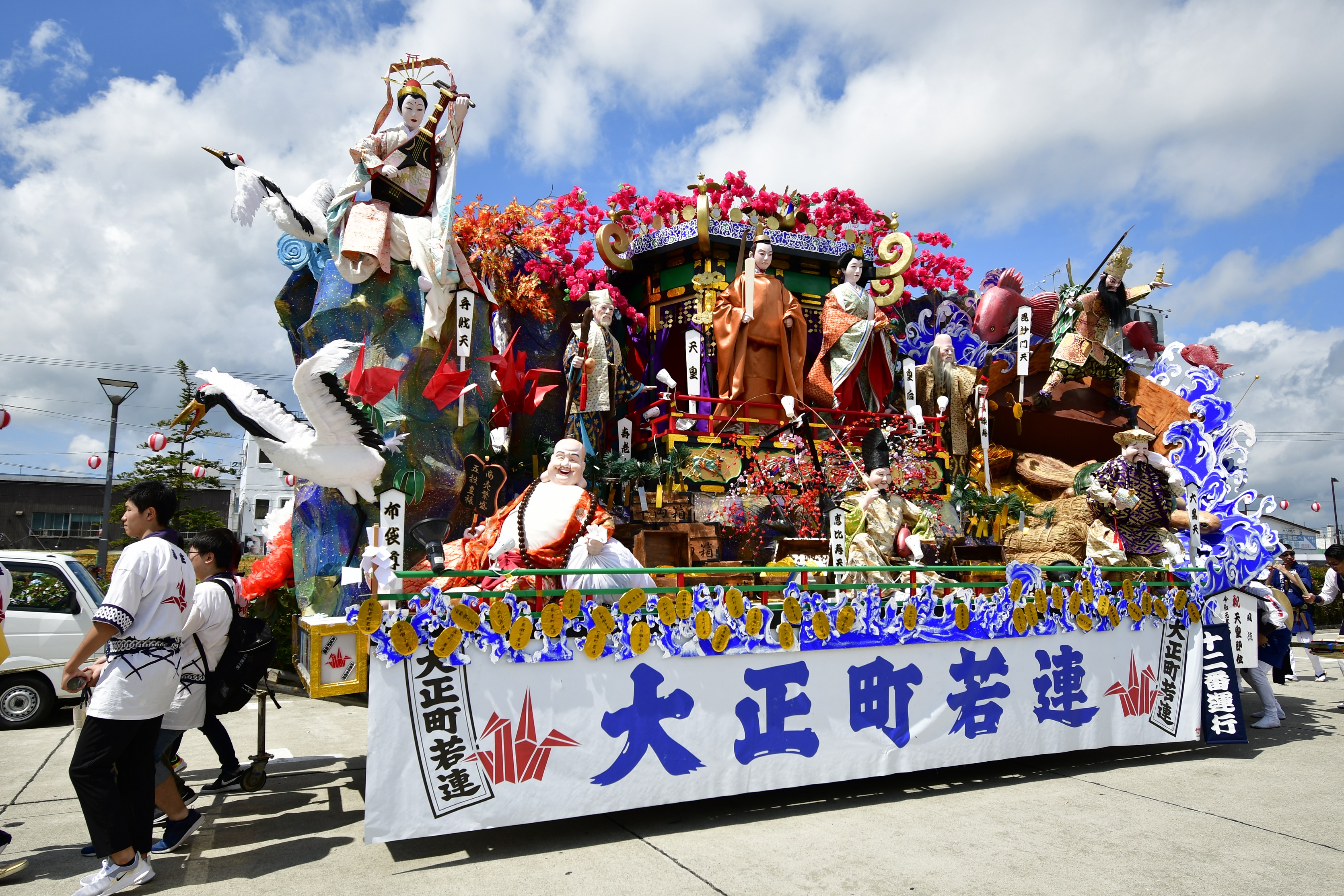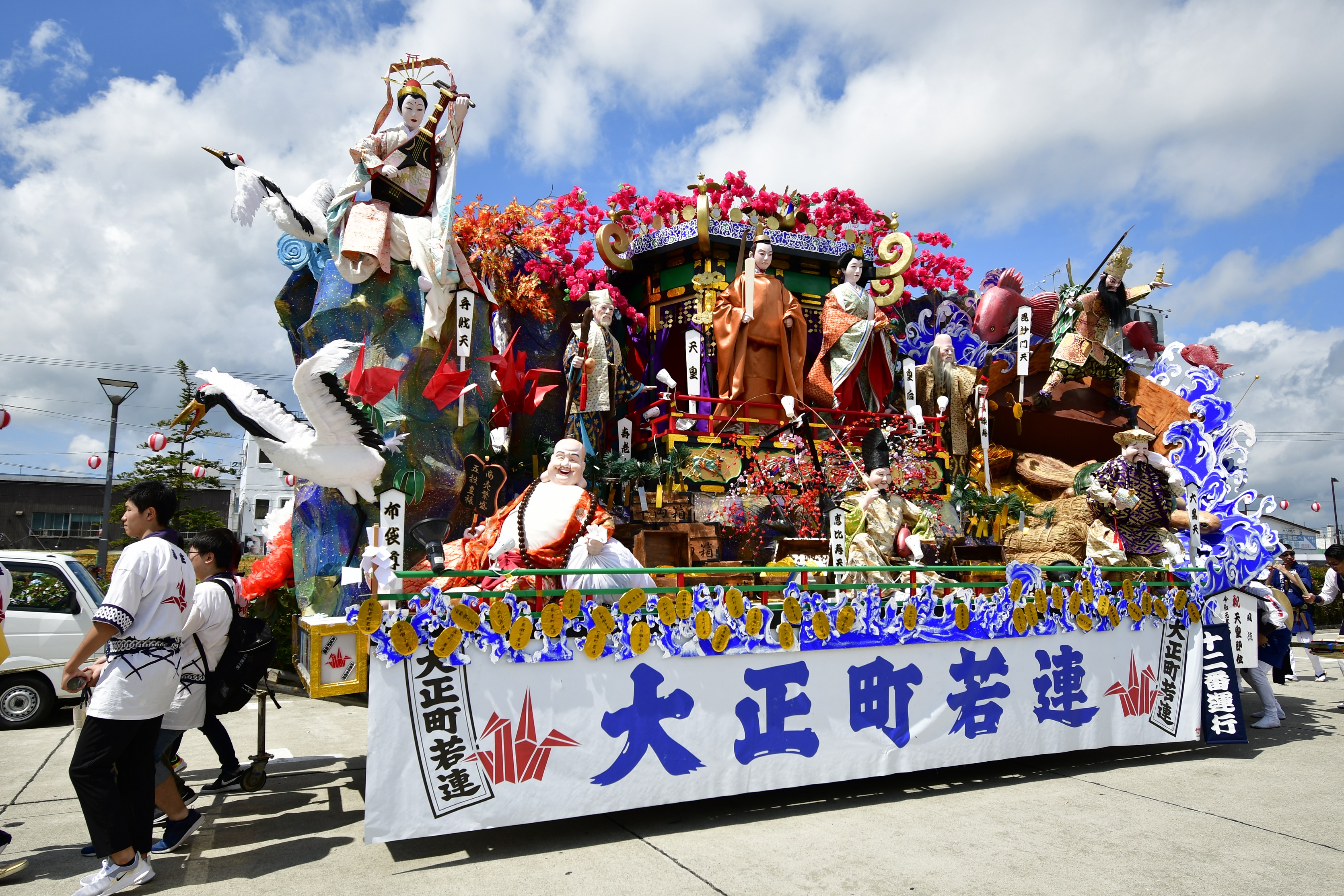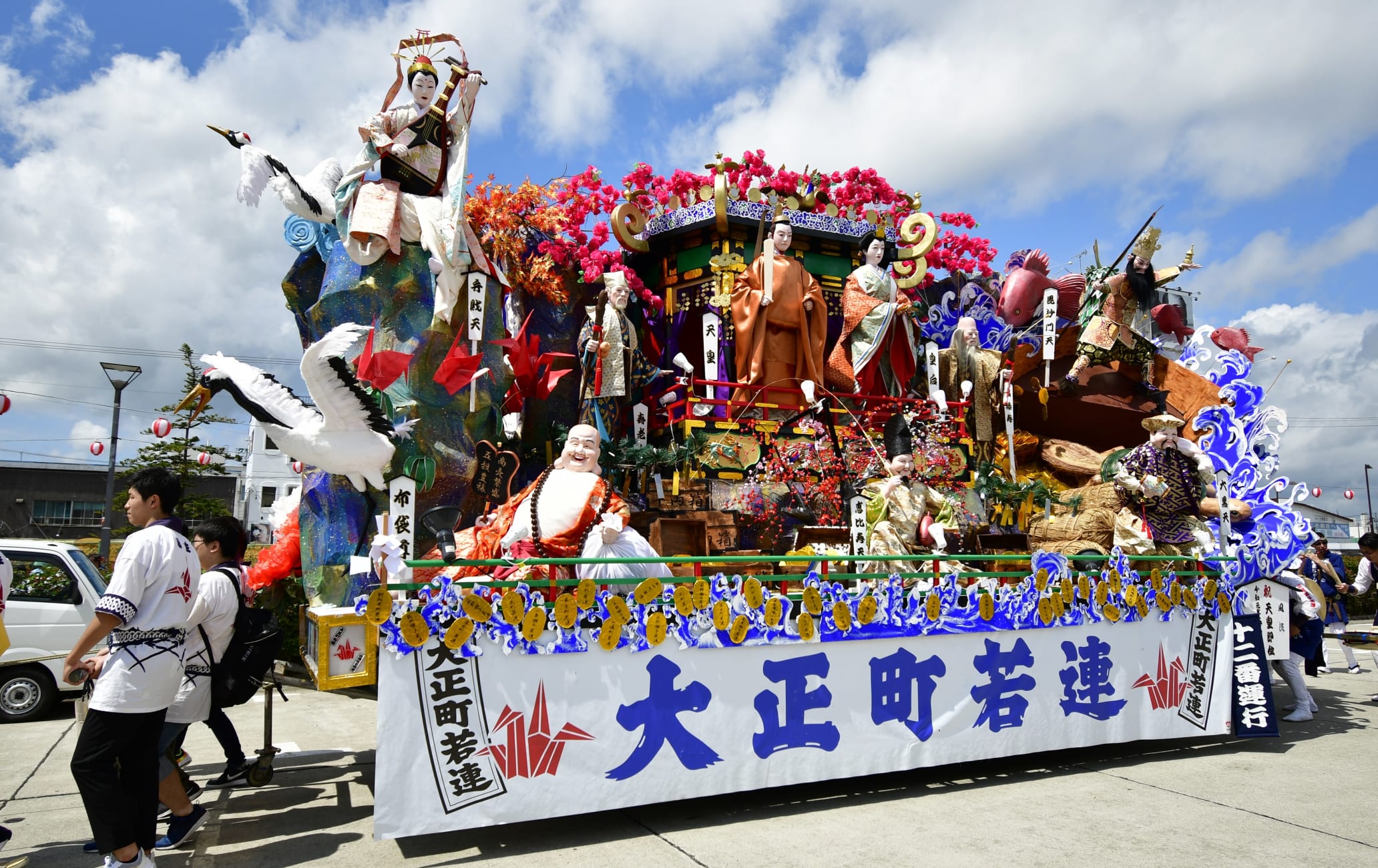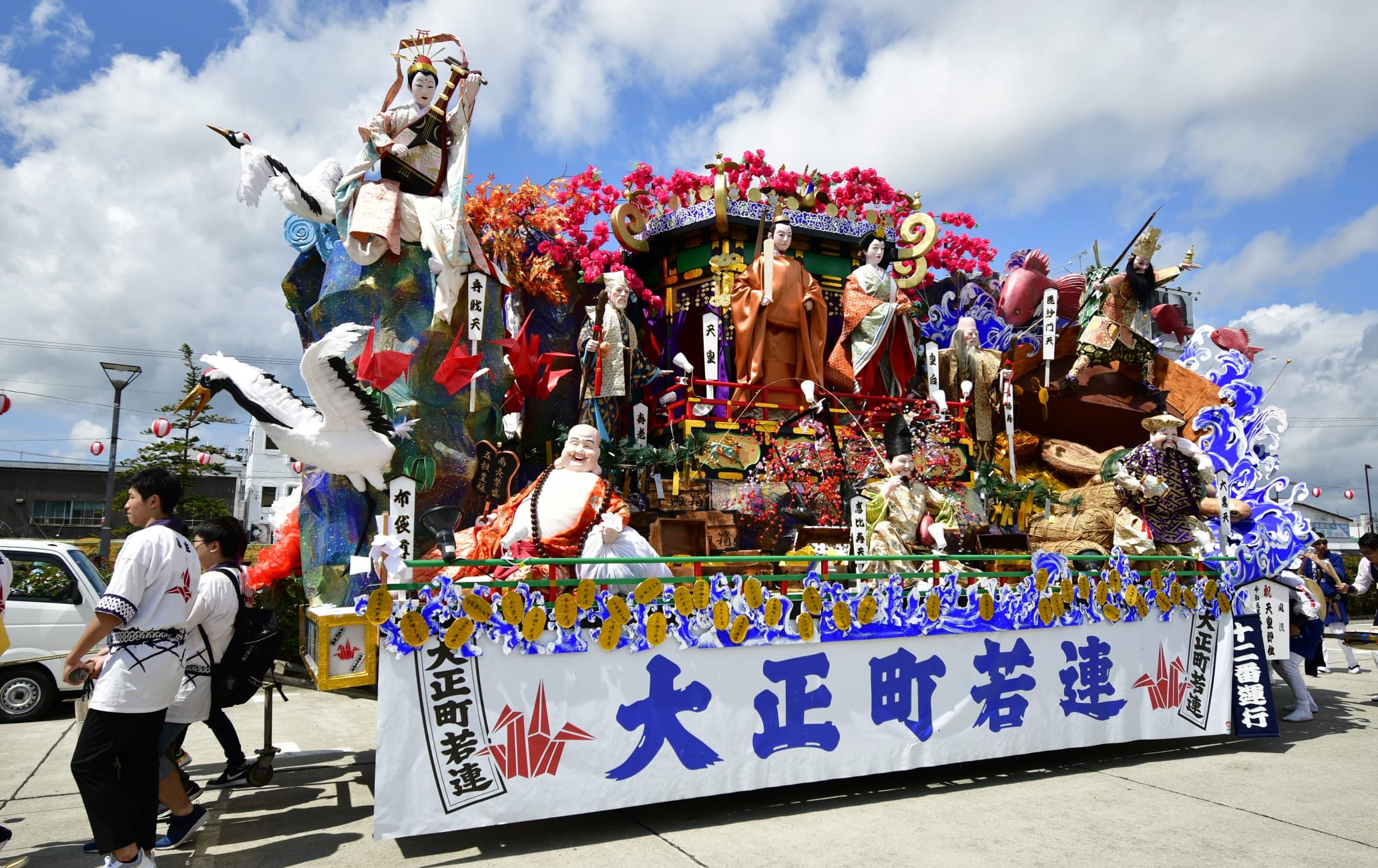 Shinjo Matsuri is a feast for the eyes and belly
On August 24, 25 and 26 each year, Shinjo in Yamagata Prefecture


stages one of the largest festivals in northern Japan. Come and join Yamagata locals as parades of colorful floats and the sound of taiko drums and flutes fill the streets of Shinjo.
How to Get There
The festival site is within walking distance of Shinjo Station. Shinjo can be reached in about three and a half hours from Tokyo on the Yamagata Shinkansen


.
Quick Facts
The Shinjo Matsuri floats are designated a UNESCO Intangible Cultural Heritage
Approximately half a million visitors attend this festival
The floats are inspired by themes from kabuki performances
A three-day party
This festival takes place over the course of three days in three stages: the night festival, the main festival, and the final festival. For exact dates, check out the official website


.
The floats are accompanied by musicians and dancers. Groups face off in traditional song and dance performances. Don't be shy about cheering on different groups as they perform.
Snack on local treats
Be sure to visit some of the festival's 300 food stalls. The festival boasts an impressive variety of Japanese food and drink.
Stars of the show
The mesmerizing floats are works of art. Each of the floats is decorated with different characters, animals, or historical figures from Japanese folklore and famous Kabuki scenes.
Proudly displayed throughout the event, the floats are constructed by various municipalities within the city through the course of the year. The latest information may differ, so please check the official website
* The information on this page may be subject to change due to COVID-19.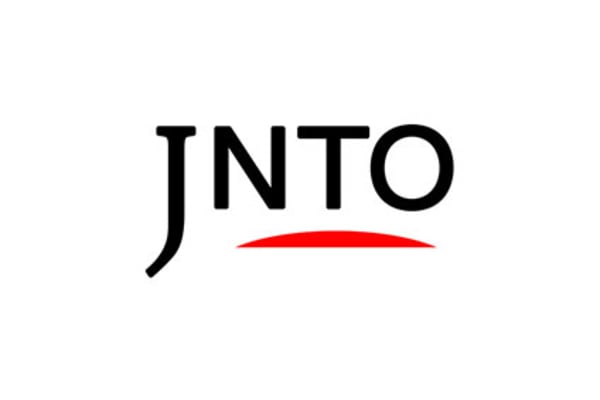 Festivals & Events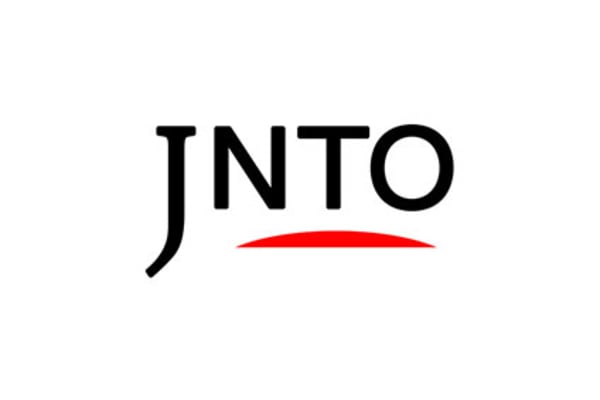 Action & Adventure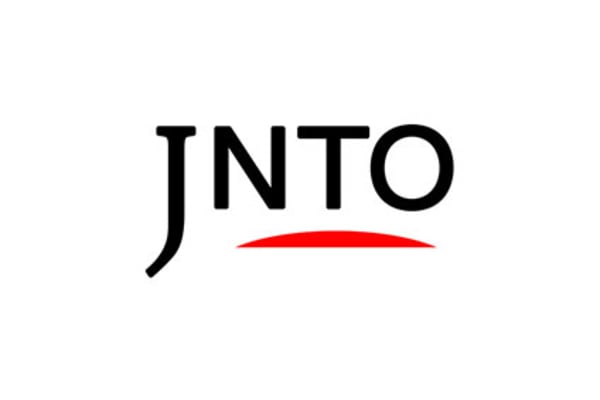 Nature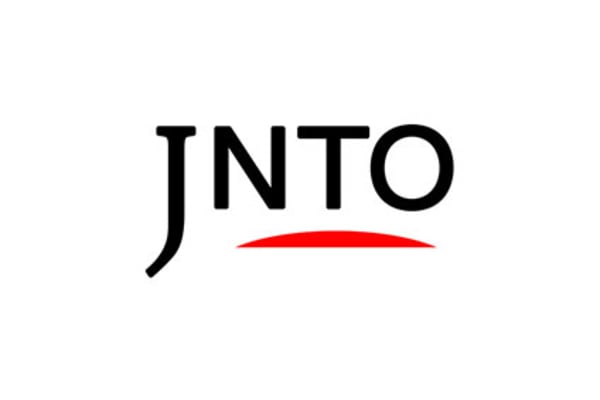 Nature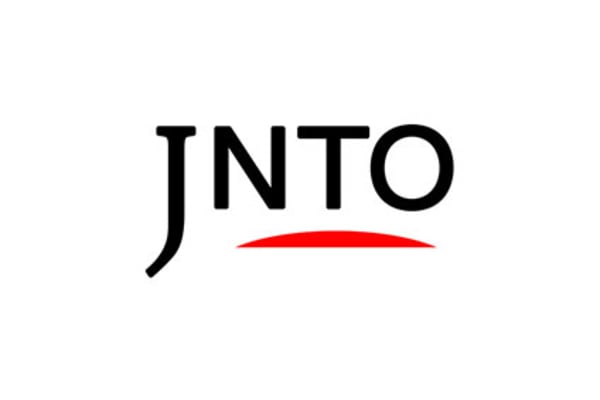 Relaxation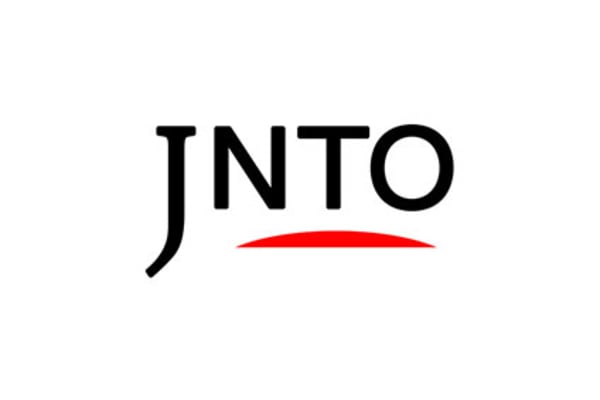 Nature