Mihama American Village
アメリカンビレッジ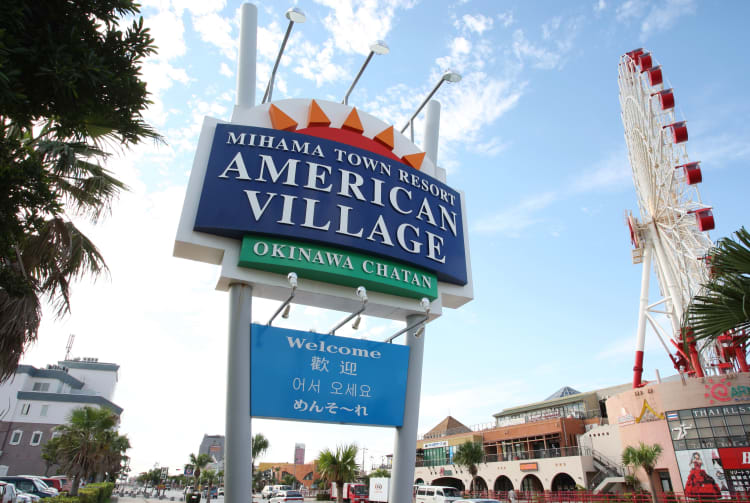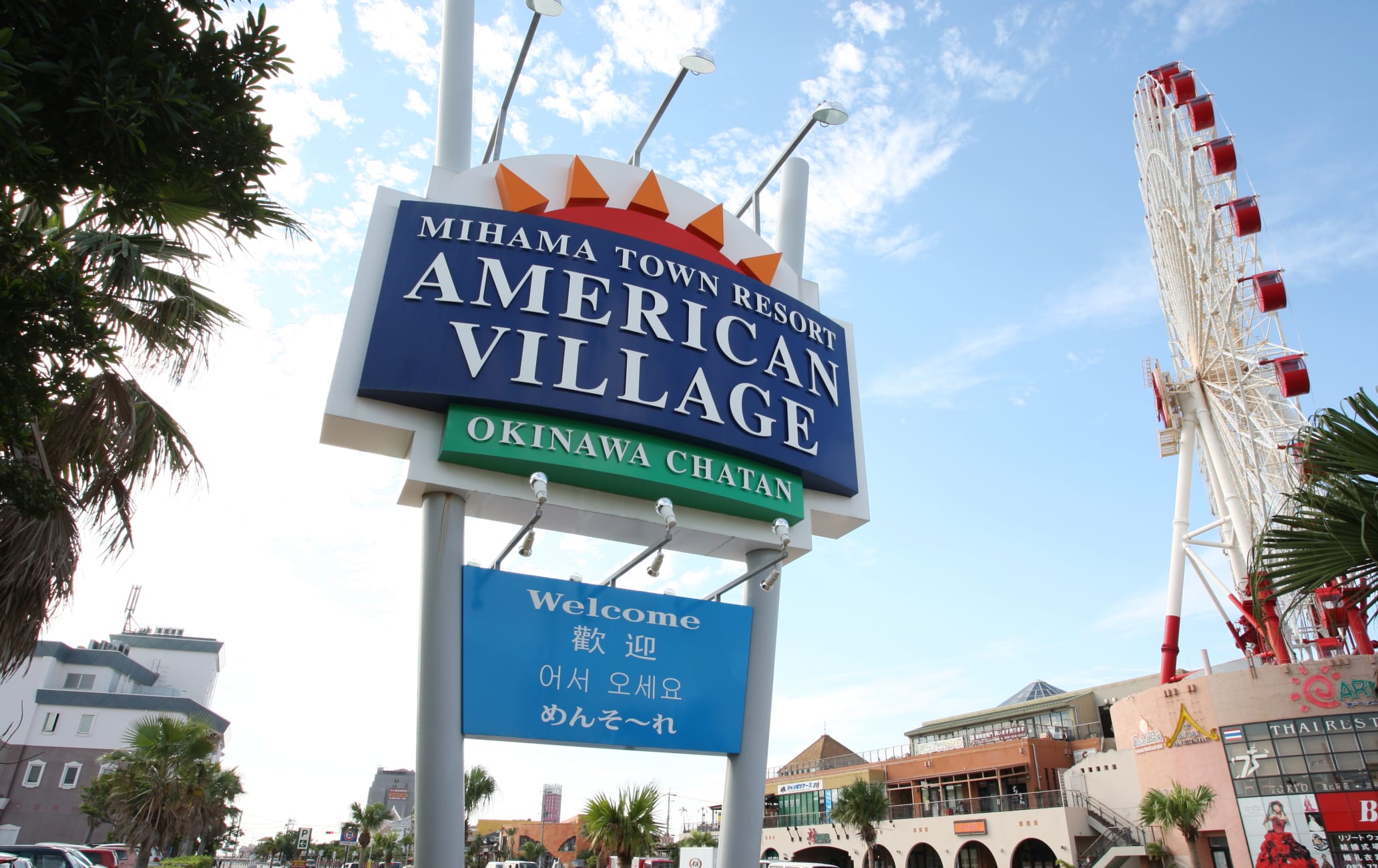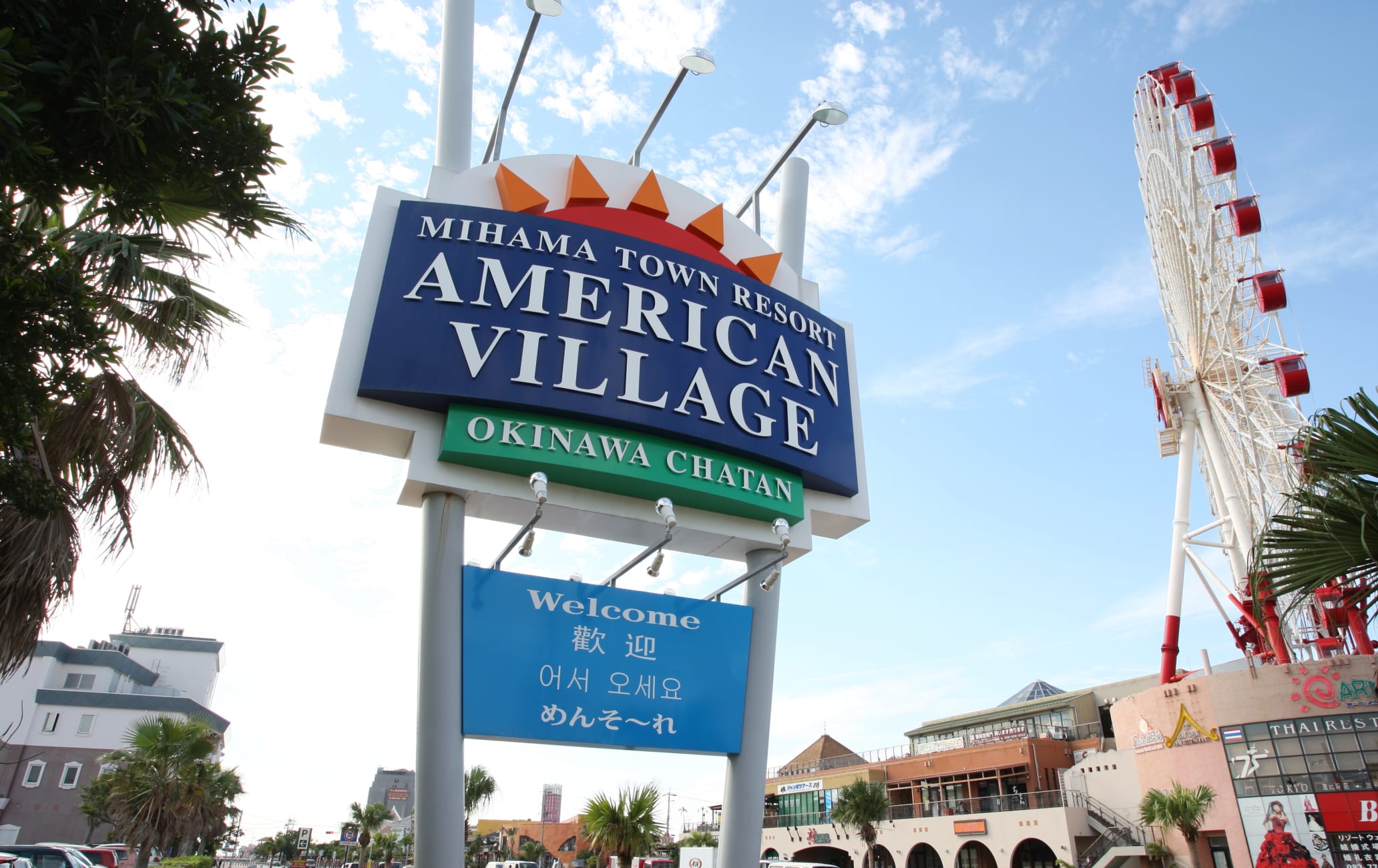 A little corner of America on the coast of Okinawa
If you're in the mood for something different, look no further than Mihama American Village, a large entertainment and shopping complex in Chatan that's under an hour's drive north of Naha.
As you wander through the village, you'll experience a classic taste of America mixed with local Okinawan flavor.
Quick Facts
There is a giant Ferris wheel over the Dragon Palace arcade
Depot Island contains more than 100 stores and restaurants
How to Get There
Take bus number 28, 29 or 120 from the Naha Bus Terminal to Gunbyoin-mae, also known as Army Hospital-mae, or the US Naval Hospital. It takes about 40 minutes.
By car, it takes about 30 minutes driving north on Route 58. It may take significantly longer at rush hour, however. Flavor of the past
Although the U.S. occupation of the Japanese mainland came to an end in 1952, Okinawa


was not returned to Japan until 1972. Decades later, there are still U.S. forces based here, and America's influence is strong.
Mihama American Village is a home away from home for many of the military personnel stationed here, but it also attracts many locals and tourists.
Some 20th century American ambiance
The village has the nostalgic flavor of the post-World War II America that many look back on with affection. The shops here offer a wide range of American and local products at affordable prices, and there's also a good selection of restaurants. There's plenty more to see and do, though.
The chief attraction is the giant Ferris wheel, which towers over the village. In its shadow is the Dragon Palace, a huge amusement arcade that stays open until midnight.
Whether you're window shopping or really shopping for bargains and something out of the ordinary, the stores in Depot Island will likely have something to interest you.
You'll also enjoy free WiFi throughout the village, gourmet food in Japanese, Okinawan, and American styles, including the Okinawan-American favorite, A&W root beer. Near Mihama American Village Culture
Mihama American Village
Nakagami-gun,
Okinawa-ken Culture
Okinawa City
Okinawa-shi,
Okinawa-ken History
Nakagusuku Castle
Nakagami-gun,
Okinawa-ken History
Shuri Castle
Naha-shi,
Okinawa-ken Shopping
T Galleria
Naha-shi,
Okinawa-ken Shopping
Kokusai-Dori Street
Naha-shi,
Okinawa-ken