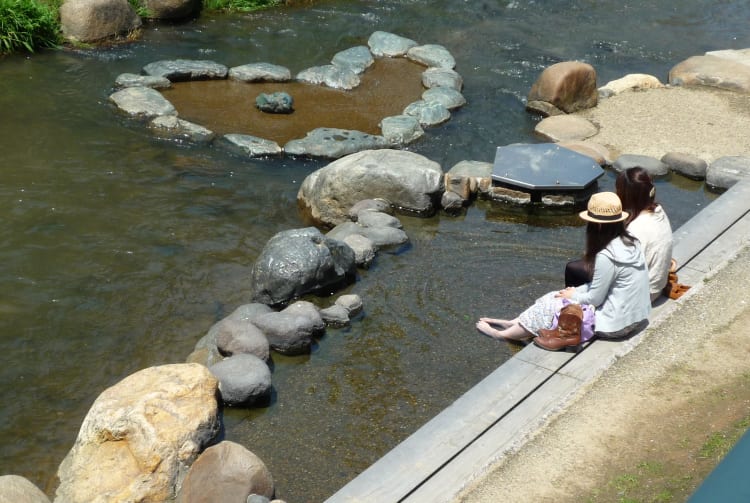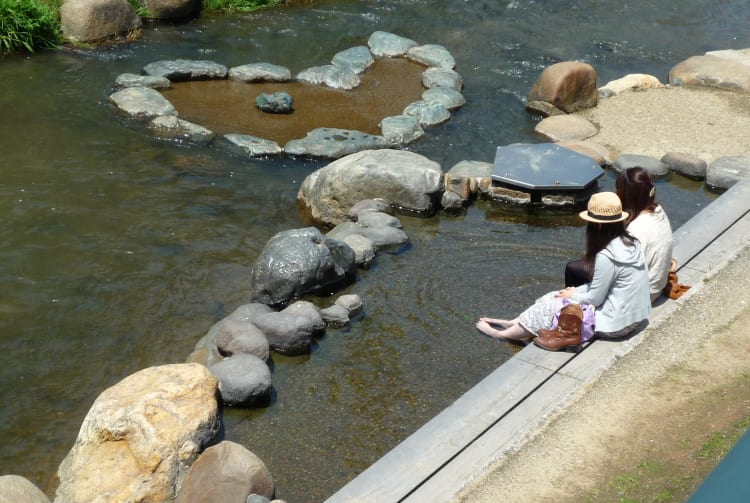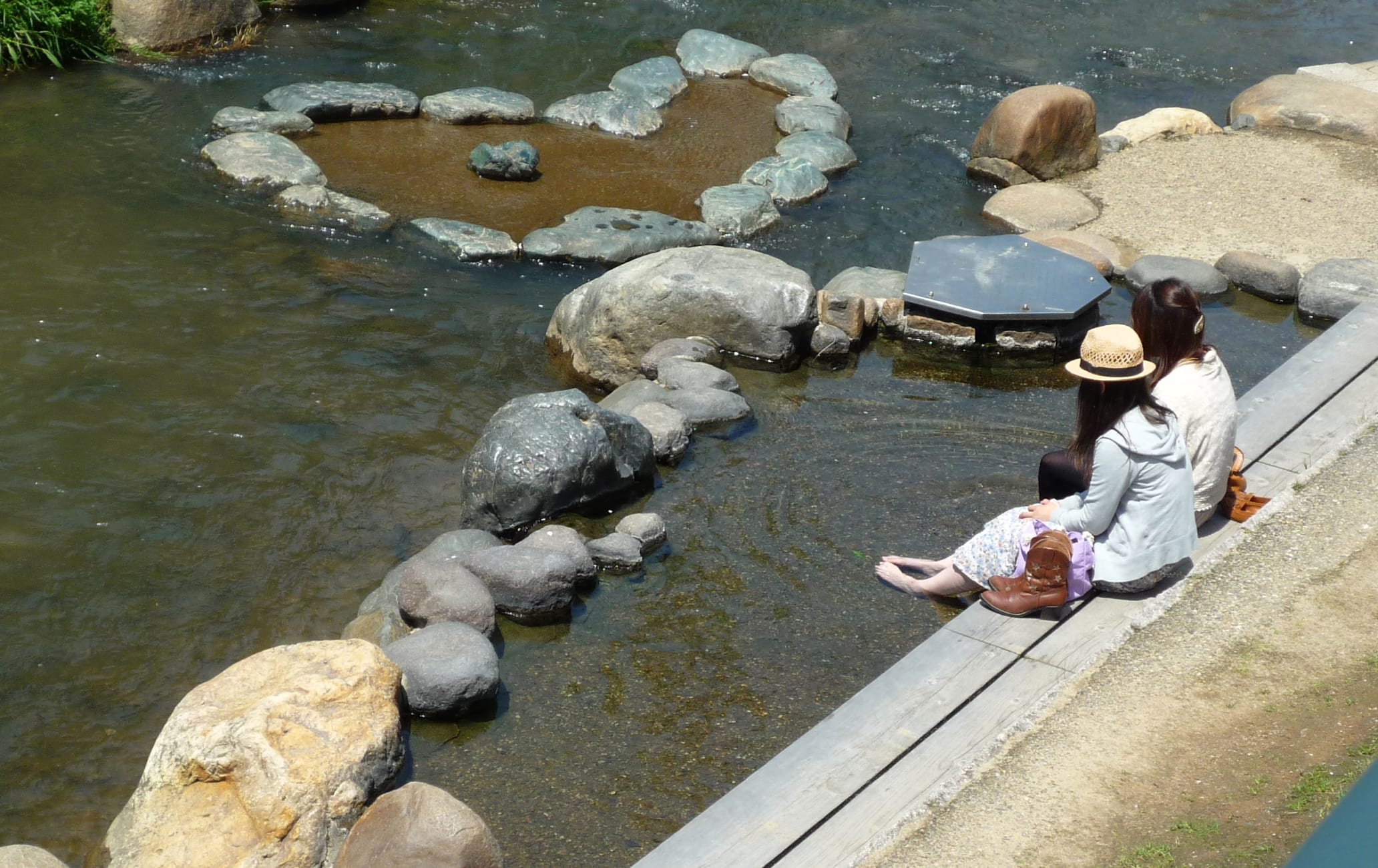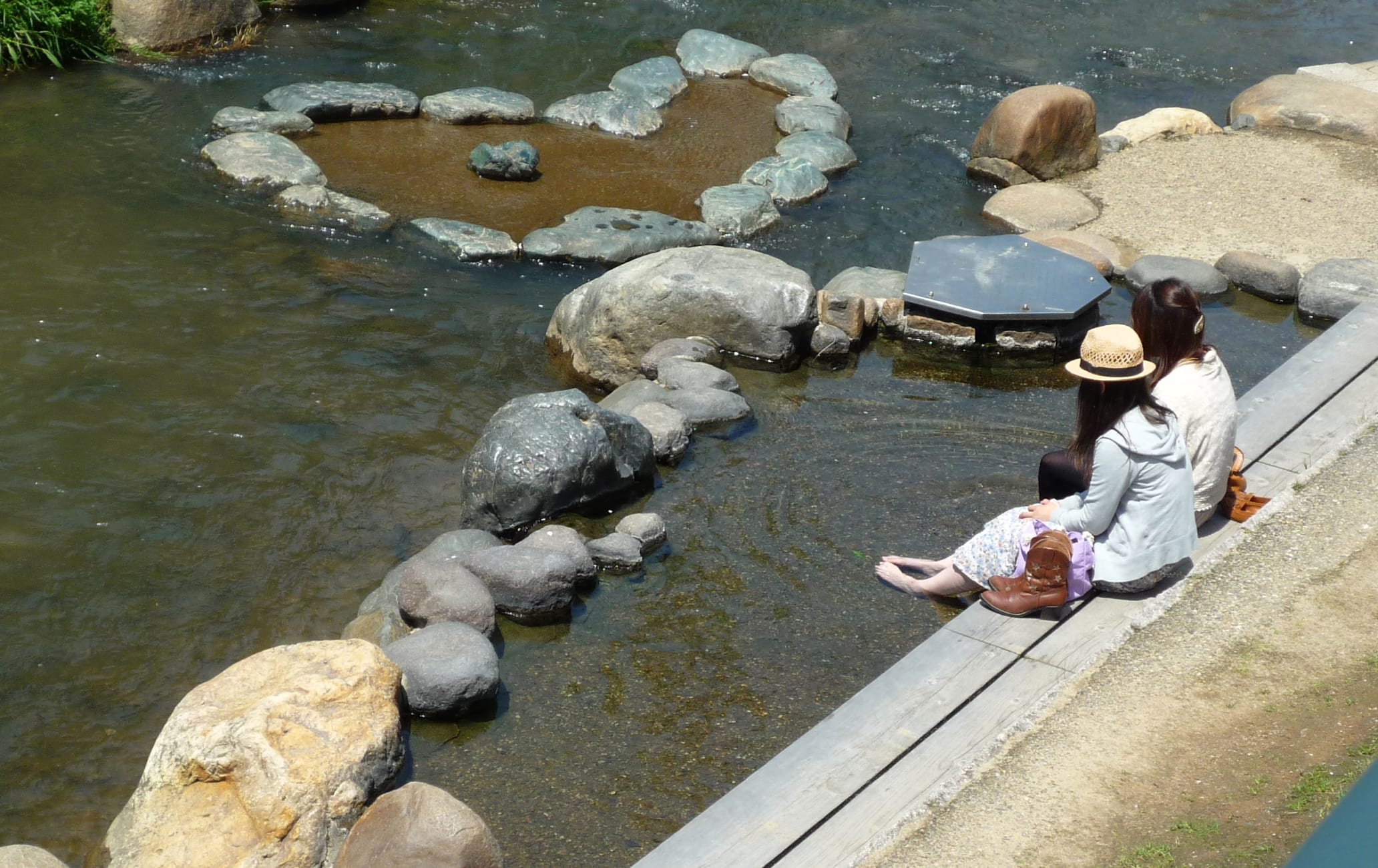 An ancient hot spring resort by a small river that flows into nearby Lake Shinji
Dating back to at least the eighth century, this picturesque hot spring resort is conveniently located about halfway between Matsue


and Izumo


, offering large, luxurious, resort-style hotels, as well as the more intimate sukiya-style traditional guesthouses.
Don't Miss
Hundreds of cherry trees lining the riverbanks
Soak your feet in an ashiyu foot bath
Stunning modern public baths
How to Get There
You can get to the onsen by train and then taxi or a pleasant walk.
A five-minute taxi ride from Tamatsukurionsen Station or a lovely 20-minute walk along the small river that is lined with hundreds of cherry trees.
Tamatsukurionsen Station is only nine minutes from Matsue, 17 minutes from Izumoshi Station, and less than three hours away from Okayama on the Yakumo Express. Stay overnight or visit for the day
After dark, the lamp-lit banks of the river are a great place for a stroll after a long, hot soak, especially in cherry blossom viewing season. For day visitors, the very striking and modern public baths, designed by Shimane architect Shin Takamatsu, offer a variety of therapeutic pools to be enjoyed.
Perhaps the best of all, is going down to the riverbed where wooden benches line pools that are filled with steaming hot water to soak your feet, one of several free ashiyu, footbaths, in the town. Imperial jewels
The "tama" in Tamatsukuri means jewel, and refers to the comma-shaped beads, one of the three symbols of imperial power in Japan that were produced here in ancient times. Two- and three-dimensional versions of these jewels are everywhere you look.
Visit the small museum where you can learn about the jewels and even try your hand at making one out of the locally quarried blue agate.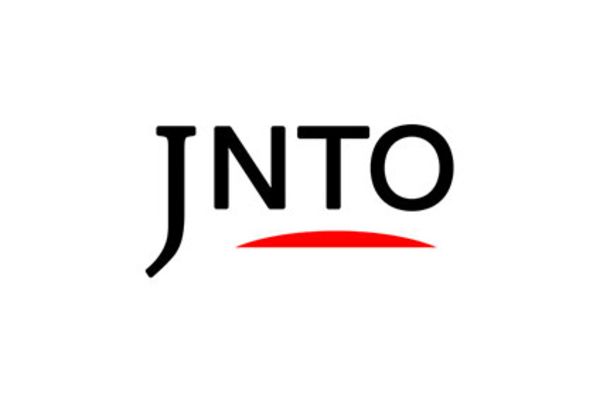 Relaxation
Tamatsukuri Onsen
Matsue-shi,
Shimane-ken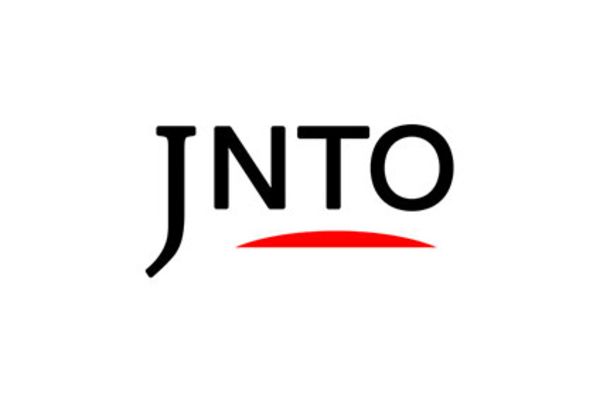 Art & Design
Shimane Art Museum
Matsue-shi,
Shimane-ken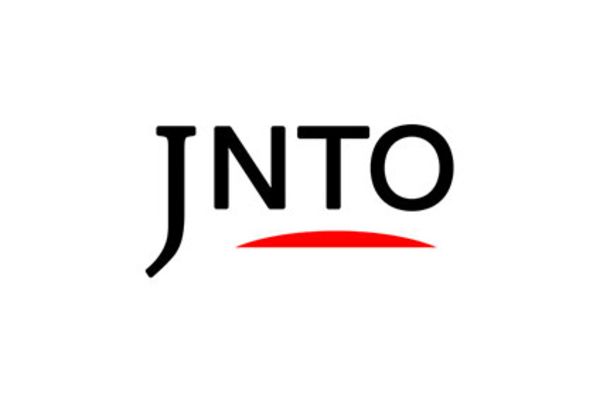 Nature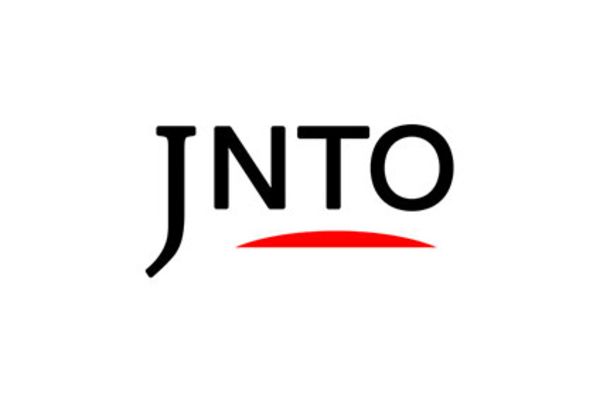 Nature
Matsue Shiroyama Park
Matsue-shi,
Shimane-ken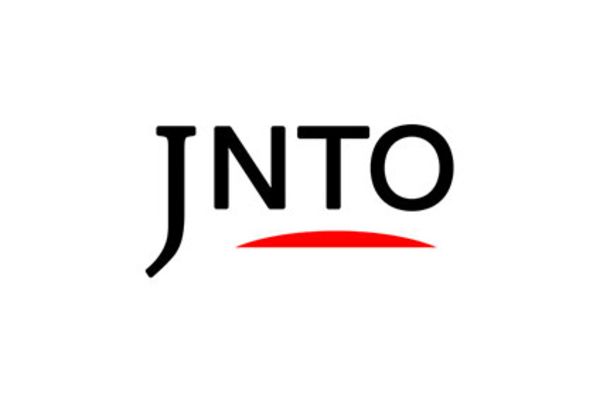 History
Matsue Castle
Matsue-shi,
Shimane-ken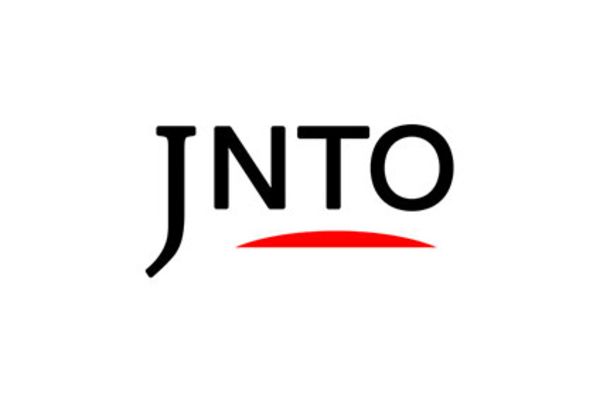 History
Matsue History Museum
Matsue-shi,
Shimane-ken