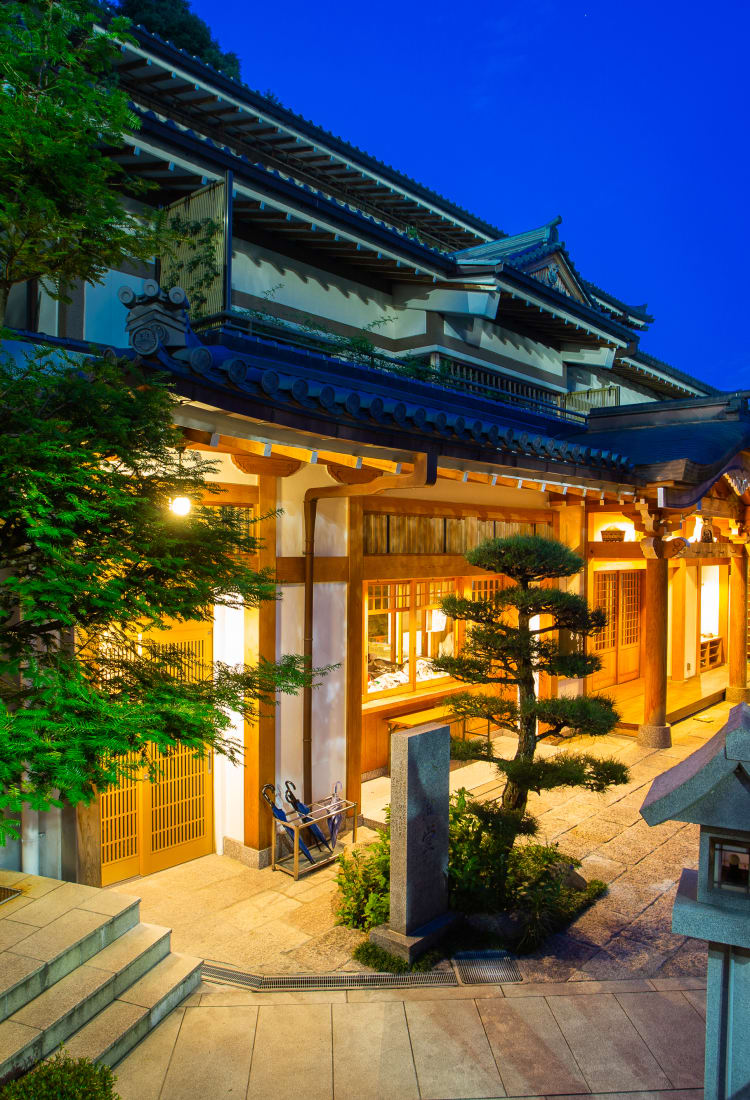 2021.12
Discover the Serenity of an Overnight Stay at a Nara Temple
Wake up in an icon of Japanese culture surrounded by breathtaking mountain pagodas.
Key Image Photo credit: Gyokuzoin
When you visit Japan, you'll encounter many special activities and experiences that give you a taste of the country's traditional culture. However, nothing gets quite as close to Japan's deep spiritual heritage as a temple stay.

In this article, you'll discover the historic city of Nara. We'll delve into Nara's rich history before showcasing two of the city's best temple stay experiences: Gyokuzoin, a majestic temple complex on Mount Shigi, and Seikokuji, a tranquil temple in Nara's Yoshino district.

You'll learn all about the wealth of activities on offer during your temple stay, along with other cultural events that you can participate in around the city.
Discover Nara, Japan's ancient capital
Nara is one of the most important historical cities in Japan. The city, formerly known as Yamato, was Japan's first capital and seat of the country's first Emperor, Jimmu, who rose to prominence around 660 BCE. Modeled after the grand Chinese city of Xi-an, Nara was at the heart of Japanese culture and political power before lawmakers transferred its capital status to Kyoto in 794 CE. 
Today, Nara is renowned for Todaiji Temple with its Great Buddha Hall, Nara Park and its resident deer herd, and of course, delicious regional delicacies. Nearby, you'll also find eight of Japan's twenty-five UNESCO World Heritage sites.
Nara is home to many remarkable shrines, temples, and palaces built by the city's expert craftsmen through the ages. These important spiritual monuments hold significant cultural and religious value to the people of Japan. Some even allow visitors to stay on the grounds and experience firsthand, ancient Buddhist and Shinto religious practices.
Why choose a temple stay?
Temple stays provide visitors with a unique opportunity to combine their spiritual journey with the comfort and romance of a ryokan—a traditional Japanese inn—experience. 
This profound experience allows you to observe first-hand and partake in centuries-old rituals performed by practicing monks. Slow down and savor a silence broken only by the chime of the temple gong, summoning you to an exquisite dinner of authentic, vegetarian Buddhist dishes. 
In Nara, you'll find a handful of such venues that provide a foreigner-friendly service without sacrificing the authenticity of the experience.
Enjoy a restorative stay at Gyokuzoin
Located on the picturesque slopes of Mount Shigi is the temple of Gyokyuzoin, a timeless monument steeped in history. Culture-seeking visitors can discover over 1,000 years of spiritual heritage, day and night, and across all seasons. Within the temple complex, Gyokuzoin boasts unforgettable scenes of traditional Japanese architecture and panoramic city views.
Photo credit: Gyokuzoin
From 5:15 am onwards, the temple's Buddhist monks quietly carry out their daily rituals. Bear witness to their contemplative prayers and ancient mantras, with a backdrop of stirring flames, glowing lanterns, and atmospheric chimes. Ask reception how to get involved with traditional sutra transcription classes led by temple monks.
Photo credit: Gyokuzoin
The monks at Gyokuzoin provide their guests with either a kaiseki-style or Buddhist, shojin ryori breakfast – selected at booking – with seasonal variations depending on the time of year. There's a common dining area for lone travelers where you can meet and mingle with fellow guests.
Photo credit: Gyokuzoin
One aspect of the experience that guests find particularly memorable is the opportunity for a peaceful stroll along the lantern-lit woodland paths that connect the temple buildings. The outlook post from the lodging affords a phenomenal view of the sunrise and, at night, Nara's shimmering cityscape, sprawling out from the foot of majestic Mount Shigi.
Go soul-searching at the Seikoku-ji B&B
Nara's Yoshino district is well-known across Japan for its exceptional natural beauty and unique regional foods. Close to Yoshino's Kii Mountain Range, a UNESCO world heritage site, surrounded by towering trees and picturesque gardens, you'll find the Seikokuji B&B.
Photo credit: B&B SEIKOKUJI 
Thanks to minimal traffic in the area, the air around the Seikokuji B&B is crisp and pure. There is little light pollution, so the stars above shine with vivid clarity. And the lack of noise pollution in this spiritual retreat gives visitors the chance to experience a profound sense of serenity during their stay. 
Seikokuji B&B has a western-Japanese fusion room, including a western-style bidet toilet, shower, elevated bed frame, and other welcome amenities like a kettle and microwave to give visitors that familiar hotel experience.
Photo credit: B&B SEIKOKUJI 
During your visit, you'll have the opportunity to observe a traditional Buddhist ritual performed by one of the temple's monks. You can even participate by striking a small drum on the monk's instruction. Additionally, you can try your hand at mind-calming Shakyo and Shabutsu, two forms of ancient calligraphy performed with a traditional brush and ink.
Other activities include visits to the surrounding temples, an excursion to the Yoshino River, and a trip on the "Blue Symphony" sightseeing train, where you'll enjoy rustic countryside views complete with comfortable seating and an onboard bar.
Other cultural activities in Nara
Nara's cultural highlights don't end with the city's pagodas. Beyond temple experiences, Nara offers a wide range of activities and events that visitors can experience all year round.
One of Nara's standout annual events is the Yamayaki festival. Every January, white-robed monks carry a sacred fire to Mount Wakakusa and the slopes are set ablaze. It's a tradition dating back over 250 years and an unforgettable sight to witness. 
In early February, Nara's ancient Kasuga Taisha Shrine is transformed by the light from 3,000 lanterns. This beautiful lantern display coincides with Setsubun, a national celebration marking the transition from winter to spring and is a fitting tribute to this magical time of year. The Shrine, and nearby Kasugayama Primeval Forest, are jointly registered as UNESCO World Heritage Sites.
Photo credit: Kasuga Taisha Shrine
Finally, in late October, visitors to the Kasuga Taisha Shrine can witness the ritual of trimming the antlers of local bucks. It's a time-honored regional tradition that enables the deer to live among the public by minimizing the risk of injury.
Beyond these events, no trip to Nara is complete without a visit to Todaiji, Kofukuji, Dorogawa Onsen and Isuien Garden. These must-see sites offer a perfectly balanced mix of historic architecture and natural beauty and showcase the splendor of Japan's ancient capital.  
Information