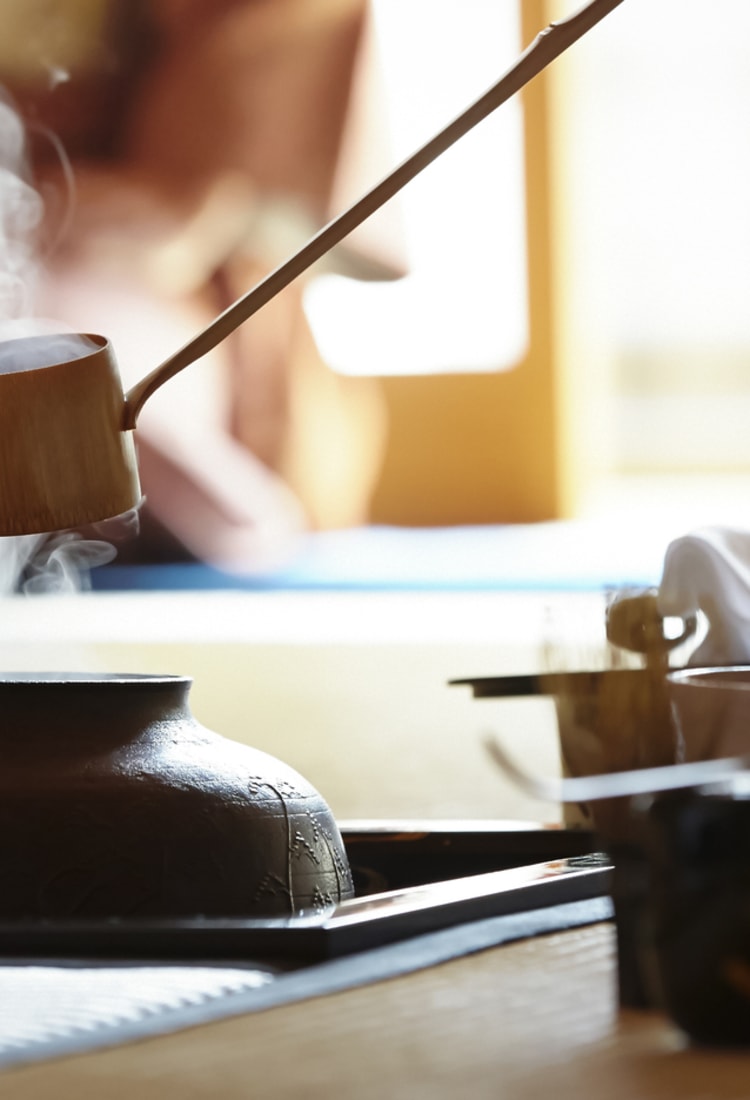 2023.11
Take a Deep Dive into Limited-time Cultural Immersion Experiences in Japan
Go Beyond the Guidebooks on Your Japan Journey
The countless beautiful aspects of Japanese culture are a major part of what makes visiting the country so magical. While visitors sometimes worry that they're appropriating Japanese culture, traditional Japanese artists, instructors and guides are filled with pride and joy when visitors from around the world take an active, participatory interest in Japanese culture.

You don't need any previous training or linguistic skills to get hands-on with Japanese culture, either. The country is dotted with facilities and organizations where experts offer English guidance to first timers in everything from contemplative visual arts to exhilarating physical activities, where visitors can experience the essence of Japanese culture in just a few hours. In this article, we'll introduce a trio of unique opportunities for those looking for traditional experiences.

Embrace tradition at the Tokyo National Museum's TOHAKU CHAKAN
 

The exquisite interior of a room in Okyokan, venue for the TOHAKU CHAKAN cultural activities.
Photo credit: Tokyo National Museum

The Tokyo National Museum, with its collection of around 120,000 historical artifacts, is always worth visiting, but especially so now. In the museum's garden sits Okyokan, a traditional Japanese house originally built in 1742 and later moved here, which is now temporarily open to the public. Okyokan serves as the venue for a number of cultural activities as part of the museum's TOHAKU CHAKAN programs, which are running until January 28, 2024.
 
Those wishing to align their attire with the architectural aesthetics can take part in a kimono wearing experience, in which staff will help you don the traditional robes. Both men's and women's kimono are available, chosen from an assortment produced in Kyoto, and the entire program lasts three hours.
 

Staff will help you look your best for a stroll through the gardens and Okyokan.
If you'd rather look inward while at the Okyokan, the building is also hosting Zen breathing, or "Zen kokyu" classes. Zen breathing promotes good posture and well-being with a focus on relaxing the neck, shoulders and upper body.
 
For those who find nothing so meditative or relaxing as a cup of good tea, the Okyokan also hosts instructional matcha workshops. You'll be taught the original way of making tea by vigorously whisking the powdered leaves, and traditional Japanese sweets will be provided to enjoy with the matcha you've made. 
 
Finally, Okyokan also offers a delectable selection of Japanese cuisine and beverages, allowing you to savor the flavors of Japan sourced from different regions, completing your immersive experience at this historic venue.

Experience Tour de France Saitama Criterium and the Omiya Bonsai Art Museum during SAITAMA Wheel 2023
 
SAITAMA Wheel 2023 is an event that aims to boost tourism and attract visitors from Japan and abroad by combining different cultural experiences centered around the world-famous cycling race, Tour de France Saitama Criterium. Saitama Wheel 2023 covers both the Tour de France Saitama Criterium and limited-time events at the Omiya Bonsai Art Museum.
 

One of the living cultural inhabitants of the Omiya Bonsai Art Museum.

The city of Saitama's Omiya Bonsai Art Museum exhibits the Japanese traditional art of bonsai trees, and while it's a relatively new facility founded in 2010, much of its plant life has been around for centuries, with the most senior specimens being over 1,000 years old. The museum is home to roughly 120 trees, around half of which are on display at any time in its central outdoor garden and indoor exhibition rooms.
 

The Tour de France SAITAMA Criterium delivers the excitement of its French counterpart in Japan.
Photo credit: Yuzuru SUNADA
Celebrating the convergence of culture and sport, on November 5 SAITAMA Wheel 2023 brings together the Tour de France SAITAMA Criterium, a world-class cycling race that embodies Saitama's strengths, and the Omiya Bonsai Art Museum, an emblem of Saitama's rich bonsai heritage as its first publicly owned permanent bonsai museum. The cycling race itself delivers experiences including the chance to view races and awards ceremonies at Saitama Super Arena, and enjoy special sweets prepared for Tour de France SAITAMA Criterium.

Another highlight of SAITAMA Wheel 2023 is the captivating nighttime illumination at the Omiya Bonsai Art Museum, based on the concept of "bonsai meets outer space." This enchanting event invites visitors to immerse themselves in the world of bonsai, creating an unforgettable cultural experience. The brilliant illumination runs from October 27 to December 10. (Friday, Saturday, Sunday and national holidays only.)

Celebrate the elegance of bonsai under the starry night sky with a special illumination event.
Photo credit: Omiya Bonsai Art Museum
The museum also hosts English workshops on the intricate process of cultivating your own bonsai. Appointments must be made two months in advance, but planning ahead will let you learn from local bonsai masters who will teach you techniques for pruning, nurturing and breeding bonsai, or even incorporating bonsai into seasonal home décor.
 

Take a stroll through the museum grounds and contemplate the beauty of each bonsai.

Experience the unique snow, samurai and river culture of Aizu-Wakamatsu

Aizu-Wakamatsu Castle: snow on the outside, samurai martial arts lessons inside.

The town of Aizu-Wakamatsu has long been the cultural capital of Aizu, the Fukushima area. Aizu-Wakamatsu Castle is a symbol of the region's history – the samurai tradition lives on in a dojo inside the stronghold, offering martial arts classes for newcomers to learn the fundamentals of kendo, Japanese sword fighting. The lessons focus on not just the physical aspects of kendo, but also forming a stout, stoic spirit.
 

A kendo lesson is a test of mind and might founded in Japanese martial arts.
More adventures await outside the castle walls at Mugenkyo, the "Phantom Ravine." When shrouded in fog, floating down the Tadamigawa River waterway in a wooden boat piloted by a guide surrounds you in an ethereal atmosphere. There are also onsen (hot spring) hikes, which follow a river of hot spring water upstream to its source on Mt. Adatara. The course takes you through an onsen waterfall, onsen cave and a natural open-air onsen bath for a soak before hiking back to the trailhead.
 

Mugenkyo tour boats are modeled after those used by locals before the development of nearby roads and train lines.
Mugenkyo and extreme onsen hikes are best undertaken in summer and autumn, but there's plenty to see and do in Aizu-Wakamatsu in winter too. On special nights in February, the castle grounds are illuminated by hundreds of "erosoku," candles with painted illustrations which are a traditional handicraft of the region. From February 3–12, 2024 a special tasting event will also be held where visitors can sample local dishes and sake.

Crafting lasting memories through authentic encounters

While guidebooks often frame Japanese culture through historical artifacts, it's important to remember that culture is alive, shaped by residents and cherished by both locals and travelers alike. Beyond the mentioned opportunities, Japan offers a plethora of special seasonal events and hidden treasures. There's something for just about every personality and interest, with activities ranging from thrilling to cozy. When you find the one that speaks to you, you'll be left with memories of your Japan journey that will shine bright long after your "I Love Japan" souvenir T-shirt fades.
 
Information