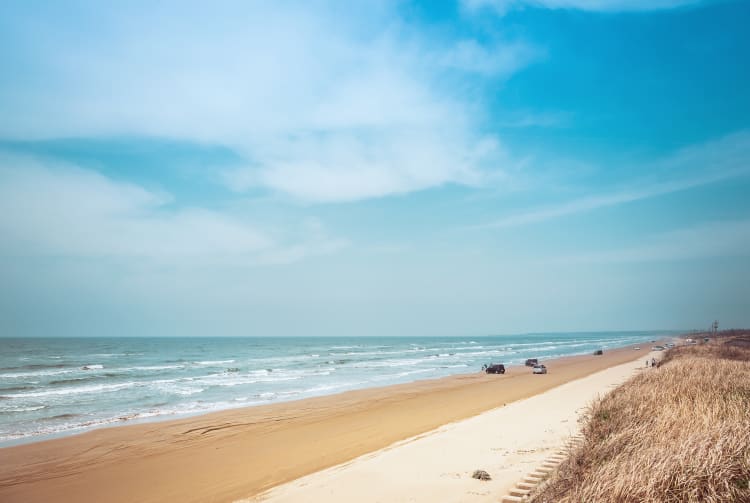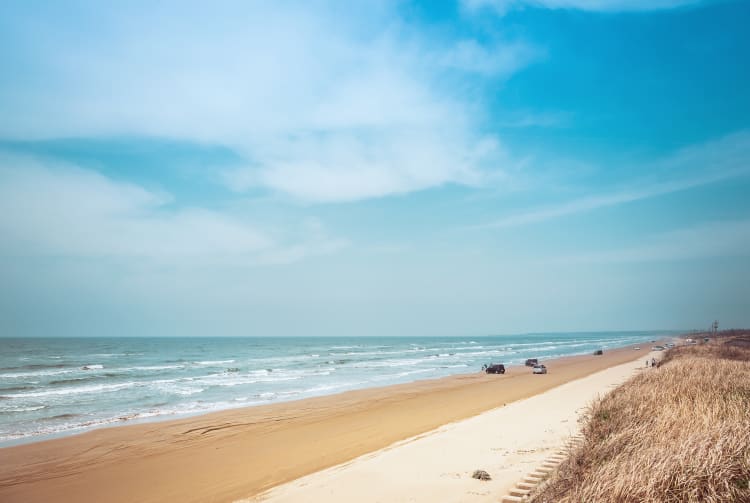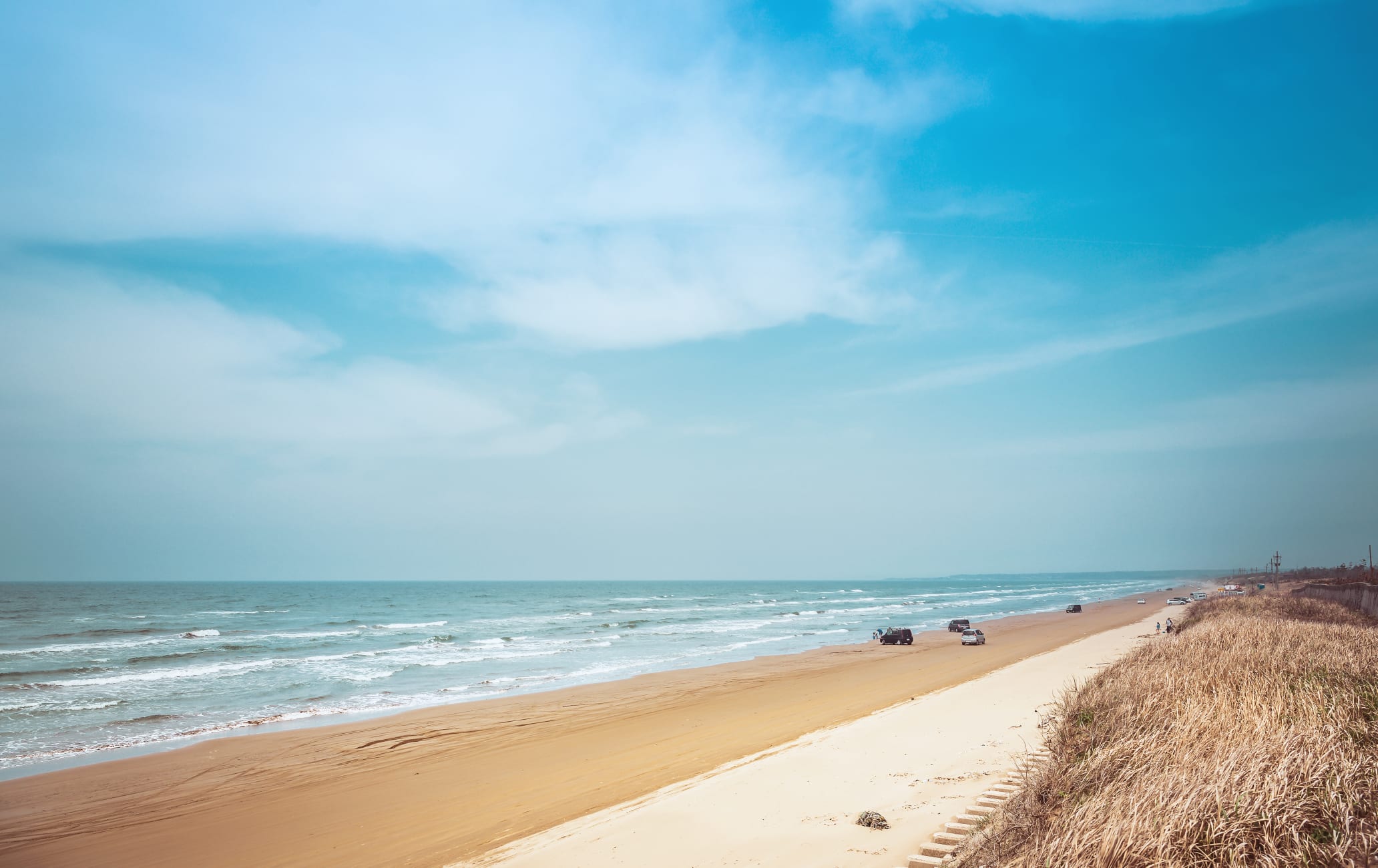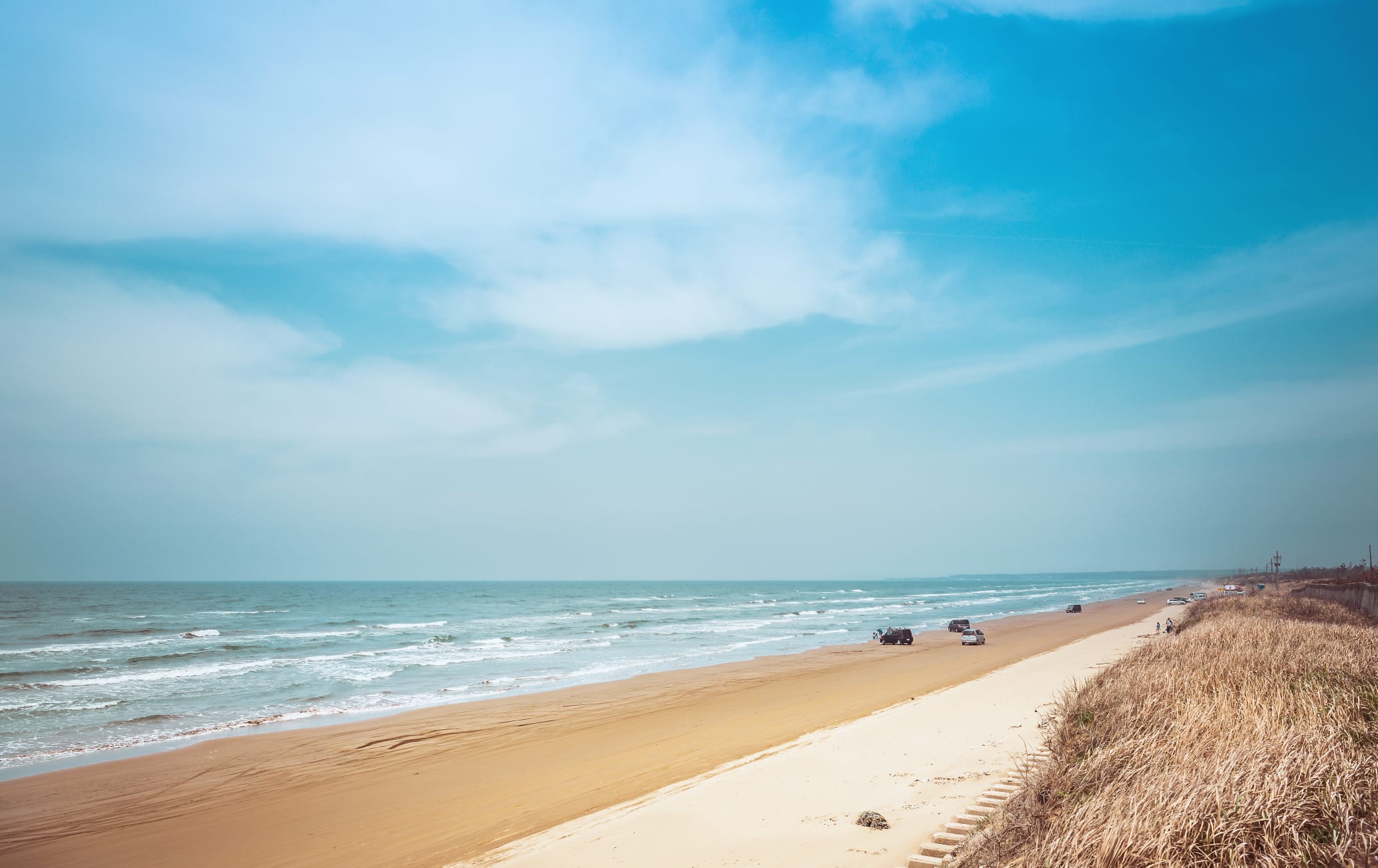 Drive on an eight-kilometer stretch of beach on Noto Peninsula's west coast
Chirihama Beach is the only beach in Japan where you can drive your car on the sand. It is a popular, unusual attraction that should be part of any scenic road trip through the Noto Peninsula


.
Don't Miss
Parking your car and getting out to wade in the water or collect seashells
Freshly grilled shellfish from the small stalls lining the beach
How to Get There
The best way to enjoy Chirihama is by rental car or private vehicle.
The journey takes about an hour from Kanazawa


, and Chirihama is located just off of the Imahama Interchange and Chirihama Interchange from Noto Satoyama Kaido, with the highway running parallel to the beach.
From Hakui, a stop on the JR Nanao Line running from Kanazawa


to Wakura Onsen


, Chirihama is a 10-minute taxi ride. Take a thrilling ride by the surf
The sand on Chirihama is so tightly compacted that it is firm enough to drive on. Bicycles, motorbikes, and buses can drive on the beach. Further exploration
If you are traveling by car along Noto's coastline, the Ganmon Sea Cave


is a 40-minute drive to the north, and the Senmaida


rice terraces are about an hour and a half away.
* The information on this page may be subject to change due to COVID-19.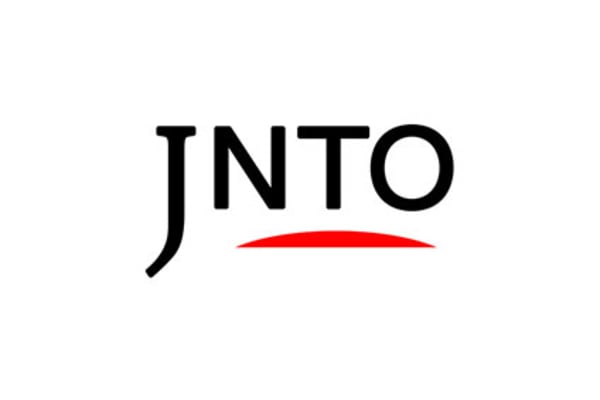 Nature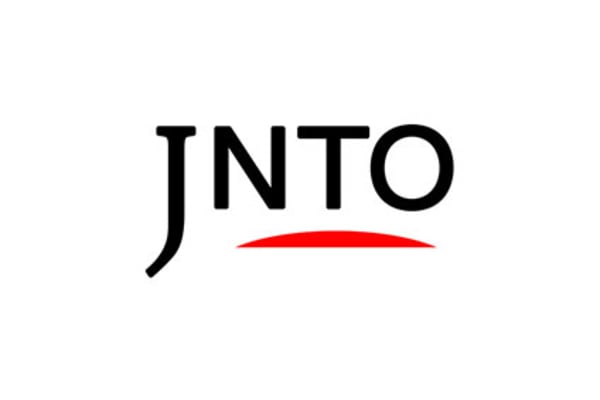 Nature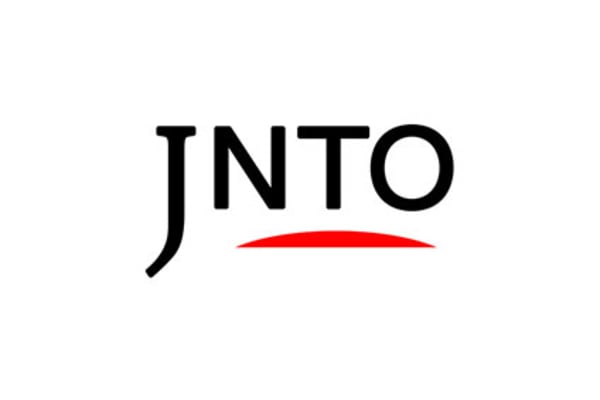 Nature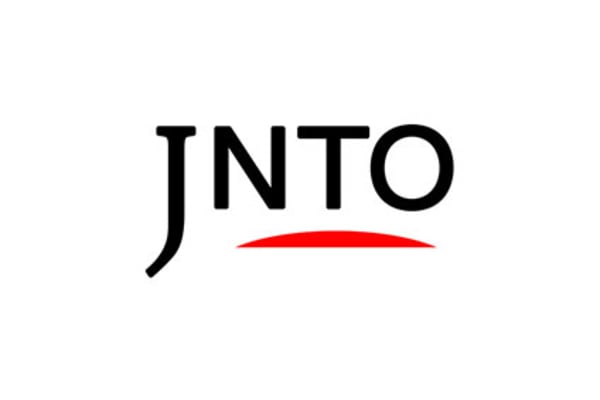 Attraction
4. Himi Seaside Botanical Garden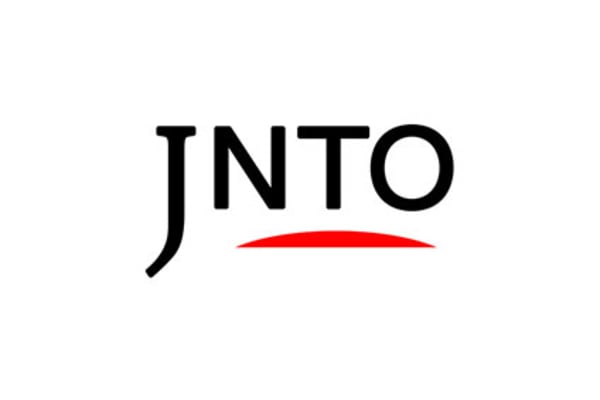 Relaxation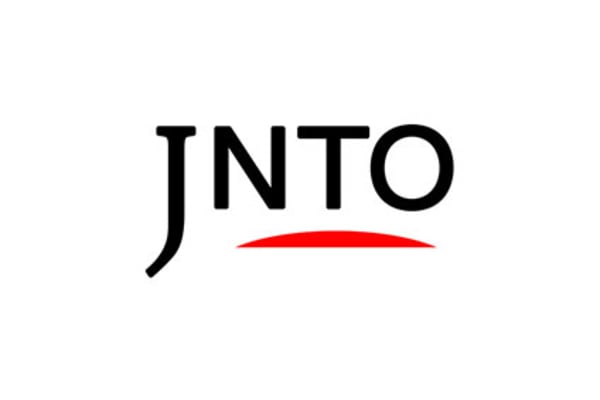 Festivals & Events
6. Seihakusai Dekayama Festival