Boso Flower Line
房総フラワーライン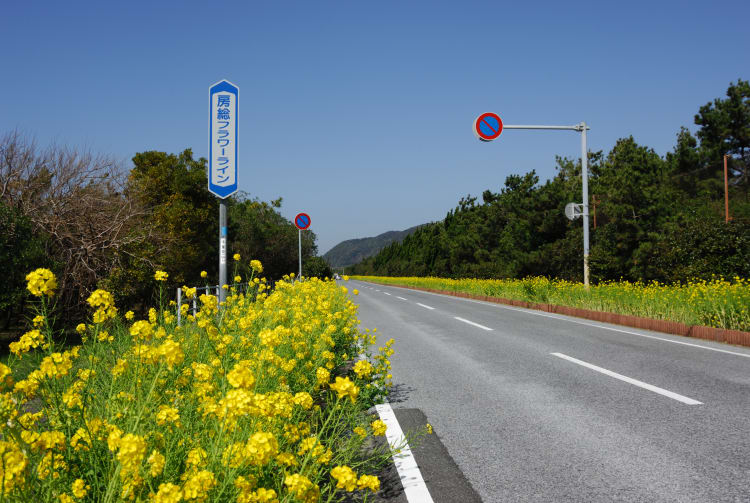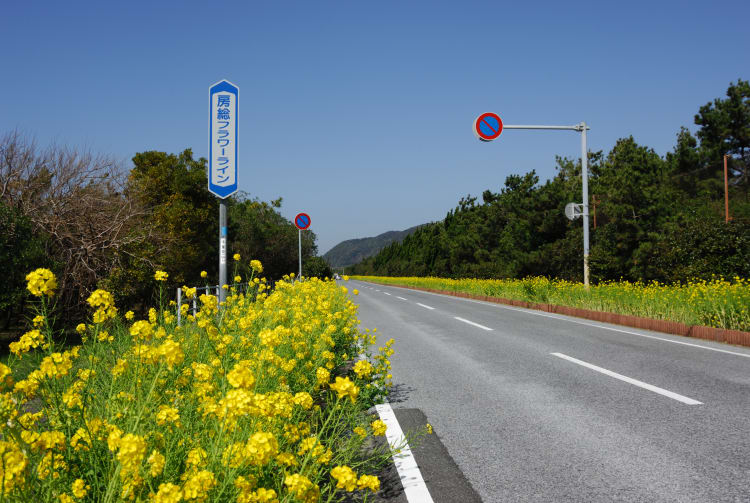 A road of blooms along the coast
Chiba


is famous for its colorful blooming flowers in the spring, and the Boso Flower Line is the perfect place to see them. It's a 45-kilometer road that runs along the southern coast of the peninsula from Chikura to Tateyama. All year round, the road presents spectacular views on either side.
Quick Facts
One of Japan's Top 100 Best Roads
Completed in 1966, the Line starts at Sunozaki Lighthouse at the southwestern corner of the Boso Peninsula
How to Get There
The 20-kilometer route can be explored by car or bicycle.
By car, cross Tokyo Bay using the Tokyo Wan Aqua-Line Expressway. At Kisarazu Junction, turn onto the Tateyama Expressway to the city of Tateyama. Get onto Highway 257 to the Sunozaki Lighthouse, where the Flower Line starts.
You can rent a bicycle at Chikura Station. The rental office is open daily from 9 a.m. to 5 p.m. A bicycle is 1,000 yen per day, and you will need to show some form of identification. To get to Chikura Station from Tokyo, take a JR Sobu Line train to Chiba Station. Change to the JR Uchibo Line for Chikura Station. Along the side of the road, you'll find flower farms and parks where you can stop and enjoy the scenery. The Boso Flower Line is dotted with quaint little tourist towns that have places to eat and unique gift shopping. Gorgeous flowers bloom in all seasons, but the best time to travel the Boso Flower Line is in the winter, when the nanohana are in bloom. When they're in bloom, you can see fields of brilliant, vivid yellow and orange on both sides of the road. The snow-white chrysanthemums in the fall are another spectacular sight. Boso Flower Line is close to other southern Chiba attractions, such as Nojimasaki Lighthouse


and the coral beach of Okinoshima


. You can make it part of your Boso trip. It's off the beaten path and never crowded, so cycling the Boso Flower Line can be a real treat. The latest information may differ, so please check the official website
* The information on this page may be subject to change due to COVID-19.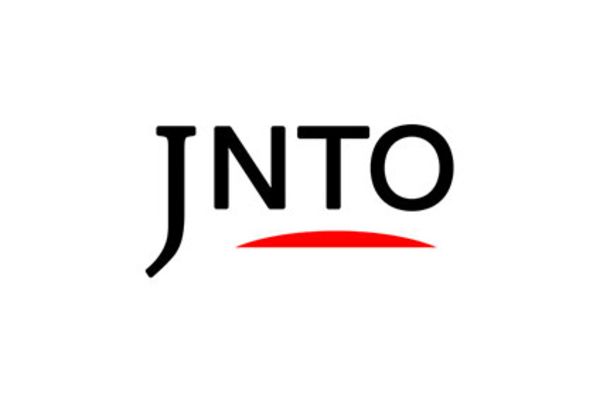 Attraction
Boso Flower Line
Chiba-ken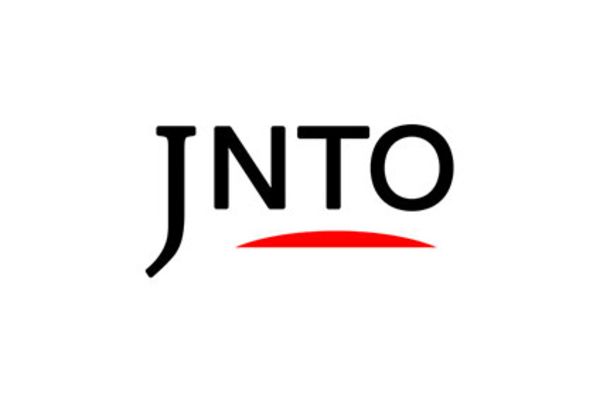 Nature
Okinoshima Beach
Tateyama,
Chiba-ken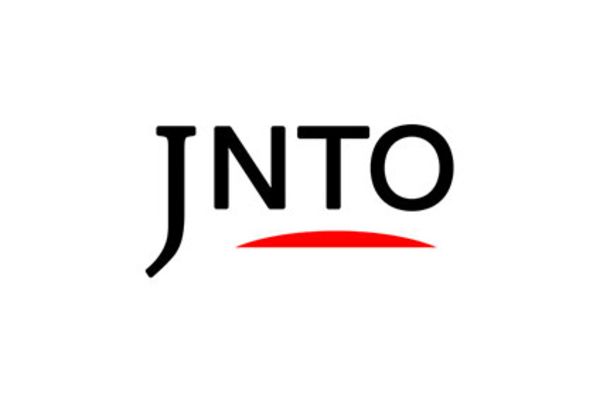 History
Tateyama Castle
Tateyama-shi,
Chiba-ken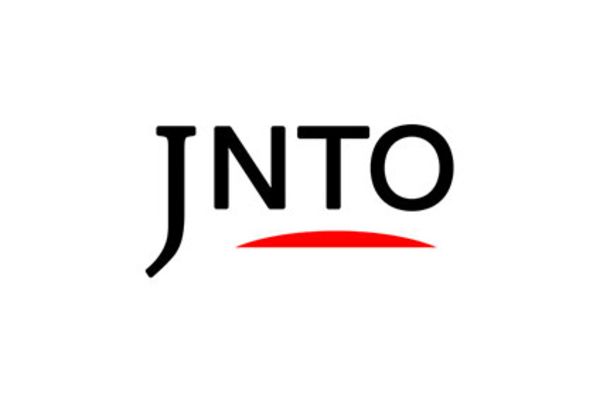 Attraction
Nojimazaki Lighthouse
Minami boso-shi,
Chiba-ken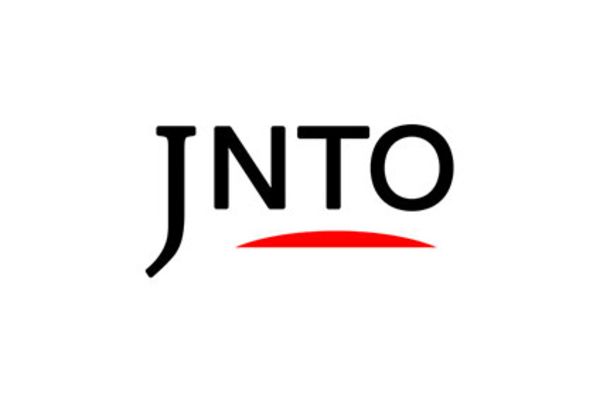 Art & Design
Hishikawa Moronobu Memorial Museum
Awa-gun,
Chiba-ken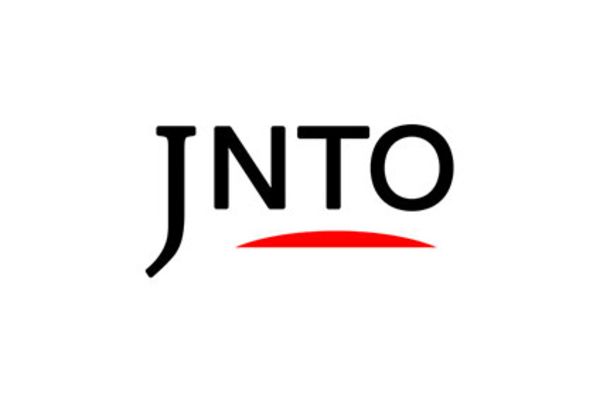 History
Nihonji Temple
Awa-gun,
Chiba-ken