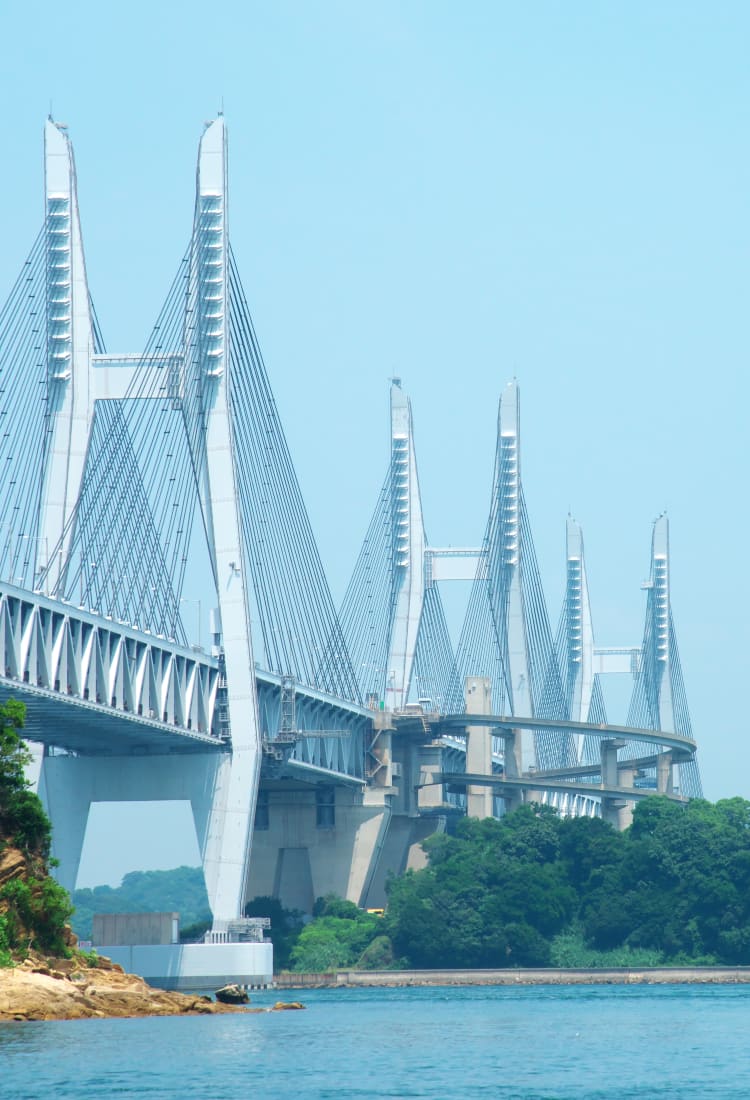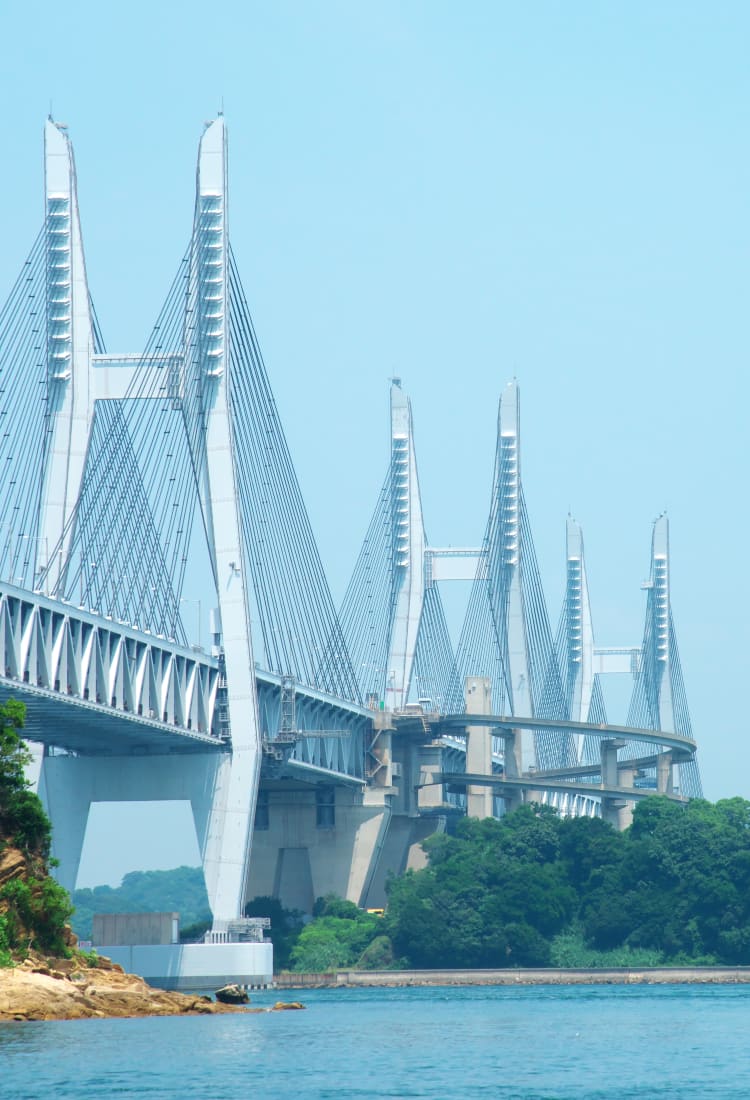 Shikoku
Kagawa
Modern art, ocean views and delectable noodles
Japan's smallest prefecture has plenty to offer with an ancient spiritual pilgrimage route and islands dedicated to contemporary art
Kagawa Prefecture is Japan's smallest in terms of area, and is situated in the north of Shikoku, the smallest of Japan's four main islands. Kagawa has Shikoku's largest city, Takamatsu, and many small islands on the Seto Inland Sea. Naoshima and its surrounding islands are packed with internationally renowned modern art installations and museums, while Shodoshima is famous for olive production and the Angel Road. Kagawa Prefecture is perhaps best known for udon, with many noodle shops located in the prefecture.
Kagawa lies within easy reach of several of Japan's major cities, with Tokyo, Osaka, Kyoto and Hiroshima just over two hours away by train or plane. Takamatsu Airport is served by both domestic flights and international routes from Seoul, Shanghai, Taipei and Hong Kong.
You can easily reach Kagawa via train or plane from Tokyo. Bullet trains run to Okayama, a major shinkansen station between Osaka and Hiroshima. Transfer at Okayama for the JR Seto-Ohashi Line express to Takamatsu, Kagawa's capital city. Takamatsu Airport can be access domestically from Narita and Haneda in Tokyo and Naha Airport in Okinawa. Naoshima and Shodoshima are reachable by ferry or speedboat from either Takamatsu or Okayama Prefecture. Shodoshima is also accessible from Himeji and Kobe. 
Don't Miss
Contemporary art at Naoshima
Sampling local noodles at the prefecture's udon restaurants
One of Japan's most famous gardens, Ritsurin Koen, in Takamatsu
Walking in the footsteps of pilgrims at 23 of the famous 88 Temples of Shikoku
Trending Attractions in Kagawa
Kagawa Olives

Shodoshima is an island in Kagawa Prefecture that has been growing olives for over a century, and produces more of them than anywhere else in Japan. An array of olive snacks, oils, and products are available on the island. The olive oils have won awards in international competitions.

Sanuki Udon

Sanuki udon originated in Kagawa, but can now be eaten throughout Japan. The noodles are characterized by their thick, square shape and flat edges. There are a variety of toppings, such as tempura, and many other ways to eat it throughout the prefecture.

Marugame Round Fans

Originally a souvenir, Marugame uchiwa are Japan's most popular traditional fan, and account for 90% of uchiwa used in Japan. Designed from a single piece of bamboo, these rounded fans can have flat or round handles.

Shodoshima Somen

A delicate noodle made from a dough of wheat flour, salt and locally-produced sesame oil that is lovingly pulled apart by hand (with chopsticks) and dried in the sun. On Shodoshima at Furusatomura, you can catch and eat these noodles as they flow down angled bamboo chutes from April to October.
Spring

The prefecture's many cherry trees come into bloom.

Summer

Kagawa's beaches are the place to be during summer. A lack of crowds, low rainfall, white sand and clear, warm water are big draws to the Seto Inland Sea.

Autumn

Photograph vibrant autumn leaves at Ritsurin Koen Gardens in Takamatsu or ride a cable car and admire the changing foliage at Kankakei Gorge.

Winter

Kagawa's weather turns mild, and visitors can view winter illuminations, soak in natural hot springs and get a taste of rural Japanese life.