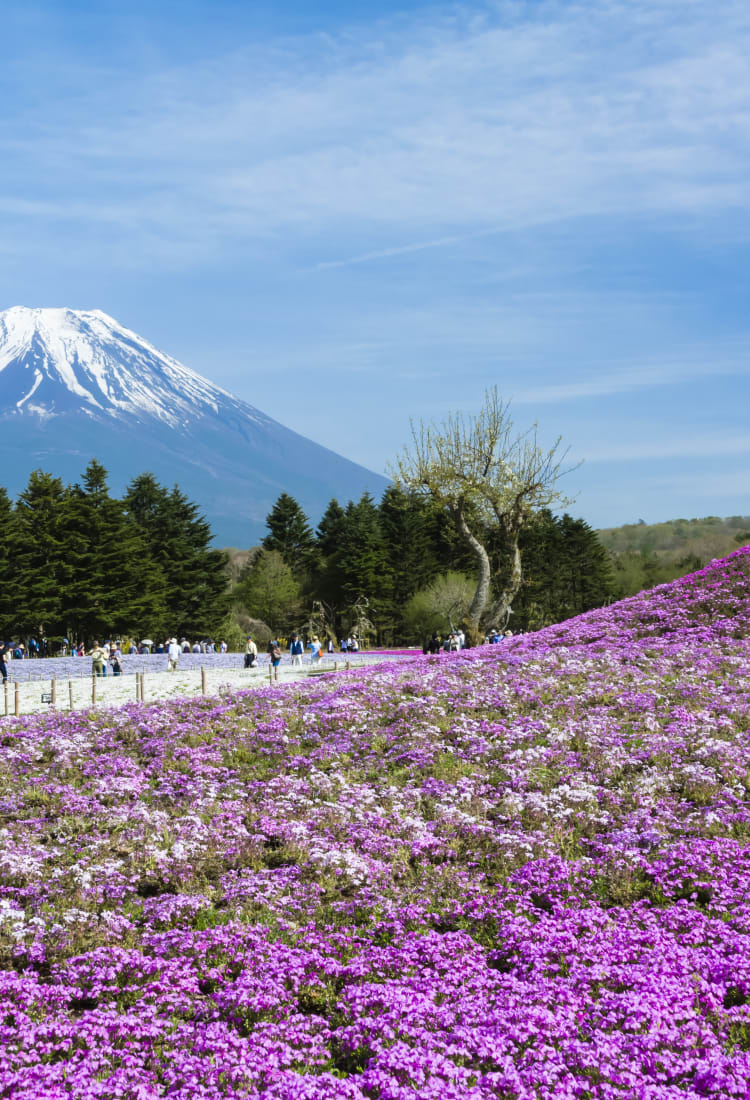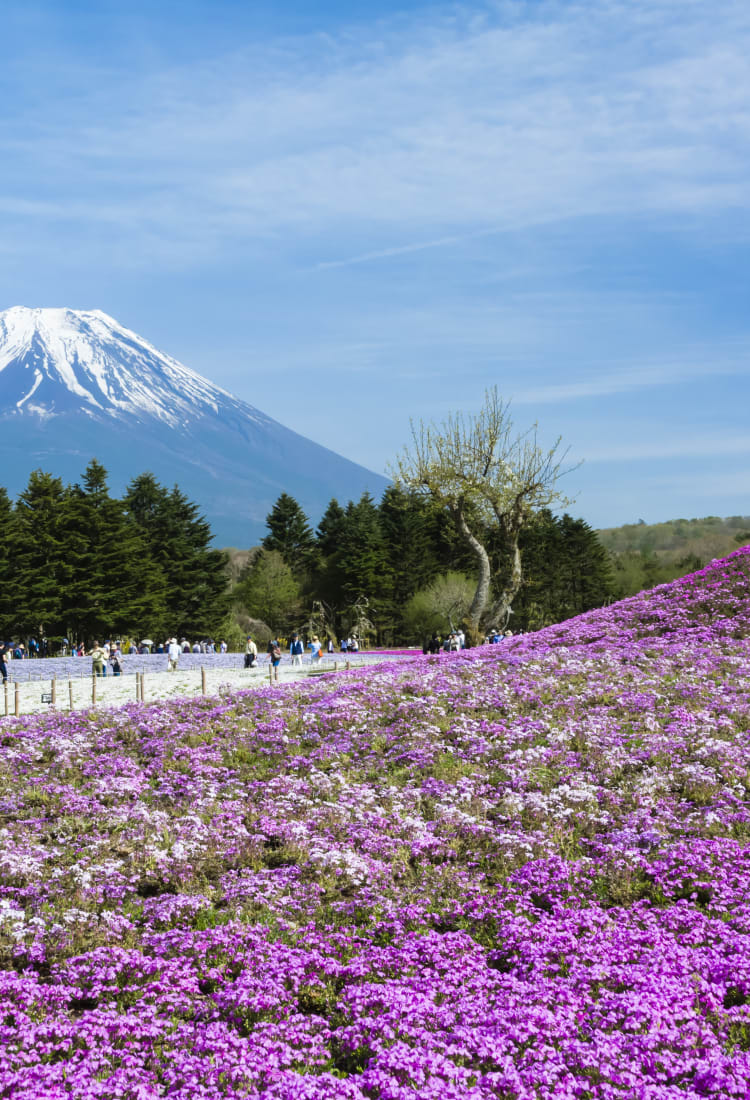 GUIDE
Spring in Japan
A time of rebirth, with verdant greenery and perfect weather
Spring in Japan means verdant greenery, cherry blossom and perfect weather
As the mountain snows begin to recede and the bare trees start producing leaves, an exciting sense of tension takes over cities and towns across the country. By late March, the Japanese flock outside to reign in the season with the incoming cherry blossom.
During this period, most of Japan rests at a pleasant 12 degrees Celsius, meaning you can travel comfortably in light outerwear and sweaters. Moving into the mountains and up the northern island of Hokkaido, you'll find chillier weather, and many Hokkaido ski resorts remain open well past March. Tips
Though the weather is starting to warm up, temperatures may suddenly drop. Bring a few extra layers just in case you find yourself growing cold
The end of April marks the beginning of Japan's "Golden Week," a series of consecutive days off when most of the country goes on vacation. Consider planning your trip to avoid peak travel times
The blooming flowers produce plenty of pollen and many cases of hay fever. Those with allergies should come prepared
Ski in Hokkaido
While much of Japan begins warming up in the early months of spring, the northernmost island of Hokkaido remains relatively frigid. Skiers and snowboarders looking for fresh powder should head up north to the trails in Niseko


, Furano


, or Rusutsu


.
Niseko


is home to four connected resorts, making it a popular ski destination. Located a two-hour drive from New Chitose Airport, the resorts are easily accessible and great for both quick trips or extended stays.
Just over a 30-minute drive from Niseko


is Rusutsu


, an expansive resort with skiing, an amusement park, and onsen hot springs.
Further inland is Furano


. In addition to great skiing, you'll also find other thrilling activities, like snow rafting and snowmobiling. Cherry blossom
Cherry blossom blooms begin from the southern tip of Kyushu in late-March and gradually extend northwards through Honshu and Hokkaido into April. A deluge of pink and white descends across cities, towns, parks, and mountains, creating ample opportunity for outdoor fun and revelry. Locals gather at parks to celebrate with beer, food, and camaraderie. Bring a picnic blanket (or blue tarp, as is typical among local Japanese) and join the fun.
The cherries first bloom in southern cities such as Fukuoka. If you're in the area in late March and early April, head to Nishi Park


, Shiranoe Botanical Gardens, or Katsuyama Park.
In the Kansai


region, Kyoto


and Nara


offer some awe-inspiring sights. Ancient temples on the hillsides overlook the city, framed beautifully by white and pink cherry trees.
Tokyo's cherry blossoms bloom across parks like Shinjuku Gyoen National Garden


and Ueno Park


, but you'll also find some inspiring urban views on the Meguro River in Nakameguro


and in Chidori-ga-fuchi Moat


near the Imperial Palace


.
No matter where you are in Japan, the cherry blossom season is full of spectacular sights and immense natural beauty. Other flowers
While cherry blossoms reign as Japan's most iconic flower, the country is also home to many other flower varieties thanks to centuries of botany and traditional arts like ikebana. Visit any Japanese garden or temple ground to view well-curated selections of flowers and plant life.
Among the many springtime botanical attractions in the country, the annual wisteria blooms in Tochigi's Ashikaga Flower Park


and Fukuoka's Kawachi Wisteria Garden


rank among the best. Likewise, the nemophila in Ibaraki


and the azalea in Nara


provide some beautiful views in the country. Tateyama Kurobe Alpine Route
While many travelers may think of Switzerland or Italy when considering the best mountain views, Japan has its very own alps. Stretching across the center of the island of Honshu, hikers, and trekkers will come across awe-inspiring views, snow-capped peaks, charming villages, and scenic lakes and rivers.
One of the most popular treks is the Tateyama Kurobe Alpine Route, a 37.2-kilometer-long trail traversing Mt. Tateyama


and Mt. Akazawadake in Toyama


and Nagano


prefectures. The trail opens in mid-April. * The information on this page may be subject to change due to COVID-19.
Did this information help you?
out of found this information helpful.