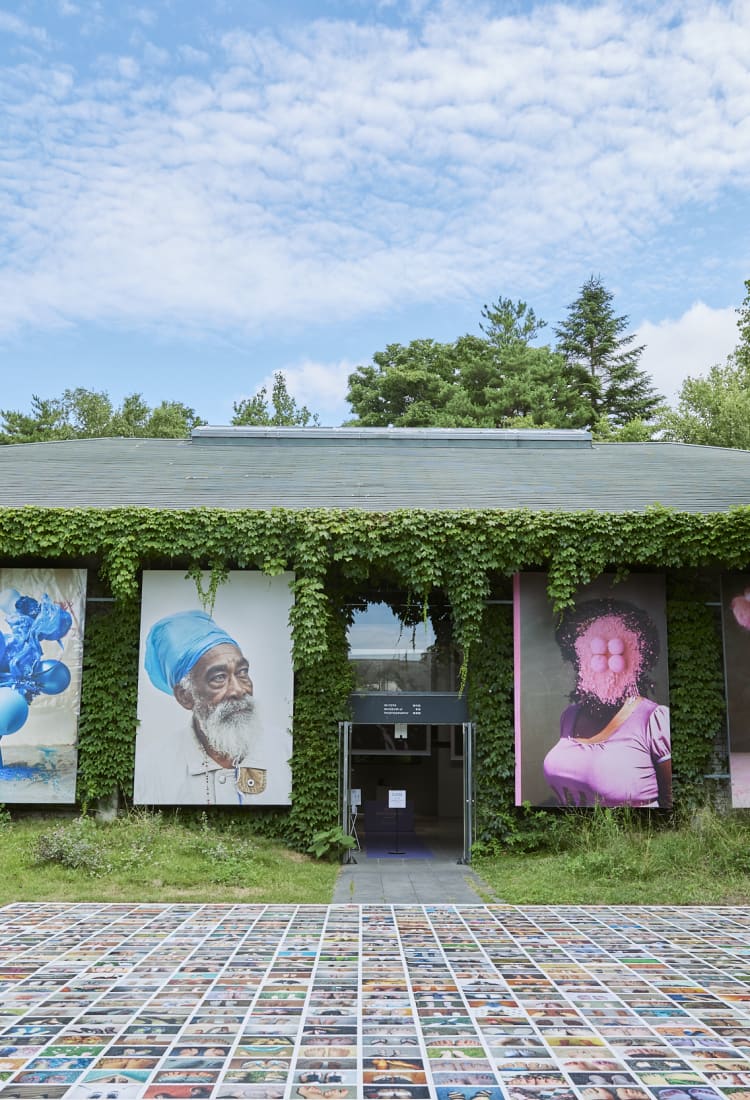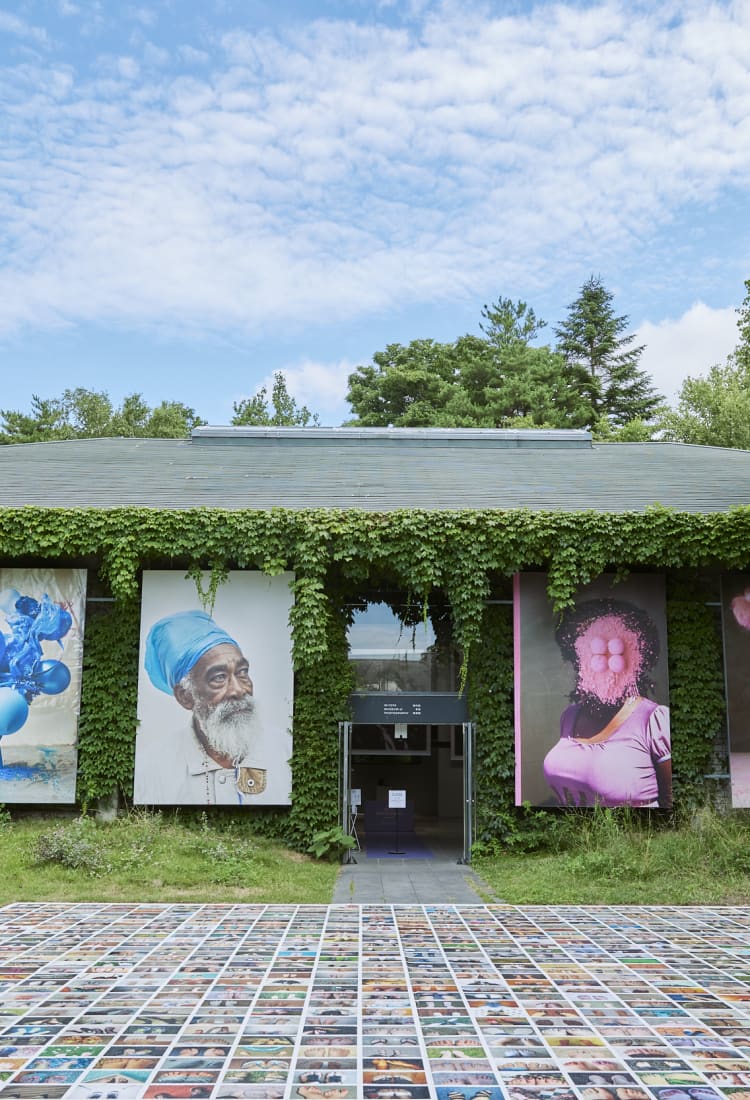 2022.12
Explore Japan's Scenic and Cultural Hotspots with a Visit to these Unique Art Destinations
Finding off-the-beaten path adventures in art
Photo credit: Miyota Museum of Photography (MMoP)
©︎Sogen Takahashi/amana inc.
Fans of the visual arts are likely already familiar with two of Japan's most renowned contemporary art festivals, the Echigo-Tsumari Art Triennale in Niigata and the Setouchi Triennale established to combat depopulation in the Seto Inland Sea in Western Japan. Both areas have become popular destinations in their own right, with a nexus of art and nature providing a new type of tourist infrastructure within regional Japan.

These areas are just a taste of what lies beyond the heavily traversed "Golden Route" between Tokyo and Kyoto, the country's perennially favorite tourist hotspots. 

Whether you're a novice traveler to the country or an "old Japan hand," take the opportunity to view different kinds of art in three scenic and easily accessible areas of Japan – Nagano, Wakayama and Hyogo – alongside other local attractions and experiences.

Explore photographic art in rich nature at the MMoP

MMoP makes for an arresting addition Miyota's landscape.
Photo credit: Miyota Museum of Photography (MMoP)

Operating at the nexus of culture, creativity and nature is Nagano Prefecture's Miyota Museum of Photography (MMoP), situated in the foothills of Mt. Asama. The Miyota area and nearby Karuizawa are easily accessible from Tokyo, with Shinkansen and connecting train journeys taking not much longer than 1.5 hours. This is no day trip, however, with much to see and do in the local vicinity such as hiking, playing golf and sampling the best of local Shinshu cuisine at different stores and restaurants.  
 
Miyota town is also gaining a reputation for up-and-coming places to stay, while Karuizawa is renowned for plentiful accommodation options catering to all budgets.
 
At MMoP, permanent exhibits of both domestic and international photography wait to be discovered. A highlight of the annual exhibition calendar is the Asama International Photo Festival, when artwork is displayed in both indoor and outdoor environments, usually held from July through September. The museum's very location invites visitors to feel the artworks with all their senses. Traveling through vast stretches of tranquil countryside, taking in regional architecture and observing the surrounding forests before arriving at MMoP, your final destination, is simply part of the experience.

Experiencing an onsite cafe and taking in the natural surroundings
Photo credit: Miyota Museum of Photography (MMoP) ©︎AKANE/amana inc.
While MMoP and the photo festival are main draws, the museum is not a standalone exhibition space. Also onsite are a steakhouse; a terrace restaurant where patrons can dine and take in a Mt. Asama view; a providore, specializing in local foodstuffs and wine; as well as a carefully curated "select shop" promoting Scandinavian and Japanese design culture.

Step into a VR experience with unseen cultural treasures at Koyasan Digital Museum
 

Photo credit: Koyasan Digital Museum

Mention Wakayama to anyone familiar with Japan, and it's highly likely that the secluded, temple town of Koyasan and the World Heritage Site-designated Kumano Kodo trail network will spring to mind. Often described as Japan's spiritual home, Koyasan is increasingly popular with international visitors wishing to engage with the nation's sacred history, spend time in nature and enjoy quiet periods of reflection, all antidotes to the pressures of modern life.
 
Okunoin, Koyasan's sacred inner sanctuary.
 
This mountaintop monastery is home to Shingon, an esoteric Buddhist sect. While 117 temple buildings remain today, not all of them are open to the public.  But a recent addition to the area's real estate – the Koyasan Digital Museum, a facility featuring a high-resolution VR theater – makes cultural properties and interiors from the local temple complex available for viewing for the first time.

A museum visit is therefore a welcome addition to immersive itineraries where tourists explore Koyasan's contemplative surroundings. A small fee is required for VR theater viewing, with shows typically lasting for about 30 minutes. The museum's onsite cafe allows visitors to refuel before embarking on the next stage of their journey, ready to discover nearby venues such as Kongobuji Temple, the head temple of Koyasan Shingon Buddhism and a World Heritage Site famous for its manicured Banryutei Garden.
 
Kongobuji Temple, with its immaculate traditional garden
Overnight stays in Koyasan Shukubo (monastic lodgings for weary pilgrims) provide a not-to-be-missed cultural opportunity viewed via a Buddhist lens. These temple stays allow one to partake in Shojin ryori vegetarian Buddhist cuisine, observe early morning gomagyo (holy fire practice) and listen to sutra chanting, among other unique experiences.

Discover unique collaborations at the Himeji City Museum of Art

A more typical setting to view art is at the Himeji City Museum of Art in Himeji. The museum lies adjacent to the area's most famous attraction, Himeji Castle, Japan's largest existing castle structure and a World Cultural Heritage Site, and breathtaking Kokoen Garden. This proximity makes the museum, a striking red-brick Meiji Era building dating back to 1905, an easy addition to any Himeji itinerary.
 

Photo credit: Himeji City Museum of Art
Home to around 5,000 pieces of art, Himeji City Museum of Art includes items, artworks and exhibitions devoted to not only local and prefectural artists from Hyogo, but also masterpieces by renowned French painters such as Claude Monet and Matisse. A stroll outside the museum premises sees visitors being able to enjoy thirteen sculptures in addition to the paintings, photography, swords and sculptures displayed inside.
 

Shoshazan Engyoji Temple
 
Himeji's artistic collaborations also take place further afield, in particular at the majestic Shoshazan Engyoji Temple situated in the suburbs of Himeji City, about a 30-minute bus ride from downtown. Ambitious in scope, the "All Himeji Arts & Life Project" commissions groundbreaking works from visionaries such as Hiroshi Sugimoto (2022), teamLab (2023) and Kengo Kuma (scheduled 2024). Visitors should note that the temple and grounds are an inspiring attraction in their own right; at over 1,000 years old, the temple often features in period films, one of the most famous being "The Last Samurai."
 
Japan's art scene is a great enticement to explore accessible yet sometimes off-the-beaten-track destinations or add a new element to an already planned travel itinerary. 
 
Business hours

Due to measures to prevent the spread of COVID-19, business hours may be subject to change; please check with the venues before visiting.
Information
Koyasan Digital Museum (Koyasan, Wakayama)
Himeji City Museum of Art