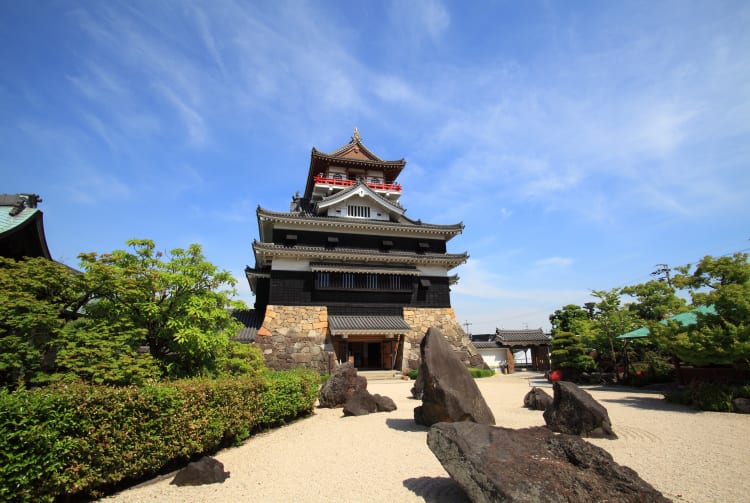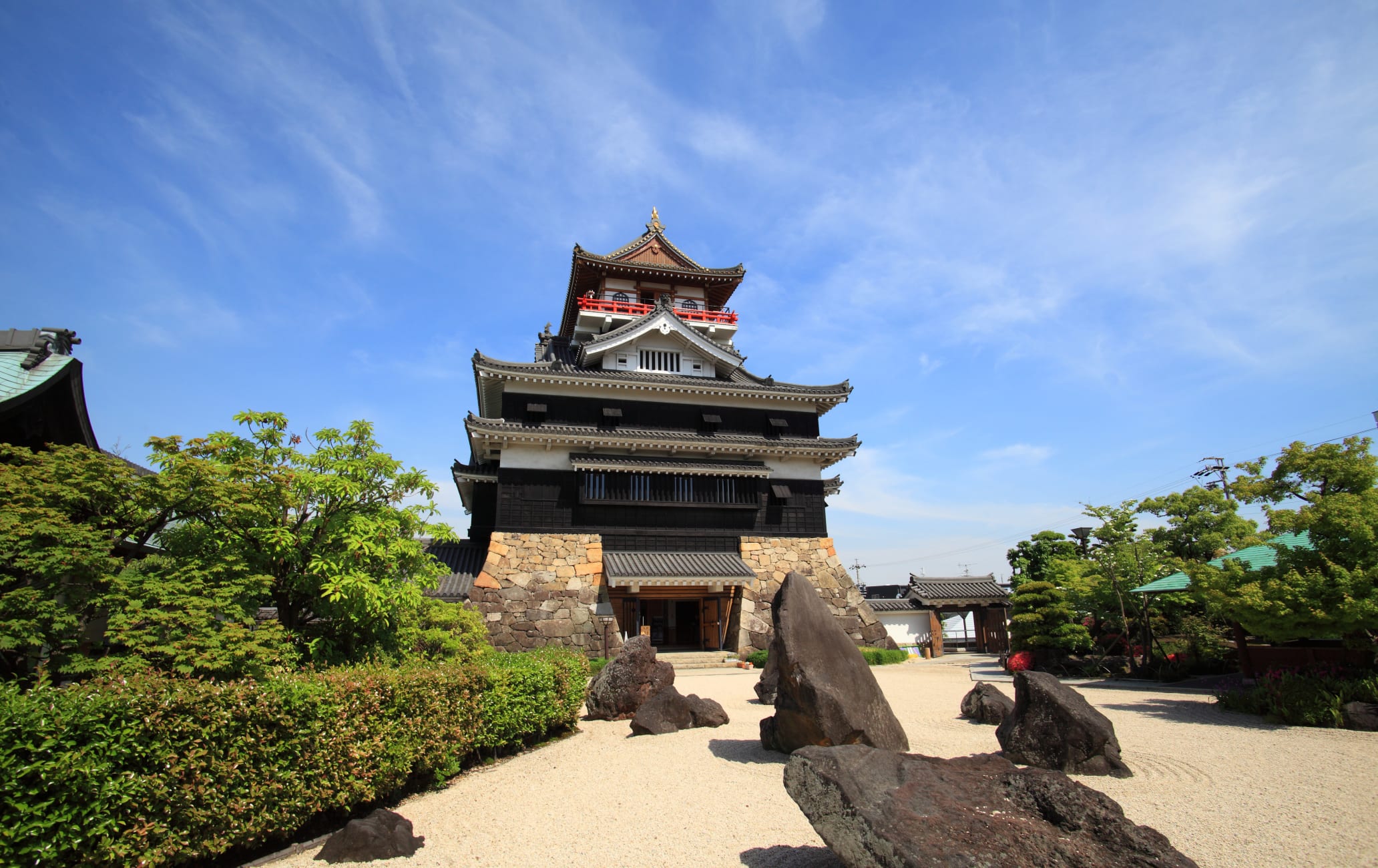 A small castle that warlord Oda Nobunaga once called home
Once the capital of the powerful Owari domain, Kiyosu Castle's influence may have waned, but its importance to history has not. Warlord Oda Nobunaga used this fortress as a base during his years of conquest, and his son did as well later on.
Quick Facts
The original Kiyosu Castle was built around the turn of the 15th century
The castle was once home to Oda Nobunaga, the first of Japan's great samurai unifiers
How to Get There
The castle is a 15-minute walk from Kiyosu Station.
Take the JR Tokaido Line two stops towards Gifu from Nagoya Station


.
An attractive castle in charming grounds
Poking its head up above the residential homes, this 1980s reconstruction of a once powerful castle is as unmissable as it is attractive. Weekend shows of local arts and crafts
Crossing the red-turreted Otebashi Bridge into the charming castle grounds, you'll find an ornamental carp pond, a stone garden and the Performing Arts & Culture Hall. The latter hosts shows of local arts and crafts on the weekends.
Ancient artifacts and stars of the screen
Climb the wooden stairs of this four-story castle to see displays of samurai armor, swords and ancient pottery. Kiyosu Castle is a popular location for television period drama shoots, and within the castle you can discover a collection of clothes worn by actors and actresses portraying key historical figures. The top story of the castle keep is an observation deck with fine views of the Nagoya Station area


.
A place to relax
Little remains of the original Kiyosu Castle, torn down in 1619 to become part of Nagoya Castle


, but the area in which it once stood has become a pleasant oasis known as Kiyosu Koen Park. History
Kiyosu Castle
Kiyosu-shi,
Aichi-ken Attraction
Toyota Commemorative Museum Of Industry And Technology
Nagoya-shi,
Aichi-ken Attraction
Noritake Garden
Nagoya-shi,
Aichi-ken Festivals & Events
Konomiya Hadaka Matsuri (Naked Man Festival)
Inazawa-shi,
Aichi-ken Other
Nagoya Station
Nagoya-shi,
Aichi-ken Shopping
Midland Square
Nagoya-shi,
Aichi-ken