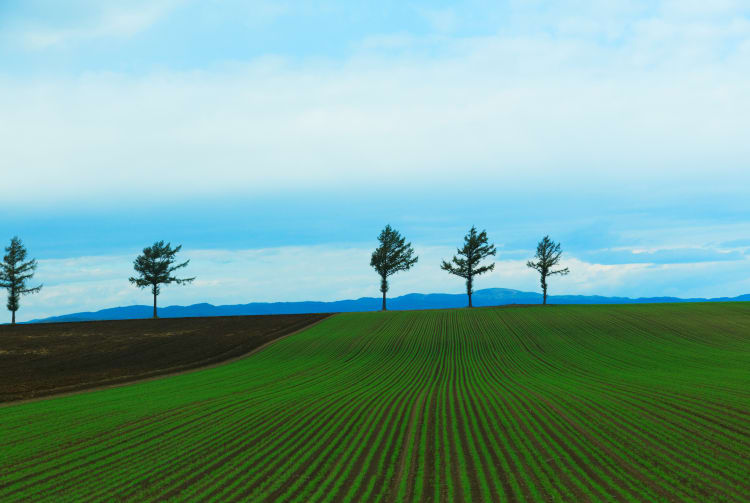 Giant ice crystals, ice flows, and curling
Kitami faces the Okhotsk Sea, famous for its ice flows and giant pieces of transparent blue ice on the beaches in February. The view of the area around Lake Saroma from Onneyu Onsen is particularly impressive.
Don't Miss
The child-friendly Wakka Nature Center
The Kitami Winter Festival in the second week of February for some exercise and fun
The Kitami Chrysanthemum Festival, which takes place from mid-October to early November
Quick Facts
Kitami used to supply the most mint around the world
Onneyu comes from the indigenous Ainu word meaning large hot spring
How to Get There
You can catch a Hokkaido Kitami Bus or Abashiri Bus to Kitami from Sapporo. It's about a four hour and 30-minute ride. Fun for the whole family
If you have a family check out the roller coaster rides at the amusement park, the aquarium, and local candy-making events. There is also a curling hall and delicious craft beer for adults. You can find some of the best onions and vegetables in Hokkaido


here so be sure to eat at the local restaurants while you're in town. Nature
Kitami
Kitami-shi,
Hokkaido Nature
Lake Notoro
Abashiri-shi,
Hokkaido Attraction
Abashiri Prison Museum
Abashiri-shi,
Hokkaido Nature
Bihoro Pass
Bihoro,
Hokkaido Festivals & Events
Marimo Festival
Kushiro-shi,
Hokkaido Nature
Akan-Mashu National Park
Kushiro-shi,
Hokkaido