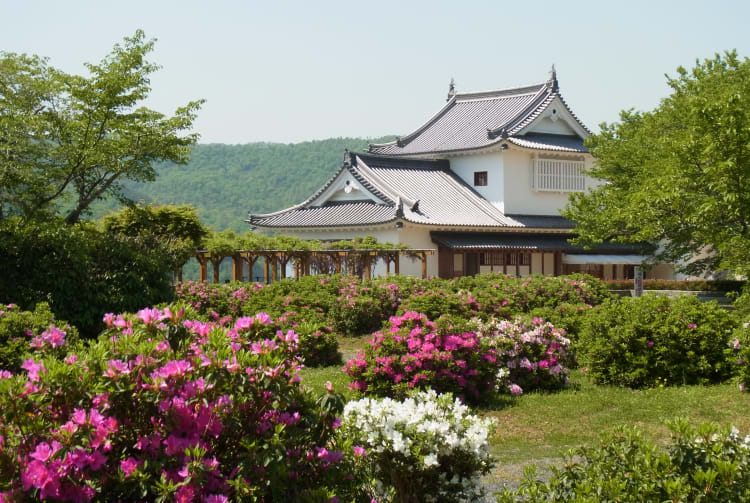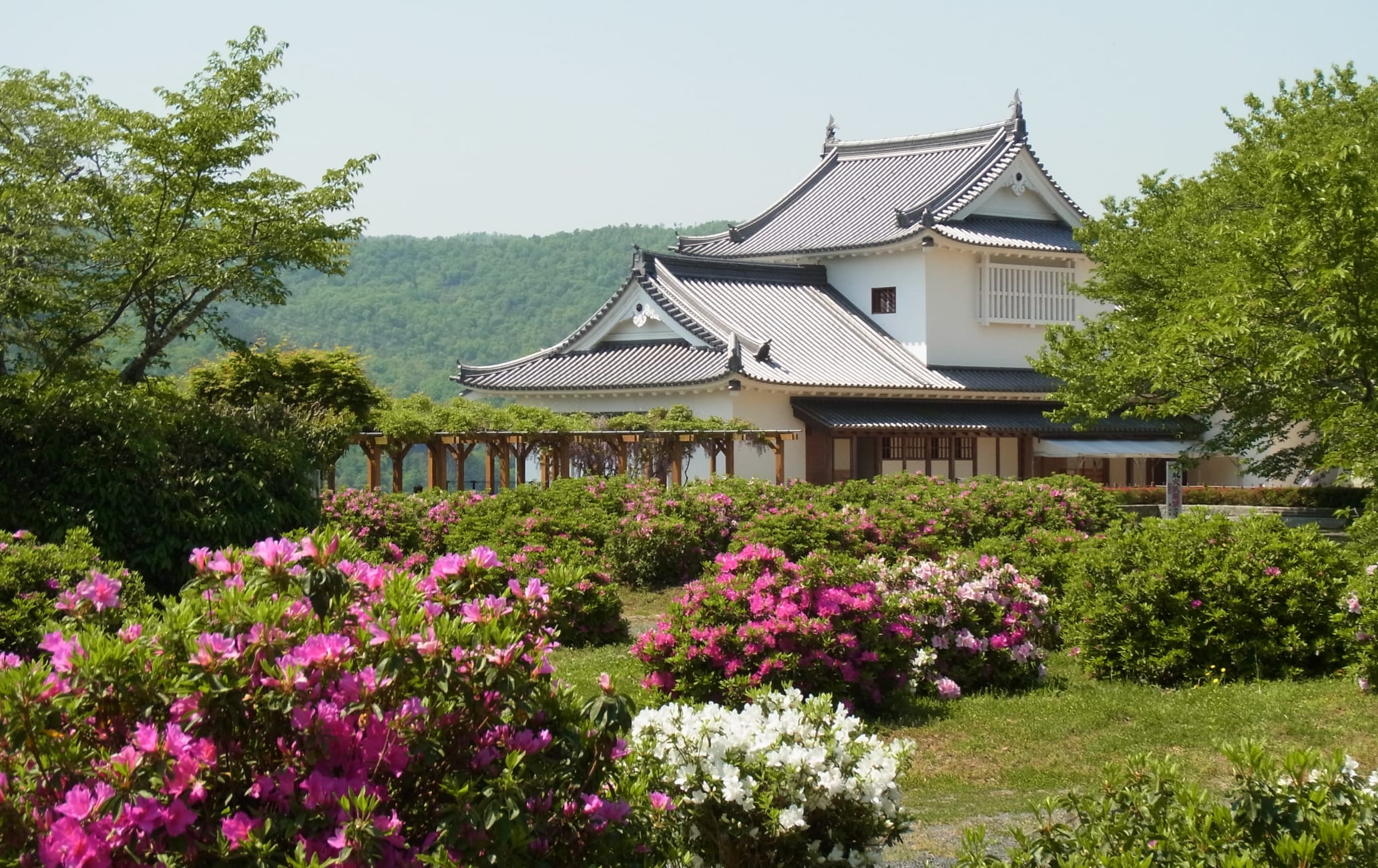 A key fortress in the region, now part of a park full of 5,000 cherry trees
Tsuyama Castle is in the center of Kakuzen Park, and surrounded by over 5,000 cherry trees, which bloom in mid-April. And since this part of Okayama Prefecture lives through a winter with meter-deep snow, when spring arrives everyone celebrates to the max.
Don't Miss
Visiting the castle and park during the summer projection mapping events
Eating some of Tsuyama's famous hormone udon
Stopping by the local family business of Japanese music group B'z and take a photo with the lead singer's parents
How to Get There
You can get to the castle by train and then on foot, or rent a car.
Catch a train from JR Okayama Station to JR Tsuyama Station, which will take about 70 to 90 minutes, depending on the type of train and time of day. From JR Tsuyama Station, it's about a 15-minute walk to the castle. Renting a car in Okayama City


is a great option. A castle worth mentioning
The 400-year-old castle was considered superior to the nearby castles of Hiroshima


and Himeji


, and had 77 smaller buildings on its grounds.
Get stunning views of downtown
The castle wall rises above the park by about 10 meters, and will give you a breathtaking view of downtown and the vista of the mountain ranges that mark the border between Okayama Prefecture and Tottori Prefecture


.
Annual summer event—projection mapping
During the summer, the castle ruins serve as the backdrop for an annual projection mapping event that lights up the castle and park with an original digital show. This is a great chance for a picnic dinner and a glass of wine. History
Tsuyama Castle
Tsuyama-shi,
Okayama-ken Nature
Kakuzan Park
Tsuyama-shi,
Okayama-ken Attraction
Shurakuen Garden
Tsuyama-shi,
Okayama-ken Relaxation
Mimasaka Hot Springs
Mimasaka-shi,
Okayama-ken Luxury Stay Relaxation
Yubara Onsen
Maniwa-shi,
Okayama-ken