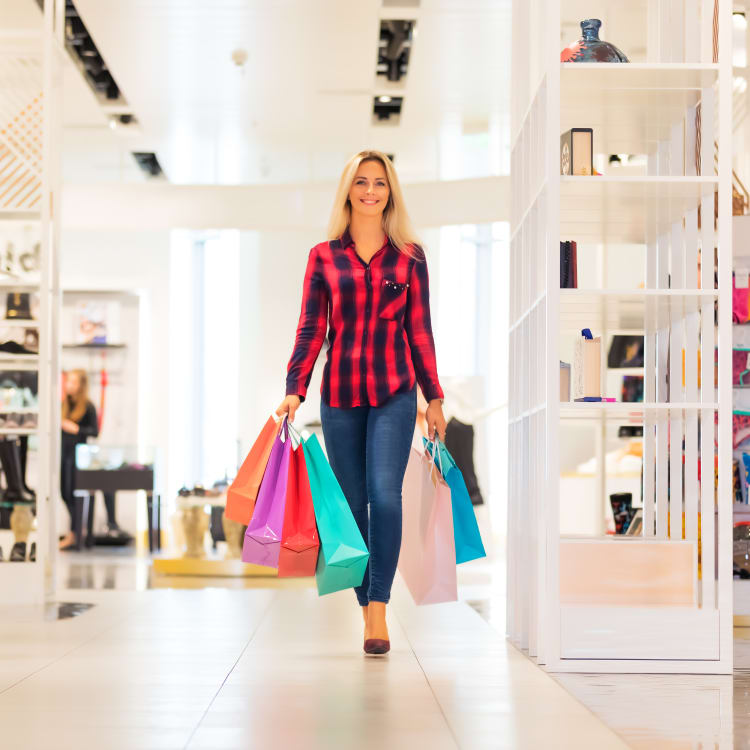 STORY
Tokyo Shopping Guide
Shop 'til you drop in Tokyo
"Something new, something vintage and something brand name" is the simple style guide of fashion-forward Tokyo
Tokyo's shopping landscape is a reflection of this mentality. From the high-end, brand-name shops of Omotesando to the tiny vintage thrift shops of Koenji, you can find everything and anything in Tokyo, with several shopping districts all catering to different types of shoppers. Tokyo's shopping centers feature several stories of international brands, local brands, and curated boutique collections. Don't worry about getting hungry either, most shopping centers include some rather impressive restaurant floors. The area around Shinjuku station has several impressive shopping centers with a selection of Japanese and international brands. Lumine Shinjuku Lumine 1 and Lumine 2, both located within the Shinjuku Station complex, feature several floors of Japanese brands and boutique shops for both men and women. In the nearby Shinjuku sanchome area, you'll find H&M, Zara, Gap and other international brands as well as a massive Uniqlo that has been combined with Japanese electronics giant BIC Camera. It's a must visit if you're looking for low cost Japanese fast fashion as well as Japanese electronics.
Shimokitazawa A younger, fashion-forward crowd awaits you at Shimokitazawa


. You won't find any major brand names in this area, but what you will find are small, curated shops run by devoted locals with an eye for trends. With plenty of budget thrift shops specializing in things like baseball caps, denim jackets and used clothing from the United States, there is plenty of bargain hunting to be done in this charming Tokyo neighborhood. Shibuya


is very busy, young, and noisy. It is filled with countless shopping centers, restaurants, bars and concert venues. As the area is quite young, most of the shops cater towards a more budget-minded consumer. This is a great area to see firsthand some of the edgy, progressive trends coming out of Tokyo. You can also find H&M and other global brands as well. If you're interested in the latest trends out of Shibuya, visit Shibuya Parco. For souvenirs and distinctly Japanese variety goods, you won't want to miss Tokyu Hands or Loft. Harajuku


is famous around the world for its dizzying, pop-infused, sensory overload styles. Harajuku is a winding maze of tiny boutiques, sneaker shops, accessory stores, salons and anything you need to put together a brand-new look. While Harajuku caters to a young, fashion-forward crowd, you don't need to shop to enjoy a visit to this vibrant neighborhood. Simply walking its tiny streets will give you a brand new insight into the outsized impact Tokyo has had on international pop culture. Ginza is packed to the brim with shopping centers. If you're looking for the latest from Louis Vuitton, Hermes and other leading labels, this is the neighborhood for you. It's not all high-end brand names though. There are some mid-range shopping centers selling a wide range of brands from Japan and overseas. Uniqlo's flagship store is in Ginza and features 12 floors of cheap, quality fashion for men, women and children. The newest and largest addition to the Ginza neighborhood is the Ginza Six, home to 241 different brands. You can spend a whole day wandering the different shopping centers and visiting the many cafes, bars and restaurants of this glamorous area.
The latest information may differ, so please check the official website.
Did this information help you?
out of found this information helpful.