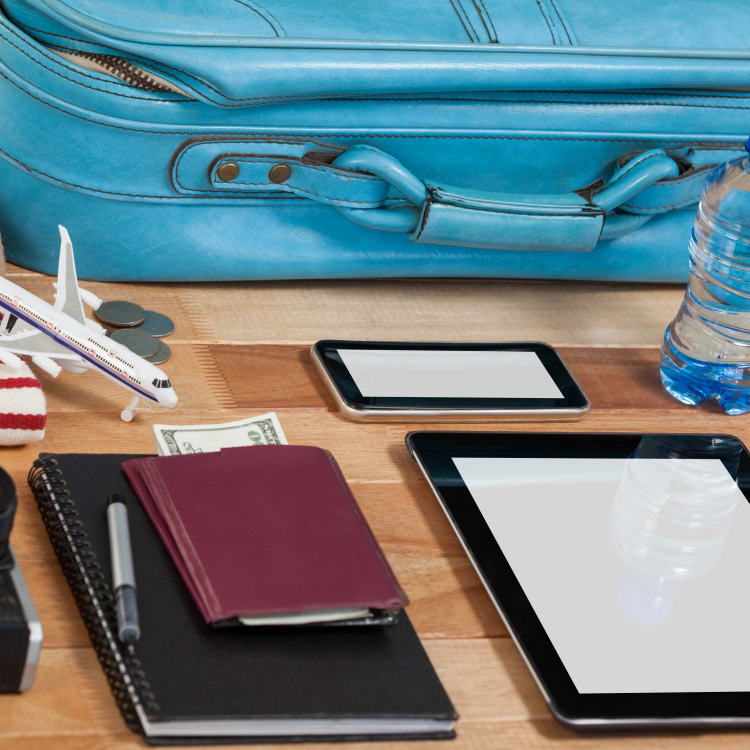 STORY
Top 10 Japan Travel Hacks
10 hacks to make traveling in Japan a breeze
Visiting Japan can be daunting with its sheer density and complexity — utilize these 10 tips for a smoother experience
A lot of tourists come to Japan with little idea of the available conveniences that can make traveling much easier. From coin lockers to manga cafes, these hacks are invaluable for making a more manageable trip.
1. Convenience Stores These are one-stop-shops for all your instant food and drink needs. With thousands of stores spread throughout Tokyo, the nearest one is usually no further than a few blocks away. Open 24/7, they offer ATM services, alcohol and cigarettes, printers and copying machines, as well as restrooms at certain locations.
2. Train apps Use one of the many train schedule apps available to help you navigate Japan's public transportation system. From Hyperdia to Jorudan, most of the apps allow you to input a departure time or arrival time, and give you tons of options for transfers and routes.
3. Train cards Trying to buy the right-priced train ticket for fare in Japan can be a hassle. Avoid any potential stress by buying a Pasmo or Suica train card, which allows you to charge set amounts of cash that will be automatically deducted as you travel from station to station. Charge up your card at any station — an initial 500 yen deposit is required — and you are good to go. These cards are becoming increasingly useful as vending machines, convenience stores and more are starting to accept them.
4. One-day metro passes
In Tokyo


, Kyoto


, Osaka


and other cities, you can purchase one-day passes for the metro. While usually limited to just the metro and not the wide range of privately owned lines, they let you travel unrestricted on the extensive subway routes for a full day.
5. Manga Cafes
Known as net cafes or manga cafes, these spaces allow you to rent tiny personal rooms with access to all-you-can-read manga comics, drink machines and depending on the location, pay-to-use shower rooms. While the rooms are only semi-private (they're interconnected and have relatively low walls), these establishments offer the cheapest way to sleep and get a quick shower without having to make a reservation.
6. Love Hotels
All of Japan's major cities generally have a number of "love hotels" situated near big stations. Don't be put off by the name, they can just as easily be used by single or couple travelers looking for a more interesting hotel option. With themed rooms, jacuzzis and more, these establishments are only rentable on a same-day basis. Although you might find them fully booked on weekends, on weekdays they provide a reliable and often cheap place to stay.
7. Coin Lockers You'll notice that nearly every station and many department stores are equipped with walls upon walls of coin lockers. Costing between 200 and 900 yen, they offer temporary storage for those on day-trips and are ideal if you've just finished a shopping spree, but want to see more of the sights. Be careful though, the daily rental period for many coin lockers lasts until the date changes. After that, you will be charged extra for overtime.
8. Kuroneko Yamato If you can't fit everything in your baggage, use Kuroneko Yamato's delivery service to send packages back home. Conveniently located in the airport and at many other locations — including convenience stores — they have reasonable prices and offer a straightforward service.
9. Koban (police boxes) Police are often stationed in outposts called koban, or police boxes. These are usually near stations, or other high-traffic areas, and can be used for more than just reporting crime. Nearly all police officers in Japan are trained to memorize the area around their jurisdiction, and as such are often the first people locals approach to ask for directions. While there is no guarantee they'll have English speaking ability, they can generally get you going in the right direction with gestures and maps.
10. Rental bicycles While not as developed for cyclists as some other countries, rental bicycles are generally available around major tourist hubs in Japan. These bikes are a cheap way to explore, letting you go off the main paths while staying green and burning a few calories. Most of Japan's major cities will have designated bicycle rental stores. Research the options before your trip begins.
The latest information may differ, so please check the official website
Did this information help you?
out of found this information helpful.