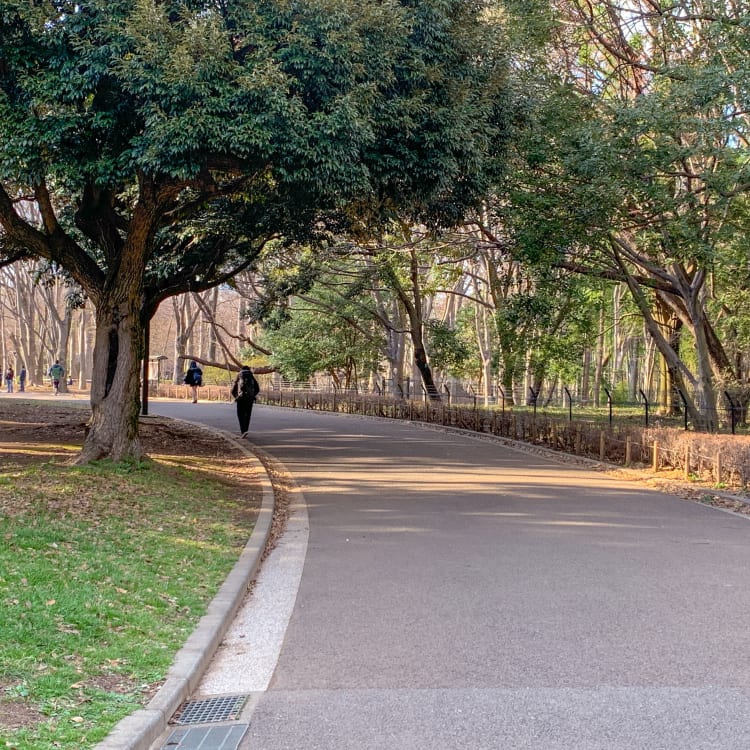 Running Around Tokyo: a friendly guide for tips and routes
Running Around Tokyo: a friendly guide for tips and routes
If you jog for fun or run races, running around Tokyo is a great way to combine your hobby with sightseeing. Be inspired by the athletes of the Olympic and Paralympic Games Tokyo 2020 and take your sightseeing to a new level. Running around Tokyo allows you to see how the city fits together. When you take the train or subway, you usually only learn about the area around the station. This guide will help you run like a local.
Whether you're a gentle jogger or a regular race eventer, a run around Tokyo lets you combine this great form of exercise with experiencing the city sights. Running is a popular pastime in Japan and it's common to see people of all ages and speed jogging around the city. This guide gives some practical tips about running in Tokyo, lists some popular routes and makes some suggestions for point-to-point routes. Join local Tokyoites, hit the streets and see how Tokyo fits together.
When to Run
In July and August, it already feels hot by 8 am. If you're not used to running in the heat and humidity, it's best to run early in the morning or evening. Because of the humidity, it's fairly warm at night. At other times of the year, when to run depends on avoiding crowded times.
Safety tips
Smaller streets don't have sidewalks and are not always brightly lit at night. If you run at night, wear something bright or reflective to help drivers see you. There are many blind intersections, make sure to check for traffic. Most electric cars in Japan don't make a lot of road noise and are hard to hear, especially if you are listening to music with earbuds. When there is no separate path for cyclists, they will ring a bell when they want to pass. Not many give verbal warnings about which side they are passing on. If you hear "abunai!" that means danger.
Drinks and bathroom stops
If you're running in Tokyo, a cool drink is always nearby. There are many convenience stores, grocery stores, and coffee shops. Vending machines are common sights on the street.
If you need to use the toilet, it's possible to stop at a convenience store, grocery store or coffee shop. It's courteous to buy something if you use a facility. The majority of public toilets do not require money or tokens to use them. Train stations are a good choice, though smaller stations usually have toilets inside the gate and you have to pay to get in. Most parks have public toilets but it's best to have some toilet paper if it's a small park.
After your run
Because of summer humidity, some joggers carry a small towel with them or plan to end their route at home or near a shower. You probably won't get on a train dripping with sweat as trains can be very, very crowded. You have a couple of options. You can put your belongings (including a towel) in a train locker. Find a running station to keep your belongings and take a shower after you run. You might want to find a sento, a public bath house, for a Japanese bathing experience—a choice made by many joggers who run in a group. A quick option is to pick up some wipes at a convenience store or drugstore.
Showers and sentos and what to do with your belongings
Running stations are a recent trend in Tokyo. They are locker rooms with shower facilities designed for runners or cyclists. Sign in, put your stuff in a locker, run and shower after! Sentos are public bath houses. You can read about Japanese bath culture at here. It's uncommon for a sento to store your belongings while you run. Most large train and metro stations in Tokyo have lockers to store belongings while you run. As you move into more residential areas, lockers are less common.
Joglis (running station)
Shower and locker fee: 750 yen
Weekdays: 7:00-22:30 Saturday: 7:00-19:00 Sunday and Holidays: 7:00-18:00. Last entry 1 hour before closing.
Chiyoda-Ku, Kojimachi 1-7 FM Center, B1
TEL 03-3221-6100
Nearest Stations: Hanzomon Station (exit 1,2,6) , Kojimachi Station, Yurakucho Line (6 min from exit 1)
Adidas Runbase (running station)
If you forgot running clothes, no problem. You can rent them for a small fee. Runbase also has running maps in English that you can download.
Shower and locker rental: JPY 800. Towel rental: JPY 200
Weekdays: 7 am-10:30 pm (last entry 9:30 pm). Weekends: 7 am-8 pm (last entry: 7pm)
Nearest Stations: Nagatacho: Hanzomon line, Nanboku Line (exit 4, 1 min), Akasaka Mitsuke: Marunouchi Line, Nanboku Line, (exit 7, 6 min)
Routes
Imperial Palace Loop – About 5 km
This popular course is busiest at lunch time when office workers take advantage of their lunch break to have a workout. When the weather gets hotter, it gets busier in the evening. This walkway is shared with pedestrians. Extend your workout by taking a lap around Hibiya Park. This running loop has several train stations and running stations with showers at different points around the loop.
Shower Options
Adidas Runbase near Nagatacho Station
Joglis near Hanzomon Station
Meiji Jingu Gaien – 1.5 km course
Near the Olympic Stadium, this course around Meiji Jingu Gaien is popular with local runners. It's flat, with no stoplights and no need to worry about traffic. This area has many sports facilities and has been an area for leisure since the Meiji era. Because of the trees, it is slightly cooler in summer. The fence is a common meeting place for people using this route. To the left is the Olympic Stadium.
Nearest stations: JR Shinanomachi, Chuo line, JR Sendagaya, Chuo line, Harajuku, Gaien Mae (Ginza and Hanzomon lines)
Yoyogi Park –Large loop 2.6km, Short loop: 1.3km
Yoyogi Park has 2 loops inside the park. It's a popular park and quite crowded on weekends. Meiji Jingu Shrine is the closest park to Harajuku station. Do not run in the shrine area. Yoyogi park is just past the entrance to Meiji Jingu. It's possible to run along the sidewalk encircling the park, but there is not much shade and it gets hot.
Nearest stations: Harajuku (Yamanote Line), Meiji-jingumae (Chiyoda Line)
Komazawa Olympic Park – 2.1 km course with a bike lane
This park was one of the 1964 Tokyo Olympic venues. The asphalt route has designated bicycle and pedestrian lanes. The 10 minute walk from Komazawa Daigaku station makes for a nice warm up and cool down. Use the Komazawa Park exit. Turn left when you get to street level onto Komazawa street. Turn left at the next lights. Mr. Farmer cafe near the park west exit serves vegetables harvested locally for a post-run meal.
Nearest station: Komazawa-daigaku, Tokyu Den-en-toshi Line (Komazawa Park Exit, 8-10 min walk)
Gururi Park – 4.5 km loop
This loop on Toyosu island goes around the new Tokyo Fish market. The market is closed on Sundays and many of the sushi shops in the area close in the early afternoon. The Olympic Athlete's village is on the neighbouring island. The southern part of the route looks over Tokyo Bay and Rainbow Bridge. At sunset people line the railing to fish. The view of Rainbow Bridge's illumination and the sunset silhouette of Mount Fuji shouldn't be missed. If you plan ahead, you can end your run at the BBQ Beach. You can have a BBQ here and they provide all the equipment, food and drinks. Find out more about their plans at the website
Nearest station: Shin Toyosu, Yurikamome Line
Odaiba – 5k and 7k route
There are two marked courses that loop around this man-made island. Currently, construction blocks this popular path until the end of November, but you can still run in the area. This route doesn't have much shade, but with malls such as Decks, Aqua City and Venus Fort as well as many restaurants, there are plenty of places to relax after your run. This route includes the view of the 1/7 scale model of the Statue of Liberty and Rainbow Bridge against a skyscraper background.
Point-to-point running routes
A point-to-point route and returning to your home base helps you see more of the city. As more trains move underground, If you're not sure what you want to see, the Tokyo Metropolitan Government has an English webpage where you can select walking and running routes based on time, nearest station or the type of route you want. Choose routes by seasons, history and culture, town symbols and local streets or if they follow a waterway. You can download a PDF of your chosen route that includes distance, steps and recommended sites.
TOKYO WALKING MAP
GREAT RUNS
Some Recommended point-to-point routes:
Asakusa to Tsukishima along the Sumida River – 9 km (optional)
The terrace along the river has access stairs at intermittent points so you can start or stop wherever you like and shorten the route. Some of the stairs lead to neighbourhood backroads so it's easier to start at Asakusa and end in Tsukishima.
Start: Asakusa Station
End: Tsukishima Station
Rainbow Bridge to Tokyo Tower – 13 Km (depending on route)
This route starts in Odaiba side base of Rainbow Bridge and ends at Tokyo Tower. The bridge is free to cross but the pedestrian route is not open 24 hours. Find out more about the hours here. After crossing the bridge, head to Ginza to see the Wako building (and stop for a coffee at one of the many cafes!), then run to the Imperial Palace. If you want to stop at the Imperial Palace Garden, remember not to run inside. Head northwest and end at Tokyo Tower. There is no set route and you can take various roads to get there, so indulge your curiosity as you run. Rainbow Bridge is free but the pedestrian route is not open 24 hours. To find out more about Rainbow Bridge, read LINK.
https://www.japan.travel/tokyo-and-beyond-2020/en/trip-ideas/a-bridge-with-a-view-crossing-rainbow-bridge-on-foot/
Tama River From Tamagawa Station to Futakotamagawa Station
Running paths and sports fields along both banks of the Tama River. On weekends the area is busy with sports teams, joggers, and walkers. The area is popular with picnickers during cherry blossom season. The path is a mix between pavement and gravel. You can start or stop wherever you like, but Tama Station is close to the river and a good place to start. Finishing at Futakotamagawa means that you can enjoy a coffee or a meal at shops near the station. If you run early in the morning on days with low humidity, you can see Mount Fuji. When the sun sets it's possible to see the silhouette of the famous Japanese landmark. During this route, the public washrooms are only at the start and the end.
Start: Tama Station: Tamagawa Line, Toyoko Line
End: Futakotamagawa: Den-en Toshi Line, Oimachi Line
Experience how the city fits together
Public transportation is fast and convenient, but as a result, many people only get to know the area surrounding the station. Running on the streets instead of taking the train or subway gives you a better sense of how the city fits together. Get a unique perspective on the city and have a great Tokyo running adventure!