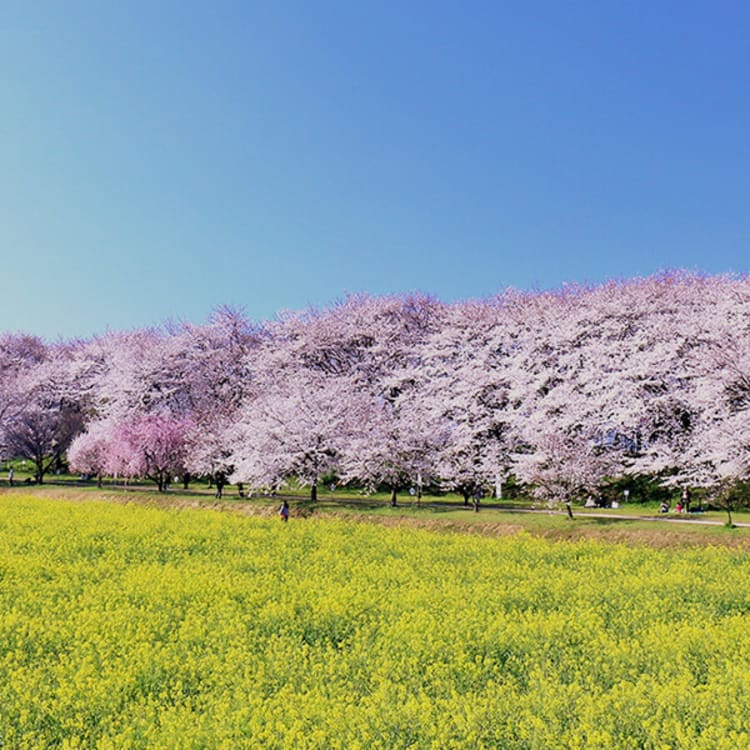 Itineraries
CHIBA, SAITAMA, TOKYO, KANAGAWA
A Quick Getaway From Tokyo
Exploring Southern Kanto
The Southern Kanto area, formed by the prefectures neighbouring Tokyo, is ideally located for day-trips from the capital.

Whether it is to visit the natural wonders of Chiba, dive into the historic roots of Saitama, enjoy the Pacific coast off Kanagawa, or wander around the towns beyond the central metropolitan wards, the Southern Kanto holds many delights for travellers looking for a well-rounded travel experience.

Our suggested itinerary features a short 3-day trip from Tokyo, presenting unique ways to explore the area.

With the following suggested itineraries, create your unique journey into the culture, history, and soul of Japan.
Recommended itinerary from Tokyo
▸Travel by rental car
Tokyo  
 (80min)  
  Kawagoe  
 (5min)  
  Hikawa-jinja Shrine  
 (80min)  
  Enoshima  
 (25min)  
  Tsurugaoka Hachimangu Shrine  
 (90min)  
  Tokyo skytree  
 (20min)  
  Tsukiji Outer Market  
 (20min)  
  Umihotaru  
 (20min)  
  Kisarazu outlet
▸Travel by public transport
Tokyo  
 (60min)  
  Kawagoe  
 (10min)  
  Hikawa-jinja Shrine  
 (80min)  
  Tokyo skytree  
 (70min)  
  Yokohama Chinatown  
 (15min)  
  Near Minato Mirai 21  
 (45min)  
  Kisarazu outlet