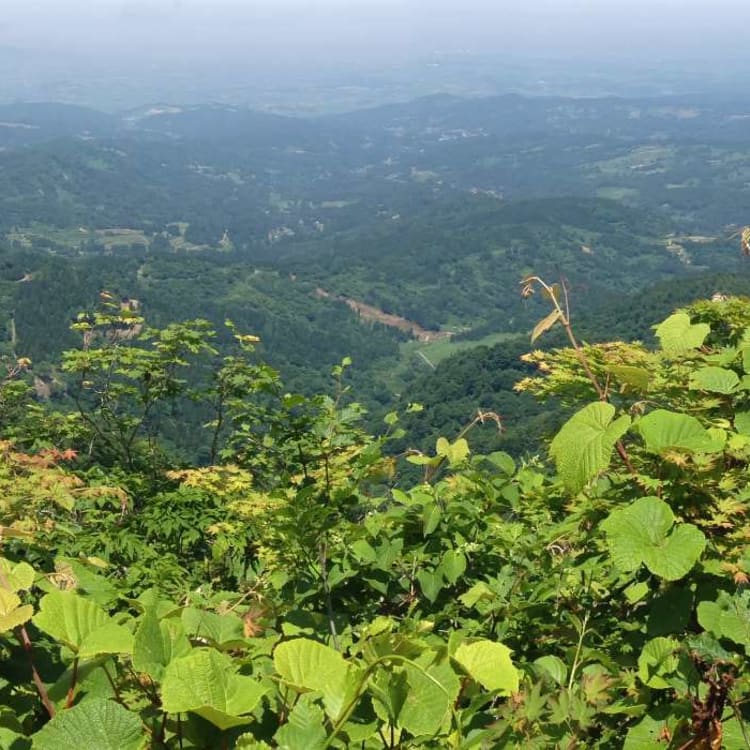 Recommended Route
Hokuriku-Shinetsu (Nagano shinetsu)
A Pilgrimage to Shinshu in Nagano
Try activities ranging from hikes to cooking workshops on this trip through the Shinshu and Nozawa Onsen areas of Nagano Prefecture. The journey begins with a 90-minute shinkansen ride from Tokyo Station to Nagano Station, followed by an hour long bus ride to Togakushi . This journey takes you down the historical Togakushi Kodo pilgrimage route, then weaves through rich natural scenery and a backdrop of traditional countryside lifestyles. Get active while experiencing Nagano to the fullest in this comprehensive itinerary.


Day 1
Follow the Path
Togakushi Kodo is an ancient pilgrimage route that threads through the forests of Nagano . The 10-kilometer-long trail, which connects the five individual structures that make up Togakushi Shrine, is popular among hikers and worshippers today. If you are accompanied by a guide, they can teach you about the region's history and culture as you hike the nature-rich path. Keep an ear out for bird songs as you hike look closely, and you may spot a few of the 120-plus species of wild birds that inhabit the area. Refuel after the walk with soba noodles, a Togakushi specialty.


Day 2
Cycling Down Mountains
Nozawa Onsen is best known as a ski destination, but the area's majestic peaks beckon outdoor adventurers in all seasons. Hop on a mountain bike and speed down a 10-km trail that runs from top to bottom. Enjoy varied terrain throughout the descent and take in views from plateaus and wooded areas alike. Rent a bike and head out on your own or participate in a guided tour. After a long day biking, relax and unwind in one of Nozawa Onsen's many natural hot spring baths—the perfect antidote to a day on the saddle.
Day 3
To Higher Ground
The first half of the Shinetsu Trail begins in Madarao Town and heads toward the peak of the namesake mountain. During the part of the trail that parallels the Chikuma River, take in views of Nozawa and Shiga's surrounding mountains before wandering amongst the deciduous tree-filled wooded section of Mt. Hakamatake (1,150 m). Feel refreshed by breathing in the crisp mountain air while walking through the pristine forest. Once atop the 1,382-meter-tall Mt. Madarao, you will be rewarded with sweeping panoramas of Nagano's natural landscape.
Day 4
Tradition at your Fingertips
Engage with local culture through craft and cooking workshops on the fourth day of your trip. In Iiyama, learn the production process for  Uchiyama paper, a durable yet translucent washi (traditional Japanese paper) that has been made here for centuries. Try making your own postcard, colored paper, bookmark, or haiku paper using the time-honored method. Then head to one of Nagano's many soba classes to make the local version, called Shinshu soba. The prefecture is the largest soba-making area in the country, and local buckwheat makes its noodles particularly delicious.
Day 5
Crossing the Wetlands
Rejoin the  Shinetsu Trail for its second half, which traverses the Madarao highlands from Akaike Pond to Wakui. Highlights of this hike include Bird-Watching among the wetlands and viewing the plants that thrive in the Akaike beech forest and Numanohara Marsh. The scenery is particularly striking in spring when the snow melts and blooming flowers carpet parts of the area in vivid white and yellow hues. Panoramic views from atop Ohira Peak include the rural towns and farms of Okushino and mountains spanning from Shiga Kogen to Nozawa.


Day 6
Traversing the Gap
Join this guided tour in the woods of  Shiga Kogen for a taste of canyoning —a thrilling outdoor activity that involves traversing through canyons in various ways, including climbing and hiking. Cool off and get your heart racing by hurtling down a naturally occurring river slide and jumping off a small waterfall into the river below. Its clear, snowmelt-fed waters make it perfect for viewing the fish that inhabit it. This canyoning experience is sure to give you an adrenaline boost while surrounded by Nagano's lush, green forests.
Day 7
A Cycling Pilgrimage
For the last day of your journey, rent a mountain bike at Iiyama Station and ride through the beautiful scenery of Hokuryu Lake, Togakushi and Kosuge. This particular mountain biking tour is rare, being one of just a few in Japan that highlights the sacred sights and pilgrimage routes of Shugendo, a synthetic religion with over 1,000 years of history.

When the route passes through Kosuge, you will have the opportunity to get off your bike and explore the cluster of old houses on foot. The traditional-style houses and rustic scenery retain an authentic feel.

This sporty itinerary in Nagano will engage your body and mind through extensive hikes, pulse-pounding thrills, relaxed rides and authentic craft experiences. Soak in the prefecture's most exciting activities while surrounded by its verdant nature and clean mountain air. If you crave the great outdoors, embrace your adventurous spirit in Nagano .
The contents of this page are meant as an example to use in creating your travel plans and do not represent a package tour. Lodgings, travel, guides, and all other accommodations must be arranged for by the traveler.