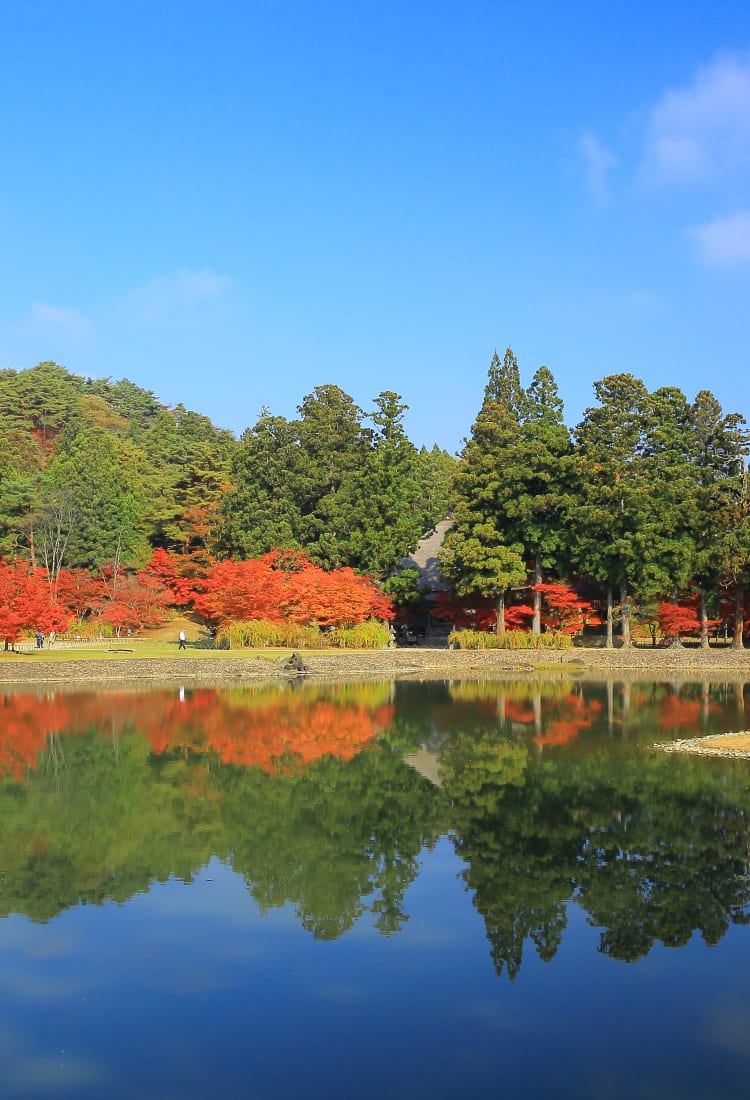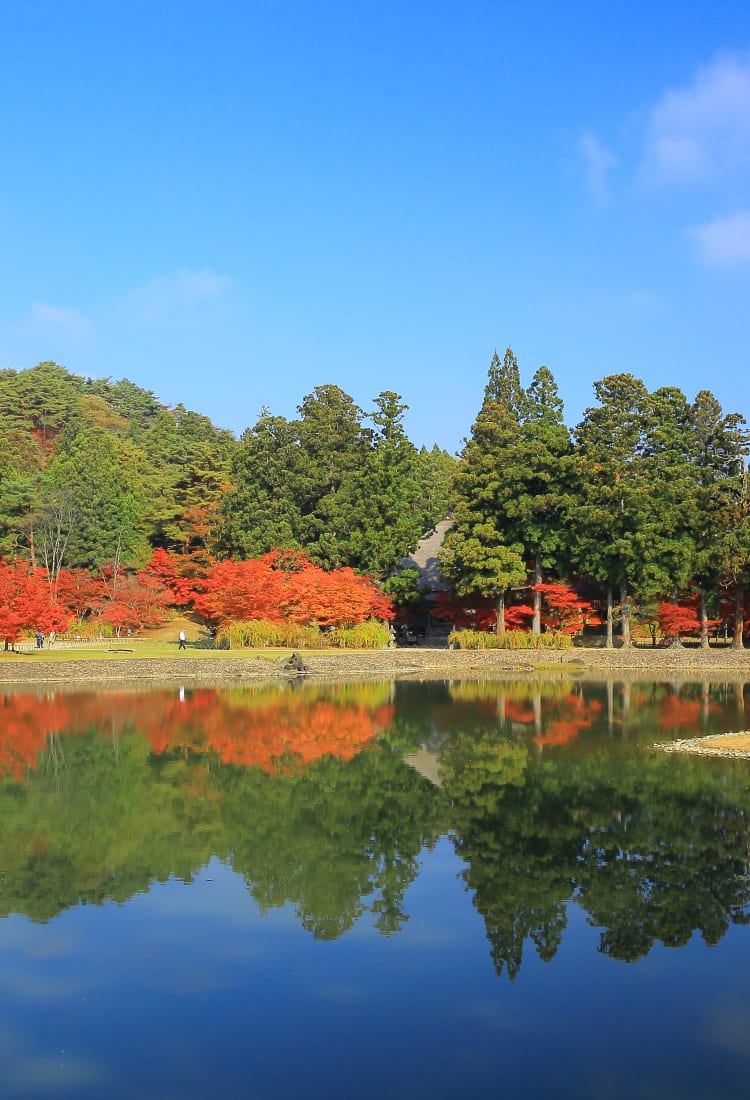 Hiraizumi (UNESCO)
Step back in time to a golden past
Explore Hiraizumi's immaculate temples and historical artifacts from the 11th and 12th centuries
Located in the southwestern part of Iwate Prefecture


, Hiraizumi


has over 3,000 National Treasures and historical sites surrounded by idyllic gardens. The Tohoku region


in Japan's northeast thrived in the 12th century under the reign of the Oshu Fujiwara clan, and Hiraizumi


was the center of this prosperity.
Highlights
Visiting Chusonji Temple and see Konjikido Golden Hall, an immaculate structure covered in gold-leaf dedicated to the Buddha of Infinite Light
Motsuji Temple, where locals have restored the structure and surrounding gardens to replicate its appearance centuries ago
The wooden carved statue of samurai Minamoto-no-Yoshitsune at Takadachi Gikeido Temple A Buddhist masterpiece bedecked in gold
Built by the Oshu Fujiwara clan in the 12th century, Chusonji Temple


is home to the Konjikido Golden Hall, an ornate structure covered in lacquer containing gold foil and studded with gold and silver, a symbol of the gold culture of Hiraizumi


. Peer inside to find numerous Buddhist statues and detailed decor. After viewing the Konjikido, go to the temple's Sankozo storehouse to see additional historical artifacts and Buddhist works that attest to the high degree of artistry that characterized this ancient period of history. Perfectly retaining its appearance from centuries ago
Adjacent to Chusonji Temple


is Motsuji Temple


. The temple and surrounding gardens retain all the characteristics they did over 1,000 years ago. Though the structure was destroyed multiple times due to fire, locals reconstructed the grounds to emulate its appearance when initially built in the 12th century. Other notable artifacts
Hiraizumi


is home to numerous other temples and historical sites. Among these, you'll find the Muryokoin Ruins


, where the original temple was modeled after Byodoin Temple


in Kyoto


, and Takadachi Gikeido Temple, which is known for housing a famous wooden statue of samurai Minamoto-no-Yoshitsune, a military commander who was tragically betrayed by a trusted ally in the late 12th century.
How to Get There
Hiraizumi


is accessible from Tokyo via the JR Tohoku Shinkansen Line. Upon arriving at Ichinoseki Station, transfer to the local Tohoku Line and ride to Hiraizumi Station. The entire trip takes approximately two hours and 40 minutes.
* The information on this page may be subject to change due to COVID-19.