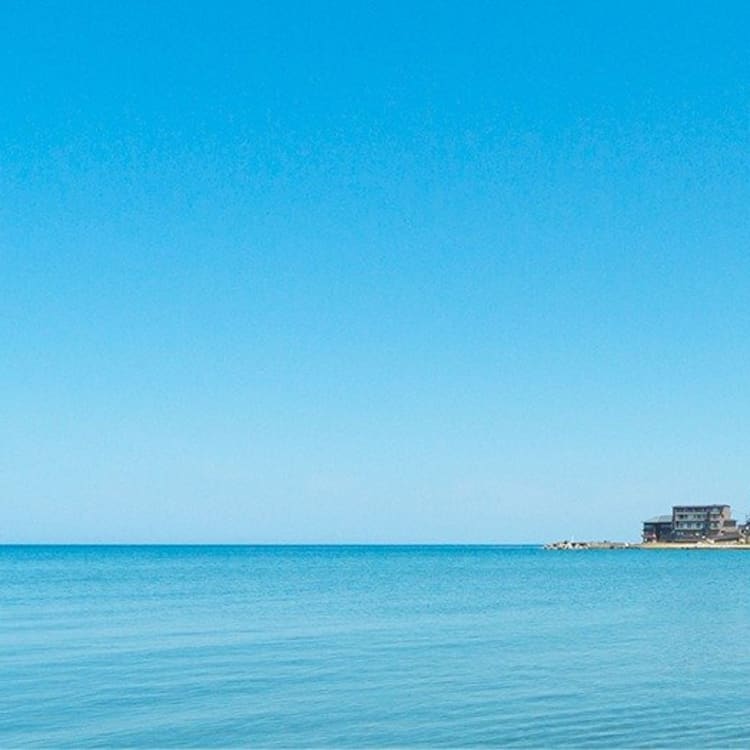 Shikoku Adventures
Recommended length: 12 days
The 12-day Shikoku itinerary takes you through one of the most diverse and interesting major islands of Japan. It starts out cycling, then progresses through canoeing, rafting and hiking to shrines, rustic towns, high-altitude natural wonders and beautiful canyons – winding up on the stunning art island Naoshima.
Art, nature, contemporary and ancient culture all coexist in Shikoku; it's home to some of the most sacred sites of Buddhism and Shinto, as well as some landscapes unlike any other in Japan or the world. Immerse yourself!
Nametoko Gorge
Iya Valley
Naoshima Art Island
Day 1


Island Cycling
Arrive in Onomichi via the JR line, and get your cycling gear on. The Shimanami Kaido is an expressway connecting the islands of the Seto Inland Sea and its cycling bridges are modern, beautiful and safe; a stunning way to see the islands. It's 70km in total, but can still be managed in a day (though we'll break it up). En-route you can stop off at Omishima Island, a hotspot of contemporary art and architecture with a selection of fascinating museums. Naoshima may be the more famous art island for now, but Omishima is racing to catch up.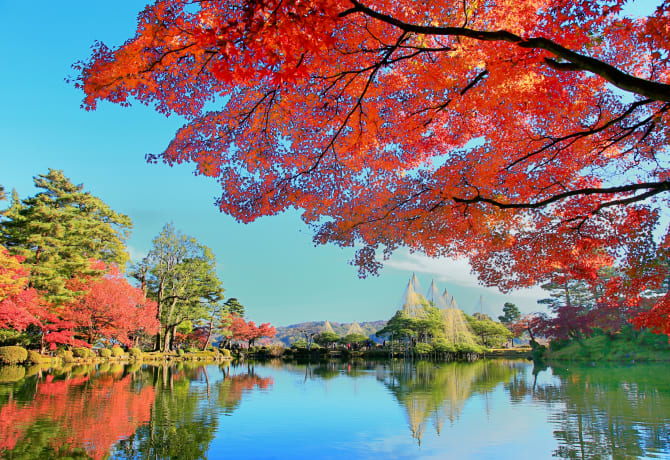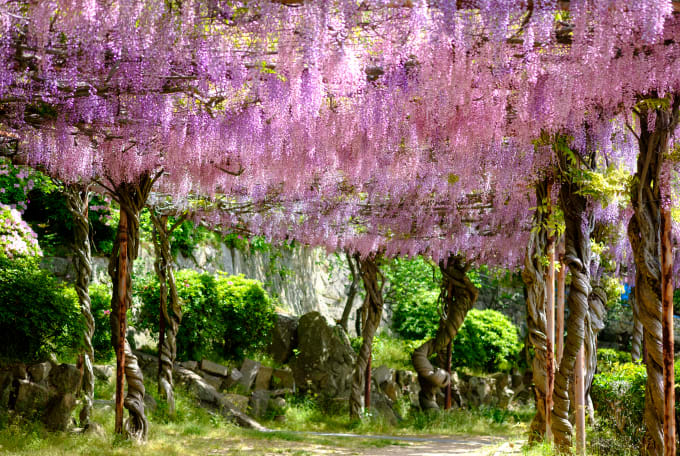 Senkoji Park
A short walk from JR Onomichi station is the very pretty Mt Senkoji, where travelers can enjoy cherry blossom, wisteria, azaleas and a gorgeous view.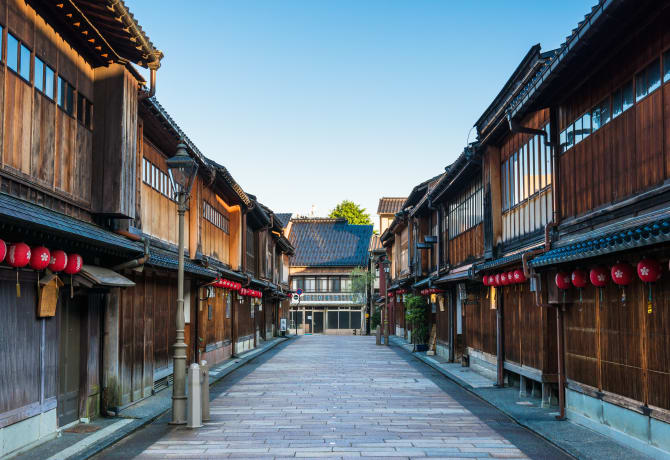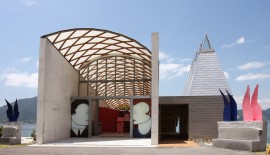 Tokoro Museum of Art
One of several art museums on Omishima Island, Tokoro features contemporary art with a dash of humour and irreverence – well worth a visit.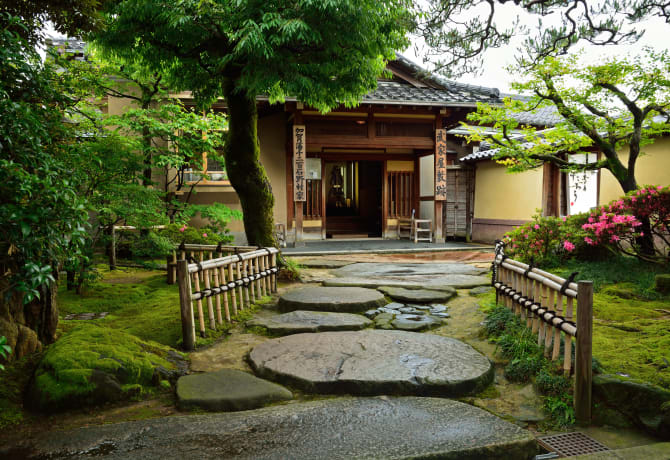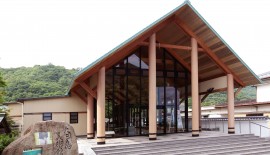 Omishima Museum of Art
Located next to the Oyamazumi Shrine, the Omishima Museum of Art exhibits close to 1,000 works of Japanese modern art, from paintings to bronze work.
Day 2

Historic Matsuyama
From Omishima, finish cycling the Shimanami Kaido at Imabari (which is famous for its towels!). Then take the train to Matsuyama—the largest city on Shikoku and the setting for the beloved Japanese novel Botchan.   Here, Matsuyama Castle is an intriguing example of a castle from feudal Japan, while other attractions include the famous Dogo Onsen hot spring resort, along with its public bathhouses including Honkan—built during the Meiji period. Refresh yourself here in imperial style, and enjoy the local atmosphere from a ryokan.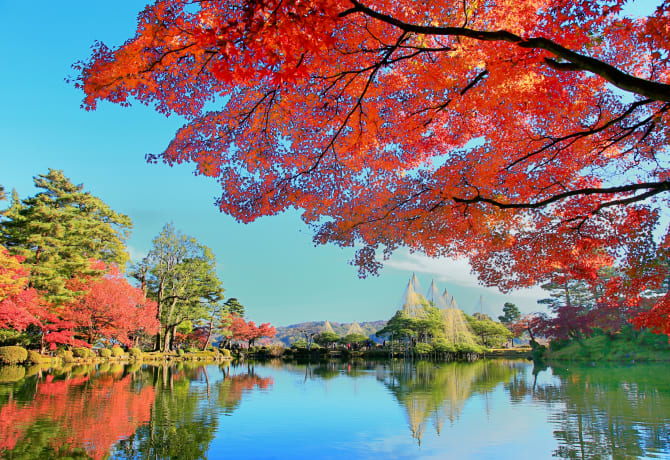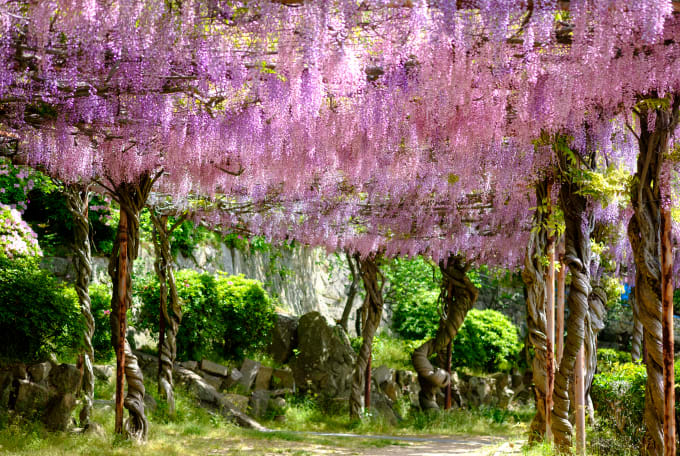 Matsuyama Castle
With multiple wings and turrets, Matsuyama Castle is one of the most interesting of Japan's 'original' (or largely complete) historical castles.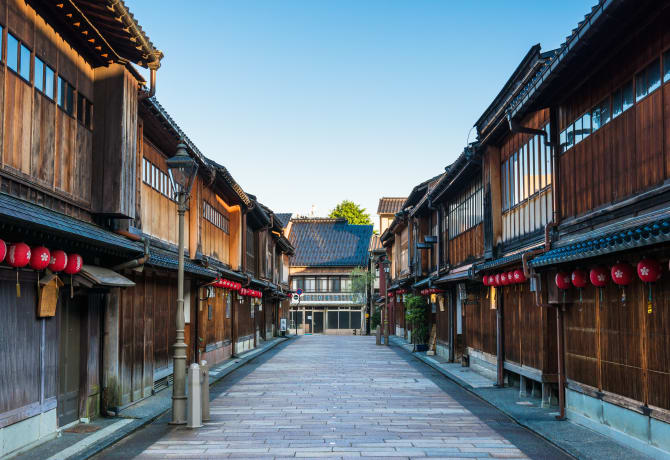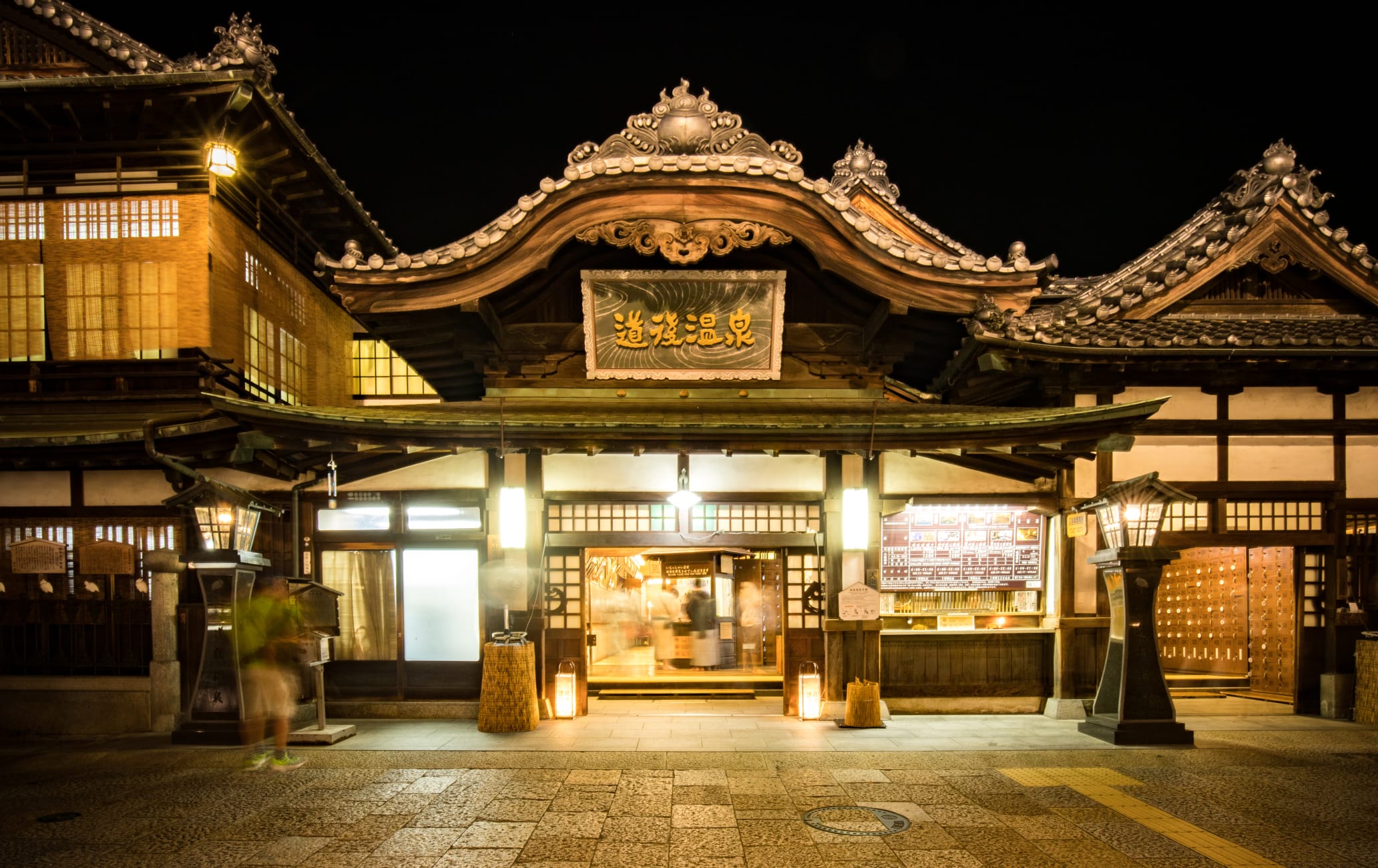 Dogo Onsen Honkan
One of the inspirations of Spirited Away, this famous bathhouse is divided into Baths of the Gods and the Spirits – and was a favourite of the Imperial family.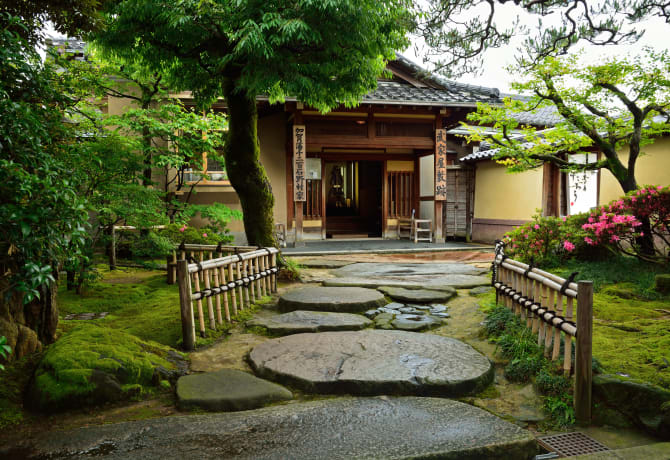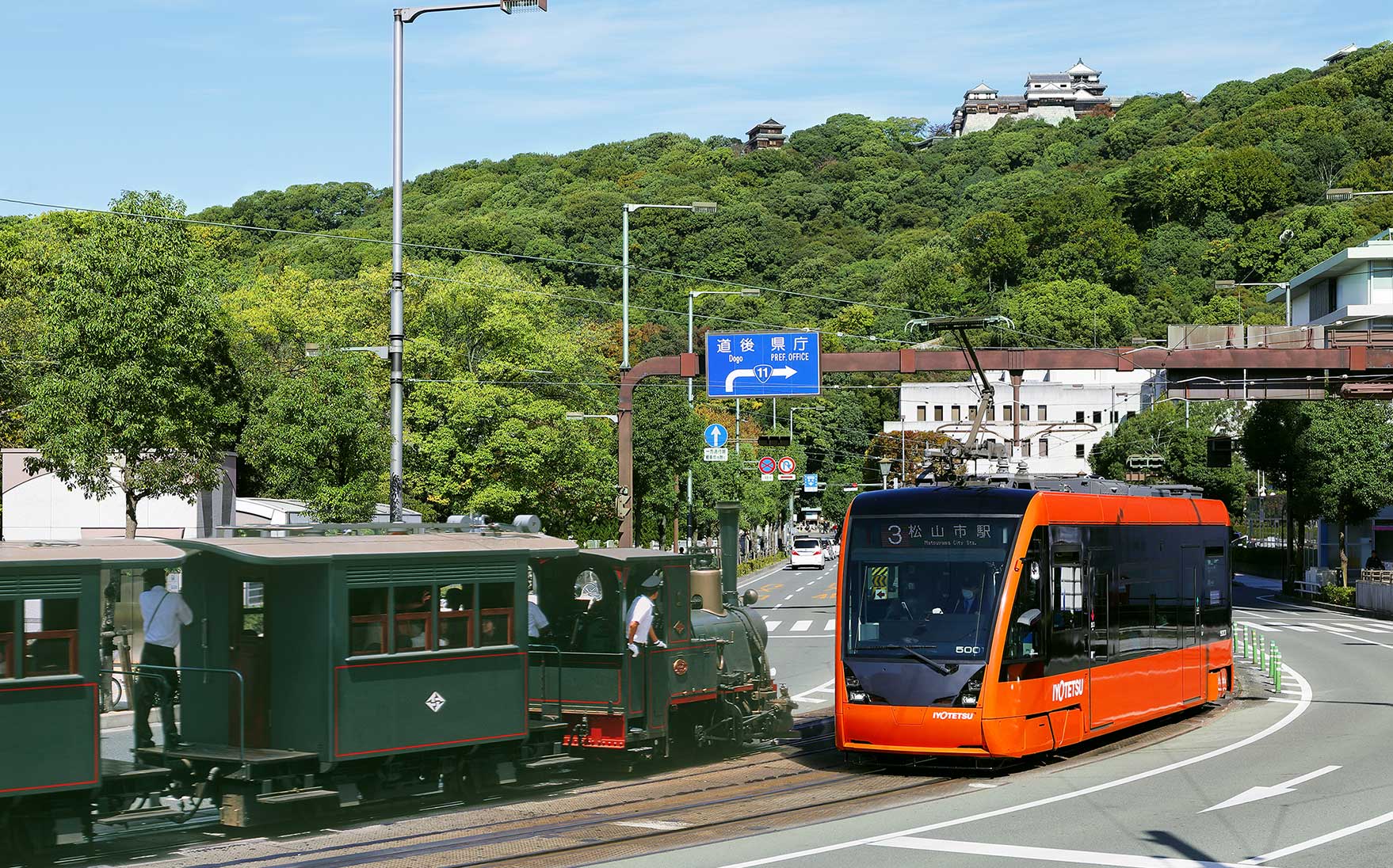 Botchan Train
Modelled after the original steam trains that used to run on the Iyo Railway, this train instantly conjures up the world of Natsume Soseki's literary gem.
Day 3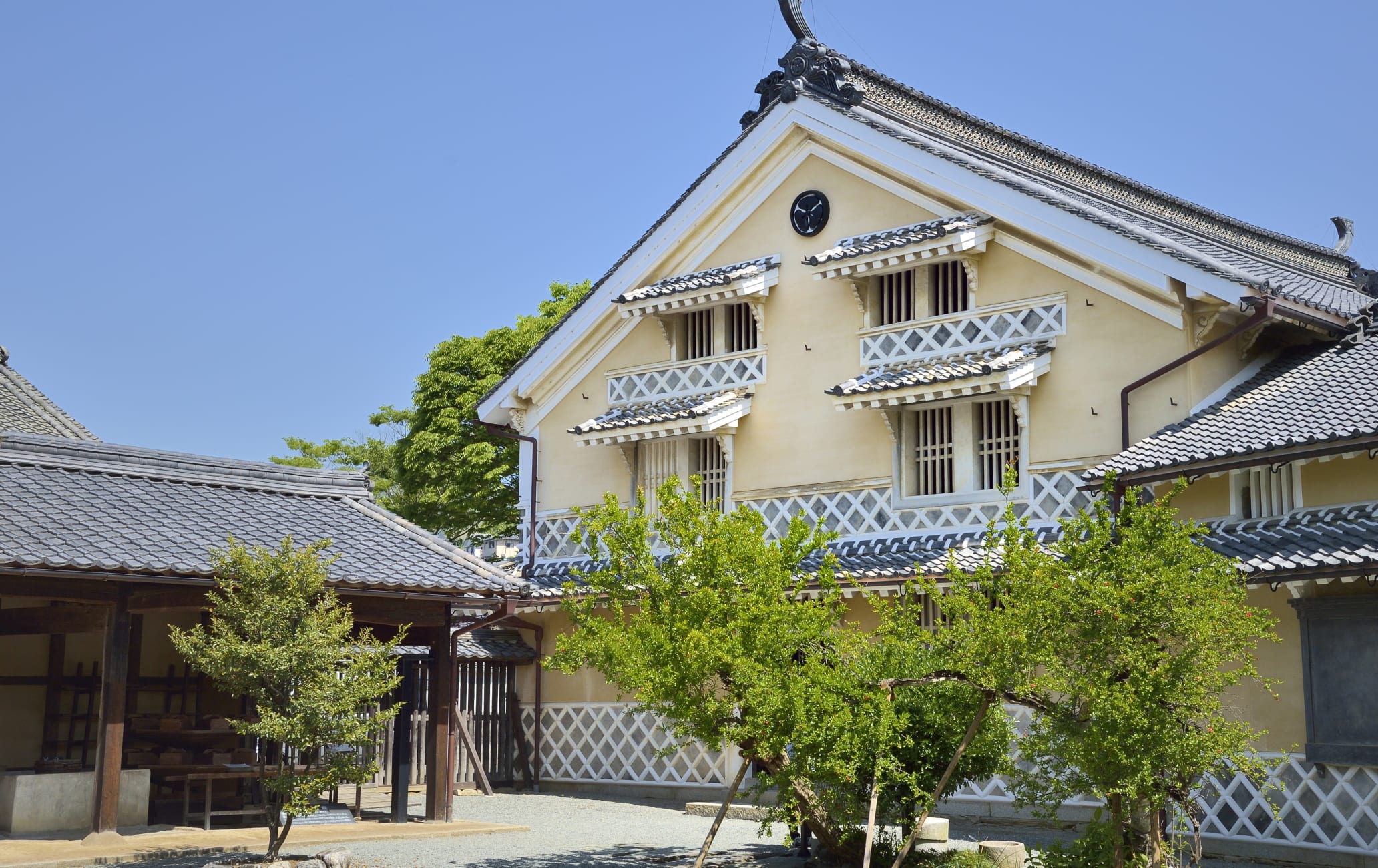 Rural Uchiko
Tobeyaki porcelain, where travellers can engage in hands-on activities in the famous production centre.   A half-hour train ride brings you to Uchiko, a picturesque town that used to thrive on wax and paper production but now is a wonderful remnant of Japan from the old days. As well as touring the Yokaichi old town and its history museum, Uchiko contains a terrific reconstructed Kabuki theatre. Afterward, head to Ishidatami district for a relaxing rural overnight stay.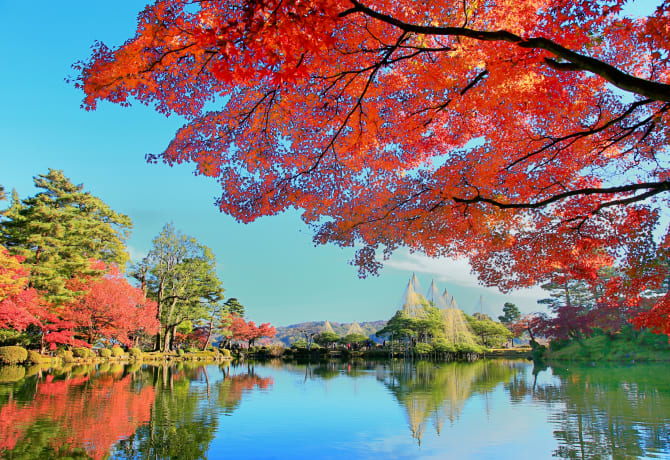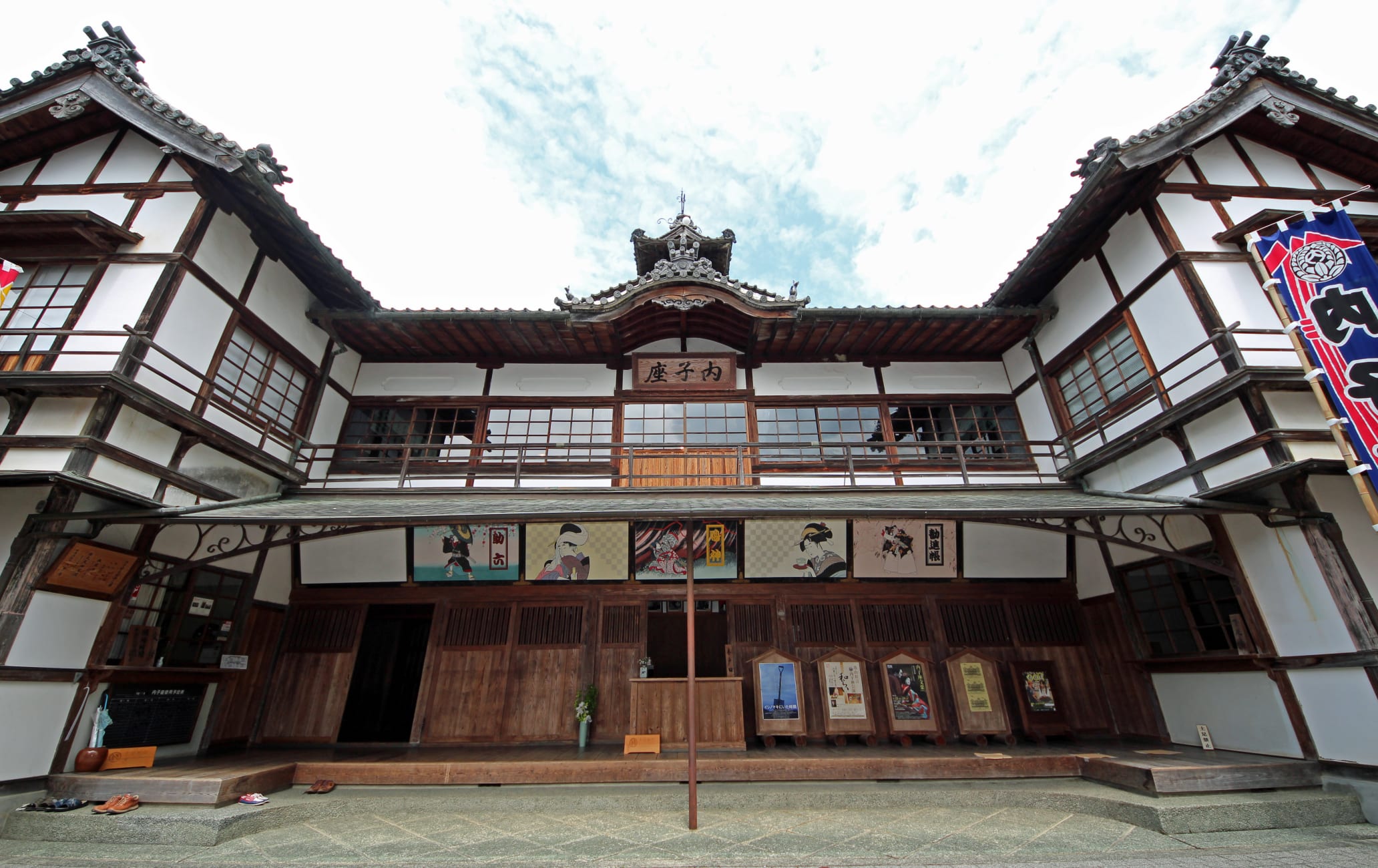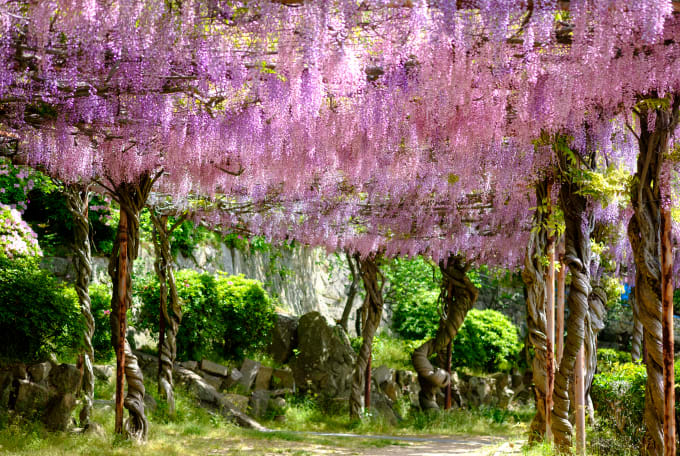 Uchiko-za Kabuki Theater
A full-scale theatre built in 1916, this is fully operational with trap doors, passageways and a revolving stage—a window into Japanese dramatic innovations.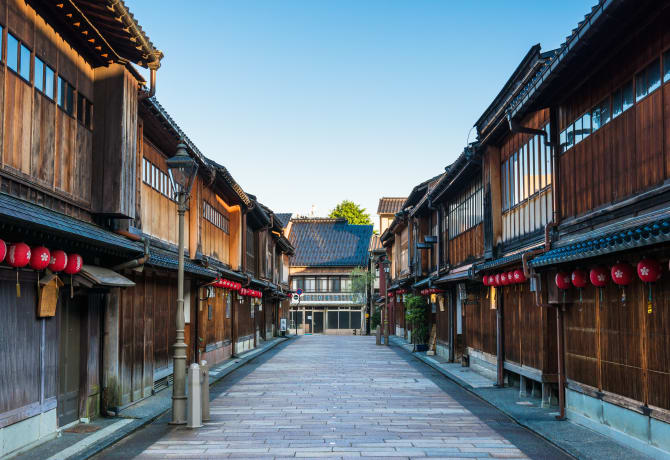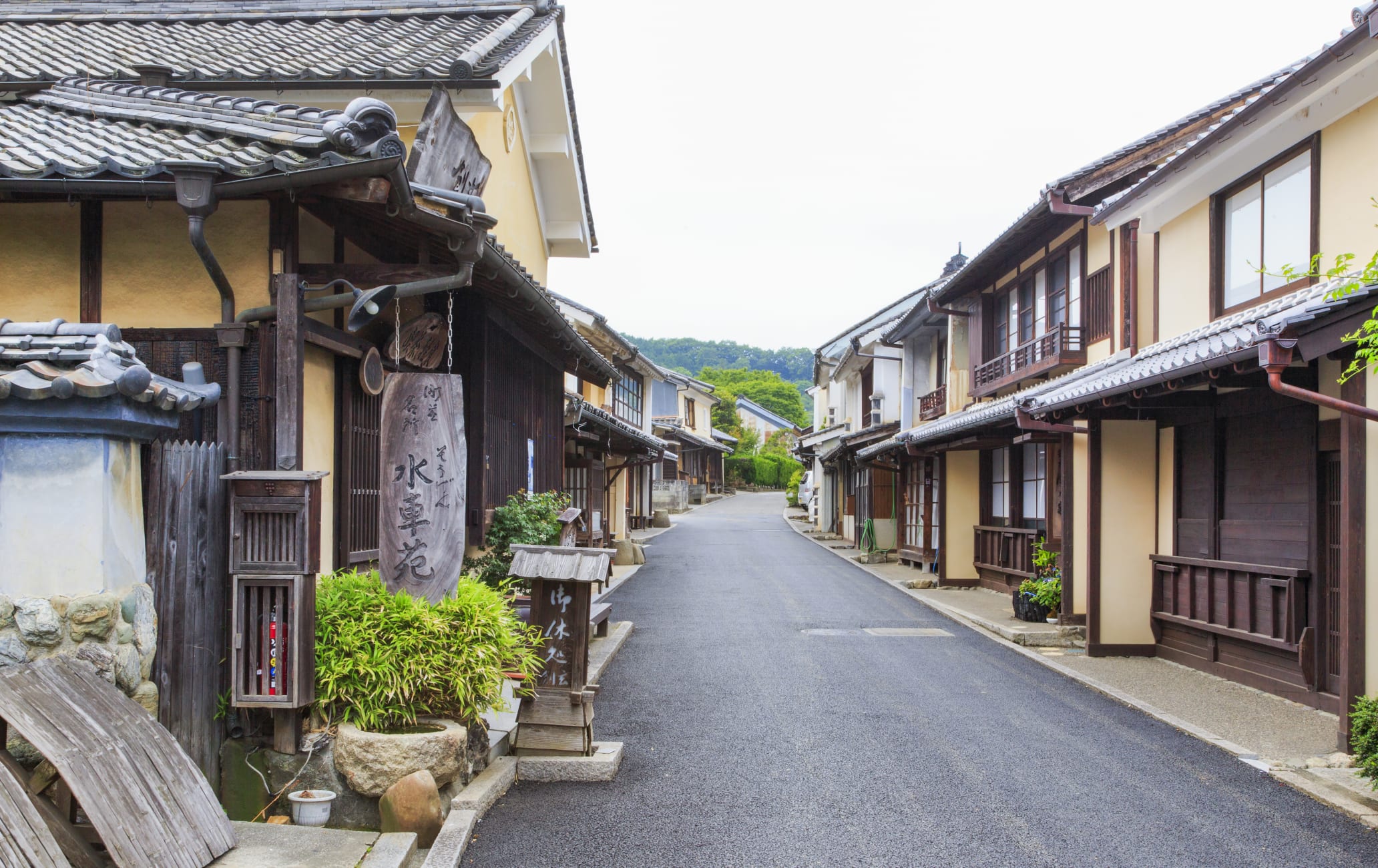 Yokaichi Gokoku
A 600-metre-long street full of antique merchant houses and shops, this wondrous historical district instantly conjures Uchiko's prosperous past.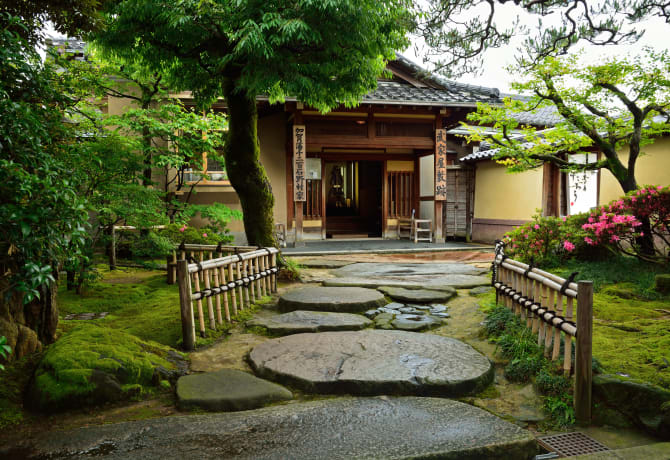 Kamihaga Residence
The home of a prestigious wax producing family, Kamihaga Residence complex consists of a Meiji-era home and a fascinating museum about waxmaking.
Day 4

Canyoning
The next stop is Nametoko Gorge, accessible by car after an hour train south to Uwajima. The drive is pleasant but as the road narrows, you'll know you're close …   Nametoko Gorge (or Canyon) is full of monkeys, deer, buzzards and frogs, enough to be fascinating to any amateur naturalist – but the real attractions are the opportunities for canyoning—the pool at the base of Yukiwanotaki is known to inspire awe, at once exciting and profoundly relaxing. Afterward, drive to Shimanto to bed down for the night.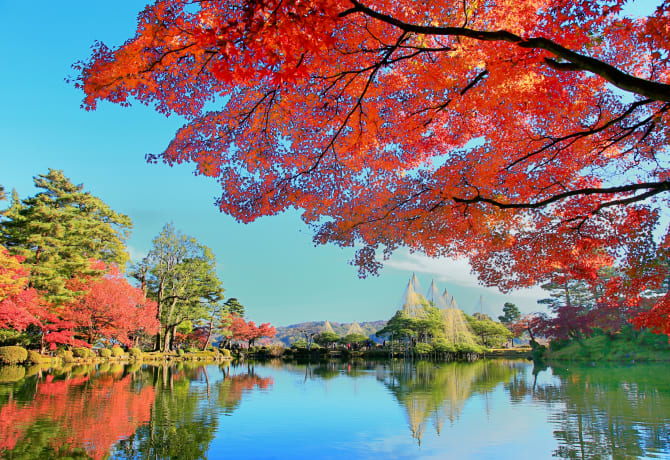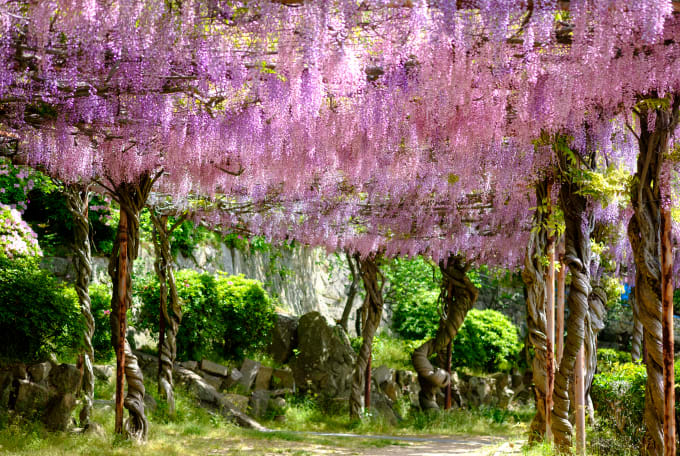 Yukiwanotaki
Yukiwa Waterfall is one of Japan's 100 best waterfalls, cascading gently down a slope and creating intricately beautiful patterns in its water as it goes.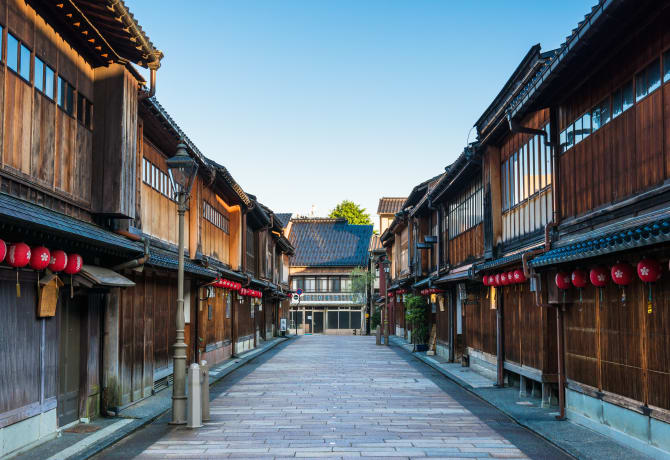 Nametoko nature trail
The forests around Nametoko are complex and varied, and hiking through them is a superbly refreshing experience. Pick walks of any length you like.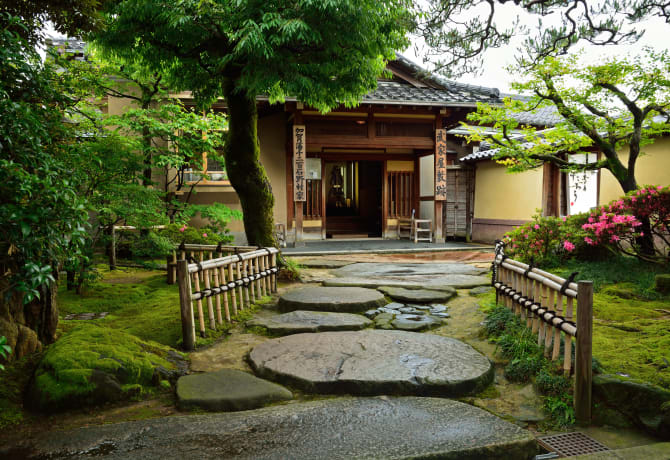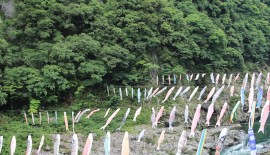 Canyoning activities
Whether sliding, diving, rappelling or climbing, canyoning in Nametoko is a thrilling way to get the blood pumping and to see the Japanese wilderness up close.
Day 5

Shimanto and Yusuhara
The Shimanto River is one of Japan's last surviving 'limpid streams', a slow and winding river with stunning, crystal clear waters unlike anywhere else in the country. There are no dams and the bridges are submersible. It's the perfect place to take a relaxed river journey—whether by raft, canoe or yakatabune houseboat.   Along the river, you can see Japanese hamlets in harmony with nature as well as ancient fishing techniques that have been passed along for generations. Afterward, drive to the remote town of Yusuhara to sleep in style.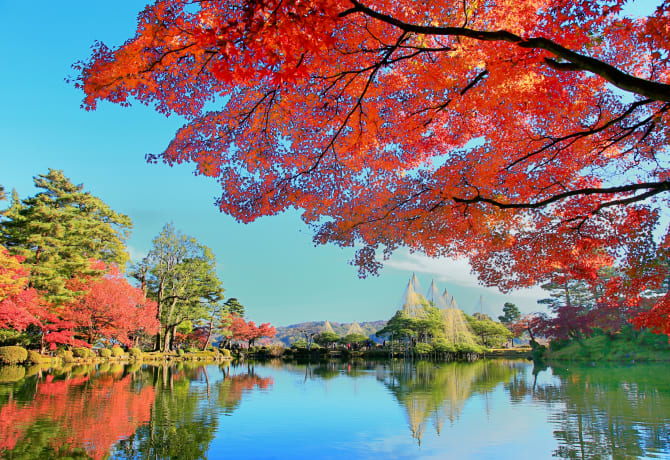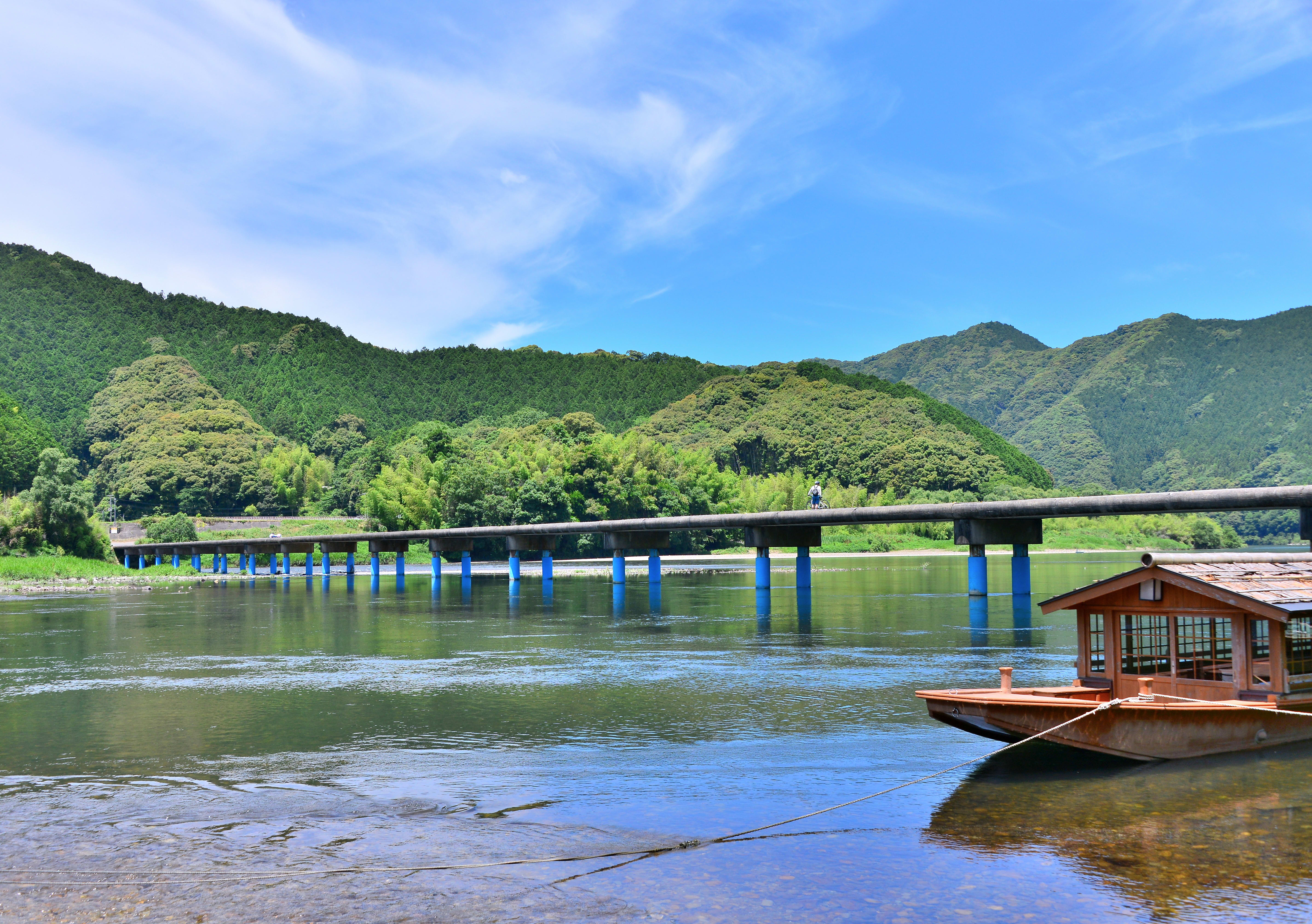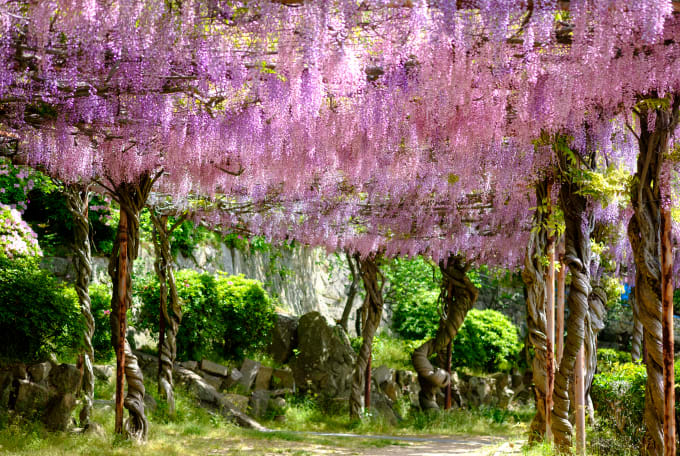 Shimanto River canoeing
One of the best ways to enjoy the serenity is via canoe or raft, which can be hired from along the shores at Shimanto City. An unforgettable place to paddle.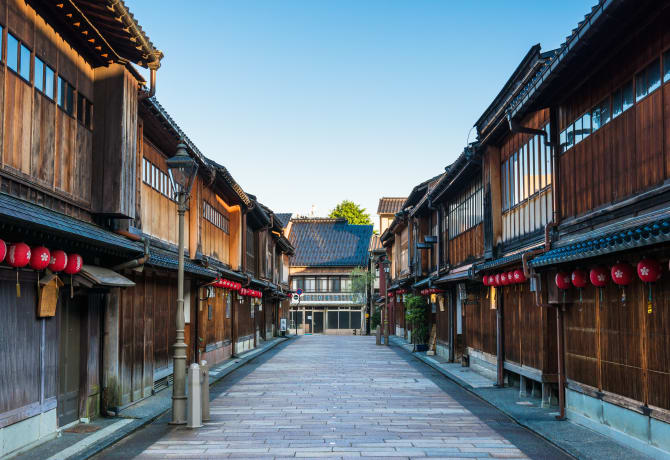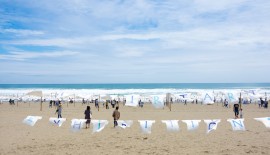 Riverside T-shirt Exhibitions
Sometimes the tiny riverside town of Kuroshio has exhibitions of its t-shirt design competition, adding up to a terrific open-air museum. Highly recommended.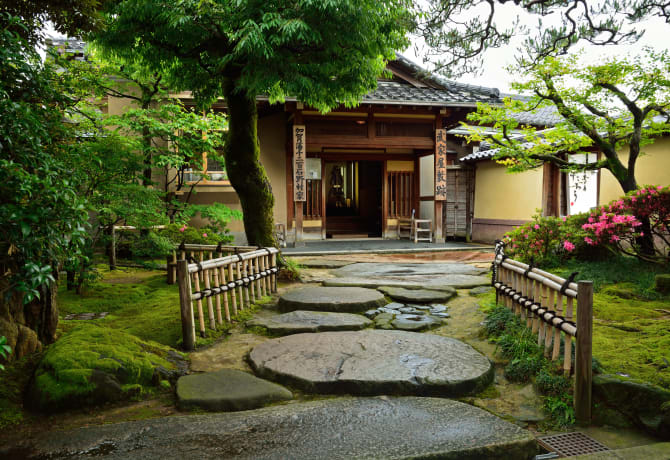 Kengo Kuma's Designs in Yusuhara
Renowned and innovative architect Kengo Kuma has designed multiple buildings in Yusuhara, including the town hall, a hotel and a bridge-shaped art gallery.
Day 6

From Karst to Kochi
From Yusuhara, continue the drive up the mountain to reach Shikoku Karst, a unique high-altitude area formed from the decay of a limestone mountain. It's beautiful all year round, and the sight from the observatory deck is incredible.   In the afternoon, head to Kochi: the small but bustling capital of Kochi prefecture. Here you can enjoy local specialties like katsuo no tataki (sliced bonito) at the delicious Hirome Market, as well as the exciting midsummer Yosakoi Matsuri festival which turns the town into a dance concert.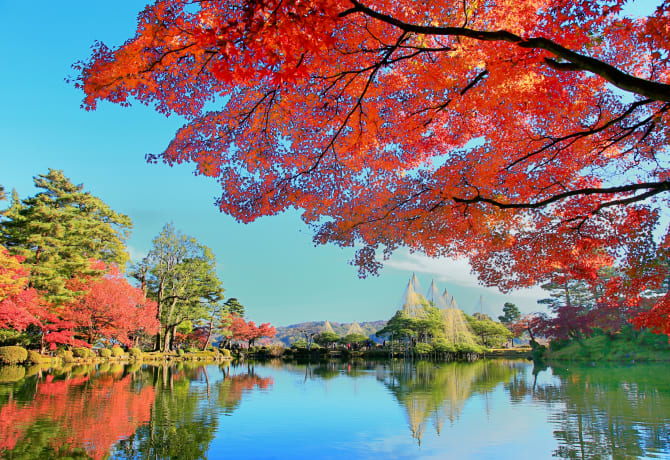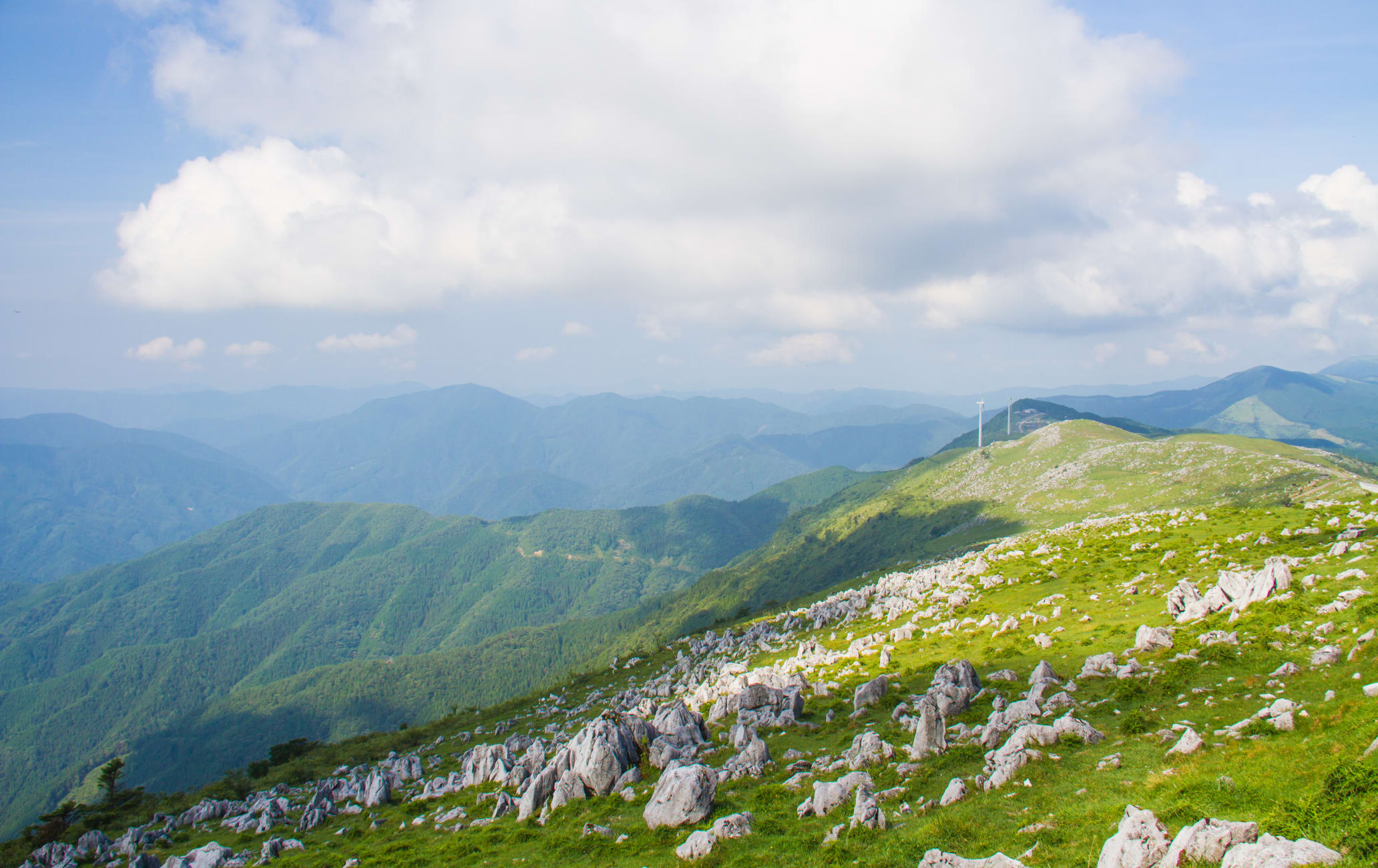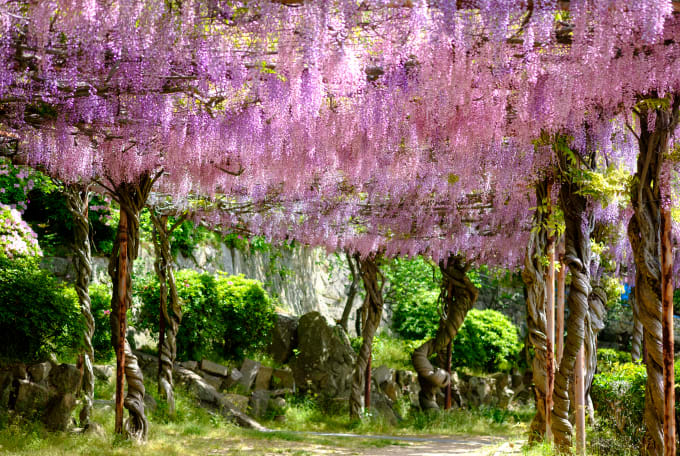 Shikoku Karst
This area's high fields, with grazing sheep and cattle, is one of the region's most unique sights. Make sure you make it to the observatory for its panoramic view.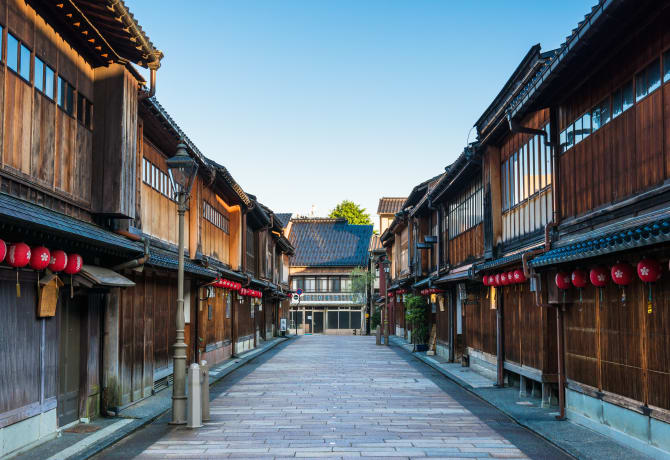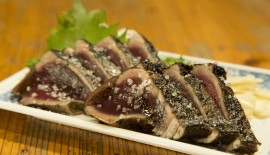 Hirome Market
This convivial, dynamic and above-all tasty market is part food court, part local gastronomical mecca that's all about the Kochi spirit of friendliness and deliciousness.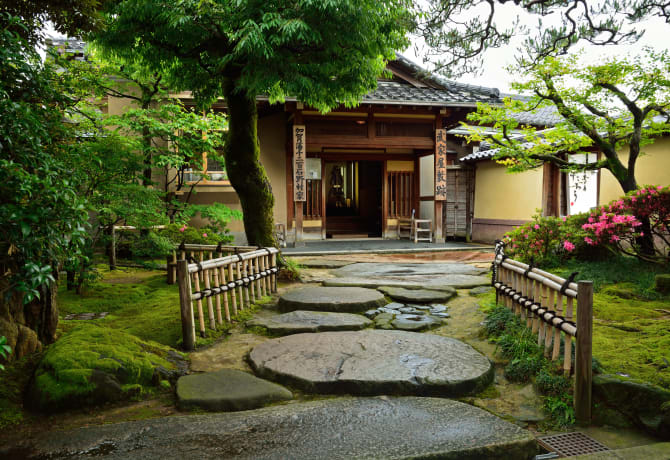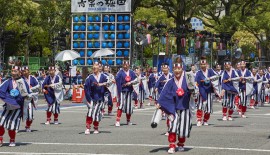 Yosakoi Matsuri
One of Japan's biggest festivals, this colourful display features hundreds of dancers with 'naruko' wood clappers and fabulous coordination. A must in summer.
Day 7

Kochi Redux
This town has many more surprises in store. Kochi Castle is one of them, a well-preserved 17th Century wonder which houses local artefacts. Others include the fascinating Sakamoto Ryoma Memorial Museum, its neighbouring Katsurahama Beach, and the Makino Botanical Garden which is built into a mountain.   Take your time in all of the above, then head by car to Oboke-Iya, a beautifully secluded town containing one of the most highly regarded hot springs in all of Japan. This will be your jumping off point for the activities of Day 8.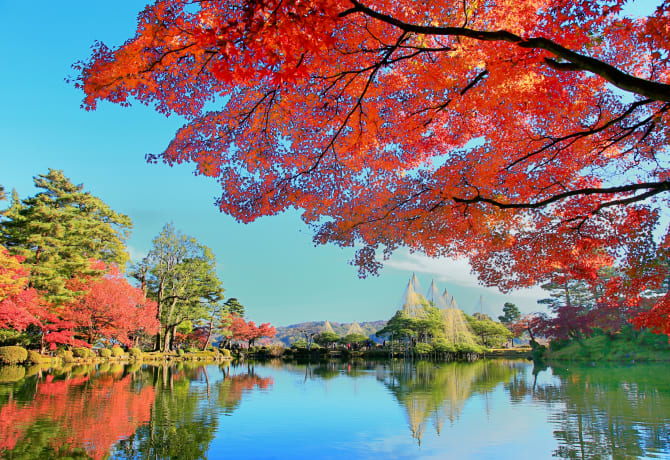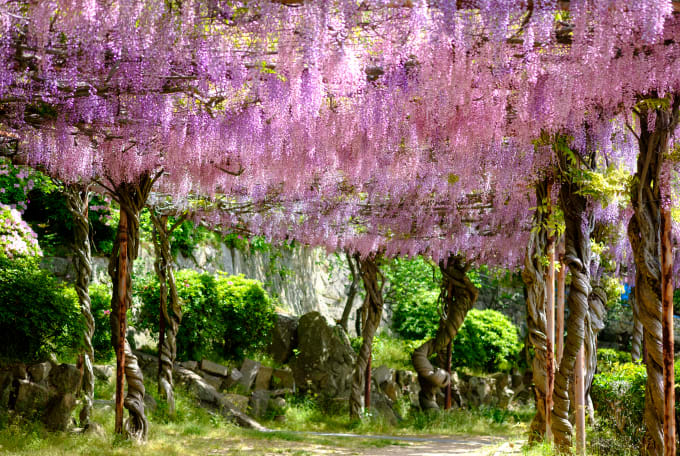 Makino Botanical Garden
Tomitaro Makino was a renowned local botanist, and his gardens honour his legacy with varied and beautiful terrain and over 3000 species of flora on display.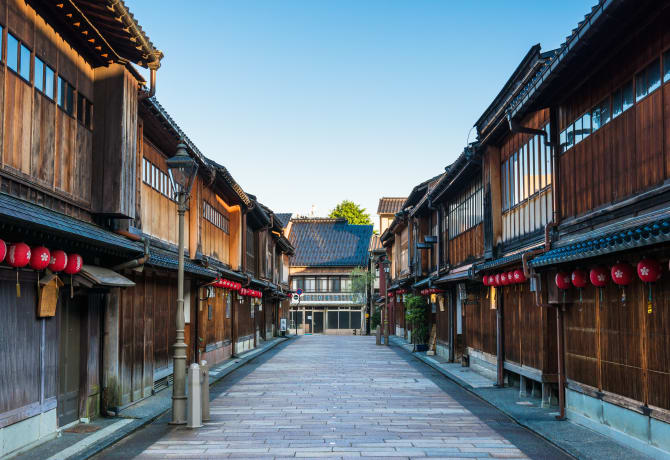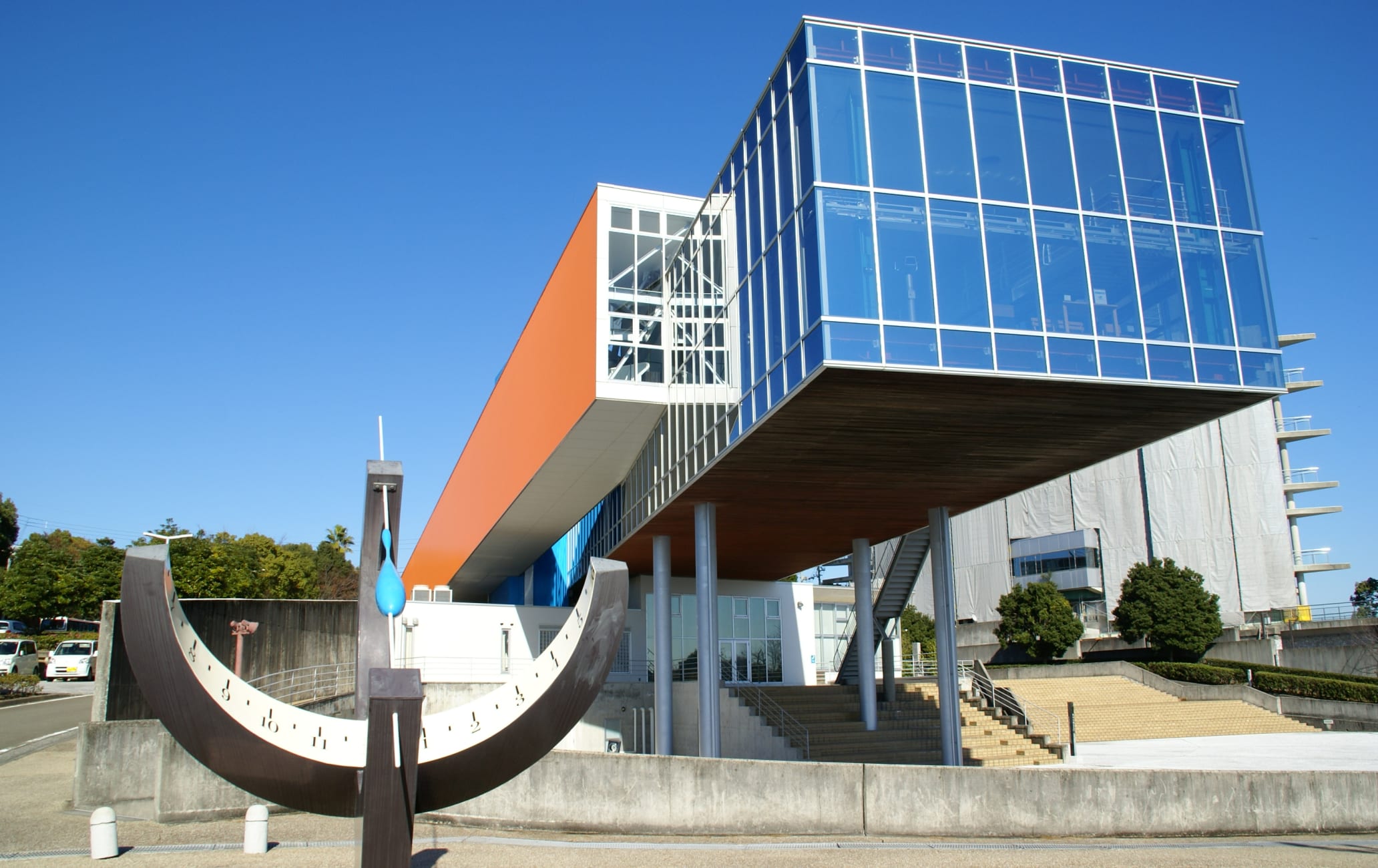 Sakamoto Ryoma Memorial Museum
Learn the history of Sakamoto Ryoma, the samurai-turned-politician who helped to overthrow the Tokugawa shogunate in the 19th Century.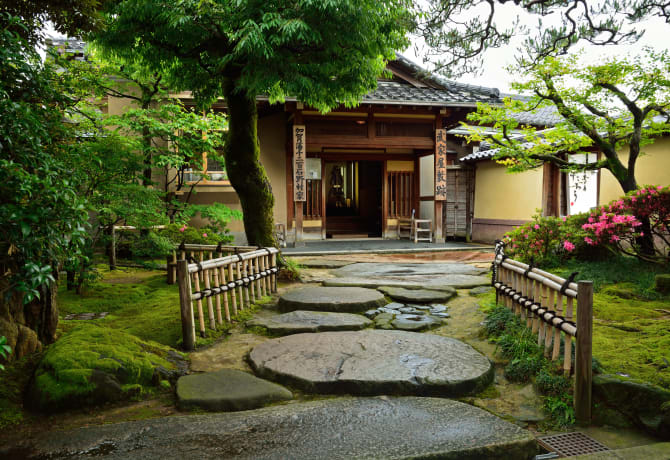 Katsurahama Beach
Nearby, Katsurahama is a very pleasant beach with iconic white waves and green palms. Swimming is forbidden but there's plenty to enjoy in the area.
Day 8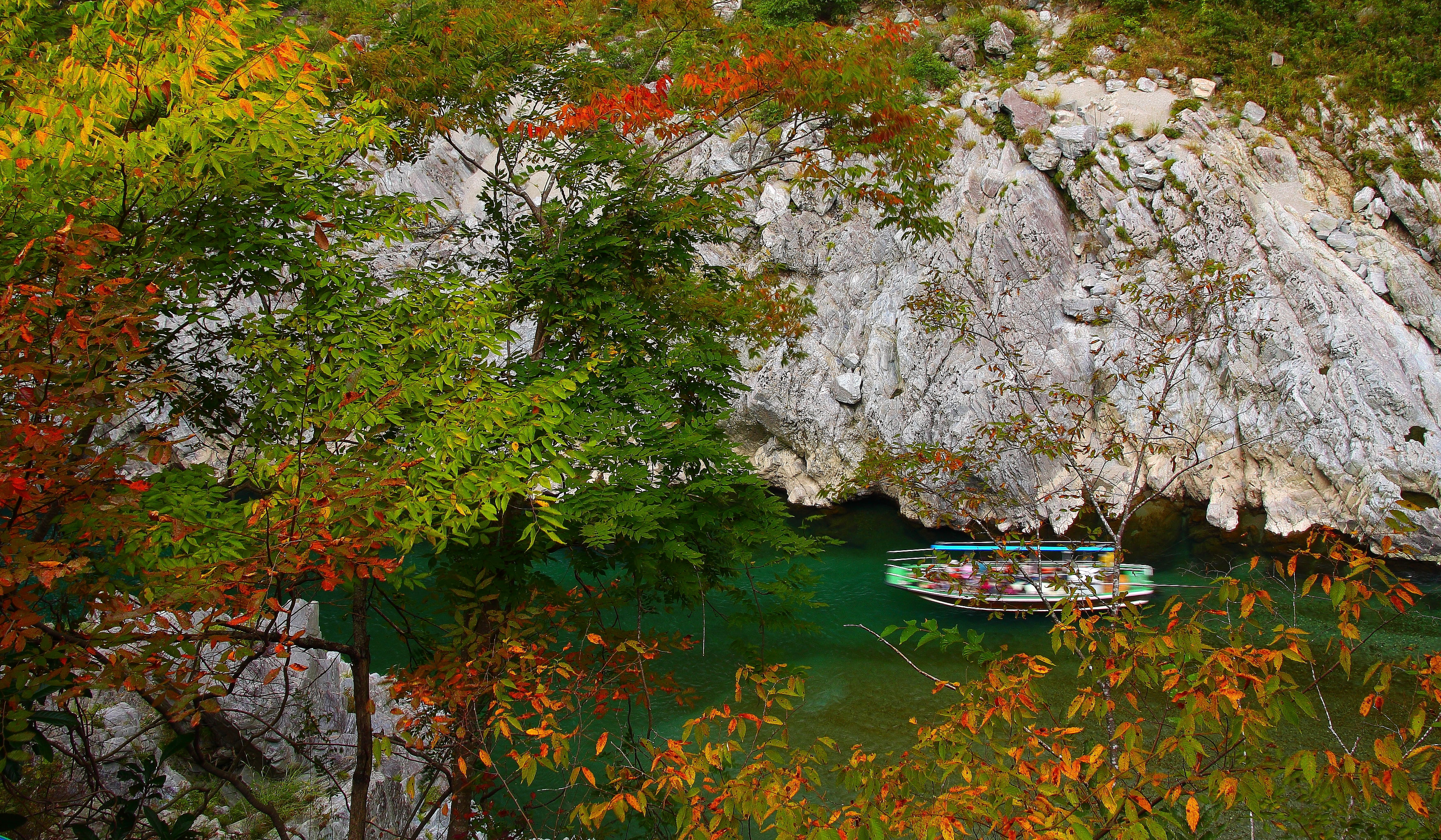 The Iya Valley
The Iya Valley and its surrounds are among the most special natural areas in Japan. The rapids of the Yoshino-gawa River have created unique, stunning canyons and valleys, which can be enjoyed from below (via pleasure boat) or above (the statue of the Peeing Boy, the vine bridge and more).   Afterward, head to the Chiiori Trust to lose any sense of time among the refurbished ancient houses, then conclude the day with a stay in a thatched hut (or elsewhere) in Miyoshi-city, where timelessness meets all the comforts of Japanese modernity.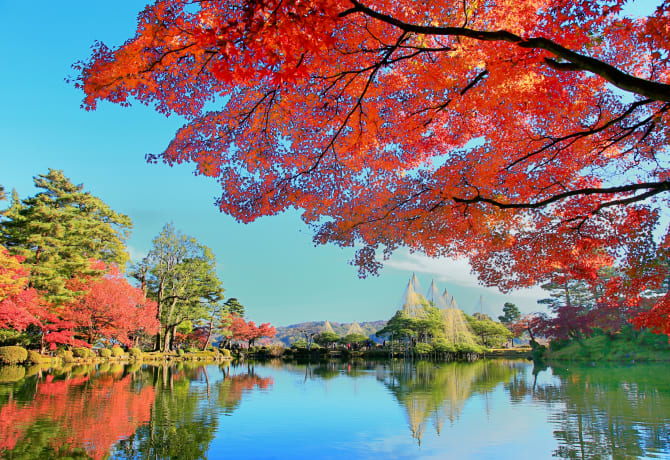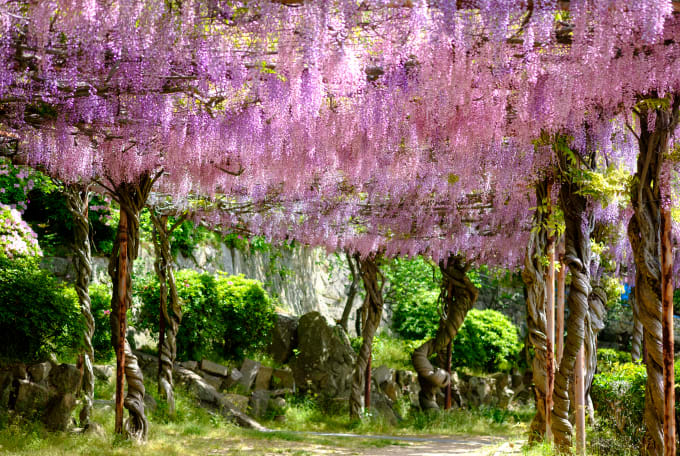 Obokekyo Canyon
To get up close and personal with the Iya area, take a pleasure boat through the canyon — the feeling is like being at the bottom of a river looking up at the rocks.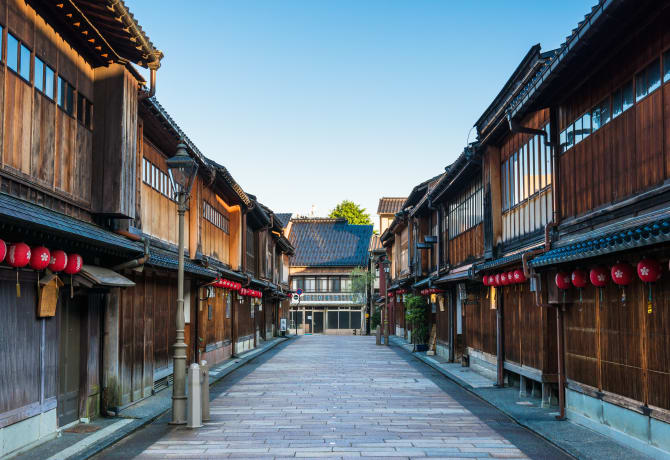 Iya-no-Kazura Bashi
Built by samurai over 800 years ago, this bridge was built out of vines so that it could be easily cut down – the result is a thrilling way to cross the gorge.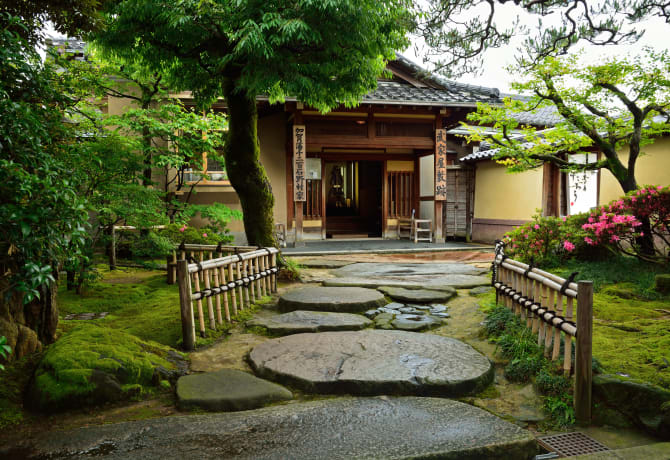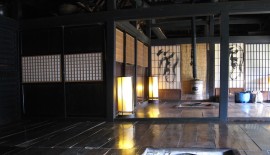 Chiiori Trust
Meaning 'House of the Flute', Chiiori is the serene and timeless home to the Chiiori Trust – a foundation to revitalise the Iya Valley and preserve its population.
Day 9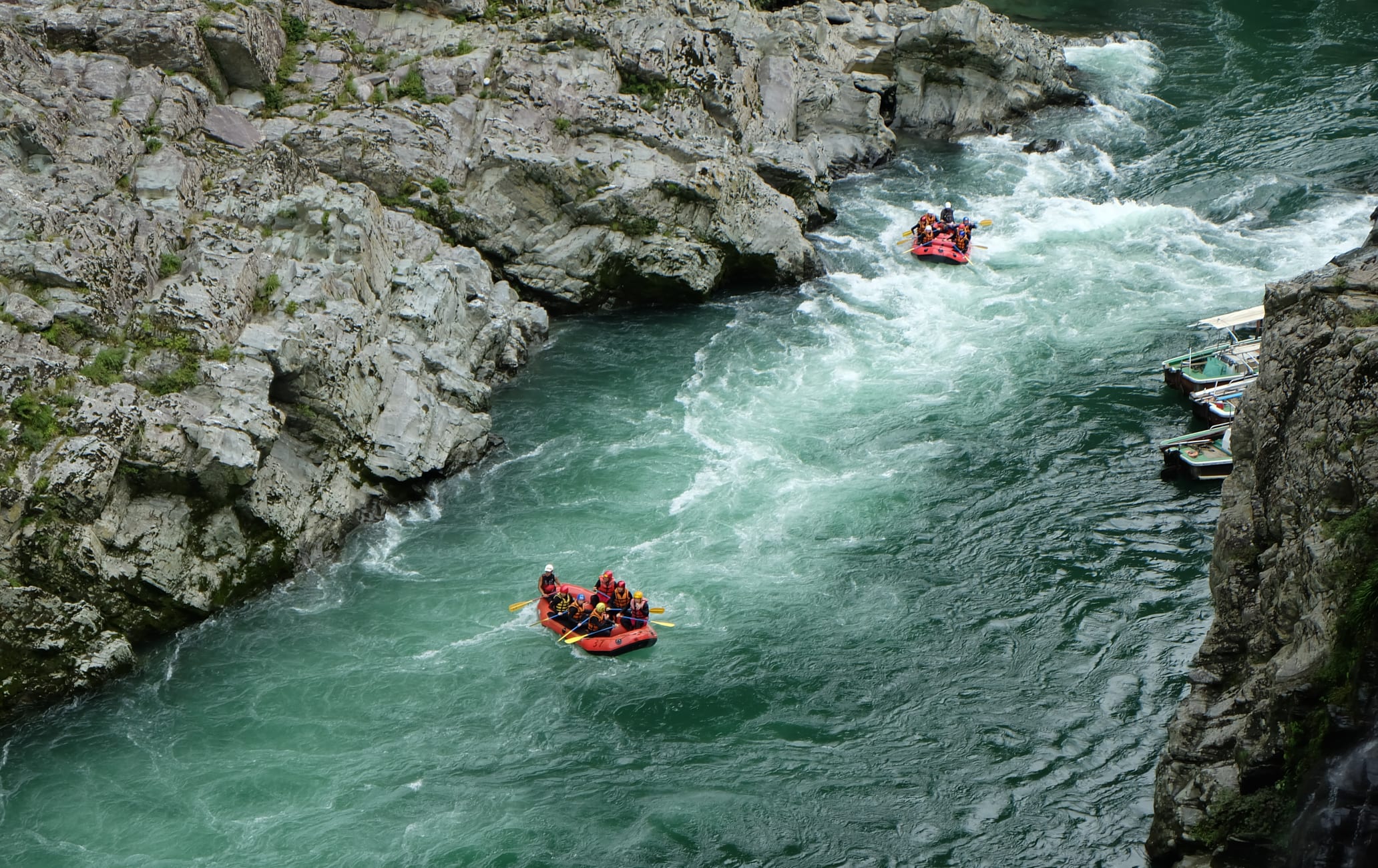 Rapids, Dance and Ramen
In the morning, drive back to Oboke to get a dose of adrenaline with a white-water rafting tour down some of the most impressive rapids in the world.   Having done so, the next stop (two hours by car) is Tokushima city, a town known for its dancing and known for its ramen. Try both – the dance hall known as Awaodori Kaikan is also a dance museum, and can be found at the base of Mount Bizan not far from the city centre. Ramen, of course, is everywhere—so sample the best, return the car and get to sleep after the day's adventures.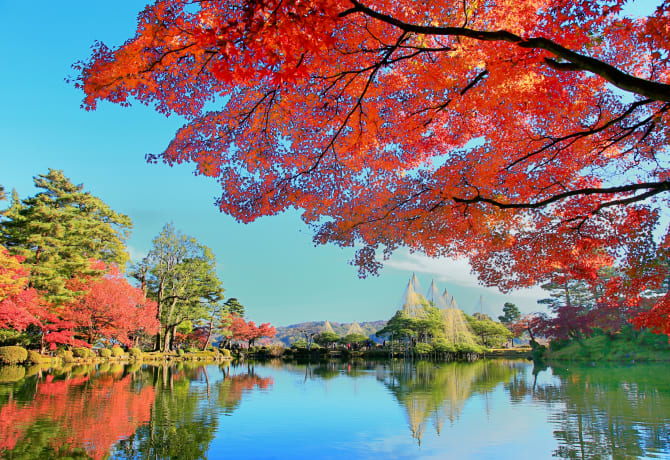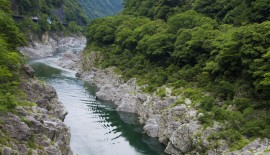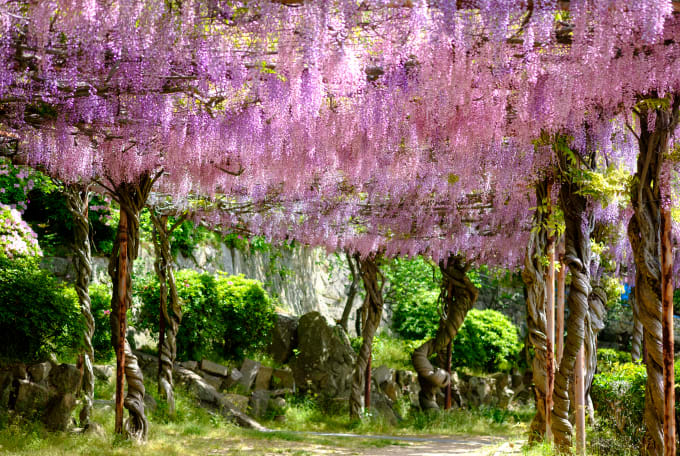 Happy Raft Oboke
Excitement and safety are the names of the game here, with experienced guides, thrilling speeds and a delicious BBQ lunch on the shore – all guaranteed.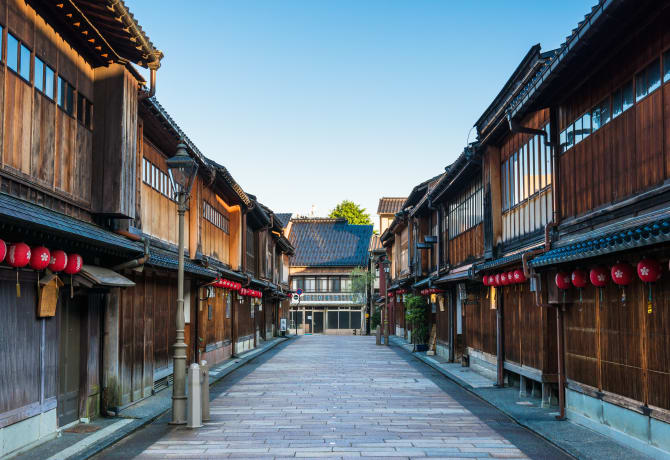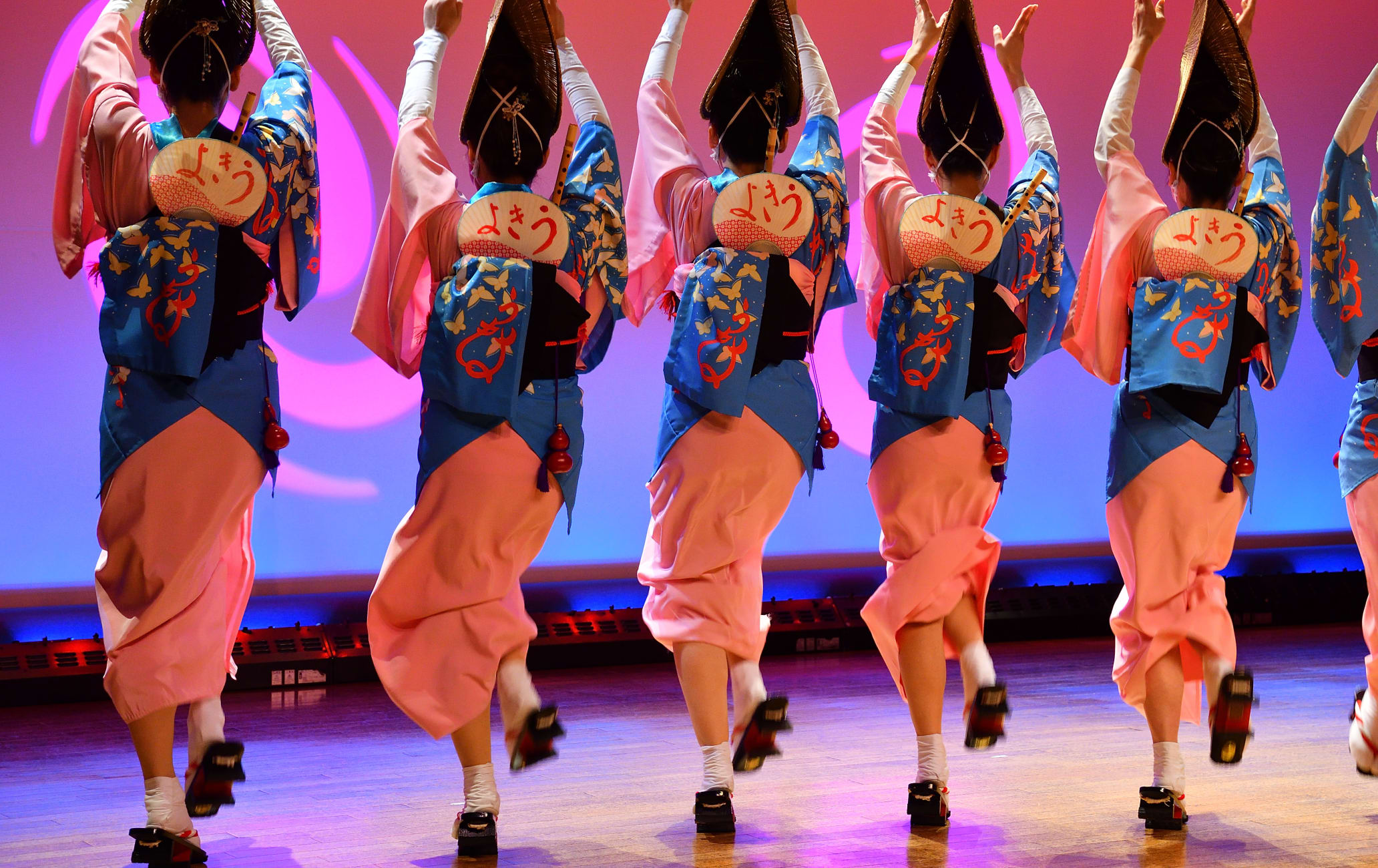 Awaodori Kaikan
The home of Tokushima's beloved Awa Odori dance festival, this museum is unlike many others – in that the exhibitions are often live, colourful dance performances.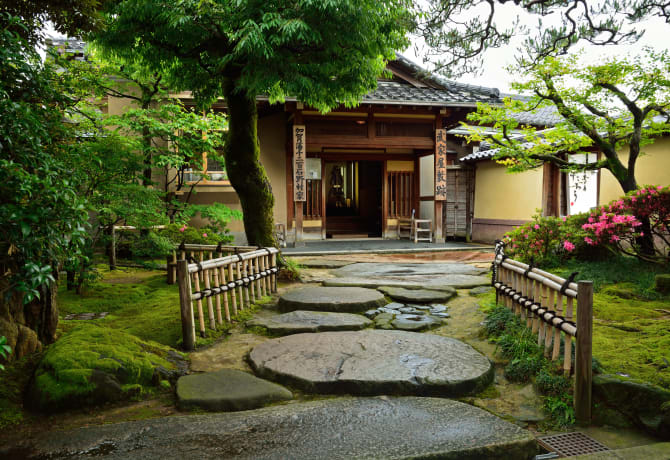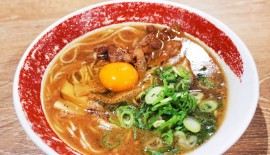 Local Cuisine
Tokushima's unique and tasty style of ramen is an export item, as is the more recent 'Tokushima Bowl' – a rice bowl with minced pork ribs. Make sure you get some!
Day 10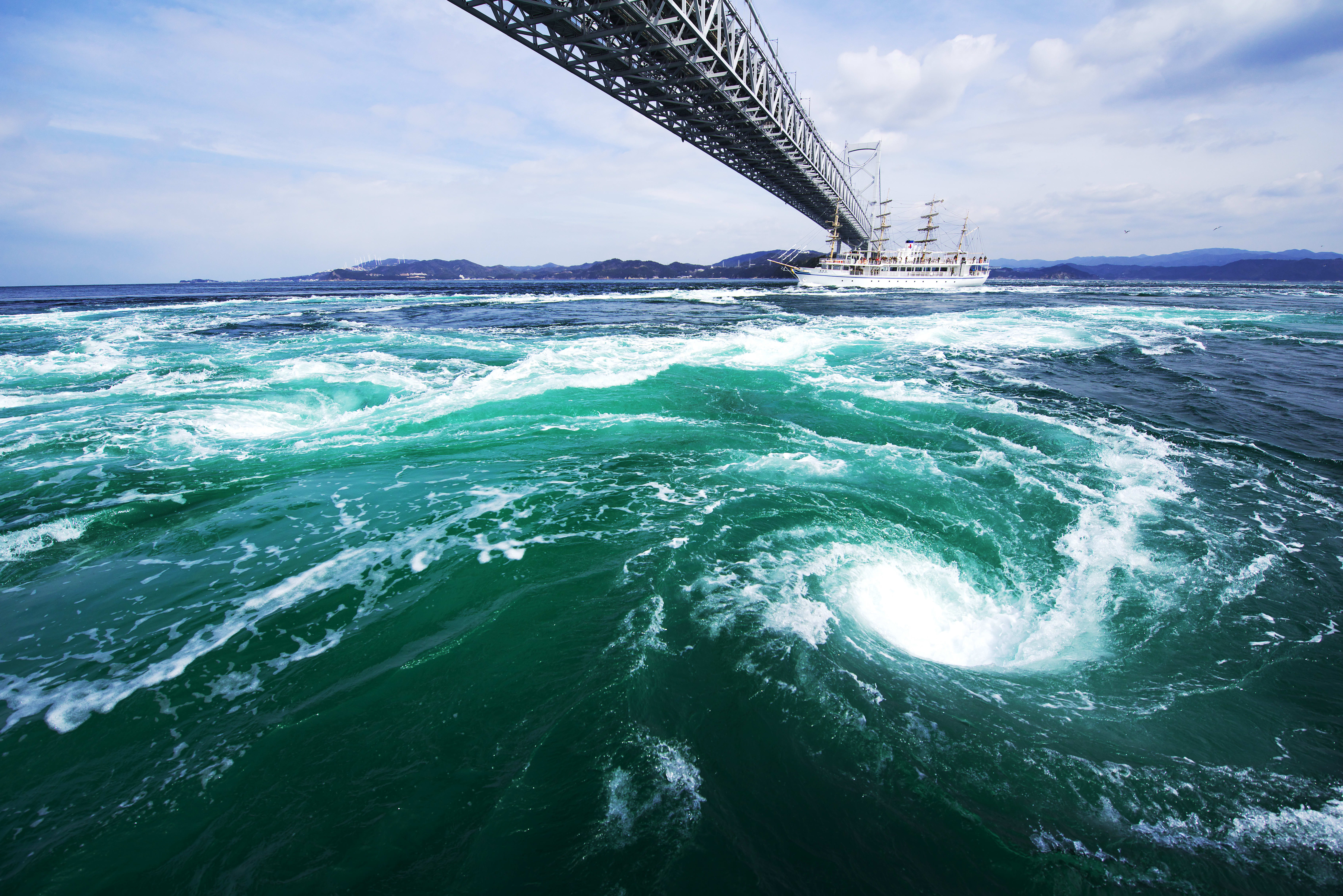 Whirlpools and Pilgrimages
Tokushima is known for its indigo production, so head to Ai no Yakata and dye a scarf or a handkerchief of your own, all while learning about the indigo plant. Then it's to the spectacular Naruto whirlpools, which can be viewed from the shore or from cruise boats.   Then, public transport to Bando station will bring you to the start of the sacred Shikoku pilgrimage trail, associated with the Buddhist priest Kukai. Naruto is within striking distance of the first three temples – so check them out before a train and a rest in Takamatsu.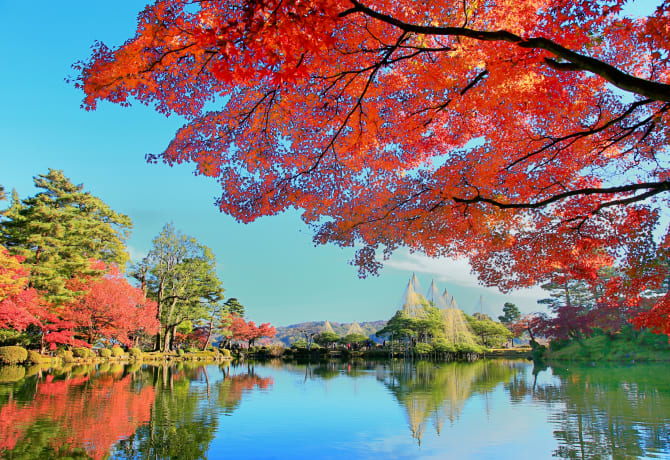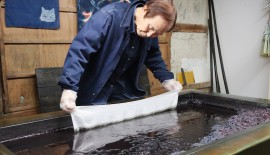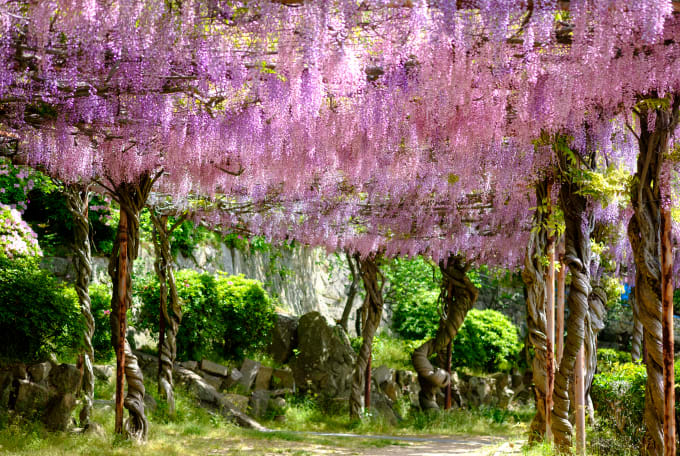 Ai no Yakata indigo dyeing
In twenty minutes, you can have your own new scarf died in liquid from the indigo plant – a beautiful, homemade and authentic gift for yourself or a friend.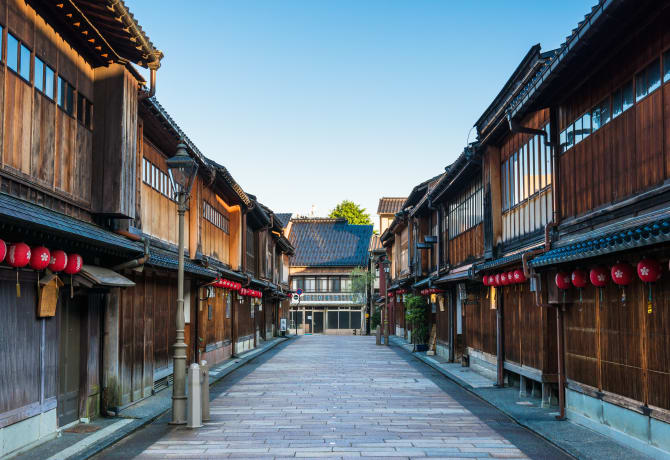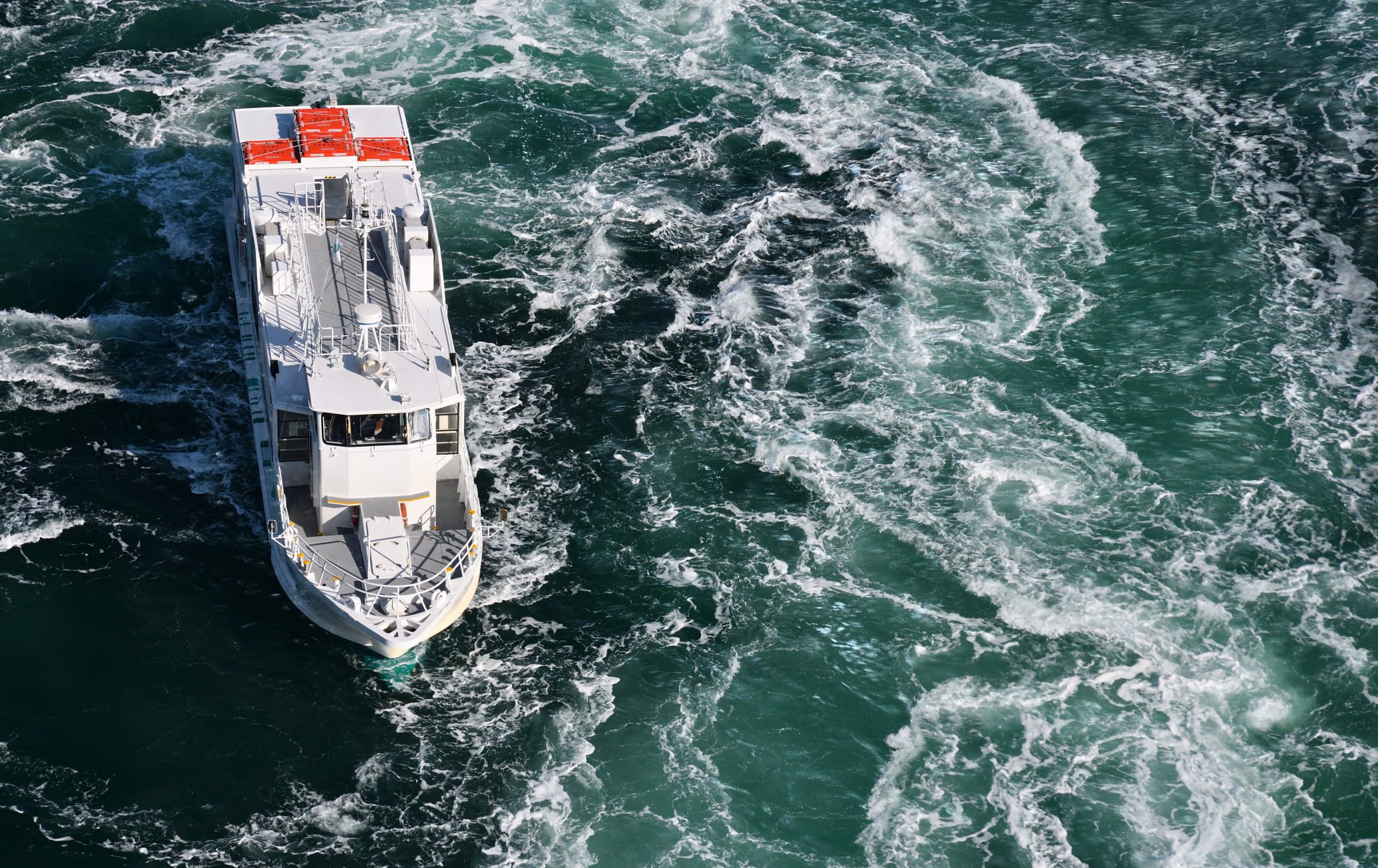 Naruto whirlpool
Cruise boats will allow you to see the intriguing Naruto whirlpools (some up to 20 metres in diameter), which are caused by the strong currents off the coast.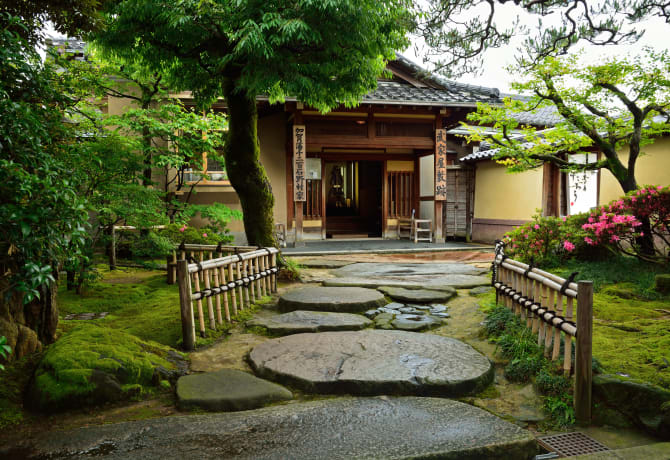 Ryozenji Temple
The first temple on the Shikoku pilgrimage trail, Ryozenji is not far from the next two – Gokurakuji and Konsenji – which are equally impressive and serene.
Day 11

Gardens, Temples and Shrines
An early rise and a train will get you to the marvellous Ritsurin Garden, a 75-hectare oasis of calm with three Michelin stars in the Green Guide. After some brunch udon, head to Zentsu-ji, another temple on the Shikoku pilgrimage trail and the legendary birthplace of Kukai.   In the afternoon, head to the most famous Shinto shrine on Shikoku: Kotohira (sometimes called Kompirasan) was constructed in honour of the god of seafaring, and the approach is difficult on foot but well worth it. Nearby is the Kanamaruza kabuki theatre, which is definitely worth a look before dinnertime.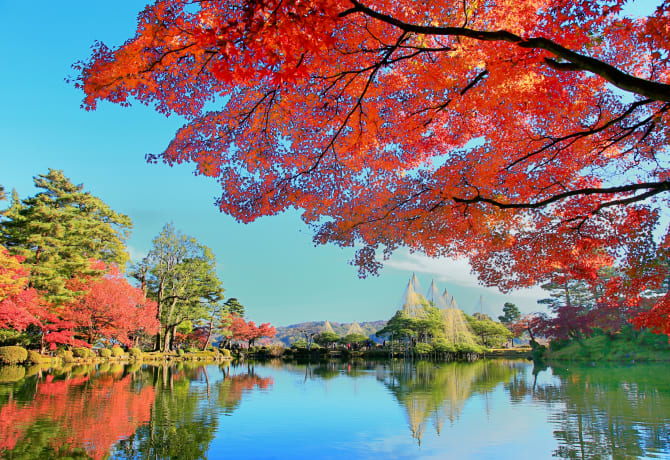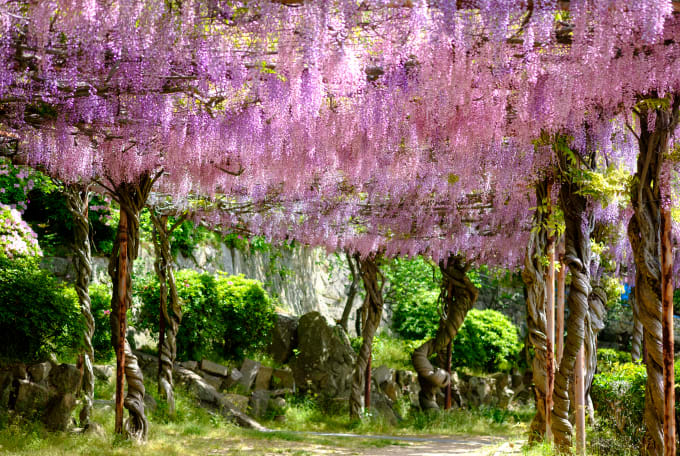 Ritsurin Garden
One of the few remaining pilgrimage sites in Japan, this 7th Century temple contains a statue of Binzuru, whom travelers touch to cure their medical woes.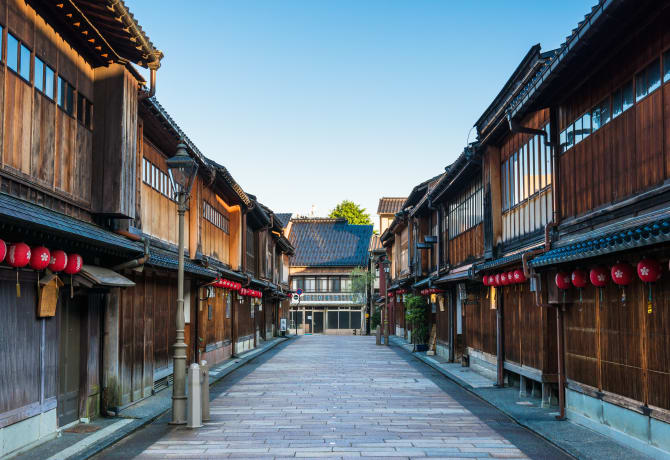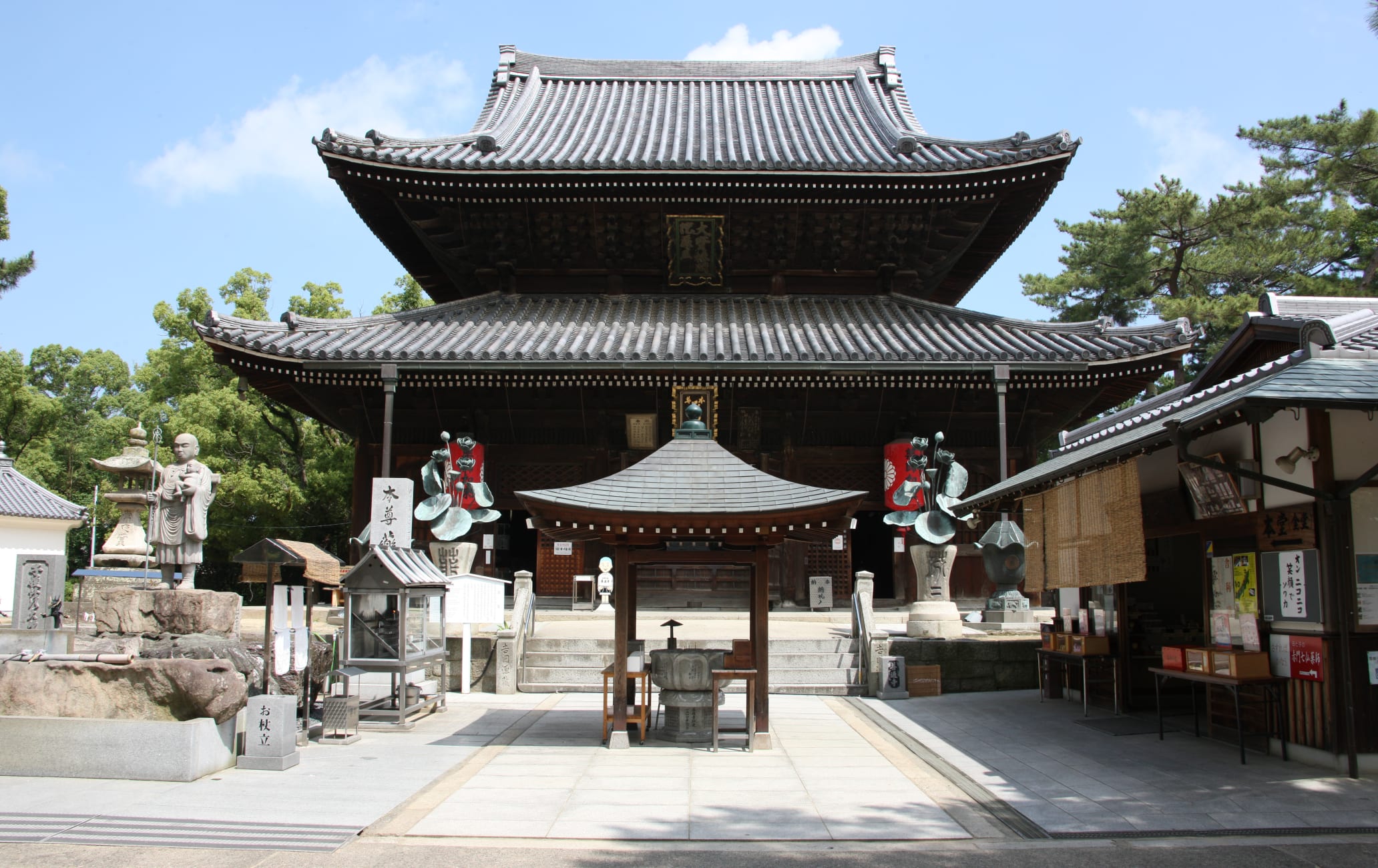 Zentsuji
An incredible temple with a 5-storey pagoda around a central pillar – and a magnificent 1000-year-old camphor tree—this is stop 75 on the Shikoku Pilgrimage.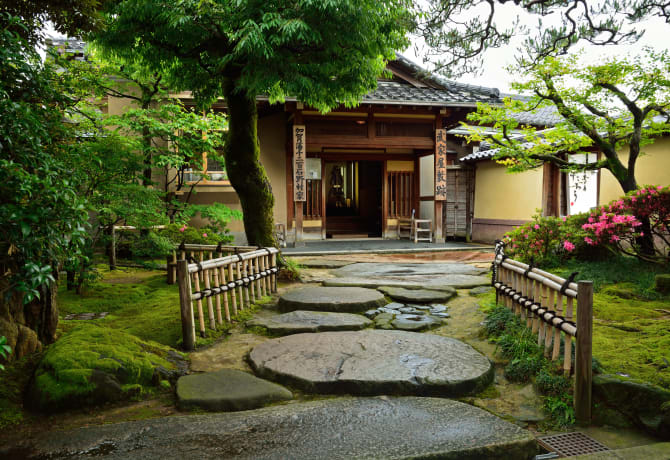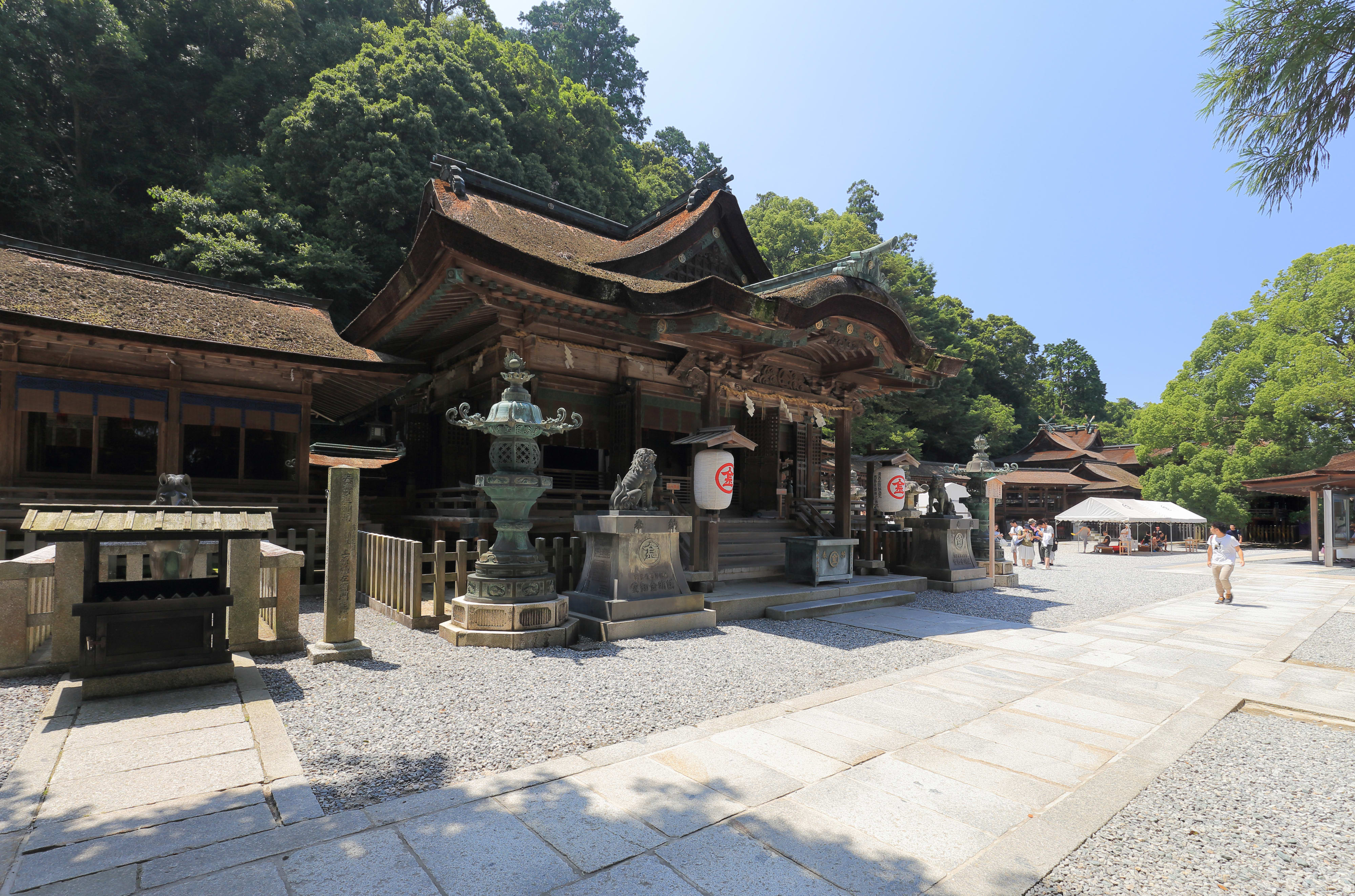 Kotohira Shrine
With over a thousand steps to the inner shrine up at Mount Zosu, this can seem arduous but the payoff is a sense of accomplishment and transcendence.
Day 12


Naoshima
The last day of your itinerary is very special: Naoshima Island. From back at Takamatsu station, it's a 5 minute walk to Takamatsu port and an approximate 1 hour ferry ride to Miyanoura Port on the island, which is world famous for its incredible contemporary art museums, open-air exhibitions, architecture and much more.   Replete with sculptures, sandy beaches and gorgeous weather, a visit to Naoshima can be a work of art in itself. Once you drink in the culture you can stay on the island, head back to Shikoku or journey home via Uno. We hope you've enjoyed the Shikoku itinerary!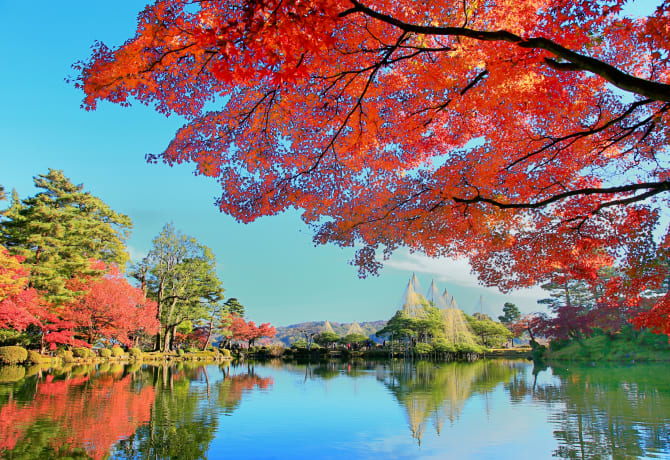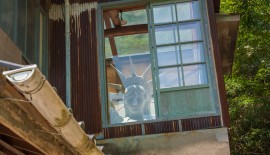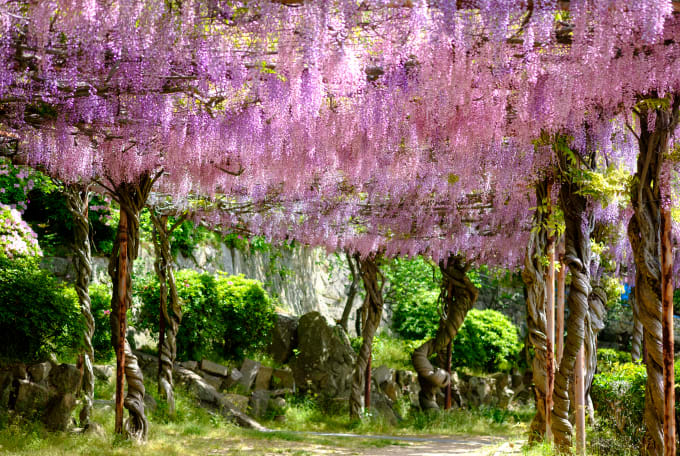 Chichu Art Museum
To the south of the island is this unique museum, built into a hillside, where most of the exhibitions are underground and can be viewed mostly by natural light.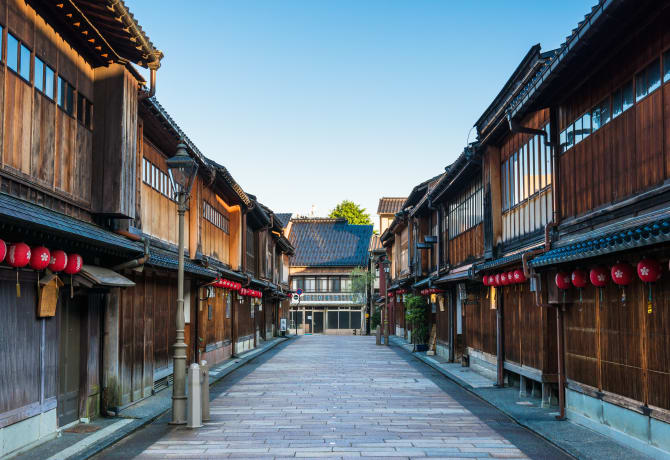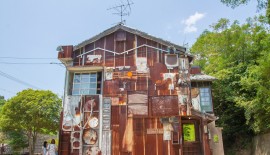 Art House Project
To the east, in Honmura, you can find a literal art house project where abandoned dwellings have been transformed into works of beauty, depth and complexity.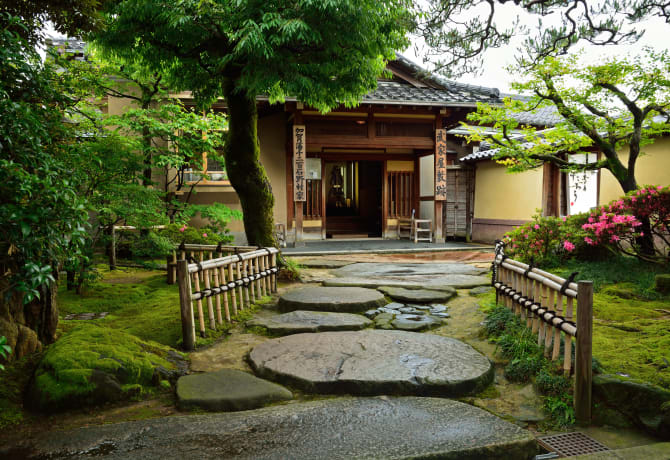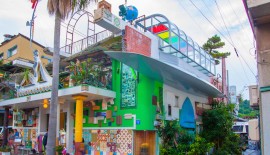 I Love Yu
A bathhouse designed by Otake Shinro, this audacious facility is done in a colourful scrapbook style – from erotica to cartoons to collage and giant statues.