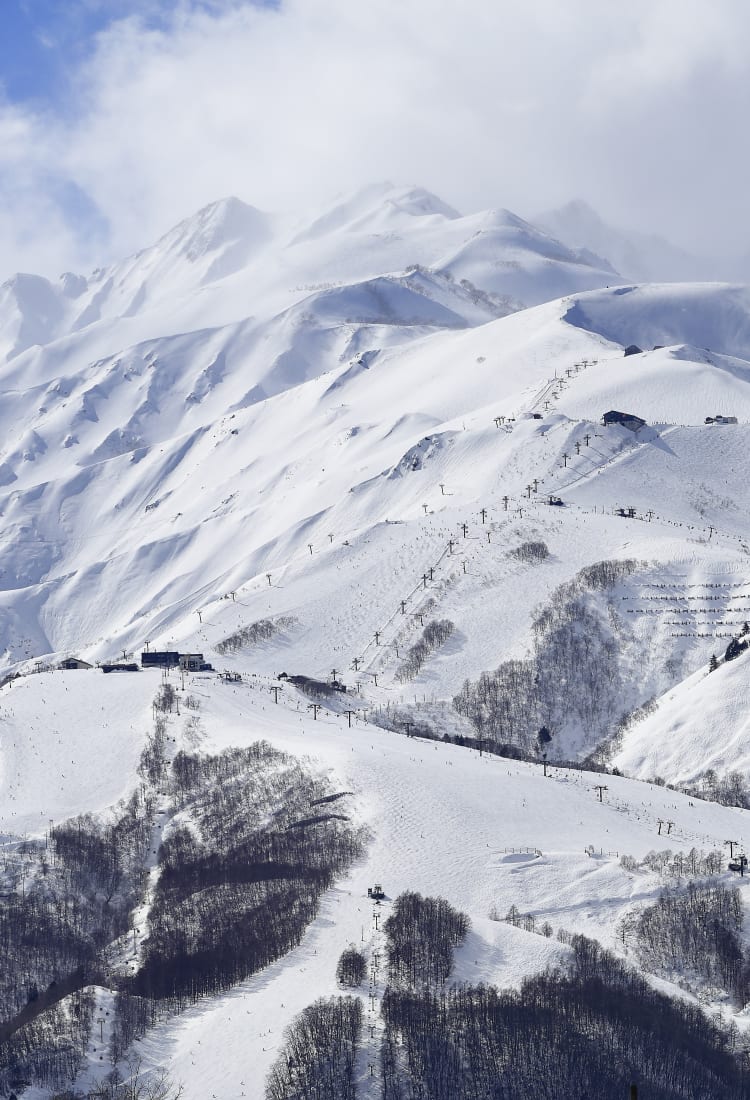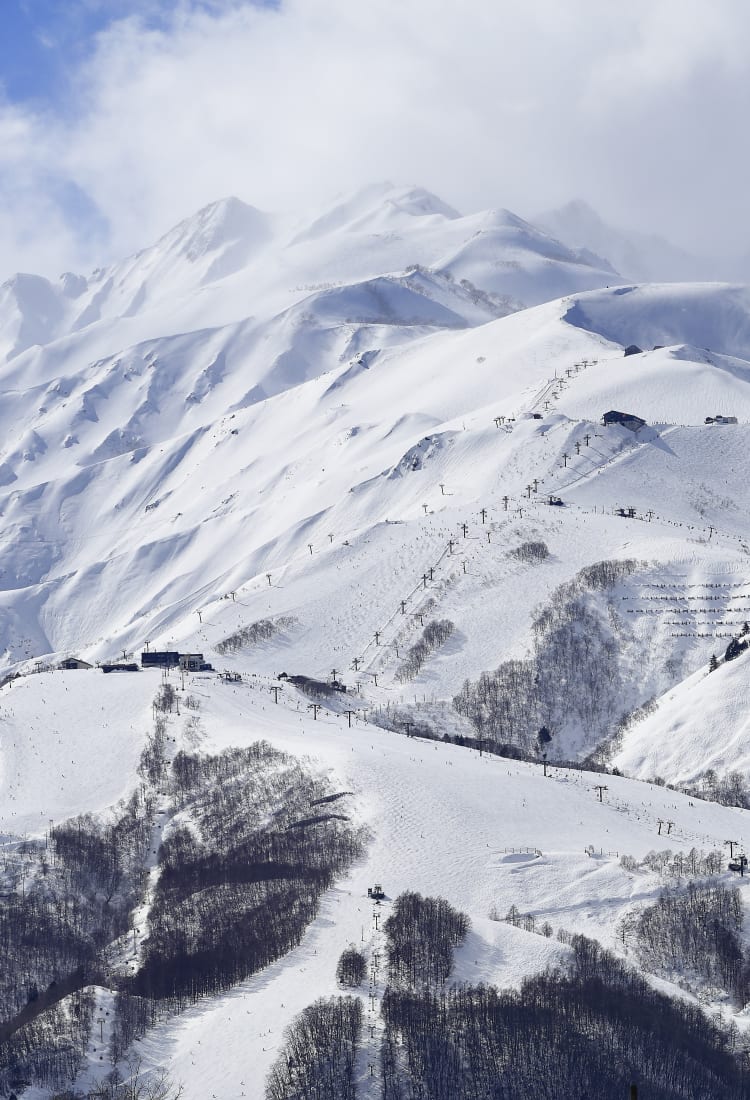 GUIDE
Japan in January
A bright, colorful and cold start to the year
Beginning with the New Year holidays, January is one of the colder months on the calendar. A spike in travel during the holiday season can make it difficult to book tickets and accomodations early in the month. It is, however, a good time to experience Japanese culture such as visits to shrines and temples and other public events. It's also a good time for winter sports and relaxing hot spring stays.
Know Before You Go
Expect prices to be higher and options more limited when seeking hotels or booking plane or train tickets around New Year
Many shops and big department stores hold sales for a few days from the first working day of the year
January is the perfect time to ski, with good snowfall and conditions reported at the country's top resorts
From around November to January, you can see a number of illumination events and light displays Experiencing Oshogatsu
Japanese New Year is essentially a family holiday, but there are several ways for visitors to enjoy it. Hatsumode is the practice of visiting shrines and temples at the very beginning of the year. Even if your interest is purely secular, the festive atmosphere and food stalls make such events worth a look.
One shrine with an especially colorful New Year celebration is Itsukushima Shrine


in Miyajima


, Hiroshima


. From January 1 through 3 and also on January 5, traditional dance and music are performed, attracting large crowds. For the full New Year experience, you can travel to the island on December 31 to take in the Chinka-sai Fire Festival then see the first sunrise on the following day from the summit of Mt Misen or elsewhere on the island. Shop till you drop
Among the significant "firsts" of the New Year, the first sale commands special prominence in big cities. Scores of people line up in front of department stores and other shops with the hope of snagging a major deal on a desired product. One of the more unique practices is that of the fukubukuro, an opaque bag packed with several items for a total value well beyond their individual prices.
From either January 1 or 2, stores open their doors to eager shoppers at major Tokyo nerve centers like Ginza, Shibuya


, Harajuku


, and Aoyama. Ginza offers luxury goods while Shibuya caters to a younger crowd. Check individual store opening schedules to stand a chance of snagging one of the best bargains. Coming of age rituals
Following hot on the heels of New Year, Japan celebrates Coming of Age Day on the second Monday of January at city, town and village halls and public facilities across the country. As with other family-oriented holidays, it's not something you can participate in directly, but you may see groups of women coming of age wearing expensive kimonos and exotic hairstyles and taking part in community events. And there are some places where the event takes on a more public dimension.
The peak ski season
January is a good month for the ski season with great winter sport options from beginning to end. Where early December may suffer from limited snowfall and late February may already be warming up in some places, January is generally dry, with good snowfall.
If winter sports are a priority, consider staying at a major resort location in Hokkaido


, Nagano


, or Niigata


. Hokkaido


benefits from a long season, with high quality powder and a wide range of off piste skiing to choose from. Those based in Tokyo


may wish to explore the resorts more conveniently located in the Northern Japan Alps


and Myoko


mountain range. * The information on this page may be subject to change due to COVID-19.
Did this information help you?
out of found this information helpful.