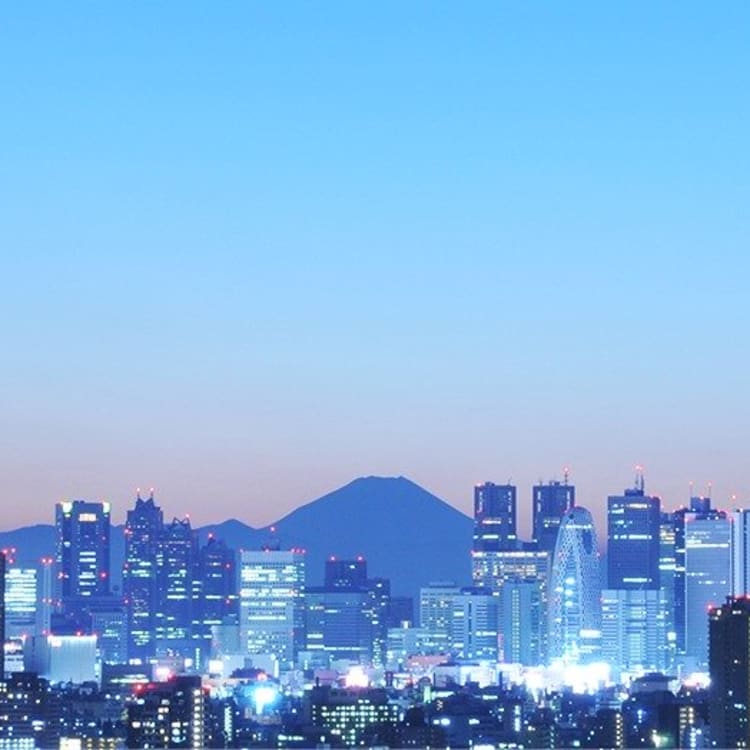 Story
15 Awesome Things to Do in Tokyo
15 Awesome Things to Do in Tokyo
Welcome to Tokyo, the only place in the world that you can eat Michelin-starred food for under $10, sleep in a capsule, or watch live baseball at 4am in the morning. It is without a doubt one of the busiest, craziest, more bizarre cities on the planet! The list of things you can do here is literally endless, so I've made a shortlist of my top 15 picks of the most awesome experiences to have in Tokyo.
1. Watch the world's busiest pedestrian crossing in action
The famous Shibuya Crossing is the ultimate place to witness firsthand the insanity of Tokyo city. Sit upstairs at the nearby Starbucks for the best view over the pedestrian crossing… Get ready for some serious people-watching to commence!
2. Eat Michelin-Star Ramen
Tokyo's Tsuta may look like an average hole-in-the-wall establishment, but this nine-seater restaurant is serving up world famous Michelin star Ramen. If you are not familiar with one of Japan's most-loved dishes, Ramen is a soup dish consisting of noodles in broth, topped with things like sliced beef, green onions and dried seaweed (trust me, it's more delicious than it sounds). Expect to wait a few hours before you get inside… But once you've laid your hands on a steaming hot bowl of the best Ramen you've ever tried, you know it was worth the wait! And let's be honest, when else can you say you've had the experience of eating at Michelin-star food for under $10?!
3. Take a seat at Piss Alley/ Memory Lane
If you want to see a side of Tokyo that doesn't involve neon signs or anime costumes, head to Piss Alley for an 'authentic' Japanese experience. Back in the 1940's, Piss Alley was a black market drinking quarter, and earned its name from the lack of toilet facilities and consequential public urination on the nearby train tracks. This dingy alleyway still retains a strong sense of nostalgia for the post-war time (minus the smell!). Now, you'll find it bursting with tiny bars/ restaurants, each that can squeeze in about ten people to the booth. It might be hard to picture but there is honestly something wonderful about squishing into a bar, drinking Sake and eating Yakitori (skewered meat) among locals.
4. Go people-watching in Harajuku
Head to Harajuku to see Tokyo's youth fashion culture in action. Come Sunday, Yoyogi Park comes alive with the quirky, the cool and the just plain bizarre as young fashionistas dress up in some seriously memorable outfits.
5. Stay in a Capsule Hotel
Japan has been the pioneer of many outlandish things over the years- including the concept of 'Capsule Hotels'. These hotels offer small sleeping pods for people who require cheap, basic overnight accommodation without the bells and whistles of a conventional hotel. It bears some semblance to sleeping in a space ship, and, as long as you don't suffer from claustrophobia, is another experience to tick off the bucket list!
6. Eat at a themed restaurant
Don't miss your chance to experience one of Tokyo's many weird and wonderfully themed restaurants. From Alice in Wonderland, Ninja, Alcatraz and Robot restaurants, there is a themed establishment to suit just about every taste. Among the most popular (particularly around the Akihabara area) are the Maid Cafes. Here, the waitresses dress up in full maid cosplay and create a rather unique dining experience for visitors, including calling their customer "Master," playing games, giving out manicures, and even crying when customers leave.
7. Sing your heart out at karaoke
You can't leave Tokyo without taking part in a good session of singing Taylor Swift at the top of your lungs! You will find no shortage of Karaoke venues around, each where you hire out private rooms by the hour. Most karaoke places are open 24 hours and offer food and beverages delivered to your room, so you can literally sing your heart out all night long.
8. Visit the Tsukiji fish markets
Wake up super early and head to the very famous Tsukiji fish markets. These are the biggest wholesale fish and seafood markets in the whole world! If you get here before 5:00am, you may have the opportunity to watch the Tuna being auctioned off for figures as high as real estate. Only 120 tourists are allowed to come and view the auction each day so you have to come early. Otherwise, head to Sushidai and sample what has been called the world's best sushi (just be prepared to line up for hours)!
9. Have a drink (or two) at Golden Gai
As the night falls, wander down to Golden Gai, a maze of alleyways filled with over 200 tiny bars. Like Piss Alley, Golden Gai is another remaining fragment of 'Old' Tokyo. Each bar only seats 6-10 people, many of them only serving regular clientele. You'll find a small handful of the bars are open to tourists, However you might need to do a little searching.
10. Wander through Shinjuku Gardens
Among all the madness of Tokyo City, Shinjuku Gardens is the perfect place to escape the crowds and appreciate the serene beauty of traditional Japanese gardens, alongside French and English landscapes. The gardens are at their most magnificent in cherry blossom season (but this is inevitably the most crowded time to visit).
11. Indulge in all the sweet treats in sight
I was pleasantly surprised by how many delicious treats we found in Tokyo! My favorite treats were the cheesecake tarts from Pablo Mini. Also make sure you try matcha icecream (and matcha-flavored everything), Tokyo Banana (somewhat of an institution in this city) and basically anything else that looks sweet, colorful and delicious.
12. Attend a Baseball Game
Who knew the Japanese were as enthusiastic about their baseball as the Americans? I certainly didn't. Although, games run a little differently here compares to the States… Think 4am matches, umbrella waving for home runs, and the presence of cheerleaders!
13. Visit Akihabara
Make your way to Akihabara and get ready for a sensory overload. This area is most famous for its anime and manga, and you'll find no shortage of electronic shops, gaming arcades and stores devoted to comic books and cosplay!
14. Watch the Sushi masters prepare you a feast
You simply can't leave Japan without sampling some of the world's finest sushi, and I can assure you, there is no shortage of incredible sushi restaurants in Tokyo. I recommend avoiding any tourist-filled, commercial-looking sushi restaurants and instead searching for the little hole-in-the-wall places filled with locals. Make sure you take the time to watch the impressive knife-work of the sushi masters preparing your meal!
15. Witness magical views over the city
In order to fully grasp the sheer magnitude of this unique, sprawling metropolis, the city of Tokyo needs to be viewed from above. There are many great vantage points around the city. If you want to see the city from its highest point, you can pay to go up the Skytree, which has observation decks at 350 and 450 meters. Alternatively, save the entrance fee and head to Cerulean Tower Bar for a cheeky cocktail, a building which towers over the Shibuya crossing. Personally, my favorite look-out was from the Park Hotel- my hotel room had this rather magical view over the famous Tokyo Tower!
Reposted with the permission of Nicola Easterby of Polkadot Passport, a source of travel inspiration and information for adventurous souls.
About Travellers Blog
Travellers Blog entries are submitted by travellers communicating their travel experiences in Japan and are published 'as is'. Opinions written do not necessarily reflect those of JNTO. If you wish to submit a blog, please submit an enquiry through the contact us page.