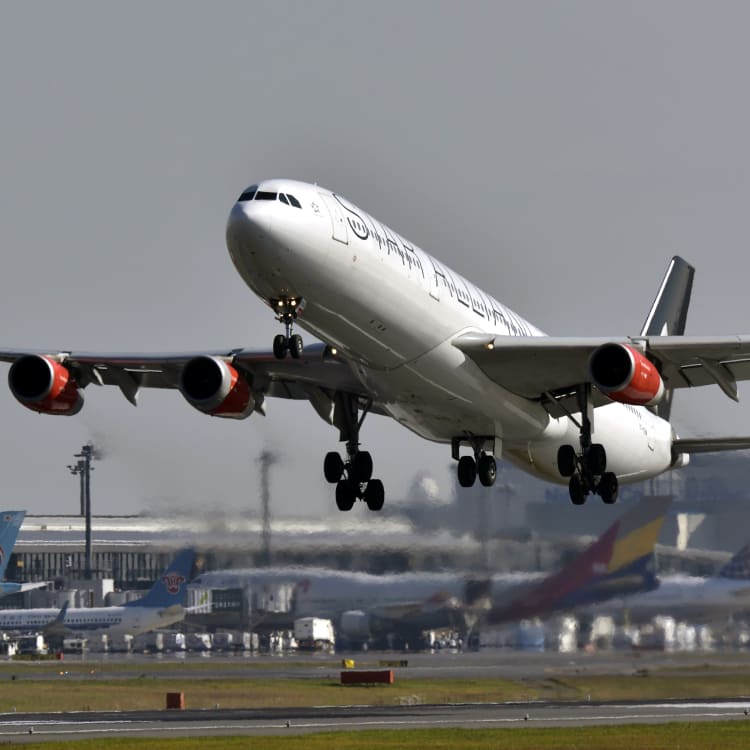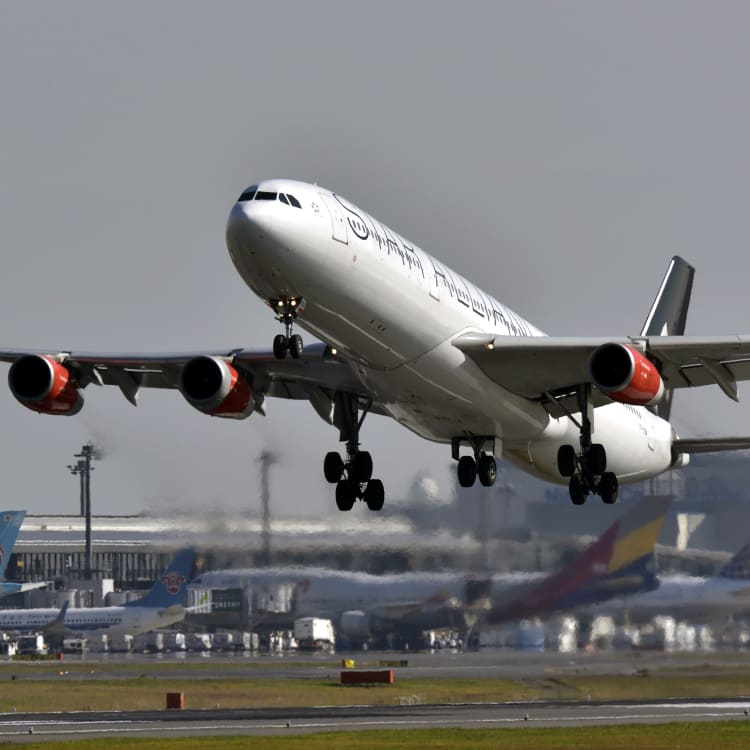 Getting to Japan
For many, Japan has remained a highly desirable destination located too far out of reach—the bright neon lights, high-tech robotics, geisha mystique and small samurai villages have just been dreams.
However, travel to Japan from the UK has never been easier; with direct flights from London Heathrow now departing daily to Tokyo in the east and Osaka in the west, Japan is well and truly yours to explore. A number of airlines also offer indirect but cheaper flights to Japan also from London Gatwick; and if you're flying from a smaller UK airport outside of London, hop on a short flight to one of the continent's many hubs such as Amsterdam Airport Schiphol, Paris Charles de Gaulle Airport and Helsinki Airport for direct access to even more of Japan's great cities.
With fierce competition between airline carriers seeing an ever-increasing number of cheap flights to Japan, what used to be a "will-we-ever?" trip has turned into "when-shall-we-go."
By Plane
Japan's main airport hubs are situated just outside the major cities of Tokyo and Osaka. Narita Airport


sits an hour-long express train ride from Tokyo in the neighboring prefecture of Chiba. Both British Airways and Japan Airlines (JAL) offer a direct service between London Heathrow and Narita Airport whilst many other major airlines such as All Nippon Airways (ANA), Cathay Pacific, Finnair, KLM and Emirates offer a one-stop service from either major London airport. Throw in an extensive array of domestic flights and is it any wonder Narita Airport is known as the gateway to Japan? For a better view of the airport, click here - Narita Airport: Narita Airport homepage


Flying directly into the metropolis from the UK has become a reality thanks to the development of Haneda, Tokyo's city airport. Once a designated domestic hub, Haneda Airport


 is now one of Tokyo's two major international airports, welcoming direct ANA, JAL and British Airways flights from London Heathrow and a whole host of flights from across the globe. A mere 30 minutes from the bustling city centre, Haneda Airport is perfect for those keen to throw themselves into the heady Tokyo mix as quickly as possible. Check here for the official website - Haneda Airport: Haneda Airport homepage


Thought once inconceivable, it is now possible to visit Japan without stepping foot in Tokyo at all. Kansai International Airport


(KIX) serves the western area of Japan home to the cultured and sublime city of Kyoto, the urban powerhouse of Osaka and the relaxed port city of Kobe, as well as the deeply spiritual regions of surrounding Nara


and Wakayama


 prefectures. British Airways have now resumed their direct service between London Heathrow and Kansai International Airports, drastically reducing travel time for visitors to Japan's west. The airport is easily accessible by train or limousine bus (coach) from the above cities and is located around 50 minutes from the bullet train hub of Shin-Osaka and 75 minutes away from Kyoto Station


. For more information, click here - Kansai International Airport: KIX homepage


A whole host of other airport options are available throughout Japan welcoming in domestic and international flights—from the great white island of Hokkaido in the north, industrial Nagoya in the middle and subtropical Okinawa way down south. When planning your trip, be sure to research the airports that will offer you your most convenient path into Japan!
By Boat
It is also possible to reach Japan by sea. The southern area of South Korea is surprisingly close to the Japanese archipelago, and regular ferries bus sea-voyagers back and forth between the Korean city of Busan and Hakata Passenger Ferry Terminal (southern island of Kyushu), Shimonoseki Kokusai Terminal (southern point of Japan's main island) and Osaka Port International Ferry Terminal in west Japan. The price of a ticket really depends on the longevity of your sea-legs. High-speed ferries can transport you from Hakata


to Busan in a swift three hours and is priced around 13,000 yen; however a journey to Osaka


on the more laid-back Kampu Ferry takes a full twelve hours, but more wallet-friendly at under 10,000 yen.
If you happen to be visiting Japan's larger neighbor of China, it is also possible to ferry over to the land of the rising sun in around three days. Ferries run once a week from Shanghai and connect with the ports of Osaka and Kobe in west Japan and Nagasaki


and Fukuoka


on the southern island.
While direct cruises to Japan are rare, once you have arrived, there are a number of options for circumnavigating the Japanese islands—including stop-offs in Korea and China—on the waves. Here are some options : Princess Cruises: Cruise schedules


,Cruise Compete: Cruise plans


, Celebrity Cruises: Cruise plans


All information is correct as of the time of writing. Independent research is always advised for the most up-to-date and relevant information.