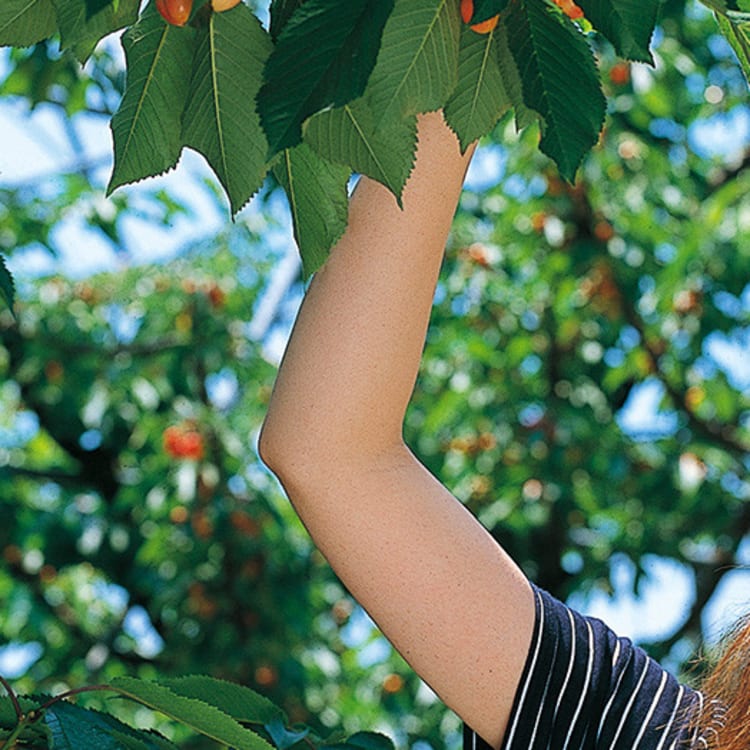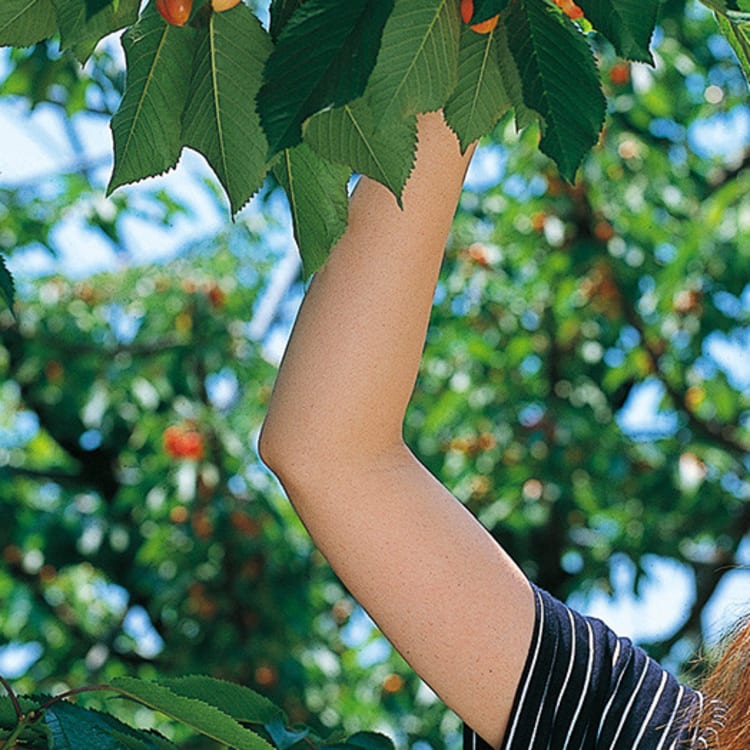 Fruit Picking
Fruit Picking
Various orchards around Japan offer fruit-picking experiences by weight, per piece or all-you-can-eat for a fixed amount of time depending on the fruit. It's a popular weekend activity with Japanese people and great for families with small children.
Spring and summer
Strawberries
Available year-round although the best season is beggining of January – May. Recommended varieties include Akihime and Tochihime, which have a fine balance of sweetness and tartness.
Regions famous for strawberry production: Yamanashi, Tochigi
Cherries
Another summer fruit. The best season for cherries is June. Sato-nishiki with its bright red skin is popular in Japan with a good balance of sweetness and tartness. Being a high-grade cherry, a carton can cost up to 10,000 yen!
Regions famous for cherry production: Yamanashi, Yamagata
Peaches
Peach-picking is available from mid June – mid September. Hakuto is considered the best variety of peach with its juicy white flesh and sweetness.
Regions famous for peach production: Yamanashi, Fukushima
Autumn and winter
Apples
Available from August until mid November. Most of the apples produced in Japan are Fuji apples, with beautiful bright red skin, juicy, sweet and crisp flesh. There are other famous varities such as "Tsugaru" or "Kogokyu".
Regions famous for apple production: Nagano, Aomori
Grapes
Available from May to the end of October to November. Some popular varieties are "Kyoho" or "Pione"
Regions famous for grape production: Yamanashi, Nagano
Read more about Fruits of Japan
Useful links
Club Tourism: 1-3 day fruit picking, eating, shopping and experiential coach tours departing major cities in Japan from day tours. English and Chinese guidance available.
Japanican.com: experiential day tours, hotel, ryokan and tour package booking
Dorapack.com: Meitetsu Travel one-day bus tours with English-speaking staff, Wi-Fi and power outlets on board