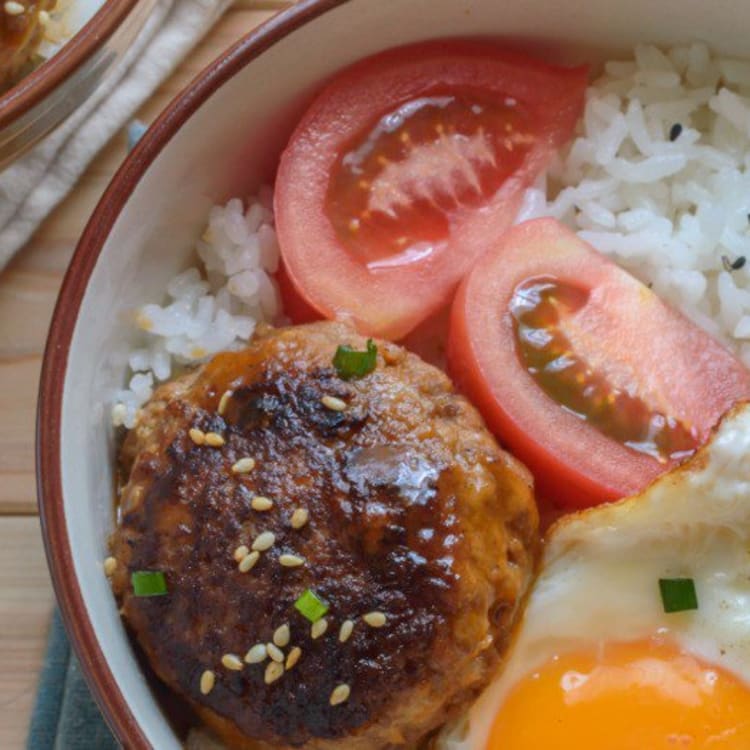 The art of yoshoku: Six popular western dishes reinvented in Japan
Did you know there are two main categories of food in Japan? They're called yoshoku and washoku. Yes – to the foreign traveller they both sound equally Japanese but translated, "yoshoku" means "Western food" and "washoku" means "Japanese food". But there's a twist. Western food (yoshoku) in Japan doesn't exactly mean hamburgers, spaghetti, and fish and chips – at least, not as we know it.
With its origins dating back to the Meiji period (1868-1912), yoshoku was encouraged to incorporate Western ingredients into the diets of Japanese people. But while many popular cuisines from across the West were imported into Japanese culture, they merely served as an influence for the way of Japanese cooking. That's right, yoshoku is Western food reinvented the Japanese way. Here are some of the most popular yoshoku dishes worth trying in Japan.
Kareraisu
Translated, kareraisu means "curry rice". We know what you're thinking: curry (in all its forms) is not exactly a Western food. Although originating from India, this dish made its way to Japan via the British in the late 1800s. The curry is usually made with onions, carrots and potatoes and poured over white rice for a simple but tasty meal. It can also come with breaded cutlets of pork or chicken (katsukare) or over noodles (kareudon). So, take your pick.
Hambagu
You guessed it, hambagu is a Japanese take on the traditional beef hamburger. But this is no fast food imitation. This hamburger has no call for bread, pickles and condiments. Hambagu is an oval-shaped patty made with ground beef, breadcrumbs onions, and egg, cooked in a frying pan to taste. This is usually served with rice, salad, and a choice of ponzu, demi-glace, or pepper sauce. Some restaurants may even step closer to the Western version with a serving of melted cheese.
Napolitan
Sounds Italian? That's because it is – almost. With its name originating from the Italian region of Naples, napolitan is a spaghetti dish made with tomato sauce and mixed with green peppers, onion, mushroom, sausage and bacon. It's a simple dish that's reminiscent of a time when fresh meats and produce were harder to come by.
Omurice
The name omurice comes from the words "omelette" and "rice". And it's tastier than it looks – this is a dish that gives little away from the outside. Omurice is a serving of flavoured rice wrapped neatly in an omelette parcel and served with tomato ketchup. While the style of rice can vary from restaurant to restaurant, it's usually fried with meat and flavoured with beef stock and demi-glace sauce. Omusoba is a variation to this dish which uses noodles instead of rice.
Doria
Essentially, this is the Japanese version of French gratin. In fact, it was first prepared in Japan by a French chef around 1930. Among a few other things, it's the use of rice instead of potato that makes this dish quintessentially Japanese. To prepare the dish, a rice base is covered with bolognaise sauce or seafood, white sauce, and cheese. Doria is baked in an oven until all the flavours infuse leaving a crisp, golden brown topping. While creative versions of doria will be found on many restaurant menus, it's one of Japan's most popular home-cooked meals thanks to its simple preparation and cooking techniques. Why not give it a try!
Korokke
This is a slightly more sophisticated (and flavoursome) version of the French croquette. Unlike the French version, the mashed potato in korokke is usually accompanied by small pieces of meat and vegetables. This mixture is coated in breadcrumbs and deep-fried until golden brown. A popular Japanese snack, you'll find korokke in the deli section of most supermarkets and even in convenience stores. They can even be served on top of udon noodles or soba.