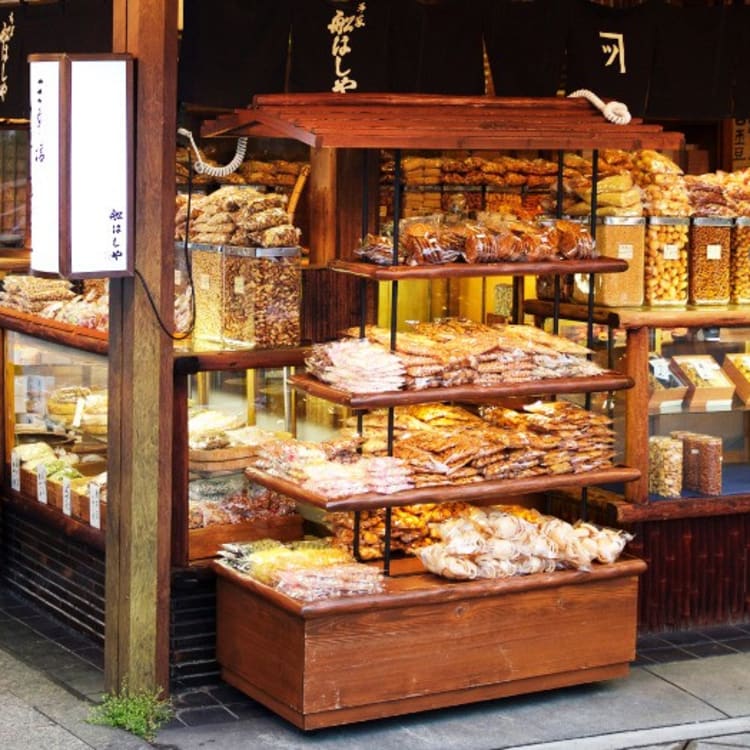 The cheapest and most expensive gourmet foods you'll find in Japan
Whether it's for the food, scenery, culture, or hospitality, Japan is easily one of the most popular bucket list destinations for avid travellers. That's why telling someone you've booked a trip to Japan will always evoke a positive response, followed by an obligatory stern warning: "But it's expensive!" Yes, financial strain and a travelling around Japan go hand-in-hand – apparently.
So, let's debunk that myth. Japan isn't an expensive place to visit – not if you don't want it to be. In fact, unlike some destinations, it's actually very easy to find food, accommodation, and transport to suit any budget. But we're not here to talk about capsule hotels versus the ryokan, we're talking about Japanese food! From the exorbitant to the best budget bites, here are some of the most expensive and cheapest foods you'll find in Japan.
For those who want to splash out
Fugu
There's a very good reason why you'll pay good money for fugu. If not prepared right, fugu (the Japanese word for pufferfish) is actually lethal. This is because the intestines, ovaries, and liver contain a poison 1,200 times deadlier than cyanide. Commonly served as sashimi, chefs must pass strict tests and obtain a license to prepare fugu which is why diners will expect to pay $125-250 per meal.
Wagyu Beef
Characterised by its high fat content and intensely marbled appearance, the most expensive wagyu beef is farmed in three main regions of Japan: Ohmi, Kobe and Matsuzaka. Famous for its high quality and exceptional farming methods, a cut of steak from one of these areas could cost over $600.
Matsutake Mushrooms
Known for their intense aroma and powerful spicy flavour, the Japanese will pay serious money for a freshly handpicked matsutake mushroom. A natural delicacy of the pine forest, the highest grade matsutake mushrooms can be found on marketplaces for a little over $1000 per kilogram.
Densuke Black Watermelon
This unusual black-skinned and exceptionally sweet watermelon is extremely rare. Grown in Hokkaido, it's estimated only 10,000 black watermelons are produced each year – that's why each one costs around $300 on average. But during short supply, they've been known to fetch $4000-6000 at auction – imagine that!
Otoro
Cut from the sought-after fatty belly of bluefin tuna, otoro will literally melt in your mouth leaving a fusion of rich tuna flavour and a creamy texture. A symbol of luxury and great taste, a single piece of otoro could cost over AU$50 in some restaurants.
Travelling on a budget? We've got you covered
Ramen
Probably one of the cheapest and most widely available foods in Japan – you'll never be far away from a ramen noodle bar. In fact, they're so popular for a quick "in and out" meal, many places take orders for their dishes through vending machines. But that's not the best part. Ramen is fast food but certainly not "fast food". Containing slices of meat, broth, noodles and select vegetables – this wholesome meal will only set you back around $5-10.
Okonomiyaki
Originating from Osaka, okonomiyaki is a basic but exceptionally tasty savoury grilled pancake. Ingredients will vary from region to region, but generally includes ingredients such as meat, seafood, cabbage and aonori seaweed. Unsurprisingly – "okonomi" is the word for "how you like". Expect to pay a modest $5-10 for this (filling) dish.
Konbini
Konbini is the Japanese word for convenience store. Confused? Unlike the West, convenience stores in Japan are a legitimate source of good quality food for those on a budget (or on the move!). Here, you'll find things like bento (lunch boxes), sushi, sandwiches, onigiri (rice balls), inari sushi (rice wrapped in tofu skin) and salads for anywhere between $1 and $5 per item.
Sushi
Whether you're looking for a snack or substantial meal, a conveyor-belt sushi restaurant is the way to go. In this "no fuss" environment diners can pull up a stool and take as much or as little sushi from the conveyor belt as they please. Served in individual portions, each plate will only cost between $1-2.
Bento
Arguably the world's best lunch box, a bento box offers a smorgasbord of Japan's favourite bites – all neatly packed and perfectly presented in a wooden or plastic box. These can include anything from noodles, rice, sushi, or even chicken katsu. Some of the best bento boxes can be found at city train stations and will only cost you around $5-10.