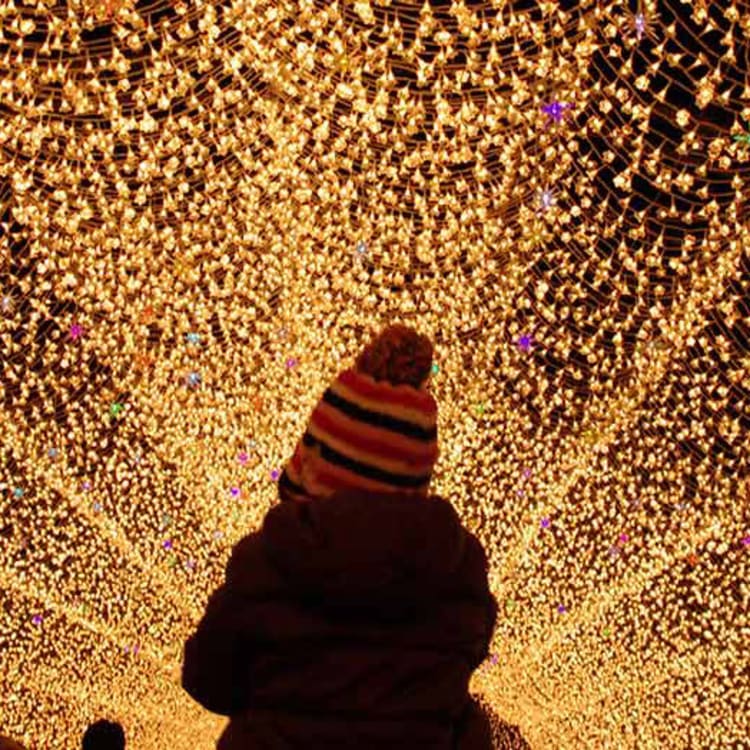 Family Attractions
Family Attractions
Families visiting Japan are spoiled for choice when it comes to special attractions designed for any generation to enjoy. From thrill-seeking rides at Japan's countless amusement parks to its educational and entertaining museums, and the up-close experience of its zoos and aquariums, kids of all ages will discover an experience in Japan they will never forget.
There are dozens of theme parks to be discovered on every island of Japan, including global classics with a Japanese twist such as Tokyo Disneyland and Universal Studios Japan, Osaka. Tokyo also boasts DisneySea, an aqua-focused theme park with all your Disney favourites. Daredevils of all ages must visit Fuji Q High Land, boasting some of the world's wildest roller coasters.
Theme parks with an authentic Japanese feel are also plentiful, perhaps none more iconic than Sanrio Puroland, the home of beloved Hello Kitty and her many colourful friends. Historical theme parks like Edo Wonderland allow visitors to experience life in the Edo period, in which children can dress up as and learn more about geisha, royalty, samurai and ninjas.
For a nation made up of numerous islands, it's no surprise that Japan's aquariums are world class. The Okinawa Churaumi Aquarium is the second largest in the world, boasting whale sharks, dolphins, and more. The impressive Kaikyokan in Shimonoseki, Yamaguchi prefecture, has ancient fish, a blue whale skeleton and an adorable penguin walk.
Impressive, conservation-themed zoos also dot Japan. Tama Zoological Park is just an hour west of Tokyo and its large and realistic habitats are home to big cats, orangutans, and more. For a classic zoo experience, head to Adventure Word in Wakayama, home to pandas, safari animals, and a host of others.
Japan's museums offer much more than dusty artefacts, promising experiences that are as educational as they are entertaining. Conveniently located near Tokyo's sumo stadium in Ryogoku, the Edo-Tokyo Museum is a painstakingly perfect recreation of life in feudal Japan, a must-see for anyone interested in Japan's rich history.
Lovers of science and nature should visit the aptly named National Museum of Nature and Science, full of interactive exhibits and the hallmark of any great museum – dinosaurs. However, no museum trip to Japan is complete without a visit to the National Museum of Emerging Science and Innovation in Miraikan, where you'll get up close to modern Japan's greatest export – the robot!
For some "only in Japan" museums, check out the Studio Ghibli Museum in Mitaka, Tokyo, which celebrates the incredible work of the animators behind Spirited Away; or the Cup Noodle Museum in Yokohama, where you can learn the history of cup noodles and make your own custom flavour!