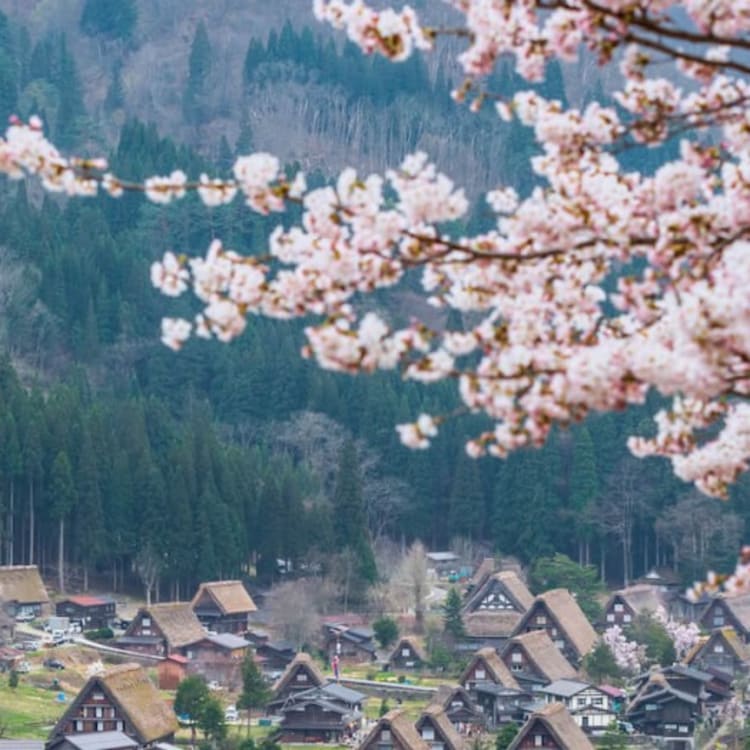 ITINERARIES
The Old Way of Shoryudo
Recommended length: 9 days
The Old Way of Shoryudo
Immerse yourself in the history and culture of old Japan with our 9-day Shoryudo itinerary. From castle towns and samurai relics to historical villages and shrines, this journey will take you from the cultural mecca of Kanazawa to the ancient UNESCO World Heritage inscribed Kumano Kodo trails across the Kii Peninsula.

On the way, you'll visit the unspoiled highlands of Nagano, the 'Crow Castle' of Matsumoto, the Geisha districts of Kanazawa, the traditional pearl divers of Mikimoto and many more ancient delights – an unparalleled window into the Japan of yesteryear.
The Kumano Kodo pilgrimage trails
Traditional villages of Shirakawago and Gokayama
The Shiga Highlands
Day 1

Traditional Kanazawa
A 40-minute shuttle bus from Komatsu Airport or 2.5 hour Hokuriku Shinkansen ride from Tokyo will take you to the city of Kanazawa – the perfect beginning to this journey of cultural immersion. Rivalling only Kyoto for its sense of tradition, Kanazawa offers many wonders both cultural and natural. The fantastic Kenrokuen Garden is one of Japan's finest landscape gardens, and the serenity is palpable the moment you enter. You might also visit Nagamachi, the former samurai district, and Higashi Chaya-gai, the thriving Geisha centre with music and dance performances—to prime you for the week ahead.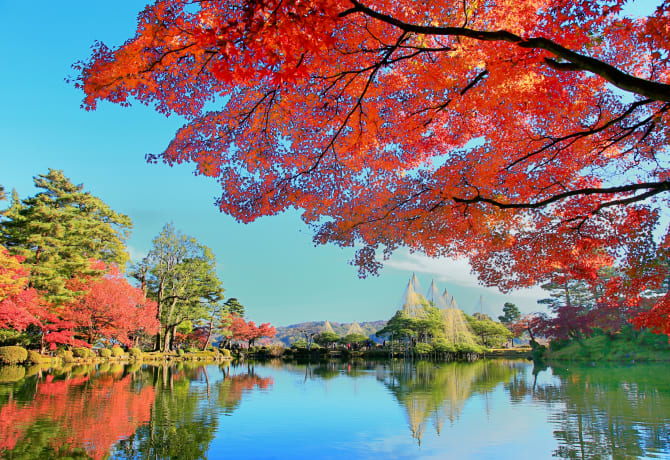 Kenrokuen Garden
Possibly Japan's most treasured landscape garden, Kenrokuen is lined with cherry blossom trees and beautiful waters which bring a sense of tremendous wellbeing.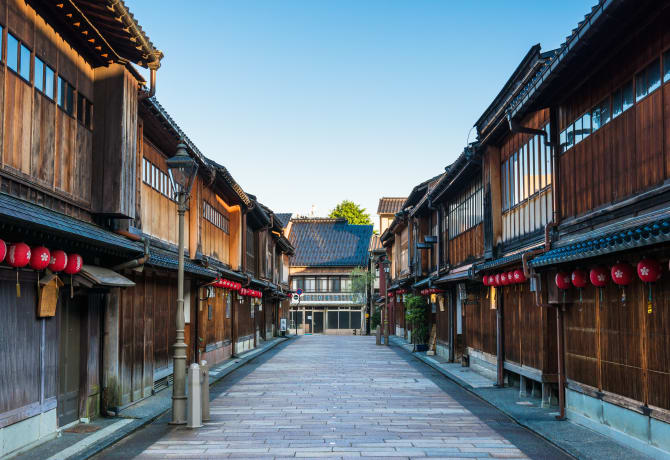 Higashi Chaya-gai
This Geisha district is distinguished by wonderful lattice windows and offers a vibrant glimpse of the past in the present. Some are open to the general public, with explanations provided in English.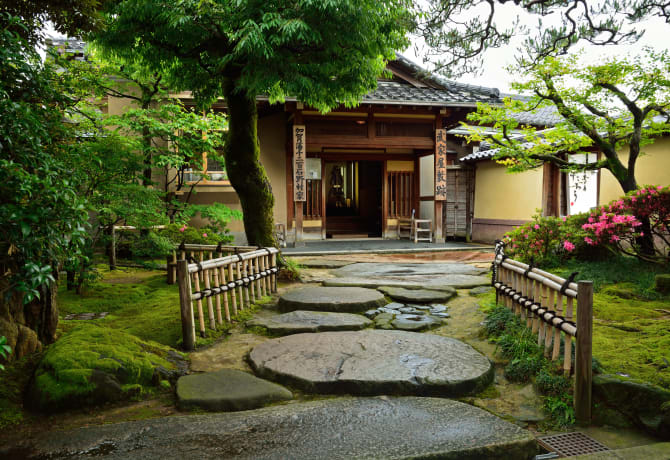 Nomura-ke
Located in the samurai district of Nagamachi, Nomura-ke is a restored samurai residence that doubles as a museum of the period and the lifestyle of this warrior class.
Day 2

Mountain Villages
A bullet train to Shin-Takaoka then a bus ride will take you to the remarkable UNESCO World Heritage listed sites of Shirakawago and Gokayama. This collection of villages was cut off from the rest of Japan for many years, known for their traditional way of life and their Gassho-zukuri (steeply pitched thatched roofed) style farmhouses. The next stop is Takayama, a remote city in the mountainous Hida region. Here, the old town provides a glimpse into Japan's prosperous rural past. Come in spring or autumn for the Takayama Festival, with its spectacular floats and performances.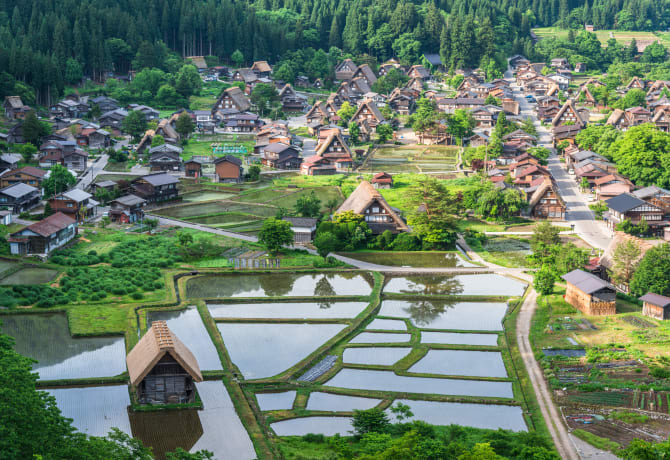 Ogimachi village
Ogimachi is the largest village in the Shirakawago region, containing some of the most pristine examples of the 250-year-old huts and farmhouses.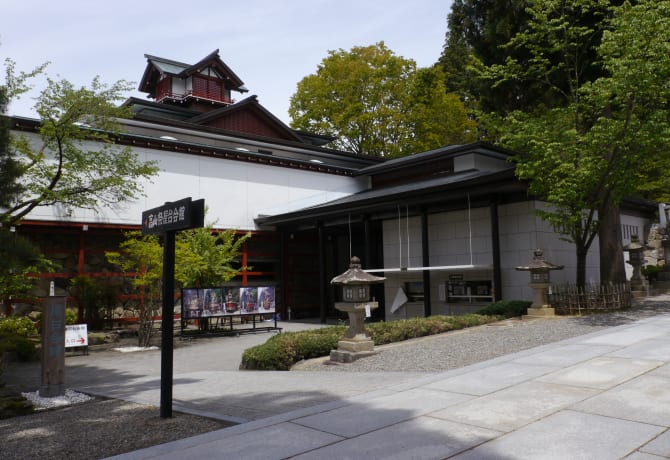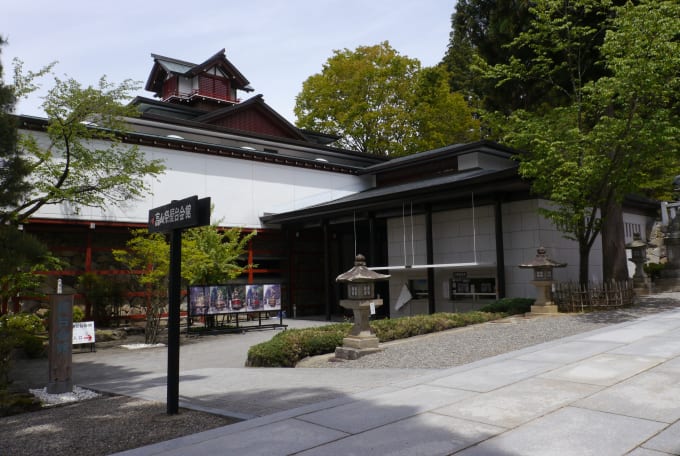 Takayama Festival Floats Exhibition Hall
Next to Sakurayama Hachimangu Shrine is the exhibition hall where some of the festival floats are displayed, showcasing centuries-old Takayama craftsmanship.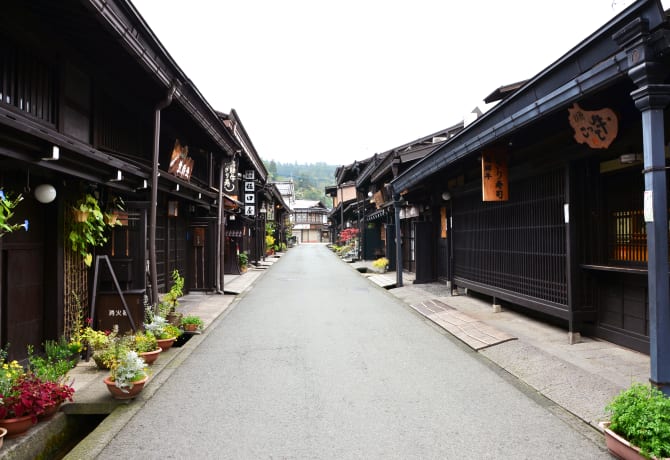 Takayama old town
Whole streets of Takayama's old town hail from the Edo Period; you can visit houses, merchant shops and sake breweries that are hundreds of years old.
Day 3

Markets and Ropeways
After enjoying the morning market in Takayama (where you can buy crafts, pickles and flowers), hop on a bus to Shinhotaka Ropeway, one of the highest ropeways in Japan; it ascends more than 1000 metres into the Northern Japan Alps with double-decker gondola cars. From this stunning experience, it's on to Kamikochi, a high valley consisting of rocky hills, riverside forests and crystal-clear waters. Then, bus and electric rail will take you to Matsumoto, a city renowned for Matsumoto Castle, or 'Crow Castle' – one of the few mostly unscathed castles in Japan.
Shin-Hotaka
A unique system of cable cars heading into the Japanese Alps, the Shinnhotaka Ropeway is a breathtaking sight, and also leads into several mountain hikes.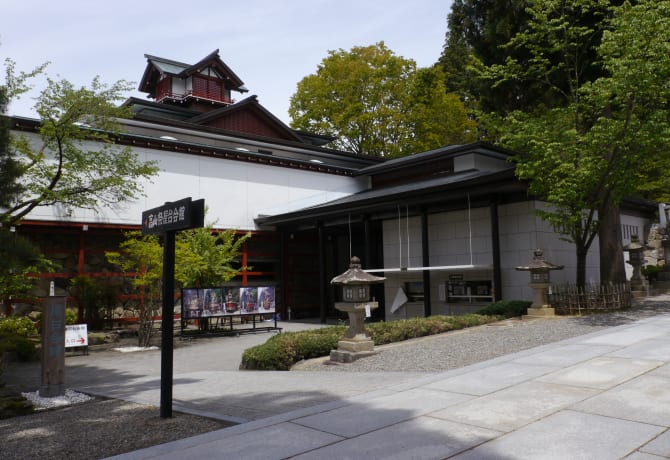 Kamikochi
This gorgeous resort is flanked by high mountains, including the active volcano Yakedake. Private cars are banned here, which only adds to the serenity.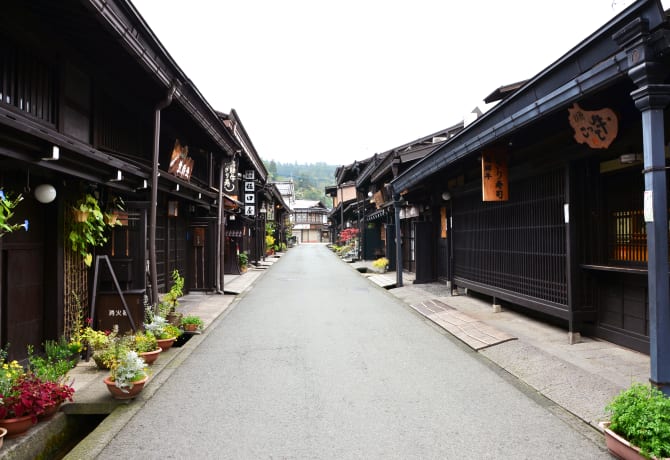 Matsumoto Castle
This castle, uncharacteristically built on a plain instead of a hill, is known for its grandeur and being one of the few relatively complete historical Japanese castles.
Day 4


Nagano Day Trips
After Matsumoto, your base of operations for Day 4 will be Nagano, a temple city that once hosted the Winter Olympics. There's plenty to do and see here, from the city-central Zenko-ji temple to the entertaining and historical Togakure Ninja Museum in Togakushi to the northwest. Another bus trip from Nagano can take you to the Shiga Highlands, a UNESCO Biosphere Reserve full of natural wonders and varied topography. It is the location of the famous Jigokudani Monkey Park – a favourite for naturalists, photographers, tourists and, of course, monkeys.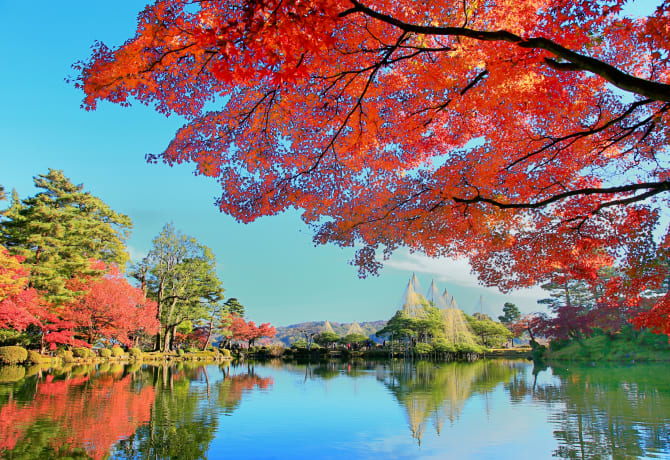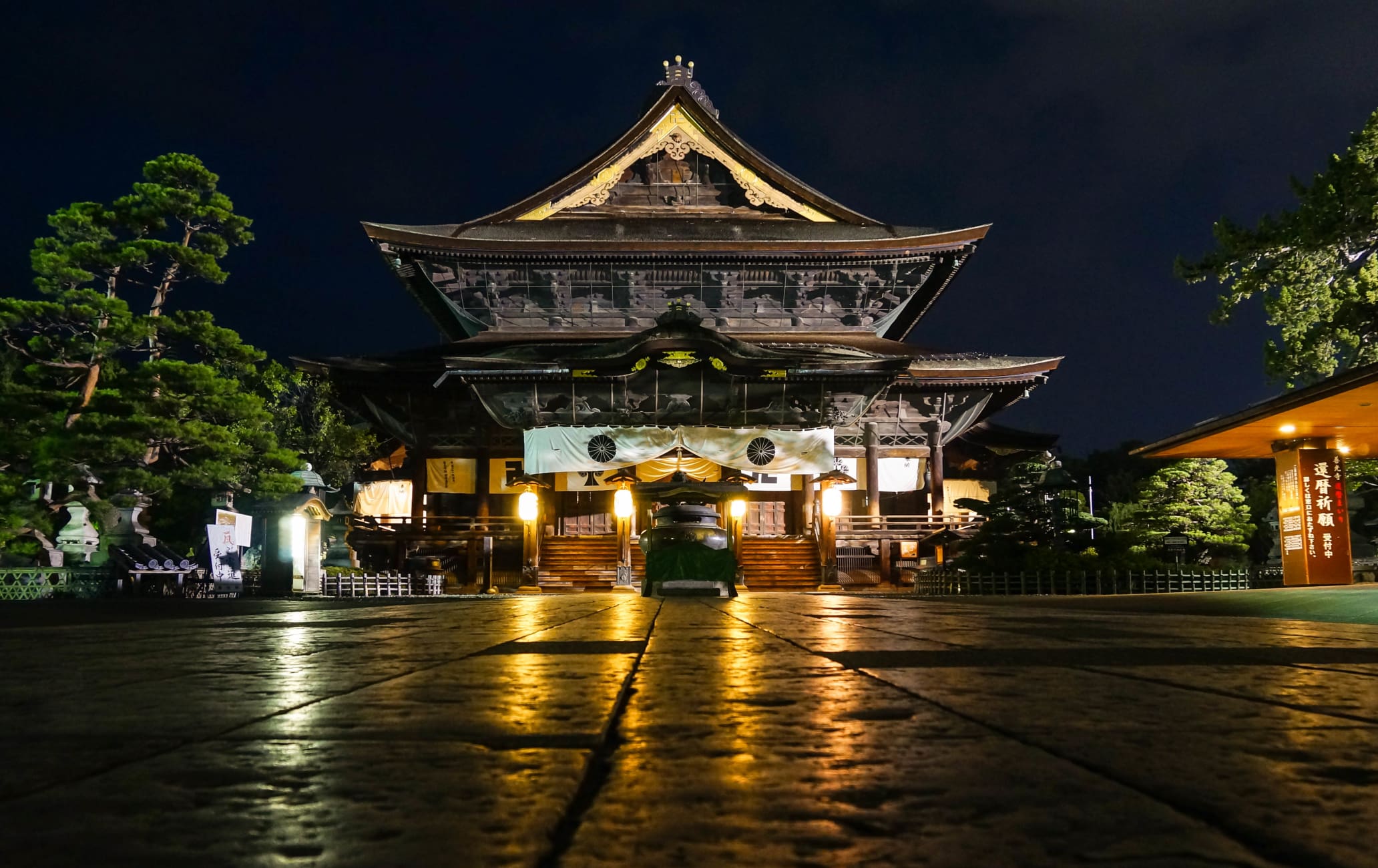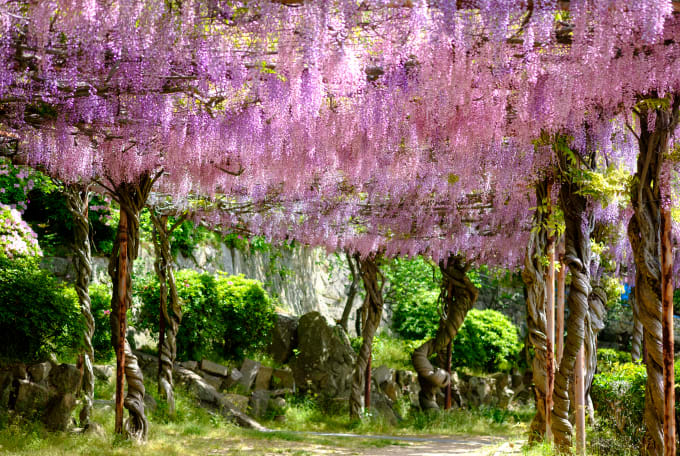 Zenkoji Temple
One of the few remaining pilgrimage sites in Japan, this 7th Century temple contains a statue of Binzuru, whom travelers touch to cure their medical woes.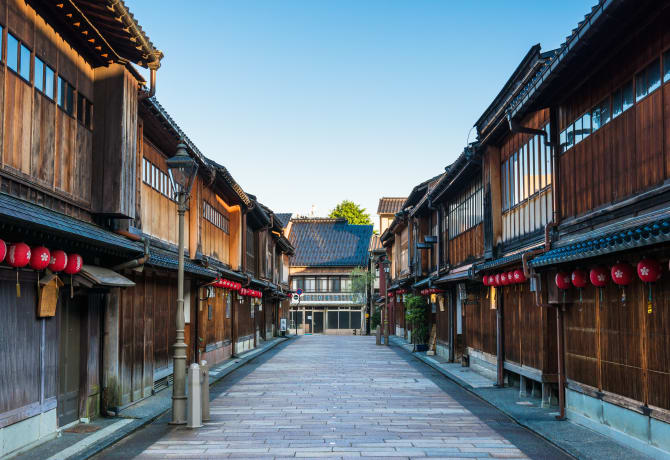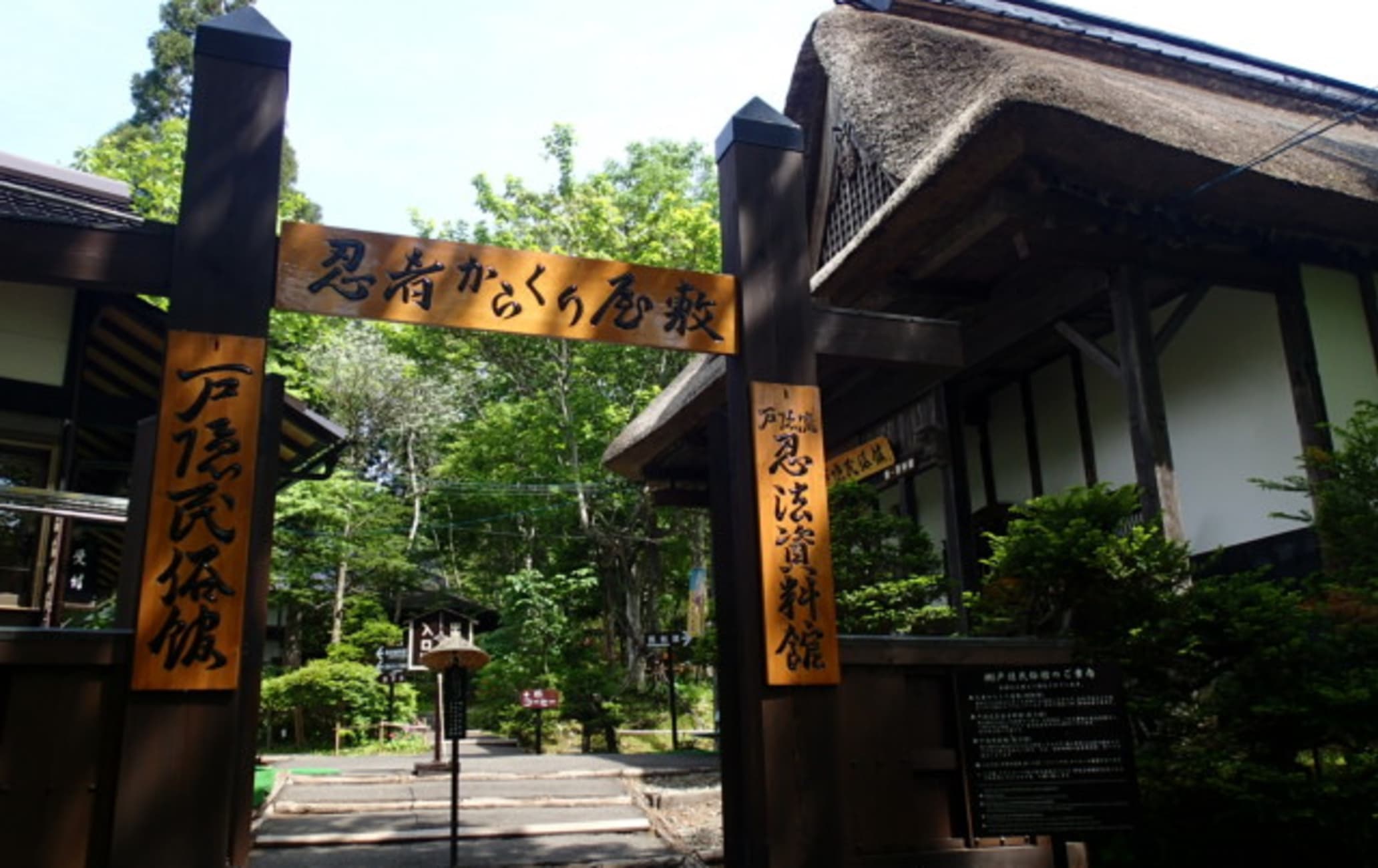 Togakure Ninpo Museum
Showcasing tools, weapons and photographs of ninja techniques, the Ninpo Museum also contains the Ninja House, which has a maze and a shuriken (throwing star) range.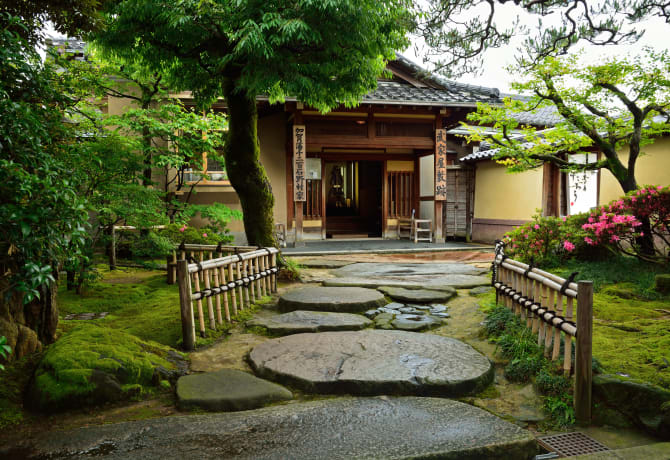 Jigokudani Monkey Park
Jigokudani Monkey Park has been claimed as the "only place in the world where monkeys bathe in hot springs" and travellers can enjoy this sight nearly as much as the monkeys themselves.
Day 5

From Post Towns to Meiji Museums
Via train and bus, Nagano will lead you to Tsumago-juku and Magome-juku, two ancient post towns on the former Nakasendo, a route which connected Tokyo and Kyoto during the Edo period. In addition to the taste of old mountain life, travellers are treated to panoramic views of nearby Mount Ena. The walk from Magome to Tsumago is 8km long and takes approximately 2-3 hours to complete. En route to Nagoya in the diverse Aichi Prefecture, drop into Inuyama with its small but lovely castle and the gorgeous Kiso River. You can also enjoy the open air Meiji Mura museum before continuing by train to Nagoya for a rest stop.
Tsumago-juku & Magome-juku
The post towns of the Edo period are still around today. These two cypress-lined examples are wonderful to stroll in and take in the history and the mountain air.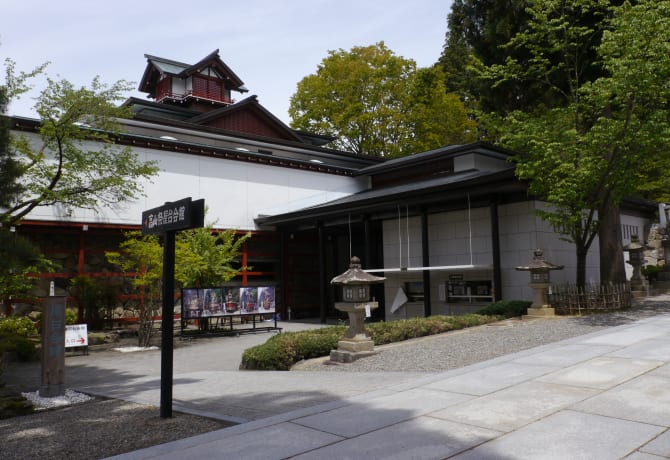 Inuyama Castle
This castle's main keep is a designated national treasure, and it's easy to see why: steep stairs, no modern additions and beautiful views of the surrounds.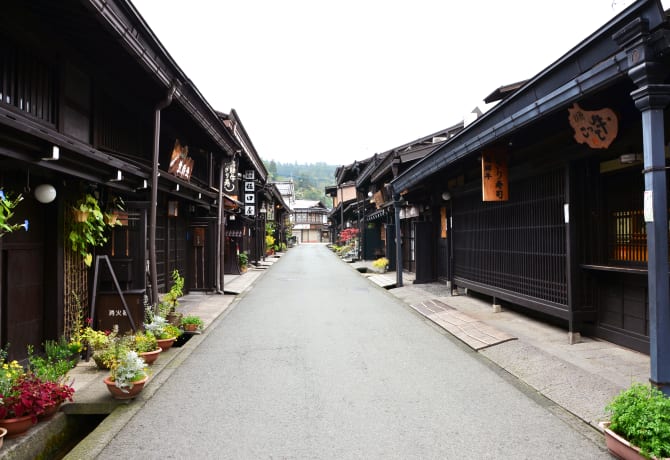 Meiji Mura
With more than 60 buildings from the Meiji period, this intriguing open-air museum is one of the premier attractions of Inuyama and is undoubtedly worth your time.
Day 6

Spas and Flower Festivals
Walking around Nagoya, you can visit the fascinating SCMAGLEV and Railway Park (Museum), Nagoya Castle and the serene Noritake Garden, as well as the TV Tower if you want a brief respite from past centuries! It's less than an hour by bus to your next stop: Nagashima Resort. Here you can find the popular Nagashima Spa Yuami no Shima, a hot spring bath complex with recreated scenery from Kurobe Gorge and Oirase Stream. Neighbouring this complex is the Nabana no Sato flower park, which features festivals during the warmer months and a great observation deck.
Noritake Garden
Noritake produces beautiful ceramics and tableware, and both their museum and gardens are very worthwhile and relaxing contributions to your Nagoya stopover.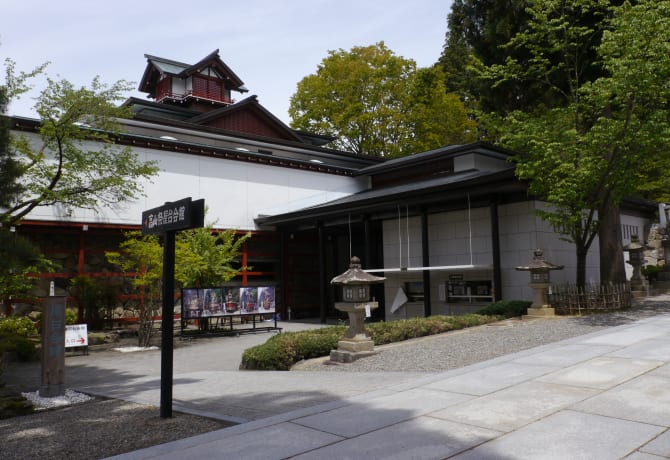 Nagashima Spa Yuami no Shima
A selection of onsen delights awaits you here in Nagashima Spa Yuami no Shima, with its uniquely Japanese balance of manmade and natural environments.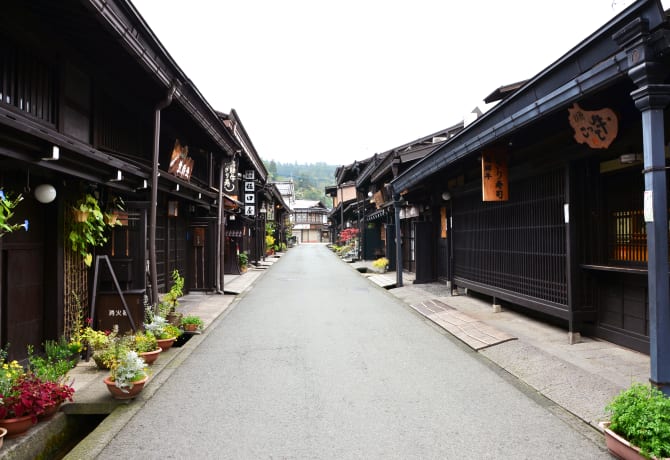 Nabana no Sato
This flower park's seven-month-long night illumination is just one of its appealing qualities, which also includes one of the biggest flower festivals in the country.
Day 7

Ninjas and Shrines
From Nagashima Resort, day 7 begins with a few quick buses and trains that will take you to Uenoshi Station in Iga Ueno. Here, one of the best attractions is the Ninja Museum of Igaryu, located on the grounds of a feudal ninja school. Next, take a train down the Shima Peninsula to Ise, where you can visit the most sacred Shinto shrines in Japan, Ise Jingu, and their surrounding Edo and Meiji era neighbourhoods. Nearby, Meoto Iwa ('the wedded rocks' in Ise Bay) are a wonderful sight. In the evening, stay overnight in seaside Toba and get ready for a morning of activities.
Ninja Museum of Igaryu
A ninja residence with traps, rotating walls and hidden compartments; two exhibition halls with gadgets and weapons; a live shuriken show. Go here!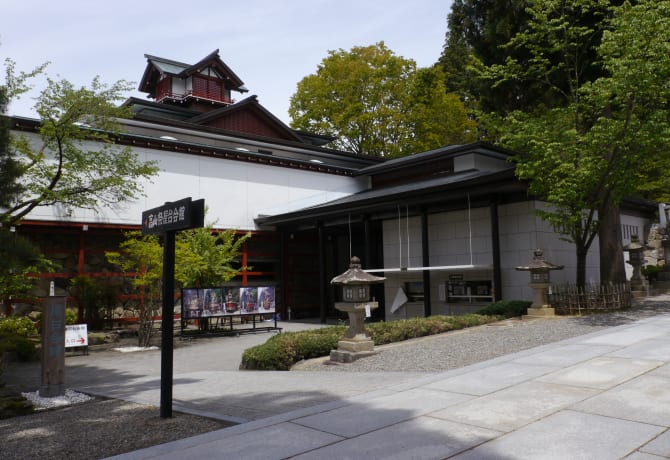 Ise-Jingu Shrines
The Inner Shrine of Kotaijingu (Naiku) is over 2000 years old and celebrates the Sun Goddess. It is demolished and rebuilt every 20 years according to Shinto tradition.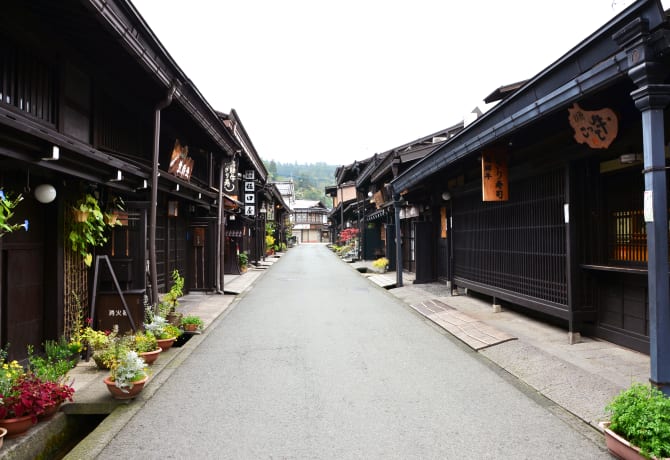 Okage Yokocho
On the approach to the shrines is this district, capturing the look and feel of Edo and early Meiji periods. Restaurants serve great regional specialties.
Day 8

Pearl Divers of Toba
Toba is a lovely city famous for its oysters and pearls. Toba Bay, meanwhile, is home to many intriguing and beautiful islands—not least of which is Mikimoto Pearl Island and its pearl diving demonstrations from ama (women of the sea), free-divers. You can also head to Shinmei-jinja Shrine, where the goddess of stones grants the wishes of women, and visit the diverse Toba Aquarium. In the afternoon, take the train to Owase Station and spend the night either in Kumano or Owase, each beautiful towns that can serve as the jumping-off point for the hiking of the final day.
Mikimoto Pearl Island
In 1893 pearls were cultivated here for the first time. Today, the island features a pearl museum and demonstrations by the traditional female divers.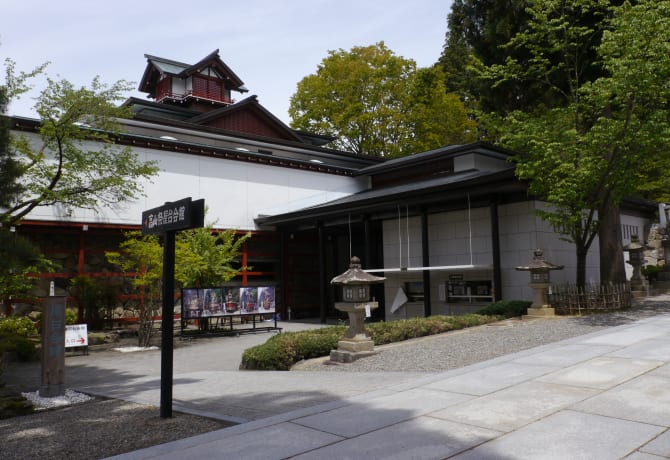 Shinmei-jinja Shrine
At this shrine, ama (female pearl divers) worship Ishigami, the goddess of stones and protector of women. You can also buy a popular star amulet here.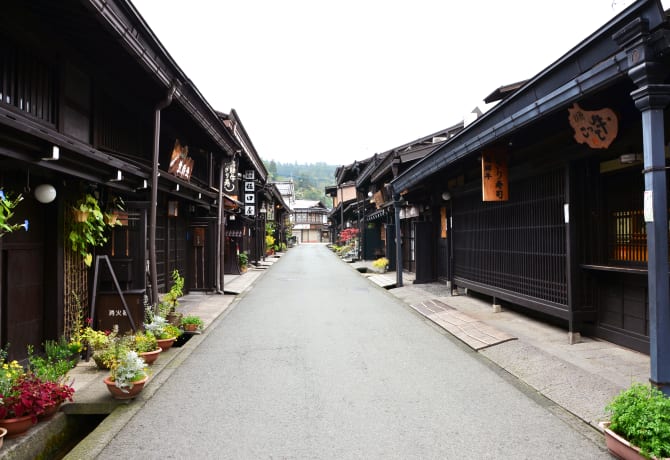 Toba Aquarium
This aquarium is divided into 12 main zones, including areas devoted to Japanese rivers and seas – as well as special exhibition rooms and a sea lion show.
Day 9

The Ancient Pilgrimage
Kumano is sometimes called The Land of the Dead, where Shinto spirits and ancestors are believed to dwell after death. Kodo means 'The Ancient Road', and these walking trails connect three major shrines of the region. Now a UNESCO World Heritage Site, they're so old that they're referred to in the founding mythos of Japan. The ancient pilgrimage routes through the mystical Kii Mountains are varied and transcendent to walk. Stop off at any of the small Onsen towns for refreshment – and then, eventually, it's back to Kansai Airport.
Kumano Nachi Taisha Grand Shrine
One of the more accessible shrines is the Kumano Nachi Taisha Grand Shrine; its iconic three-storey pagoda is flanked by the tallest waterfall in Japan, the beautiful Nachi Waterfall.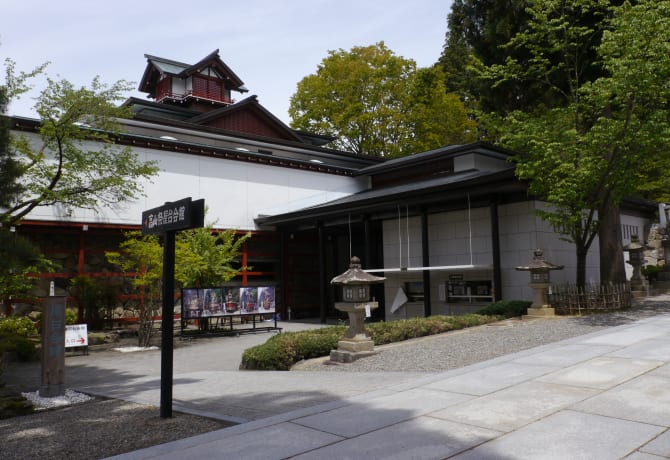 Kumano Hayatama Taisha Grand Shrine
Shinto legend has it that three deities, or Kami, descended onto a rock near this shrine. The rock is worshipped—as are the contents of the treasure hall.