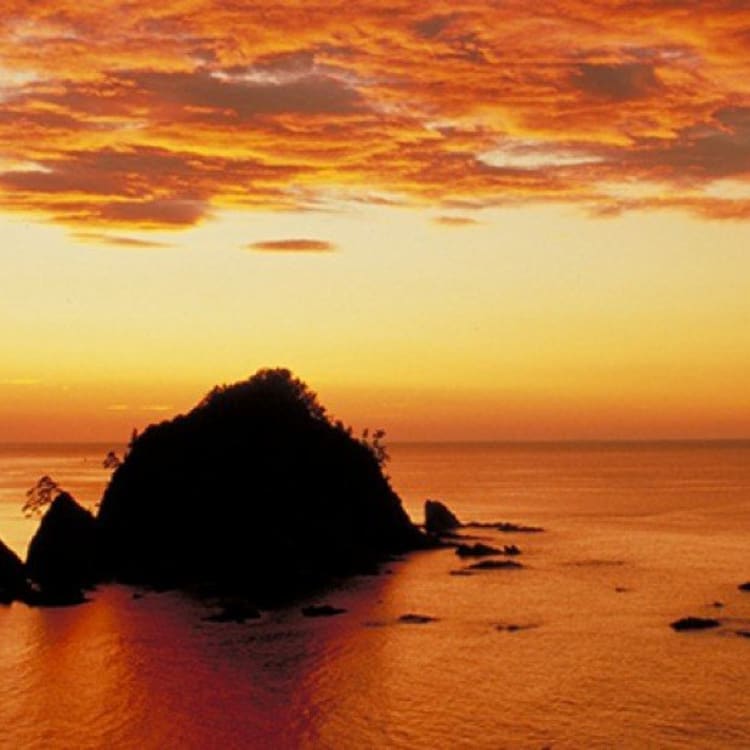 Romance in San'in
Recommended length: 3 days
Romance in San'in
Find love and happiness in sacred places dedicated to sweethearts and hopeless romantics. Your journey along Romance in San'in begins in Shimane Prefecture and ends in Tottori Prefecture. 

Along the way, you'll stand before hallowed shrines and fairytale vistas. Pledge your love or seek better fortune in romance by sinking a coin into the Mirror Pond at Yaegaki Shrine. Be swept off your feet with a majestic camel ride at Tottori Sand Dunes.  
Love Shrines
Lake Shinji Sunset Cruise
Matsue Castle
Day 1

Visit the God of Marriage
Begin your romantic sojourn in a land of untouched beauty, home to gods and deities – Shimane Prefecture. Visit Izumo Taisha Grand Shrine, home of the God of Marriage, Okuninushi. The standards of worship are a little bit different here. Be prepared to bow and clap multiple times to bless your romantic future. Just a 10-minute walk from here is Shinmon Avenue. Go souvenir shopping or sample the local cuisine. At Yaegaki Shrine, lovebirds can forecast their relationship by placing a coin on Japanese paper and seeing how quickly it sinks in the Mirror Pond. Spend the rest of the afternoon with a sunset cruise over Lake Shinji.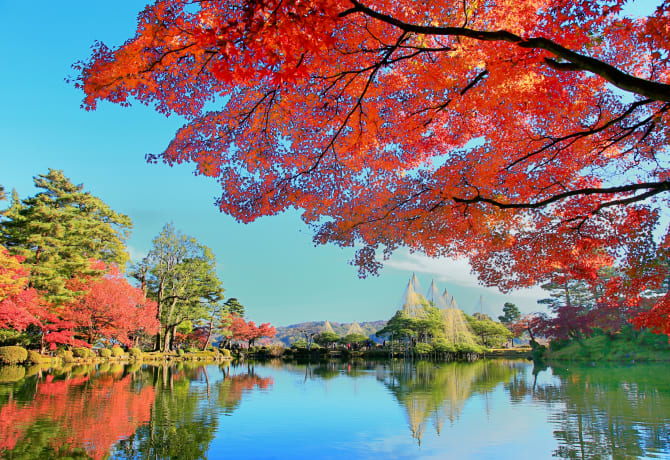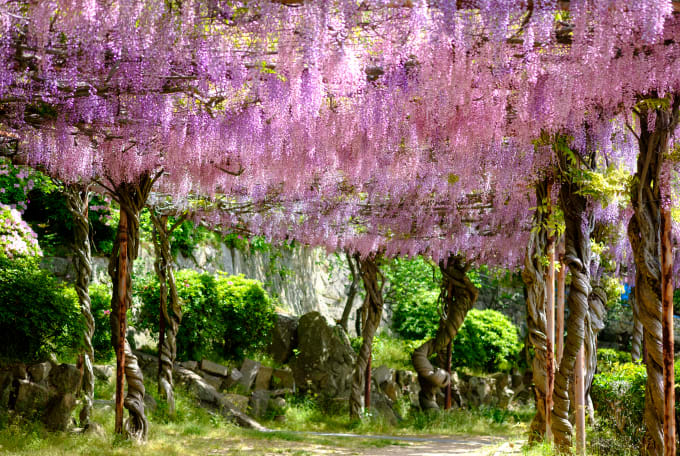 Izumo Taisha Grand Shrine
This is one of Japan's oldest shrine structures and has been registered as a National Treasure.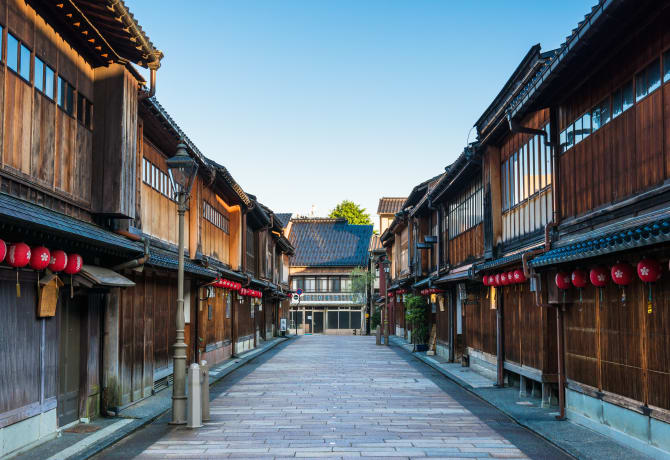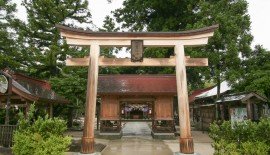 Yaegaki Shrine
For locals and tourists alike, Yaegaki Shrine is a place to seek good fortune for success in romance and personal relationships from the gods.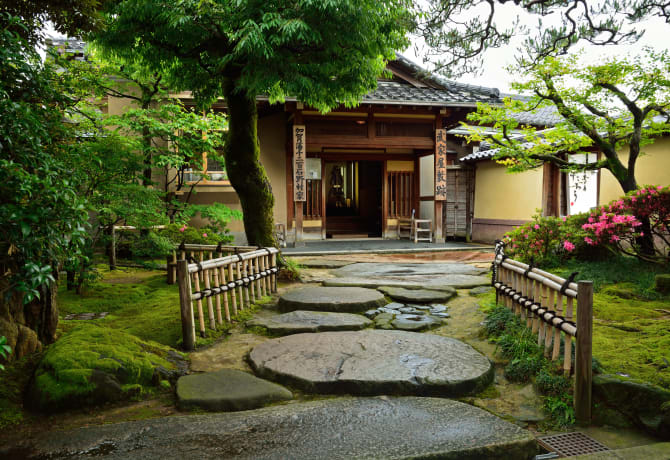 Lake Shinji Sunset Cruise
Lake Shinji is the embodiment of Matsue City (the city of water) and is best enjoyed with a sunset cruise on a pleasure boat.
Day 2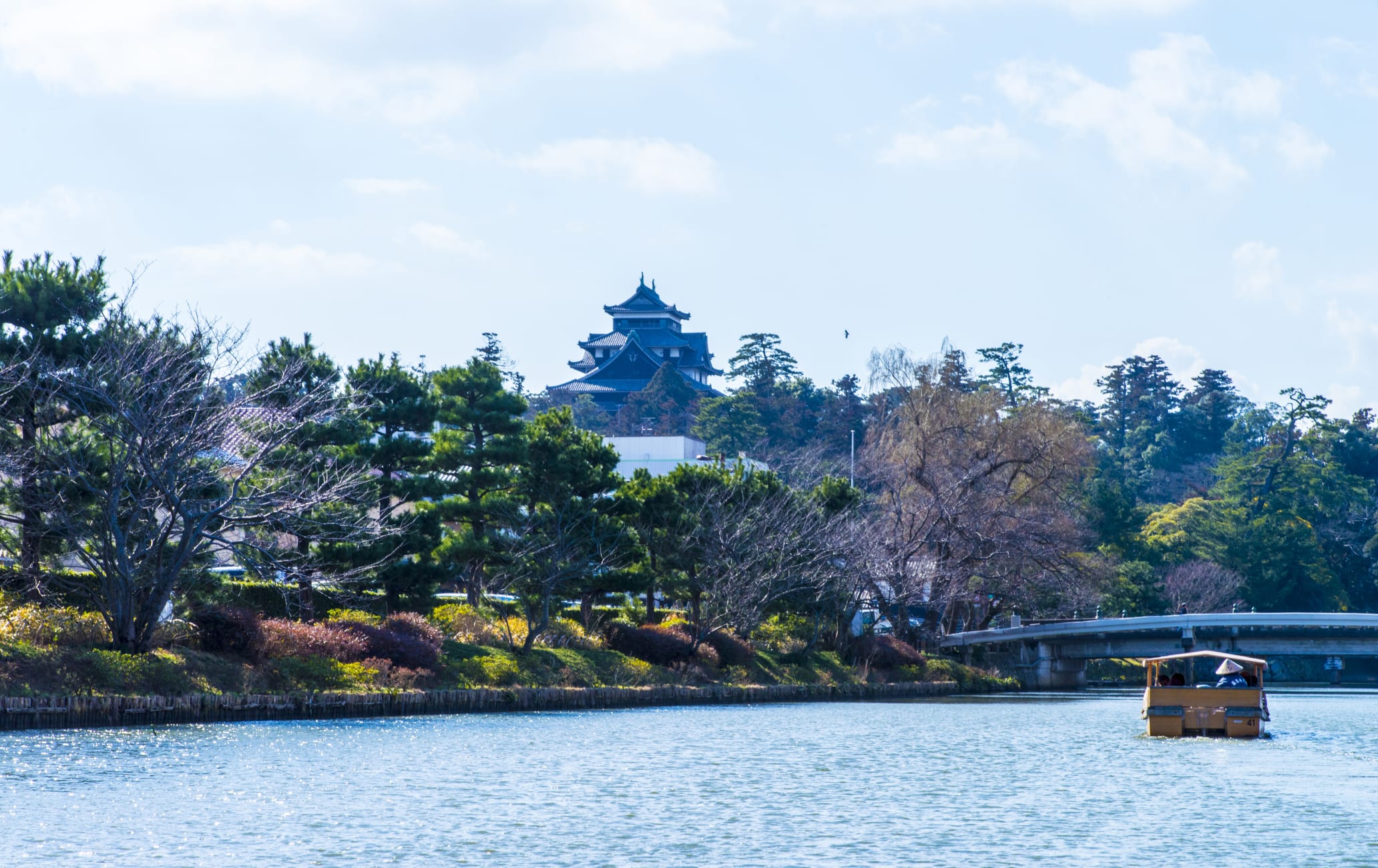 Ancient Castles and Spirit Statues
Start the next day right where you left off – on a pleasure boat. Meander around the moat of Matsue Castle, one of only 12 original castle towers remaining in Japan and enjoy a guided oral history of the area from the boatman. Take a 10-minute stroll and immerse yourself in both ancient and modern Japanese handicraft at Karakoro Art Studio. Here, you can buy and learn how to make Japanese handicrafts like beads and confectionary. Venture into Tottori Prefecture and head straight for Mizuki Shigeru Road, named for one of Japan's leading manga artists whose birthplace is nearby and explore over 150 bronze statues of his creations.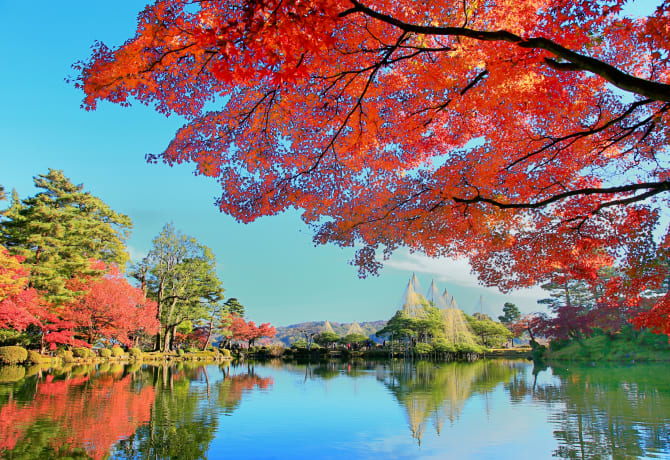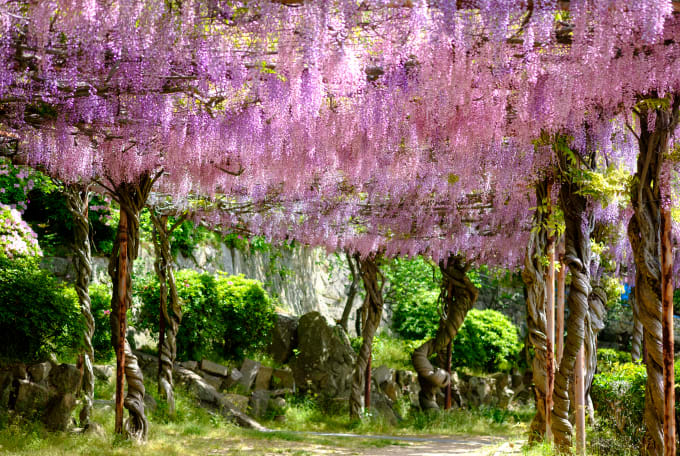 Matsue Castle
One of only 5 castles designated as a National Treasure; traces of the Edo period (1603-1867) like samurai residences still remain in the area.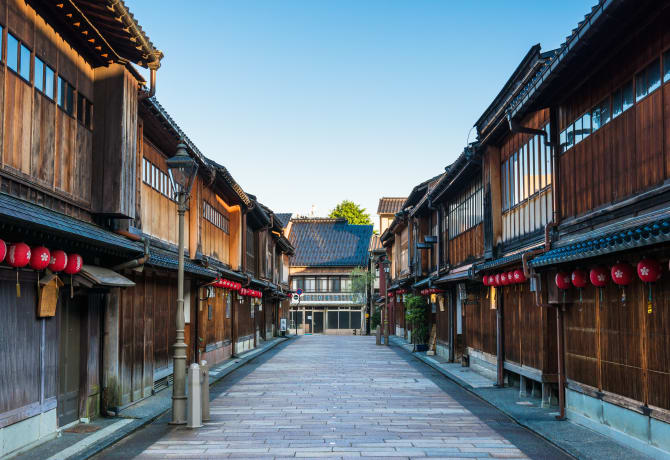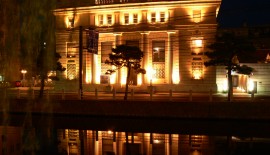 Karakoro Art & Studio
A former bank building now restored into a giant handicraft complex. Buy souvenirs or get hands-on and learn popular arts like wagashi-making (traditional Japanese sweets) from local master craftsmen.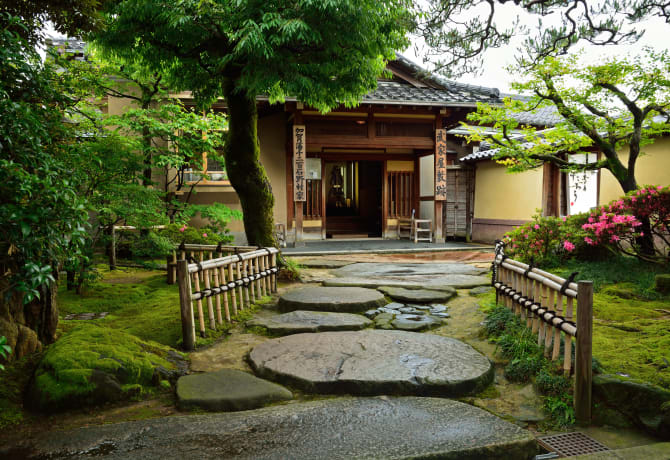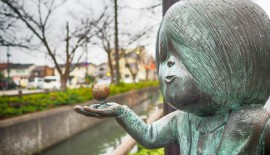 Mizuki Shigeru Road
A town that's essentially a big spirit theme park with over 150 characters from Shigeru Mizuki's most well-known masterpiece, GeGeGe no Kitaro. Visit at night for an even better atmosphere when the statues are lit up.
Day 3

From Tottori Prefecture With Love
Begin your final day in Yonago City's Hakuto Shrine, believed to be the birthplace of Japan's first love story between the God Okuninushi and the princess Yakami Hime. The shrine is recognised as a 'sacred ground for lovers', a perfect setting to bless your relationship with good fortune.  Take in the renowned wind patterns on some of the largest sand dunes in Japan at Tottori Sand Dunes. Check out Sand Museum, the only museum in the world to display sculptures made from sand and water. Don your pink-tinted glasses and complete your journey at Koi-Yamagata Station, a station renovated all pink as 'the station where you can find love'.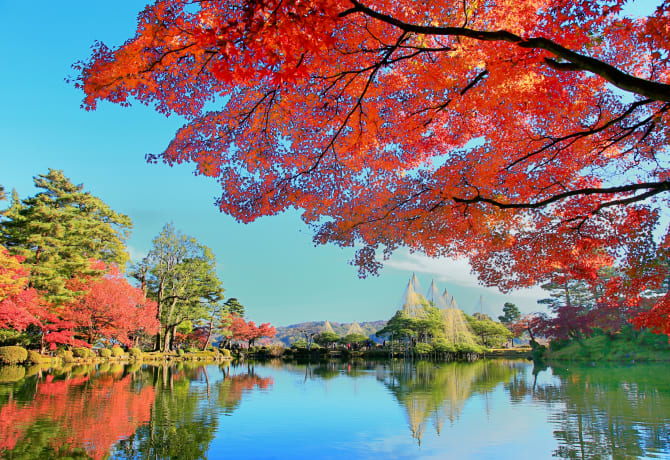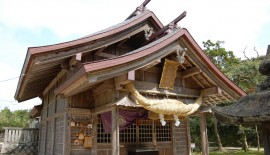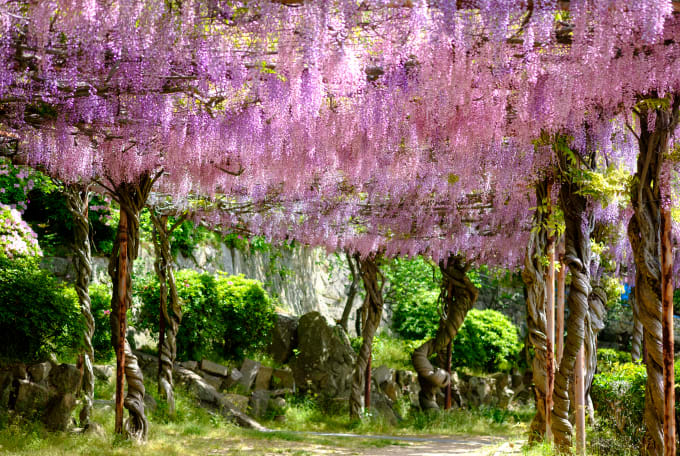 Hakuto Shrine
A sacred site to write your prayers on ema (small wooden plaques) and buy special good-luck charms to fulfil your romantic dreams.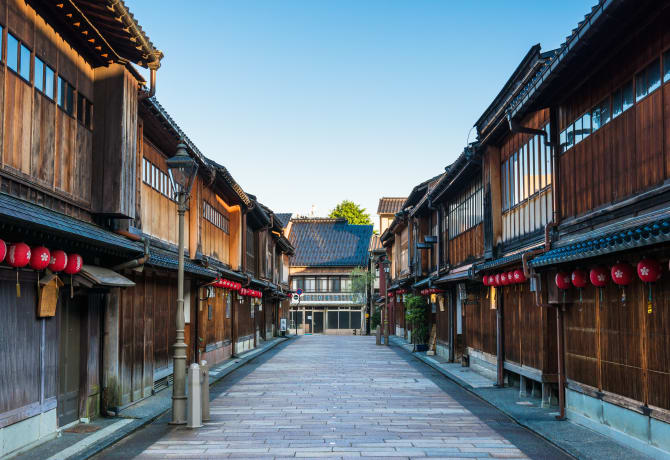 Tottori Sand Dunes
A thrill for your senses, the epic vista of Tottori Sand Dunes offers camelback riding, sandboarding and even paragliding.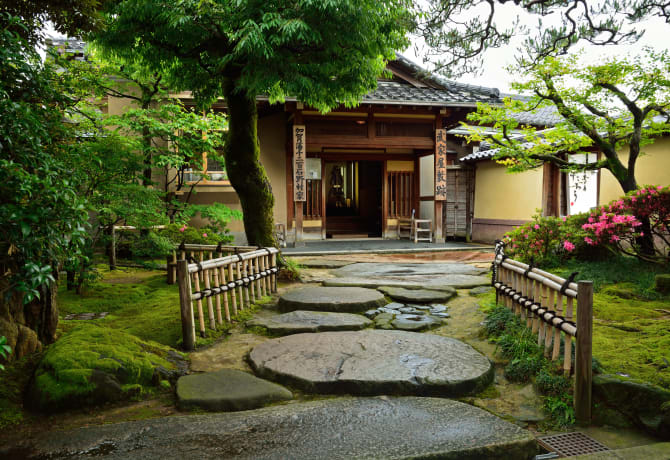 Koi-Yamagata Station
A station completely clad in pink devoted to love. Write your romantic wish on ema at the number one boarding location.