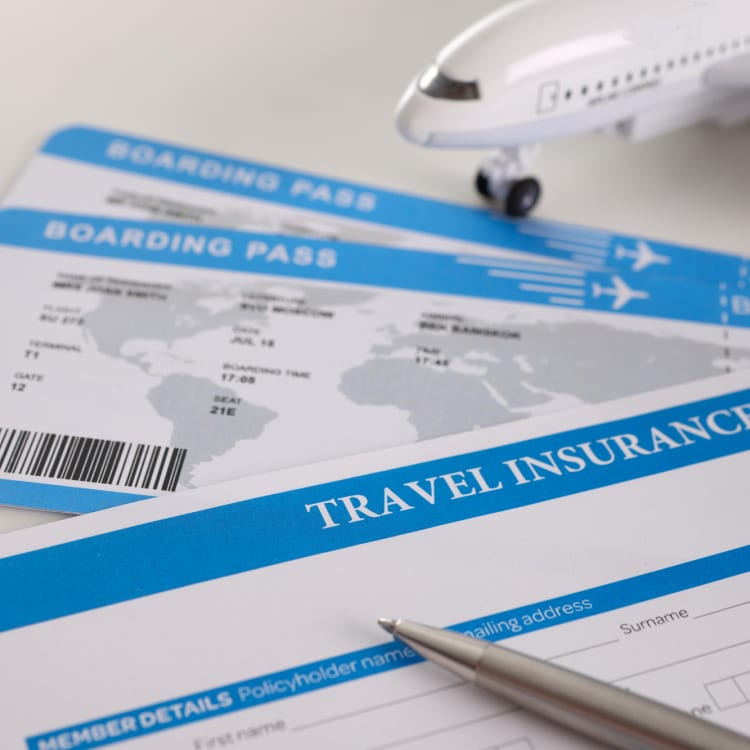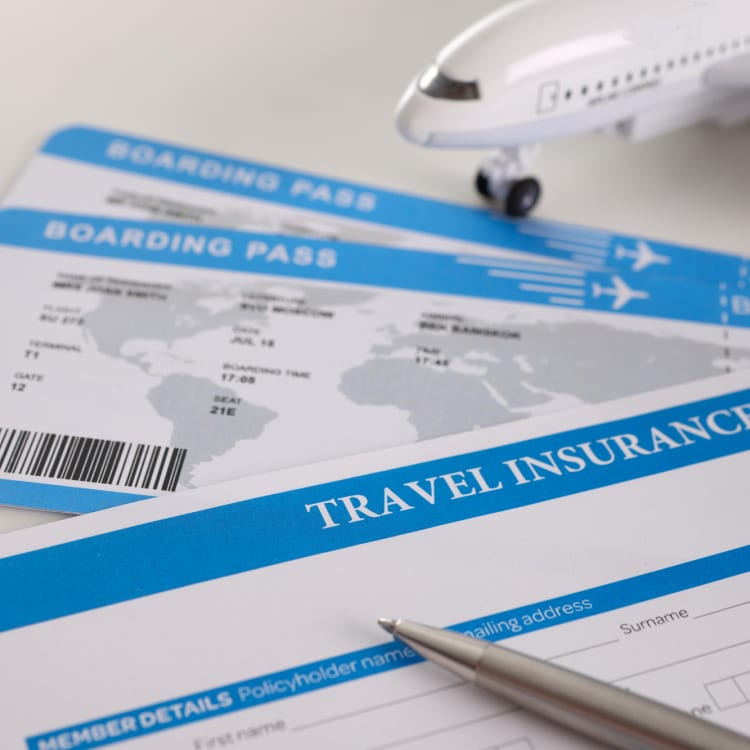 Protect yourself from potential risks with travel insurance
Protect yourself from potential risks
Travel insurance is a potential lifesaver when accidents happen
You can also sign up once you arrive.
Is it likely you'll get sick or injured while traveling?
While traveling is a thrilling experience, if you get sick or injured, you could get hit with hefty medical expenses. According to the survey by the Japan Tourism Agency, one in twenty people suffers from sickness or injuries while abroad. Medical service in Japan is advanced, but treatment can be expensive. For that reason, preparing in advance by organizing travel insurance is a wise decision.
Some credit card companies also offer travel insurance coverage. Please ask your card provider for further details on the insurance coverage before leaving.
Since 2021, foreigners who have unpaid medical expense in Japan may be restricted or refused entry to Japan.
Buying insurance at the airport after you arrive
It's possible to purchase insurance at most of international airport after you've arrived in Japan. Insurance companies have desks in the international airport (Narita International Airpsort, Haneda Airport, Kansai International Airport, Central Japan International Airport), and there are vending machines at the airport that sell insurance policies.
The Japan Tourism Agency recommends two personal travel insurances for you. Tokio Marine Nichido 
Sompo Japan (Discontinued sales of individual travel insurance contracts from April 2021, resumption undecided)
Know what your insurance covers and what it doesn't
Travel insurance covers medical expenses and compensation for the damage that occurs during your trip. It's a separate and different product from any health insurance you might have at home.
It's important to know what your insurance covers and exactly how they will pay you. If you buy travel insurance in your country, please check with your insurance company for their specific policies, before embarking on your trip. Some policies cover round-trip flights or transport from your home to the airport, while others won't. Here are some important things to know.
Know how to contact your travel insurance provider. Keep their emergency contact phone number on your person.
Know how your travel insurance provider will pay for your medical costs. Do they provide a "Cashless service"? That's when your insurance directly pays out to the medical providers on your behalf. Other insurance providers may require you to pay upfront, and some clinics don't accept credit cards. Cashless service travel insurance removes those concerns.
If you have a chronic disease, this will affect your travel insurance coverage.
Find out if your insurance covers your planned activities. Some particularly dangerous activities may not be covered.
Know if your insurance provides compensation for damages or injuries to third parties.
When you are sick
If you become injured or feel ill, it's helpful to know whom to call. The number to dial for an ambulance is 119, but the type of medical institution you need differs depending on the hour of the day, the level of severity, and if it's an emergency. For more information on finding appropriate medical assistance, see "For safe travels in Japan" or other links stated below.
Translation for medical issues in Japan
If you become injured, not speaking Japanese will complicate things and in some cases even delay you getting help! While some medical facilities offer services in foreign languages, not all do.
The AMDA International Medical Information Center website offers advice and translation services, and your insurance provider may offer emergency translation services also. AMDA International Medical Information Center


.
Safe travel advice
Japan is famously one of the safest places in which to live or travel. But, it never hurts to be prepared. For general info on staying safe in Japan, click here


.
For useful tips on weather warnings, train disruptions, and safety advice, click here


.
For info on safety apps, emergency procedures, helpful phrases, and more click here


.
Did this information help you?
out of found this information helpful.