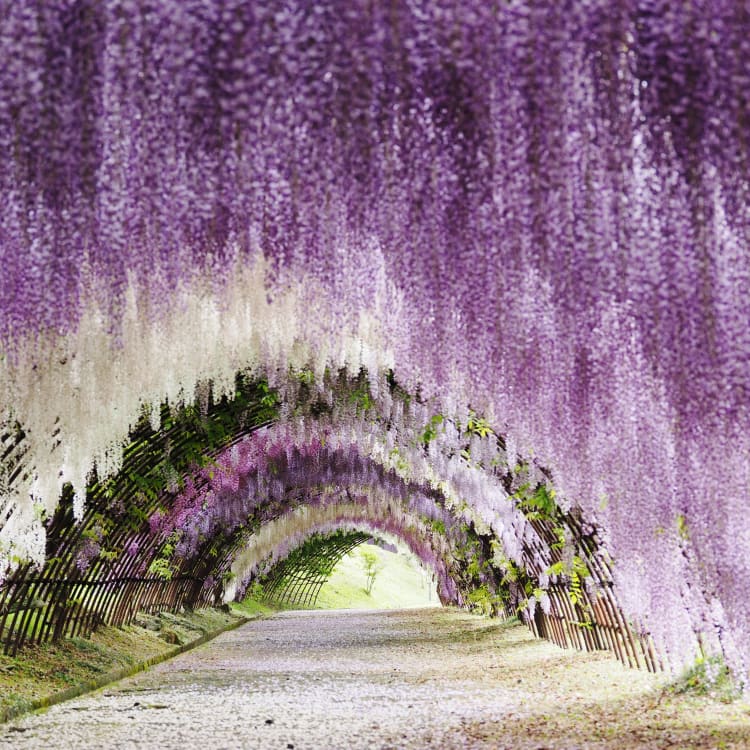 GUIDE
Japan in May
Crowds and radiant warmth
May is the Goldilocks Zone of the Japanese calendar. Neither too hot nor too cold, it's the perfect time to take a trip and just about everyone does. The Golden Week holiday at the start of the month marks the peak of this period with packed trains and hotels being the norm. If you must travel in the first week of May, be sure to book early.
Know Before You Go
The Golden Week holiday period is between late April and early May, and is one of Japan's busiest travel periods
With major tourist destination packed, May is a good time to explore lower-key options
The giant carp streamers you can see around rural Japan in May are koinobori, traditional decorations for Children's Day (May 5)
The calmer second half of May is better for traveling and a good chance to see Japan before the rainy season in June
Floral highlights around Japan
Apart from Hokkaido


and northern Tohoku where they last till mid-May, cherry blossoms have either thinned out or vanished by the start of the month. The good news is there are plenty of other flowering plants to enjoy in various parts of Japan. In Tochigi Prefecture


, Ashikaga Flower Park


hosts a wisteria viewing event from April 18 to May 20. The month-long festival showcases 150 year old wisteria trees, illuminated by night for added effect. Within easy reach of Tokyo


, it's the perfect way to spend a leisurely night in spring. Another good place for wisteria is the Kawachi Fujien Wisteria Garden


in Fukuoka


. Peaking in early May, Kawachi boasts a long wisteria tunnel perfect for photos. You can find other floral hotspots all around Japan. The hillsides of Hitachi Seaside Park


in Ibaraki


come alive with the soft blue of countless Nemophila blossoms (late April to mid-May), while in nearby Saitama


pink and purple shibazakura, or moss flox ignite the fields with radiant hues (mid-April to late May). Spring sumo and festival fun in Tokyo
The May sumo tournament


takes place in Tokyo


over two weeks from May 13 to 27, with advance tickets available online from April 7. The last day promises more drama than usual as final results shape the careers of competitors, sometimes cementing all-important rankings. If you're in the capital around May 20, consider attending the Sanja Matsuri


at Sensoji Temple. This major festival event, in which portable shrines are paraded through the streets, attracts over a million people annually.
On a more sedate note, Tokyo Big Site hosts the annual Design Festa in which 10,000 artists from around the world display their works in a huge event space.
Alpine excursions
With Kamikochi


and The Tateyama Kurobe Alpine Route


opening in April, a third option for exploring the Northern Japan Alps


arrives in May with the opening of the Kurobe Gorge Railway


. From the first of the month, you can ride the rails across deep ravines into the still snowy Tateyama Mountains. Though crowded at peak periods, it offers a nice alternative to the usual tourist fare. Did this information help you?
out of found this information helpful.