Ogamiyama-jinja Shrine Okunomiya
大神山神社 奥宮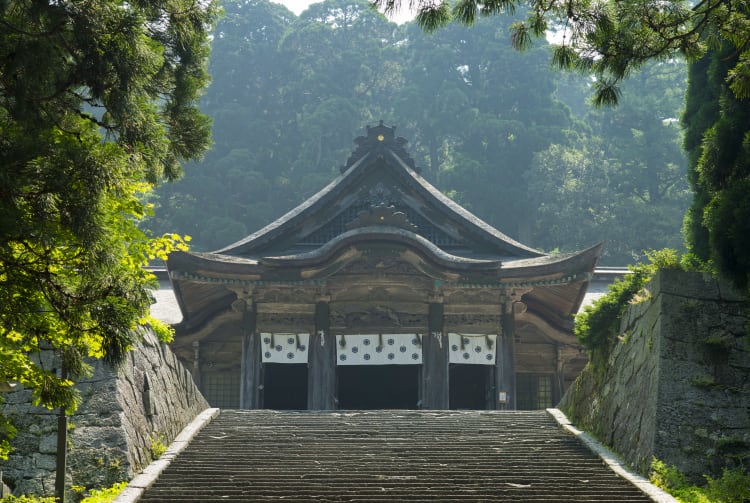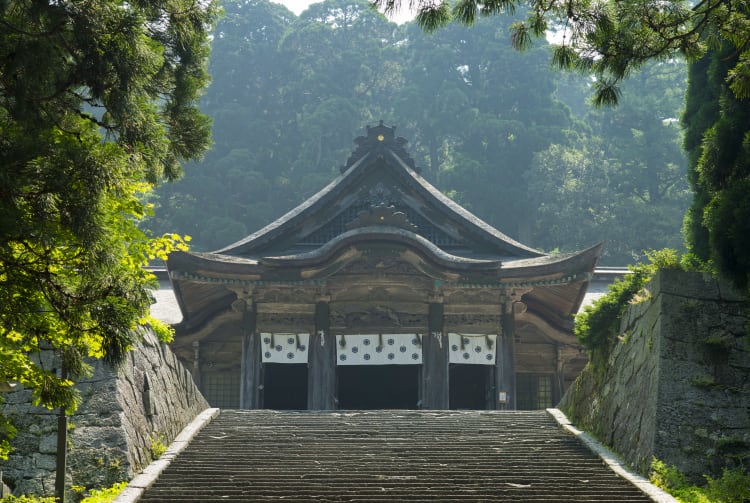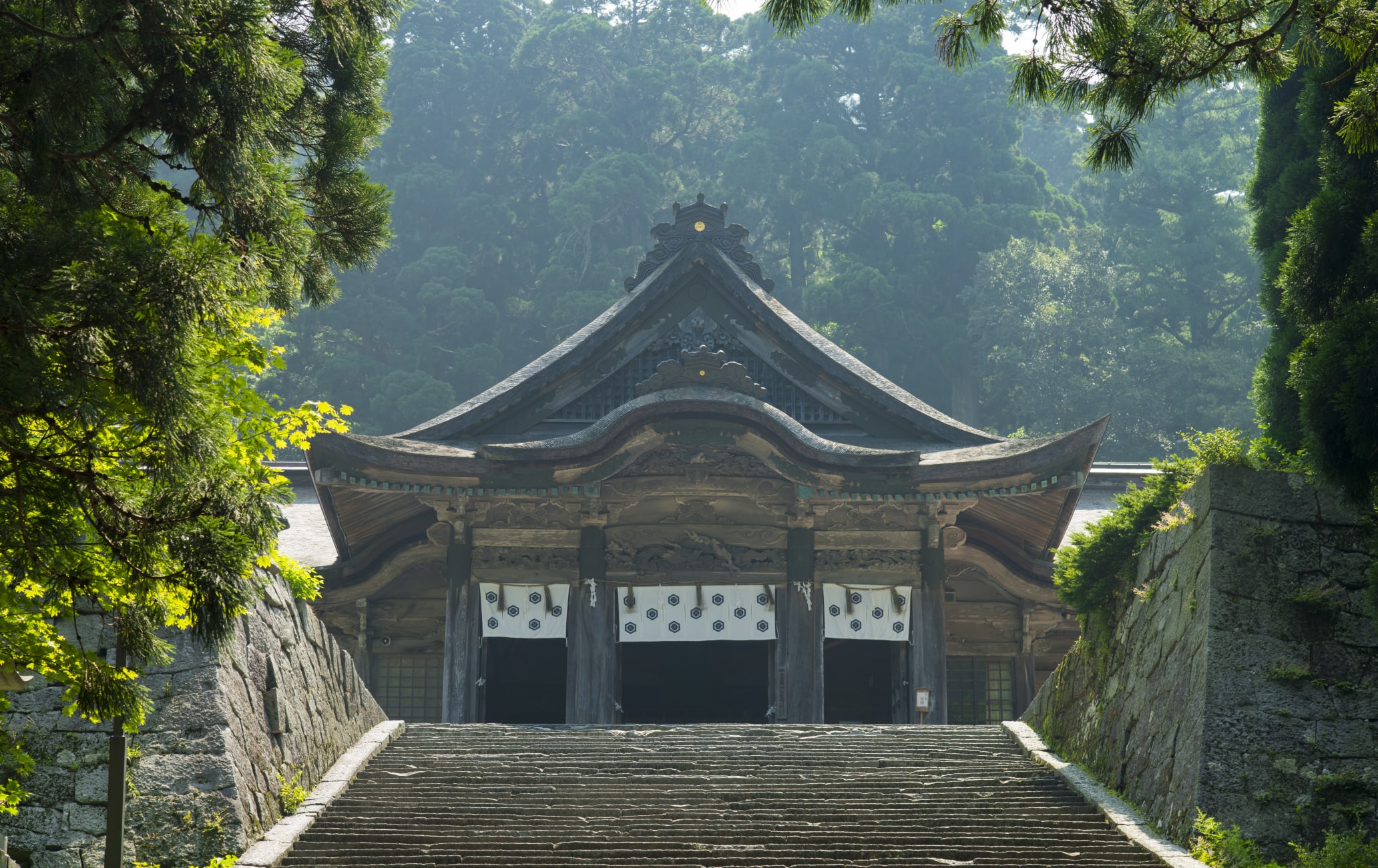 One shrine for winter and one for summer
Everything about Ogamiyama Shrine is captivating, from its history and design to its location. Situated in an ancient patch of forest on Mt. Daisen


, the shrine is one of the places you should see in the Tottori area—so is the summer shrine, known as Okunomiya.
Quick Facts
Ogamiyama Shrine is actually made up of two seasonal shrines
Okunomiya—the summer shrine—is registered as an Important Cultural Property of Japan
The original shrine was built around 1,200 years ago
How to Get There
Local buses operate around five times a day between Yonago Station and Mt. Daisen.
A loop bus runs from Yonago Station to Daisen's main tourism spots during peak season, weekends, and holidays. The shrine is a 30-minute walk from the bus stop. To get to Yonago Station from Kobe


, Osaka


, and Kyoto


, take the Tokaido-Sanyo Shinkansen heading to Hakata and switch to the Yakumo Limited Express at Okayama Station.
Shrines for all seasons
Ogamiyama Shrine is the main site of the Ogamiyama Shrine complex. Due to the heavy snowfall it receives each winter, an additional shrine was built at the foot of the mountain.
Okunomiya is known as the summer shrine since it is the main site for reverence during the summer months. Conversely, the Ogamiyama Shrine Honsha at the bottom of the mountain is called the winter shrine. The history of the sacred mountain
Ogamiyama, which means "mountain of the great god," is the former name of Mt. Daisen


. The mountain was a major site of Shugendo, a Japanese Buddhist tradition of mountain ascetic practices that combines elements of Shinto, Buddhism, Shamanism, and mountain worship.
Mt. Daisen


, considered a sacred mountain, was once a center for monks practicing Shugendo, which emphasizes living in the wild and abstaining from the trappings and comforts of modern existence. The shrine started out as a simple structure for the monks to worship at around 1,200 years ago during the Heian period (794-1185). What makes Ogamiyama Shrine unique?
The shrine is also remarkable for two other reasons. It has the largest Gongen-style shrine in the country, and features the largest example of byakudan nuri. Byakudan nuri is a special technique in which raw lacquer is painted on top of a silver foil to create a gold color through a chemical reaction.
Near Ogamiyama-jinja Shrine Okunomiya History
Ogamiyama-Jinja Shrine Okunomiya
Saihaku-gun,
Tottori-ken History
Daisenji Temple
Saihaku-gun,
Tottori-ken Nature
Mt. Daisen
Saihaku-gun,
Tottori-ken Nature
Daisen Falls
Tohaku-gun,
Tottori-ken Art & Design
Shoji Ueda Museum
Saihaku-gun,
Tottori-ken Nature
Tottori Hanakairo Flower Park
Saihaku-gun,
Tottori-ken