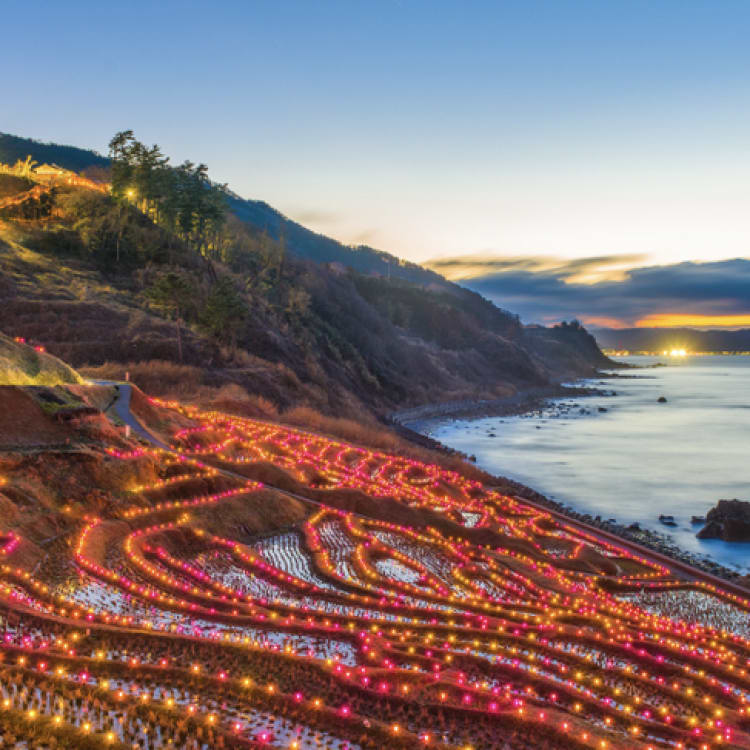 STORY
The side of Japan you won't find on Instagram
'Hidden gem' destinations are almost impossible to uncover — especially when most of them are posted all over Instagram. Even if you haven't been to Tokyo or Kyoto, chances are, you're already familiar with all the hotspots in the popular cities. 
But there are still places in Japan that are relatively unknown. Here are seven unique places in Japan that remain unshared and unexposed in the best possible way.
Arita & Imari
In the hillsides of Kyushu sit two of the greatest porcelain towns not only in Japan, but the whole of Asia. If you're a fan of quaint towns with rich history and the finer things in life, Arita and Imari is where you need to be.

Both towns boast streetscapes splashed with ceramic work with kiln chimneys popping up all over from old buildings. Considered the birthplace of Japanese porcelain, Arita porcelain was originally produced exclusively for Japan's elite and was later exported all through Europe. 
If you're after that one unique souvenir with a story, next stop Arita. (Then on to Imari!)
Arita Porcelain Park
A trip to the lavish grounds of Arita Porcelain Park will make you question whether you're still in Japan. 
This grand park features a stunning garden and palace designed in the style of 18th-century German Baroque architecture, as a tribute to Arita's influence on ceramic design in Europe.
How to Get There
Both Arita and Imari are a short ride from Saga Station—a major stop on the JR line linking Fukuoka  to Nagasaki. The journey to Arita on the JR Sasebo Line from Saga Station takes roughly 40 minutes. Express trains from Hakata Station in Fukuoka  take a little under 90 minutes. To get between Arita and Imari take the Matsuura Railway Nishi-Kyushu Line.
Kuju Winery
The best way to take in the impossibly beautiful mountainsides of Japan? With a glass of Japanese-made wine.
Kuju Winery is located at the foot of Mt. Kuju (Oita Prefecture) and has its own vineyard that produces Pinot Noir, Chardonnay and other European grape varieties ranging from dry to sweet to sparkling.
Italian Cuisine in the Japanese Highlands
Restaurant Ishigama Kobo offers panoramic views of the vineyards and beyond, and serves up tasty pizza fresh from the oven as well as wine-flavored ice cream!
How to Get There
Oita Station is served by the Kyudai, Hohi, and Nippo Main Lines and offers access to much of Kyushu.
From Oita Station, take the JR Hohi Line for about 80 minutes and get off at Bungo-Taketa Station, from which Kuju Highland is a 30-minute drive or taxi ride. The winery is located at the foot of Mt. Kuju.
Kushiro Marsh
For the largest marshland in Japan, Kushiro Marsh continues to fly under the Instagram radar.
Home to the tancho, Japan's iconic red-crowned crane, Kushiro Marsh is a haven for wildlife. Spanning 183 square kilometres, this scenic treasure is a big draw for birdwatchers. The rare tancho can be spotted casually feeding in roadside fields all around the wetlands. Also keep an eye out for Steller's sea eagles in the winter and Latham's snipe in the summer.
How to Get There
Though accessible by bus, Kushiro is best explored with a rental car.
Fly to Kushiro Airport directly from Haneda or Chitose Airport (Sapporo). The Kushiro Marsh covers a large area between Kushiro City and the inland town of Shibecha 50 kilometres to the north. The city of Kushiro is four and a half hours from Sapporo by train and five and a half hours by bus.
Yushien Garden (Matsue)
On the tiny volcanic island of Daikon Island (Shimane Prefecture), is the majestic Yushien Garden. You can spend hours following its stone paths or crossing arched bridges that connect you with ponds, streams and teahouses.
Yushien Garden is spectacular through every season. In the spring, around 250 varieties of peony are in bloom along with other vibrant blossoms. In Autumn the entire park shows off its brilliantly coloured foliage, and in winter, the grounds are transformed into an illuminated wonderland.
How to Get There
Yonago is approximately a 90 minute flight from Tokyo's Haneda Airport. For travellers coming from western Japan, Matsue is just under three hours from Okayama via the Yakumo Limited Express train. From Matsue or Yonago, rent a car or take a bus (30 minutes one-way) from Matsue Station.
Rebun
Rebun is a remote island in one of Japan's most distant locations.

Alongside its big brother island, Rishiri, Rebun is a small island off Hokkaido's northernmost point, and looks like something out of a fantasy novel. Sweeping coastal views, a spectrum of landscapes, quaint fishing villages, and best of all — minimal signs of civilization.
Known as the "Floating Island of Flowers", the tiny island is home to roughly 300 varieties of alpine plants (peak flowering season from May to August), that offer nature walks unlike anywhere else in the country.
There are numerous hiking and walking courses, and sightseeing points almost always surrounded by wildflowers. If you're lucky, there's also a spot where you can see seals basking in the sun from early summer to early winter.
How to Get There
You can reach these Rebun and Rishiri by plane and ferry from Sapporo and Wakkanai, respectively.
Rishiri and Rebun are approximately two hours away by ferry from Wakkanai. A ferry goes between the islands if you want to see both on the same day.
Senmaida Rice Fields
Although the city of Wajima is famous for its lacquerware, Senmaida is the jewel in its crown.
Located along the Noto Peninsula (Ishikawa Prefecture), these unique fields are considered a place of national beauty.
One of the most spectacular times to see the rice fields is at night during winter from mid-October to mid-March. The paddies are transformed with 21,000 LED lights which change color every 30 minutes, an effort made possible by local volunteers.

How to Get There
Senmaida is most easily accessed by private vehicle or rental car. There are buses from Kanazawa Station, Nanao Station and Wakura Onsen Station, however all of these require some transfers and run infrequently.
Kurokawa Onsen
Kumamoto Prefecture has an abundance of natural hot springs, but few are as special as Kurokawa Onsen. 
Here you'll find the quintessential Japanese experience that you won't find on Instagram. Indulge in over a dozen hot baths with healing properties, savour a multi-course kaiseki dining experience and stay the night in traditional accommodation. 
Remote Relaxation
Even if you don't fancy a soak, this idyllic onsen town offers the perfect setting for a stroll through the streets or nature walk through the valley. Kurokawa Onsen's simple, traditional atmosphere has been well preserved and feels a world apart from the crowded, fast-paced streets of Japan's major hubs.
Although the onsen is made special by the gorgeous scenery around its outdoor baths, you don't have to bathe in the nude with other patrons if that's not your thing. For around 1,000 to 2,000 yen per hour, you can enjoy the waters in total solitude in a small, private bath called kazokuburo (family bath) or kashikiri (reserved private bath). (Please note, these private baths are often booked way in advance, particularly on weekends and during holidays.)
How to Get There
Kurokawa Onsen is not on any rail lines, but you can reach it via a direct highway bus from the city of Fukuoka. Arriving by car is handy, but be cautious on the small, winding roads and note that parking is limited and mostly reserved for overnight guests.
Direct buses leave from both Fukuoka Airport and Hakata Station, the latter of which is accessible by bullet train from Osaka and Tokyo. If you're leaving from Kumamoto Station, Aso Station is the nearest local stop to Kurokawa Onsen, but from there you'll still need to get a taxi or bus.